TV Show Alphabetti Spaghetti
11 April 2018
4:04 PM

Stefan Karlsson
Alphabetti Spaghetti
Favourite TV Shows
TV Alphabetti Spaghetti
TV Shows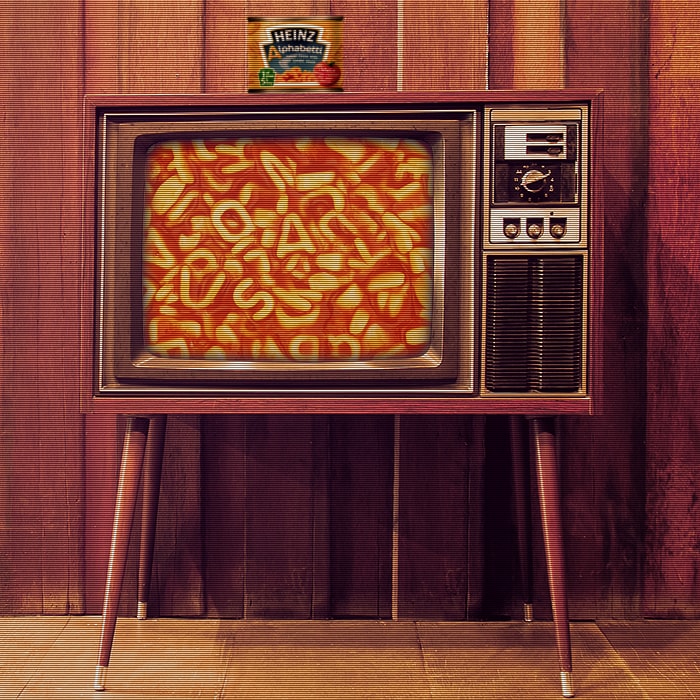 This is possibly the final part of the Alphabetti series - which started with Music Albums, then Movies, Pop Videos, and now TV Shows! I have tried to recall all the significant ones from the various stages of my life so far - but inevitably I will have overlooked one or two. I am obviously a big fan of Sci-fi - so those choices pervade throughout the alphabet. I have deliberately excluded Japanese TV and Anime in particular - as I intend to probably do a separate post on that some time later.
The Rules are as before - to pick a favourite TV Show which starts with numbers, then each letter of the English alphabet. Some letters will have more choices, others may only have one or two viable ones. Generally, I am satisfied that most of my favourite shows figure highly, and I will highlight areas of close conflict - as below!
# 0-9 = 24 (2001-)
'24' has somewhat petered as of late even though there are new versions. The early seasons and clever format were essential millennium viewing - there is no other 'numbered' show that matches the visceral entertainment of Kiefer Sutherland in full flow. I would place 30 Rock and 13 Reasons why as my next in line here.
Also considered : 3% | 3rd Rock from the Sun | 12 Monkeys | 13 Reasons Why | 21 Jump Street | 30 Rock | The 100 | The 4400 | 90210
A = Altered Carbon (2018-)
A great show for Blade Runner / Cyberpunk and Sci-fi fans in general with great production values and a flowing and evenly paced story arc. I also really like other recent show American Gods - for the A's it was really between those two.
Also considered : The A-Team | Absolutely | Absolutely Fabulous | The Addams Family | The Adventures of Robin Hood | The Adventures of Sherlock Holmes | Africa | Agatha Christie's Marple | Agatha Christie's Poirot | Agent Carter | Airfwolf | Alf | Alfred Hitchcock Presents | 'Allo 'Allo! | Ally McBeal | American Chopper | American Crime Story | American Gods | American Gothic (1995) | American Gothic (2016) | American Horror Story | American Vandal | Andromeda | Angel | Animal Kingdom | Are You Being Served? | Arrested Development | Arrow | Ash vs Evil Dead | Ashes to Ashes | Atlanta | Atypical | The Avengers
B = Breaking Bad (2008-13)
There's lots of great competition for the letter 'B' - it's fairly obvious for me that Breaking Bad is the standout here - but I have a real soft spot for so many of these shows - Babylon 5, Band of Brothers, Banshee, Battlestar Galactica - and that's just the first line! Guilty pleasures here include Buck Rogers, which I'm currently re-watching, and Burn Notice.
Also considered : Babylon 5 | Band of Brothers | Banshee | Batman (1966) | Battle of the Planets | Battlestar Galactica (2003) | Battlestar Galactica (1978) | Baywatch | The Benny Hill Show | Beavis And Butt-head | Between | Bewitched | Billions | The Bionic Woman (1976) | B. J. and the Bear | Blackadder: Various | The Black Arrow | Black Books | Black Mirror | The Blacklist | Black Sails | Black Spot | Blake's 7 | Blindspot | Bloodline | Blue Mountain State | Blue Thunder | Boardwalk Empire | Bodyguard | Bonanza | Bones | Borgen | Bosch | Boston Legal | Blue Planet I & II | BrainDead | The Brady Bunch | Brass Eye | Brideshead Revisited (1981) | The Bridge (Broen 2011) | Britannia | Brooklyn Nine-Nine | Buck Rogers in the 25th Century | Buffy The Vampire Slayer | Burn Notice
C = Chuck (2007-12)
I was admittedly late to come to Chuck but it is still one of my favourites all these years later - other 'C' highlights include the Lynch-esque 'Carnivàle' and CSI Miami - which I loved for its bright colours and slick editing amongst other essential elements - but then again I seem to be a sucker for shows set in Miami - Burn Notice, CSI, Dexter and Miami Vice all included.
Also considered : Cagney & Lacey | Californication | Caprica | Captain Scarlet and the Mysterons | Carnivàle | Castle | Catastrophe | Catch | Celebrity Juice | Chapelle's Show | Charlie's Angels | Charmed | Cheers | CHiPs | The City & The City | Cleopatra 2525 | Cleverman | Cloak & Dagger | The Closer | The Colbert Report | Cold Case | Cold Feet | Collateral | Colony | Columbo | The Comic Strip Presents... | Community | Conan / Conan O'Brien Tonight Show | Continuum | The Cosby Show | Counterpart | Coupling | Cracker | Criminal Minds | The Crocodile Hunter: Steve Irwin | Crossbones | The Crossing | The Crown | CSI | CSI Miami | CSI New York
D = Dexter (2006-13)
Features one of the best ever Title Sequences to really set the tone for the show - this Vigilante Serial Killer concept was sort of ahead of its time and made surprisingly compulsive yet somewhat disturbing viewing - particularly with the evolving family dynamic at play. I'm also a huge fan of the really quirky recent Dirk Gently show which seems to have been prematurely cancelled, yet overall I feel that Dexter had more impact on me as such.
Also considered : Dad's Army | The Daily Show with Jon Stewart | The Daily Show with Trevor Noah | Dallas | Damages | Daredevil | Dark Angel | Dark Matter | Dark Shadows | Dave Allen Show | The Day Today | Deadliest Catch | Dead Like Me | Deadwood | Deep State | The Defenders | Defiance | Defying Gravity | Dempsey and Makepeace | Derek | Designated Survivor | Desperate Housewives | The Deuce | Diff'rent Strokes | A Different World | Dirk Gently's Holistic Detective Agency | Doc Martin | Doctor Who | Dollhouse | Dominion | Doogie Howser, M.D. | Downton Abbey | Dragnet | Dr. Horrible's Sing-Along Blog | Dr Quinn Medicine Woman | Drop the Dead Donkey | Due South | The Dukes of Hazzard | The Durrells
E = The End of the F***ing World (2017-)
One of my favourite shows of this year - it's perfectly formed in every way and short and sharply observed - with great cinematography and soundtrack. To see the transition from line-drawn comic strip to this fully formed show is amazing - brilliant casting too.
Also considered : Earth 2 | Earth: Final Conflict | Eerie, Indiana | Electric Dreams | Elementary | Endeavour | Entourage | Emil i Lönneberga (Emil i Kattholti) | The Equalizer (1985) | Eureka ( A Town Called) | The Expanse | Extras
F = Firefly (2002)
Yes - I'm one of those incorrigible Browncoats and Serenity fan - I watched this show so many times, and each viewing yields the same degree of pleasure. I'm also a huge fan of Fawlty Towers and Fargo, and Friends is probably my second favourite sitcom after Seinfeld. There's lots of lesser known gems hidden within these 'F's too.
Also considered : The Fall | Falling Skies | Falling Water | Fame | Fantasy Island | Fargo | Farscape | Father Ted | Fawlty Towers | La Femme Nikita |The Flash | Flash Forward | Fleabag | The Flintstones | Flint Town | Flipper | The Following | Forever | The Forsyte Saga | Fortitude | Foyle's War | Frasier | Freaks and Geeks | The Fresh Prince of Bel-Air | Friday Night Lights | Friends | Fringe | Frontier | Frozen Planet | Futurama | Future Man
G = Game of Thrones (2011-)
The 'G' category was actually a touch more tricky than you would think - as I am a huge fan of the show 'Greek' - yet it cannot really compare overall to the Goliath which GOT has now become. Some of the early episodes were a touch patchy in places - but episodes like 'Battle of the Bastards' are just about the best thing that's every happened on television - epic in every sense! And each season seems to get better and better - with production values high in the upper stratosphere currently.
Also considered : G.B.H. | The Get Down | Get Smart | Gilligan's Island | Glee | Glitch | Glow | Godless | Goliath | The Good Wife | The Good Fight | The Good Life | The Good Place | Goodness Gracious Me | Gotham | The Graham Norton Show | Grand Designs | The Grand Tour | Grange Hill | The Greatest Adventures of Robin Hood | Greek | The Green Hornet | Grey's Anatomy | Grimm
H = The Hitchhiker's Guide to the Galaxy (1981)
There could only really be one winner here - you can't compete with the wit of Douglas Adams - one of the most irreverent sci-fi shows of all time. I briefly considered 'Hell on Wheels' too, but I feel that show has stagnated a touch in latter series - mostly wonderful though.
Also considered : Halt and Catch Fire | The Handmaid's Tale | Hap & Leonard | Happy Days | Happy Valley | Hart to Hart | Hatfields & McCoys | Have I Got News for You | Haven | Hawaii Five-O (1968) | He Man, Masters of the Universe | Helix | Hell on Wheels | Hemlock Grove | Hercules: The Legendary Journeys | Heroes | Highlander: The Series | Hill Street Blues | The Hollow Crown | Home Improvement | Homeland | Homicide: Life On The Streets | Hotel Babylon | The Hour | House | House of Cards | House of Lies | Human Planet | Humans | Hustle
I = The Inbetweeners (2008-10)
Another show I was slightly late to, but no doubting its comedy credentials, some of the most uncomfortable situations 4 lads have ever been caught up in - this show handles awkward situations like no other.
Also considered : I, Claudius | I Dream of Jeannie | The Incredible Hulk | Informer | Inhumans | The Innocents | Inspector George Gently | Inspector Morse | Into the Badlands | Iron Fist| I Spy | The IT Crowd | It Takes a Thief | Ivanhoe (various) | iZombie
J = Justified (2010-15)
You may encounter a smattering of western-styles shows in these listings, and Deputy Raylan Givens is one of my favourite 'cowboys' of all time (albeit a modern incarnation) - never afraid to get into a scrap, not that he always comes out on the winning side - but that makes it all the more fun. Cousin Palli's Jeeves and Wooster rates highly here too.
Also considered : Jane the Virgin | Jeeves and Wooster | Jericho | Jessica Jones | The Jetsons | Joe 90 | Jordskott
K = The Killing (Forbrydelsen 2007-12)
Still the key show for Nordic Noir - I've not known another series like it - where you pretty much have a new suspect in the frame at the end of every episode - wonderful family dynamics too - just an exceptionally crafted show which has yet to be equalled by anyone in this genre.
Also considered : Keeping Up Appearances | The Killing (USA) | Killing Eve | Killjoys | The Kingdom | Kiss Me First | Kitchen Nightmares | The Knick | Knight Rider | Kojak | Kung Fu
L = Lemony Snicket's A Series of Unfortunate Events (2017-)
I have so been loving this series - I just wish there were more episodes to a season. Season 2 was over in a heartbeat - it's just the perfect confection of Wes Anderson style attention to detail and silly nonsense. The casting and production values are flawless and the whole thing just whistles along perfectly in every department - a joy to watch for me.
Also considered : L.A. Law | Land of the Giants | Land of the Lost | Lark Rise to Candleford | Lassie | The Last Kingdom | The Last Ship | Last Week Tonight with John Oliver | The Late Late Show with Craig Ferguson | Late Night with Jimmy Fallon | Late Night with Seth Myers | The Late Show with David Letterman | The Late Late Show with James Corden | The Late Show with Stephen Colbert | Law and Order | Law & Order: Criminal Intent | Law & Order: Special Victims Unit | The Leftovers | Legion | Lethal Weapon | Leverage | Lewis | Lexx | Lie to Me | Life | Life on Earth I & II | Life on Mars | Life's Too Short | Lilyhammer | Limitless | Line of Duty | Little Britain | Little House on the Prairie | Logan's Run | Lois & Clark: The New Adventures of Superman | The Lone Ranger | Lonesome Dove | Longmire | The Looming Tower | Lost | Lost Girl | Lost in Space (1965) | Lost in Space (2018) | The Lost World | Love | The Love Board | Lucifer | Luke Cage | Luther
M = Miami Vice (1984-90)
This show had it all - music, fashion, cars, beautiful people, architecture and action - the whole shebang. If there was ever one single show to bottle the exuberance of the 80's - then this was it. Was so influential in pretty much every area - I'm not sure there has been a show like it before or since - to so perfectly encapsulate an era.
Also considered : Mad Dogs | Mad Men | Made in Chelsea | MacGyver (1985) | Magnum, P.I. | Making a Murderer | Man from Atlantis | The Man from U.N.C.L.E. | The Man in the High Castle | Man v. Food | Marco Polo | The Marshal | Married... with Children | The Marvellous Mrs Maisel | The Mary Tyler Moore Show | M*A*S*H | Master of None | Match of the Day | Max Headroom | Medium | The Mentalist | Midsomer Murders | The Mighty Boosh | Millennium | Mindhunter | The Miniaturist | Misfits | Miss Fisher's Murder Mysteries | Mission: Impossible | Mist | The Moaning Of Life | Moonlighting | The Monkees | Mork & Mindy | Monk | Monkey | The Monkees | Monty Python's Flying Circus | Mr Bean | Mr Robot | Mr Selfridge | The Munsters | The Muppet Show (Early) | Murder One | Murder She Wrote | Murdoch Mysteries | The Musketeers (2014) | My Name Is Earl
N = Northern Exposure (1990-95)
A gently quirky sort of sitcom set in the fictional Cicely bush community somewhere in Alaska - classic fish out of water stuff with almost as many quirky characters as Twin Peaks - yet far far lighter in tone.

Also considered : Næturvaktin Trilogy (Night Shift) | Narcos | Nash Bridges | NCIS | Nevermind the Buzzcocks | New Girl | The Newsroom | The Night Of | The Night Manager | Nip/Tuck | North & South | Not the Nine O'Clock News | Numb3rs | NYPD Blue
O = The Office (2001-3)
Cringey, slightly depressing, ever-so-awkward - yet very funny, and the template for so many latterday sitcoms - the one that created the mould for this sort of stuff - perfectly compact too, much in the same way as Fawlty Towers was. In fact both shows are centred around awkward situations - with the Office quite evidently in post modernist mode.
Also considered : The OA | The O.C. | The Office (US) | Once Upon a Time | Only Fools and Horses | Open All Hours | Orange is the New Black | Ordeal By Innocence | Orphan Black | The Orville | Outcast | The Outer Limits | Ozark
P = The Prisoner (1967/8)
A quite superb quirky mystery show set in and around spactacular Portmeirion in Wales, but with several scenes shot elsewhere, including London. Patrick McGoohan stars as Number Six and does not know where he is or how he got there, and the place seems quite impossible to escape from...
Also considered : Parks and Recreation | The Paradise | The Partridge Family | Party Down | Peaky Blinders | Peep Show | Penny Dreadful | Perfect Strangers | Person of Interest | The Persuaders! | Philip K. Dick's Electric Dreams | Picket Fences | Pillars of the Earth | Planet Earth I & II | Planet of the Apes | Poirot | Police Squad! | Porridge | Portlandia | Preacher | Press | Press Gang | The Pretenders | Pretty Little Liars | Pride and Prejudice | Prime Suspect | The Professionals | The Protectors | Pulling | The Punisher | Pushing Daisies
Q = QI (2003-)
Not a lot of choice here - but I went with the essential personifications of literally know-it-all-sage Stephen Fry, although now hosted by Sandi Toksvig in its latest incarnation. A real cornucopia of Trivia and slightly more important things too - but generally a fun way to acquire knowledge and debunk myths and common held beliefs.
Also considered : Quantico | Quantum Leap | Quarry
R = Remington Steele (1982-87)
I really can't decide whether I prefer Remington Steele or Moonlighting - they're both based on a very similar template - this one is obviously the forerunner - I guess Hart to Hart is in the same category and probably several others that I've overlooked. I really can't think of a modern / current equivalent, but there must be one. In any case this touches on aspects of several shows that I like - The Avengers, The Saint, The Persuaders etc. All 'Investigation' shows to a degree with charming protagonists and strong female characters.
Also considered : Rawhide | Ray Donovan | The Real Hustle | Reaper | Rectify | Red Dwarf | The Red Road | Red Oaks | Relic Hunter | Requiem | The Return of Sherlock Holmes | The Returned ( Les Revenants) | Revenge | Ringer | Ripper Street | The River | Riverdale | Rizzoli & Isles | Roadies | Robin Hood (all!) | Robin of Sherwood | The Rockford Files | Rome | Roswell High | Roots (1977) | Runaways
S = Stranger Things (2016-)
Already a classic series which wonderfully evokes key parts of my own childhood - although I of course did not have to suffer the Upside Down - or monsters. But there was that one time I was sure I was flying down our main corridor at home - in retrospect probably just lightheadedness after several attempts - the cape certainly helped though! Strange Things for me easily pips many people's favourite - The Sopranos, as well as probably me all-time favourite sitcom - Seinfeld - although Fawlty Towers and Friends also top that category for me on occasion; and we can't forget all those Trekkies.
Also considered : The Saint | Salvage 1 | Santa Clarita Diet | Sapphire & Steel | Saturday Night Live | Saved by the Bell | Scarecrow and Mrs King | The Scarlet Pimpernel | Scorpion | Scrubs | SeaQuest 2032 | Secret Diary of a Call Girl | Seinfeld | Sense8 | Sesame Street | A Series of Unfortunate Events (Lemony Snicket's) | Seven Seconds | Seven Up | Sex and the City | Shameless | The Shannara Chronicles | Sherlock | The Shield | Shooting Stars | Silent Witness | Silicon Valley | The Simpsons | The Singing Detective | Six Feet Under | The Six Million Dollar Man | Skins | Skippy The Bush Kangaroo | Sleepy Hollow | Sliders | Smack the Pony | Smallville | Sneaky Pete | Snowpiercer | Soap | Sons of Anarchy | The Sopranos | Sorry! | South Park | Space 1999 | Space: Above and Beyond | Space Precinct | Spaced | Spartacus | Spartacus: Blood and Sand | Spartacus: Gods of the Arena | Spin City | Spiral (Engrenages) | Spitting Image | Spooks | Stargate SG-1 & Various | Starsky and Hutch | Star Trek - Various | Startup | State of Play | Stingray | The Strain | Street Hawk | Strike | Suits | Supergirl | Supernatural | The Sweeney
T = Twin Peaks (1990-)
After all these years, the original season is still my favourite TV Event / Show of all time - one that I would rush home to watch on Wednesday nights any way how. The combination of a beautifully photogenic cast in increasingly quirkier scenarios within the beautiful yet haunting scenery of Washington State was just an amazing combination and all with that deliciously dark David Lynch undercurrent - and then that emotional Angelo Badalementi and Julee Cruise soundtrack - and of course the slightly annoying singing Icelanders staying at the lodge. Everything about this was pitch-perfect for me and has never been equalled. There are elements of it in other shows, but never quite the whole. And while I really enjoyed the more recent 'Twin Peaks: The Return' - that was quite a different kind of show more rooted in experimental cinema, and in many ways closer to David's first Eraserhead movie.
Also considered : Taboo | Taggart | Taken | Tales of the Unexpected | Taxi | Terminator: The Sarah Connor Chronicles | Terrahawks | Terra Nova| That Mitchell and Webb Look | The Thick of It | This is England | Those Who Kill | Three's Company | Thunderbirds | Thundercats | The Time Tunnel |Titans | T. J. Hooker | The Tomorrow People (1973) | To The Manor Born | Toast of London | Top Cat | Top Gear | Top of the Lake | Touch | A Touch of Frost | A Town Called Eureka | The Tracey Ullman Show | Trapped | Treme | Tropical Heat | True Blood | True Detective | Trust | The Tube | The Tudors | The Twilight Zone | The Two Ronnies
U = Utopia (2013/14)
Another quirky mystery show with a dark undercurrent - totally different to Twin Peaks, yet in some ways its modern heir - lots of interlinking threads - many of which have amusing and highly incendiary confluences. Over all too quickly in its two seasons, I would have liked much more!
Also considered : UFO | Ugly Betty | The Unbreakable Kimmy Schmidt | Under the Dome | Under Suspicion | Unforgotten | Upstairs, Downstairs
V = Veronica Mars (2004-7)
I love the works of Kristen Bell and Show Creator Rob Thomas and both of these together create TV magic. This series was over all too quickly, and surely had more mileage in it. Features probably the best Father/Daughter onscreen relationship ever - and is crammed with witty banter. This smart-arse grown up Nancy Drew deserved to do a lot better than it did and last a lot longer. I have re-watched series and film several times and read all of the follow-up novels too! Definitely a fan.
Also considered : V (both) | The Vampire Diaries | Veep | Versailles | A Very English Scandal | Vic Reeves' Big Night Out | Victoria | Vikings | Voyage to the Bottom of the Sea
W = The Wire (2002-8)
This category is probably between The Wire and The West Wing - depending on your sensibilities, the Wire is still adjudged by many to be the finest TV show ever made, and justifiably so, and The West Wing probably has the best overall dialogue of all time.
Also Considered : Walker, Texas Ranger | Wallander (2005 : SE) | Wallander (UK) | Wanderfalls | Wanderlust | War Of The Worlds (2018) | Warehouse 13 | Wayward Pines | Weeds | The West Wing | Westworld | Wet Hot American Summer | White Collar | Whitechapel | Who's the Boss? | Whose Line is it Anyway? | Will & Grace | Without a Trace | Wolf Hall | Wonder Woman | The Wonder Years | World Without End
X = The X-Files (1995-)
So it's X-Files or Xena - the former was another milestone TV show - the natural heir to the Twilight Zone and Outer Limits really of which I love to watch re-runs of George RR Martin written episodes in particular. In any case Mulder and Scully were a genuine 'pop' phenomenon of the time celebrated across all media including music. The recent revival for my liking has not been quite up to scratch - I think they've tried to make it more universally accessible (all ages), and it's lost too much of its dark edge.
Also considered : Xena Warrior Princess
Y = Yes Minister / Yes Prime Minister (1980-2013)
This is a tricky one, and I'm probably showing my age now, as 15 or 20 years ago I would certainly have gone with the totally irreverent Young Ones. In these politically charged times though, I feel the impact of Yes Minister - and the duality of every decision made is more poignant than ever.
Also considered : The Young Ones
Z = Zorro (1957-59)
Very little choice at the tail end of the alphabet and the winner here is one of a smattering of highly rated monochrome shows (Disney / ABC). I watched a lot of this in my youth and went though a particular Zorro phase - with the necessary mask, sword, hat and cape. In many ways - the original Super Hero - well, alongside Robin Hood I suppose.
Also considered : Zen | Zoo