Japanese Kawaii Culture and the ever pervasive influence of Cute
14 May 2019
1:23 PM

Stefan Karlsson
Childhood Memories
Cultural Influences
Cute
Cute Art
Kawaii
Pop Surrealism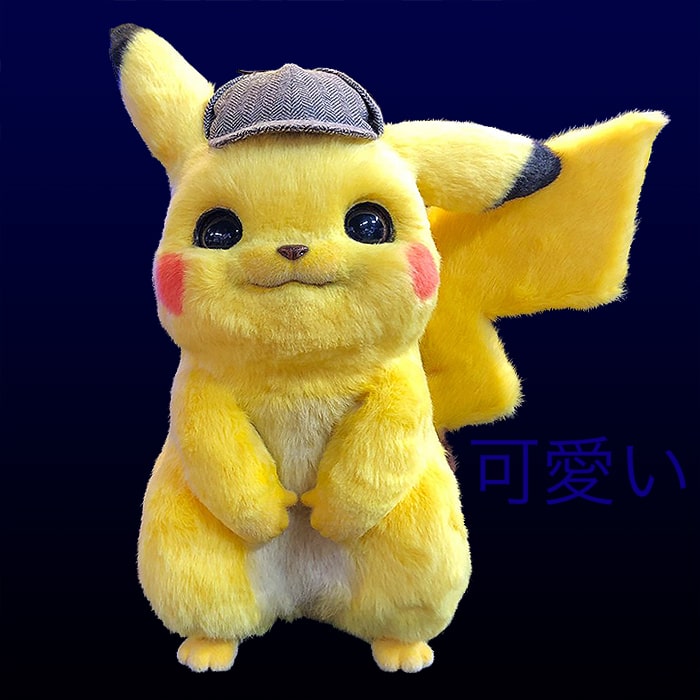 I am not ashamed to say that I'm a massive fan of 'Cute' or a Kawaiiista of sorts and this has seemingly been with me my whole life as born out by the following key references. In Japan - Kawaii culture is a sort of obsession with everything cute - which informs a lot of Japanese society in the like of manga, anime and popular culture in general, including things like Pokemon, Hello Kitty, pack-lunches even and various Arcade and Computer Games over the decades. For some reason Sonic the Hedgehog always appealed to me more than the Mario Bros and that again informed my choice of Sega over Nintendo at the time!
I am not a specific fan of the Pokemon phenomenon really, but obviously like all the cute little characters - including Pikachu himself. I recently caught the just premiered Ryan Reynolds starring Detective Pikachu movie - billed as a mix of the Lego Movie and Who Framed Roger Rabbit! And I was actually pleasantly surprised - yes it's obviously a PG feature aimed squarely at slightly younger kids - but the reined in snark of Deadpool in miniature is not a bad way to spend 90 minutes or so. As is sometimes the way - as soon as I exited the cinema I wanted some sort of memento of the occasion - I really wanted a good quality Pikachu plushie close enough to what I had seen on screen. Yet all the usual shops were simply filled with cheap inaccurate tat. I'm surprised Pokemon productions would licence some of the tat that is out there - most of it is of below average quality - and none of it came anywhere near close to being representative of proper Kawaii - so I hit the Internet in frustration and disappointment - and found some light at the end of the tunnel - in that Pokemon do have a proper deluxe Pikachu plushie due out this autumn I believe - but intended only for the Japanese market supposedly. I really do hope some of these make it West - I guess I will need to rely on Ebay in any case.
I am always surprised by how poor some of these movie tie-in replicas and merchandising can really be. For instance I've been trying to find a decent Gal Gadot style Wonder Woman Figurine since her first introduction - but none of those multiple ones available are yet anywhere close to adequately capturing her facial features - I fear I will suffer the same fate in sourcing a decent Brie Larsen style Captain Marvel! I to have a fantastic Michelle Pfeiffer Catwoman and Margot Robie Harlequin though - would like to complete said quadfecta.
In any case and slightly away from movie franchises - it is quite evident that Kawaii culture has been in my life from my earliest days - the evidence of which can be seen below - and to which I have tried to apply some degree of pertinent chronology, although I cannot always recall exactly when I was exposed to each of those Kawaii moments:
---
1962 : Margaret Keane : "Sad Clown" Painting / Athena Poster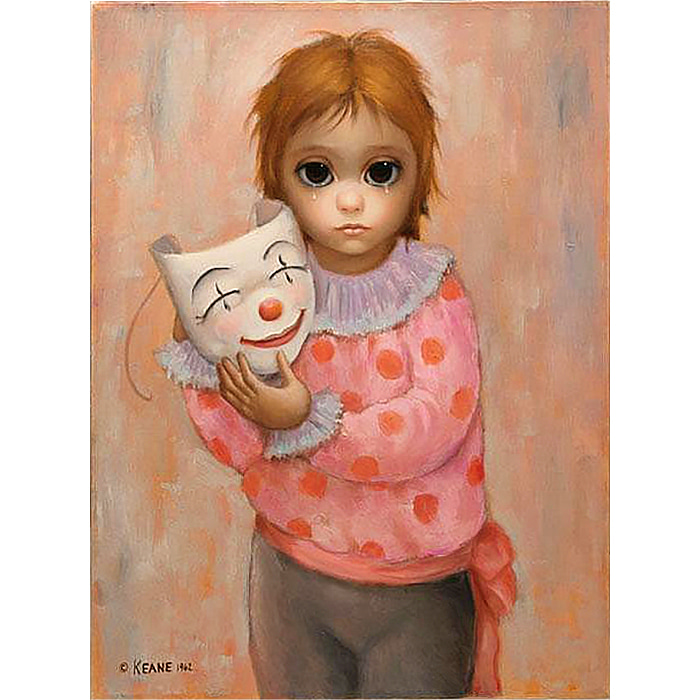 This Athena poster was definitely in our house for a decent chunk of my childhood years - I can't recall if my older brother or sister had it in their room - but I always really liked it - and it no doubt influenced me towards Mark Ryden, Camilla D'Errico, Tara McPherson et al in later life.
---
1978 : Battle of the Planets / Gatchaman / G-Force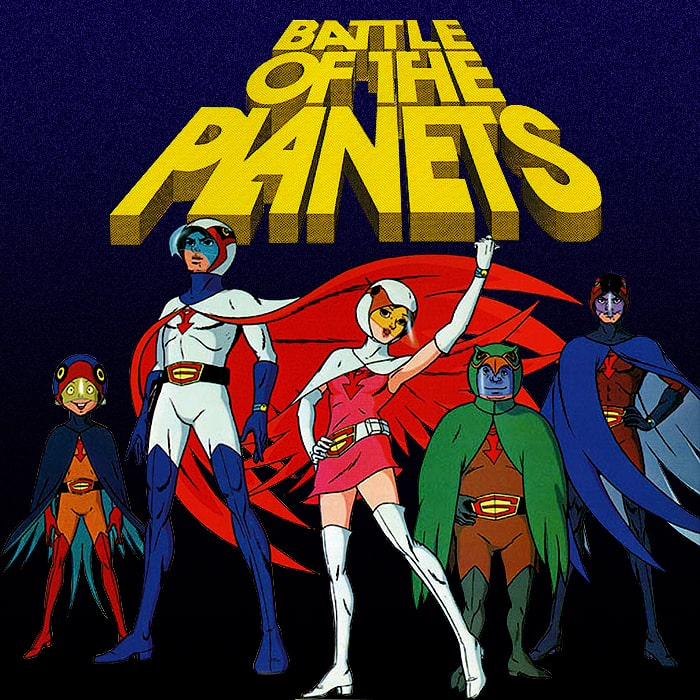 I first witnessed this excellent animation series (for the time) while on holiday on Italy's Adriatic Coast (Lignano Sabbiadoro) on a couple of occasions in the late 70's and early 80's - of course dubbed into Italian at the time I think - but great fun regardless. It was adapted from the original Gatchaman series with most of the animation intact - but made more child-friendly by American producers Sandy Frank Entertainment. Following on from Star Wars and a love of everything sci-fi - this series perfectly fed into those expectations - the adventures of G-Force - Keyop, Mark, Princess, Tiny and Jason (as pictured) - saving planet Earth from the evil Zoltar and Spectrans!
---
1984 : Gremlins - "Gizmo" the Mogwai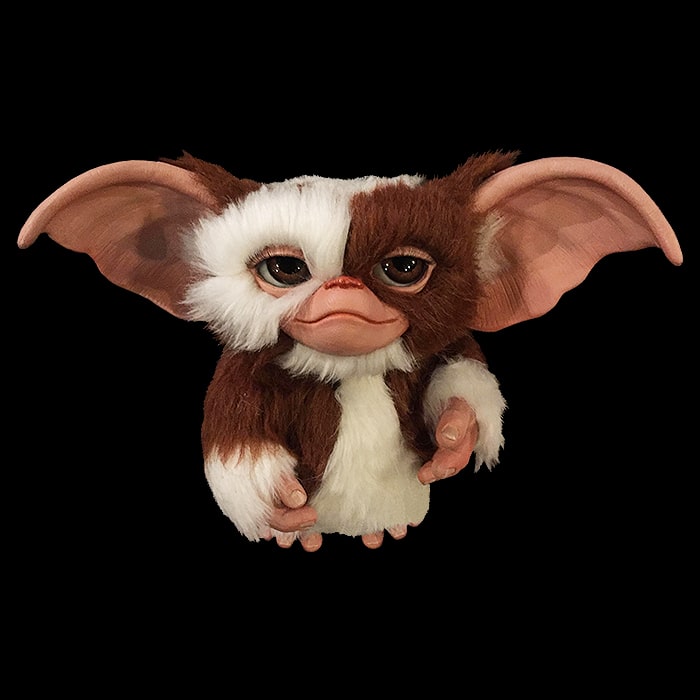 For some years in the 80's this was the most desired unattainable Christmas present - who wouldn't want a cute little furry Mogwai as a pet? Executive Produced by Steven Spielberg - although often associated with him it was actually directed by one Joe Dante and has become something of a Christmas classic - while initially released in June. Everyone knows the drill - keep away from water, don't feed after dark, and never expose to sunlight or bright lights!
---
1992 : The Whimsical World of Pocket Dragons : "We're Very Brave"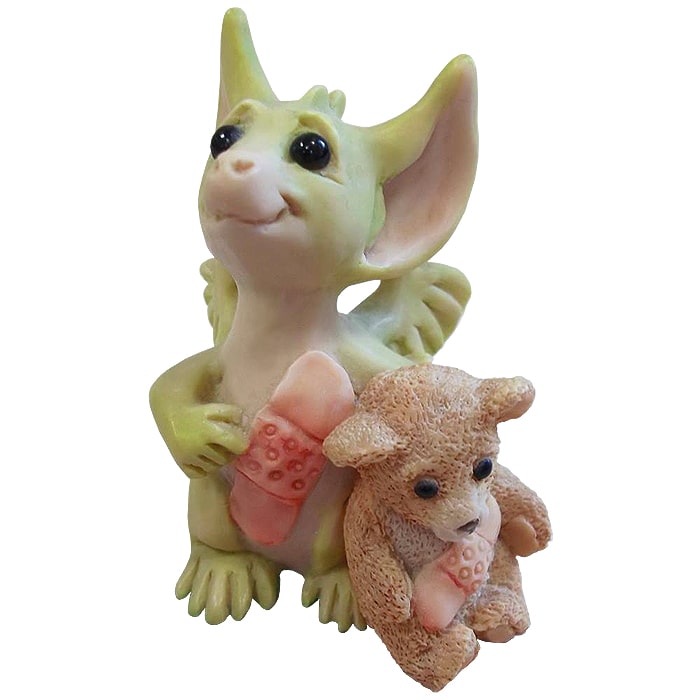 Originally character drawings by artist Real Musgrove - but then hand-crafted by the same in the UK as collectible figurines - these were launched into the UK in 1989, and were often seen in the windows of high street jewellers especially in the 90's - including F Hinds and H Samuel. I can't recall exactly how I came across these but I used to buy these as fairly regular gifts for my then girlfriend - possibly I liked them more than she did! But I think we were both fans. The company's fortunes start dwindling in the late 90's and operations came to a halt in the following decade. There are still a fair few number of these in circulation though on Ebay and the like.
---
2009 : Mark Ryden : "Incarnation" Oil Painting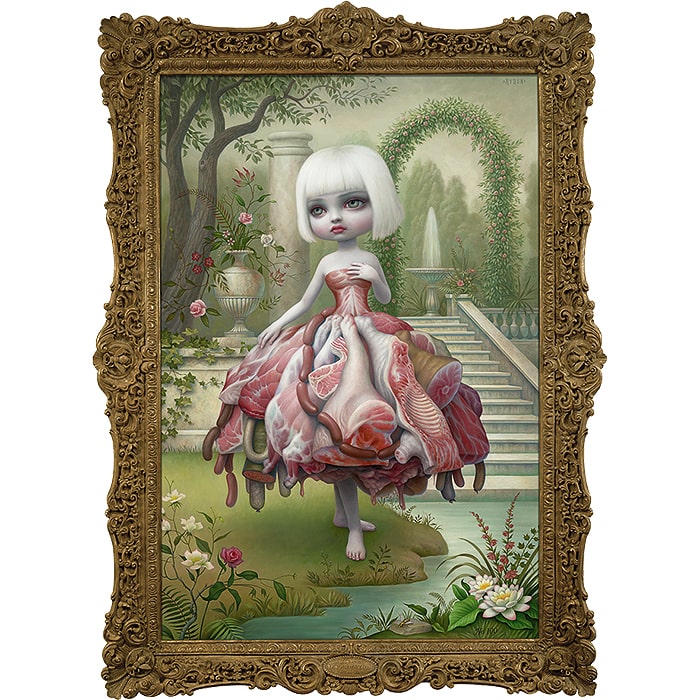 No doubt Margaret Keane informed and influenced me as she obviously did Mark Ryden - whom I see as the lynchpin of the modern Pop Surrealist movement - and with a direct inspiration lineage right back to Margaret, but with added quirks and the macabre in this instance. I pretty much love all of Mark's output - and his wife's Marion, but this painting for some reason is still my favourite of his - although I really like "Bunny Butcher" too. There is often a slightly creepy influence in some of these painting - plenty of whimsy, and a whole lot of quirkiness - just how I like it! Obviously Kawaii can manifest in many ways - and there are several sides to 'Cute' rather than just straight up adorable innocent cuteness.
---
2012 : Camilla D'Errico : "No Ordinary Love" Fine Art Statue (Dark Horse Comics)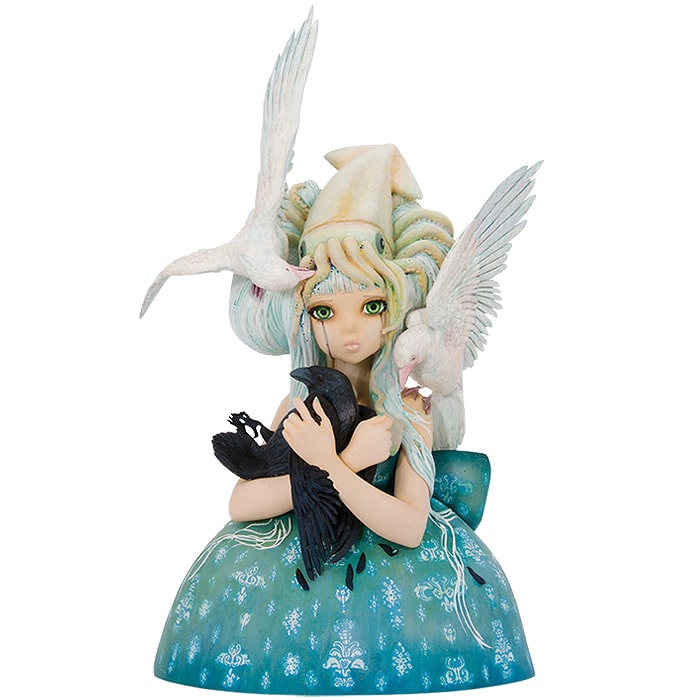 Based on the Oils on wood panel painting of the same name from 2009 - I still view this as the quintessential Camilla piece. I was quick to snap up one of the statues, and also have her Aria wall-mount figure which I'm still trying to figure out where to place. Again a fantastic mix of cute, quirky and slightly otherworldly. Both the painting and statue are just amazing - beautiful and emotive.
---
2015 : Lego Wall-E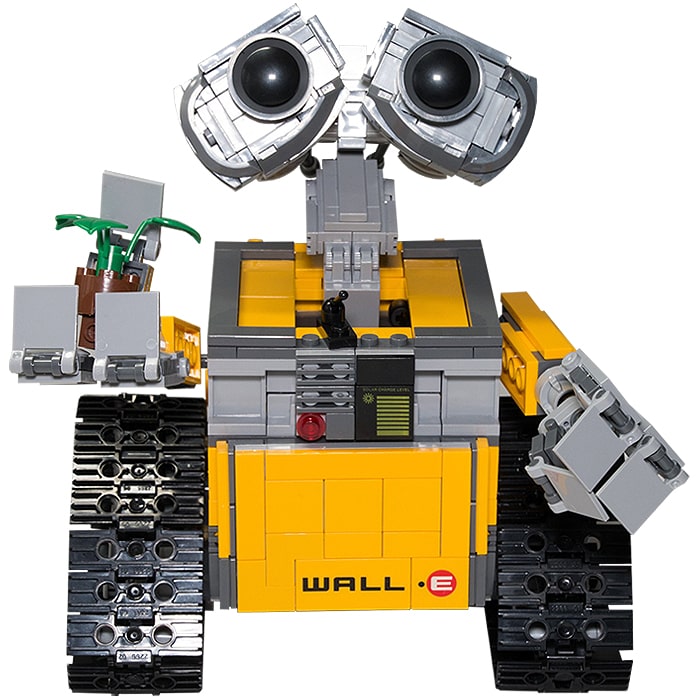 Of course we have had a succession of cute droids and robots over the years - including R2-D2 (which I also have in Lego format), Muffit, Twiki, Johnny Number 5 from Short Circuit - and Wall-E from the Pixar / Disney animation of the same name. I always feel that Wall-E is a natural progression on from Johnny 5 - and a cuter smaller version of that really. Again making the most of those big eyes!
---
2017 : Kotobukiya Bishoujo Series Squirrel Girl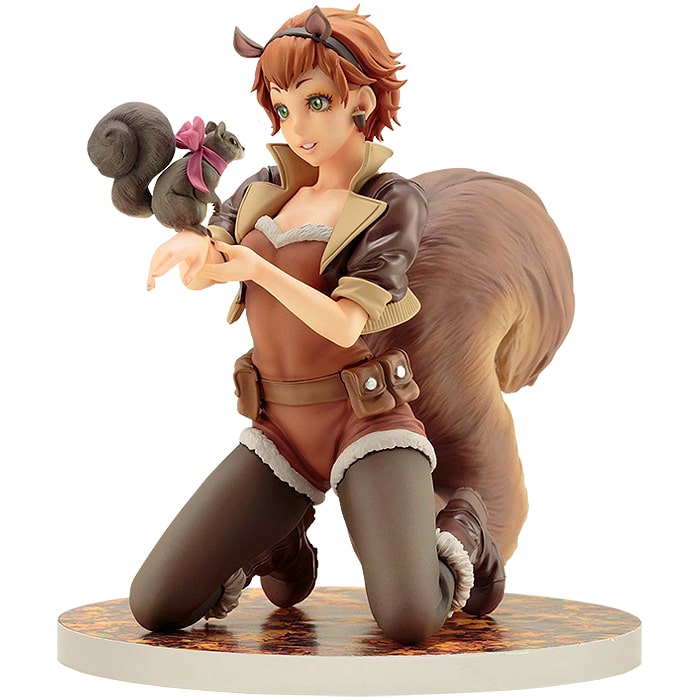 I see 'Bishoujo' (Pretty Girl) figurines as a subset within the Kawaii universe. All drawn up by Shunya Yamashita for Kotobukiya Productions and then modelled and sculpted into the finest 3D figurines from various source materials - although mainly Super Heroes/Villains from Comic Books and Screen. I started the collection with a cool version of Black Cat from the Spiderverse - and Squirrel Girl (Marvel) is the most recent I have added to my collection. I only like select versions of those figures produced - correct facial features and proportions and character poses are critical to me - and not all the figurines make the standard - but let's just say I have a fair few of these. Squirrel Girl is definitely one of the more Kawaii ones! I think my sister Bina got this for me for a birthday or Christmas - either or.
---
2019 : Alita Battle Angel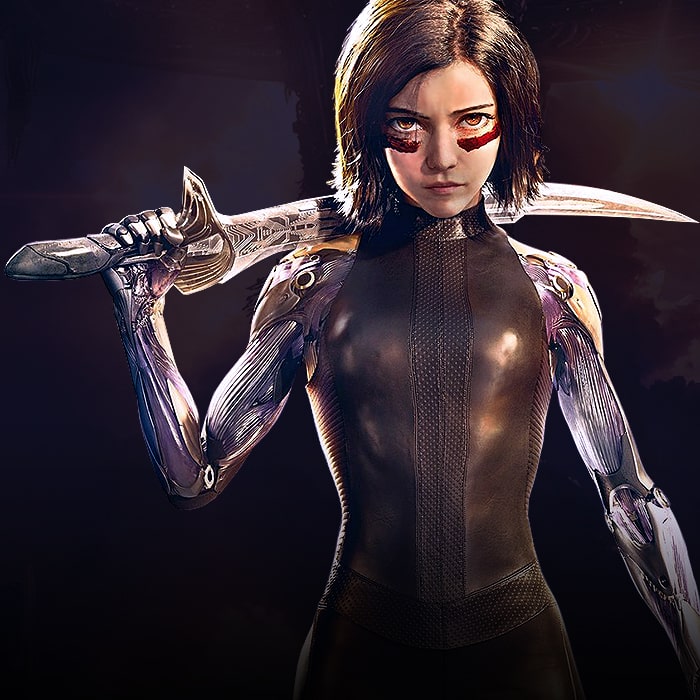 From the Roberto Rodriguez film of the same name - this film obviously lies rooted in manga and anime, and has a firm footing in the 'big eyes' camp too - so a direct descendent of the Margaret Keane style of sorts. This is yet another area of Kawaii - 'Fierce' we will call it - which plays on its samurai and manga martial heritage.
---
Final Thoughts
This article all sprang out of my wanting to get hold of a high quality cutesy Detective Pikachu plushie after watching the film. I then wondered why I really wanted one - and traced back the lineage of cuteness right though to some of my earliest years of childhood. I was an avid reader of comic books all though this time - and by their nature those comic book character mostly tend to be cute too - such as Marsupilmai or 'Gormur' as he was called in the Icelandic translations.
We had Disney comics and cartoons, DC and Marvel, Beano, Beezer and Dandy - all the Belgian and French stuff and much more besides. The 80's was a wonderful period to grow up in - in the aftermath of Star Wars and all that followed. Those were really fundamental years in influencing many of our great artists, designer, directors and authors - and society is much the richer for it.