Charity Digital
Coronavirus
Covid-19
Heritage Digital
Media Trust
Naomi Korn Associates
National Lottery
The Heritage Alliance
UK Heritage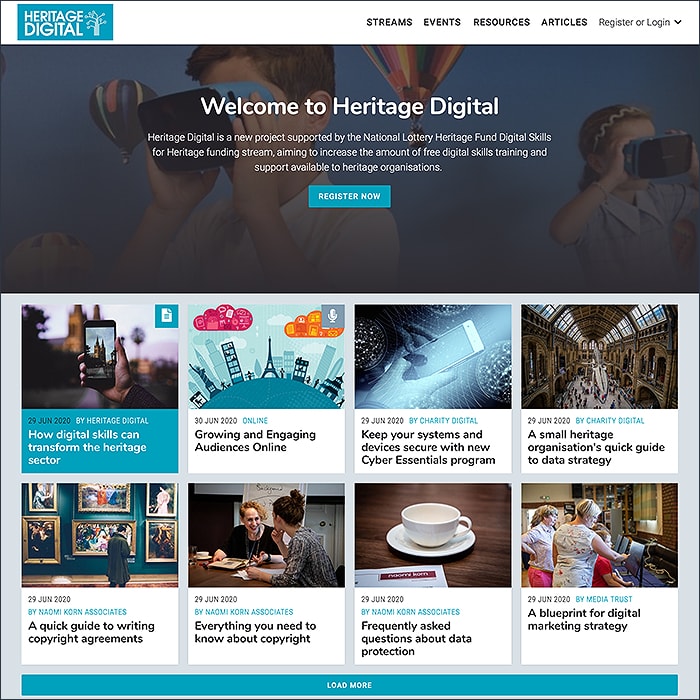 With help from National Lottery funding, Heritage Digital is a 4-way consortium comprised of Charity Digital, The Heritage Alliance, Media Trust and Naomi Korn Associates. They've come together to help leverage their digital knowledge and expertise for the heritage sector. The Heritage sector has been much impacted by the Coronavirus pandemic, and this is just the right time to come together to help the sector get back on its feet.
Charity Digital specialises in training up ...
Charity Digital
Coronavirus
Covid-19
Webinar Planning
Webinars
Zoom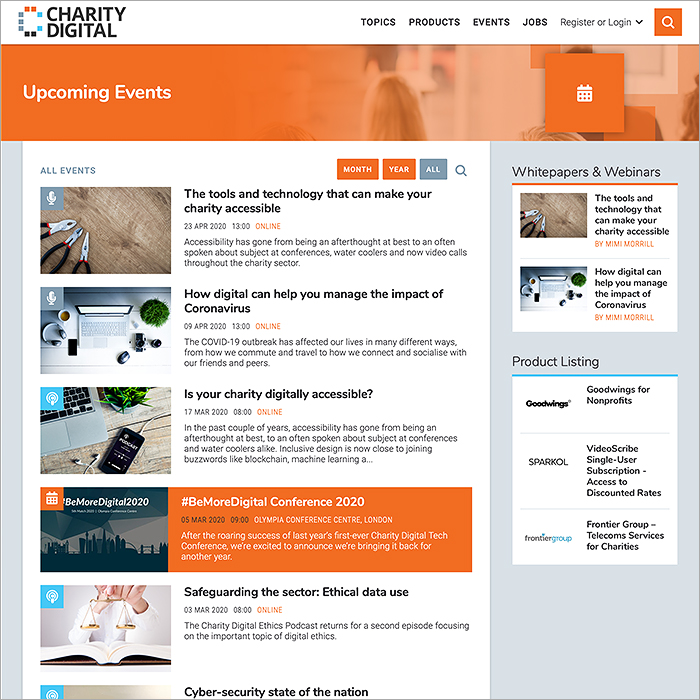 There are several different models and formats for successful Webinar Delivery, and Charity Digital have hit a rare vein of form with their regular series of Webinars. We previously posted the excellent interview with James Harley of Drewry who talked us through their own expert-led briefings. Charity Digital run a great series of Webinars mixing both in-house and sponsored presenters.
We shared in the wisdom of CEO Jonathan Chevalier, Marketing Manager Chris Hall, Events Manager Mimi ...
Charity Digital
Coronavirus
Coronavirus Hub
Coronavirus Resources
Covid-19
Smart Cities World
Travel
TTG Media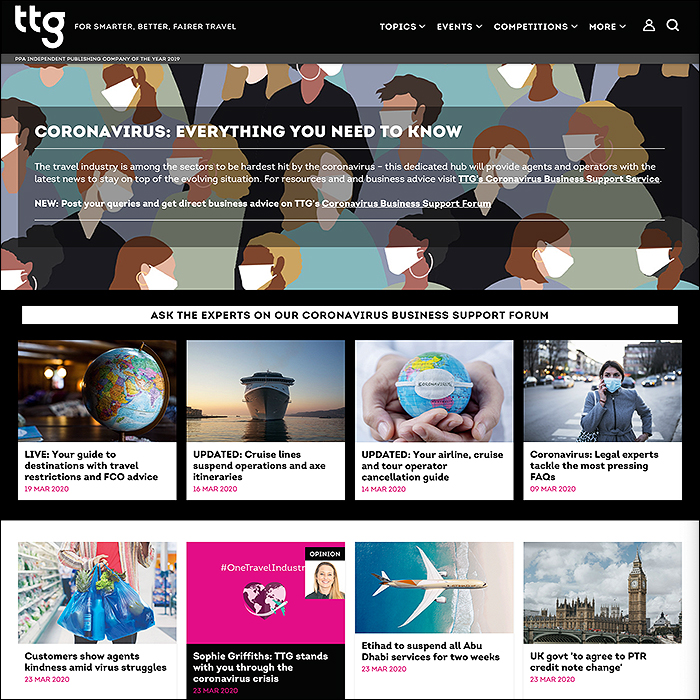 At Affino we've long advocated the use of Topic Hubs and Industry / Sector Collaboration Spaces to better serve your audience - and to which ends our platform is honed to deliver those sorts of elements with ease.
If you're connected to the Travel Industry in any way, for sure you will have made use of the essential updates delivered by TTG's sharp-minded and ever-present team - who are typically first with that sort of news, or at least the most authoritative in ...