Amazon Fire TV
Amazon Video
Apple TV
BBC iPlayer
Channel 4 All 4
Digital Television
ITV Hub
Netflix
Now TV
Online TV
Streaming Services
Video Streaming
youtube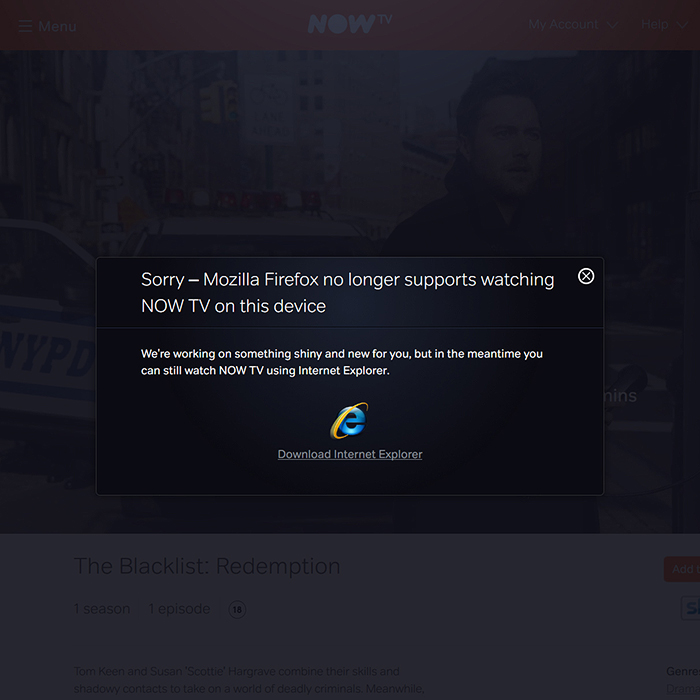 I use 8 different streaming services fairly regularly - Amazon Prime Video / Fire TV, Apple TV, BBC iPlayer, Channel 4 All 4, ITV Hub, Netflix, Now TV, and YouTube of course!
I use the various mobile and TV apps, widgets and boxes, but since I spend most of the time working or organising on my Desktop, this is the primary access point / device for most of those services.
My browser of choice is Chrome, followed by Firefox; I will then use Safari at a push, but am loathe to go ...
Disney
Disney Movie Collection
Disney Streaming Service
Disney Video Library
DisneyLife
Streaming
Video Streaming
Video Streaming Service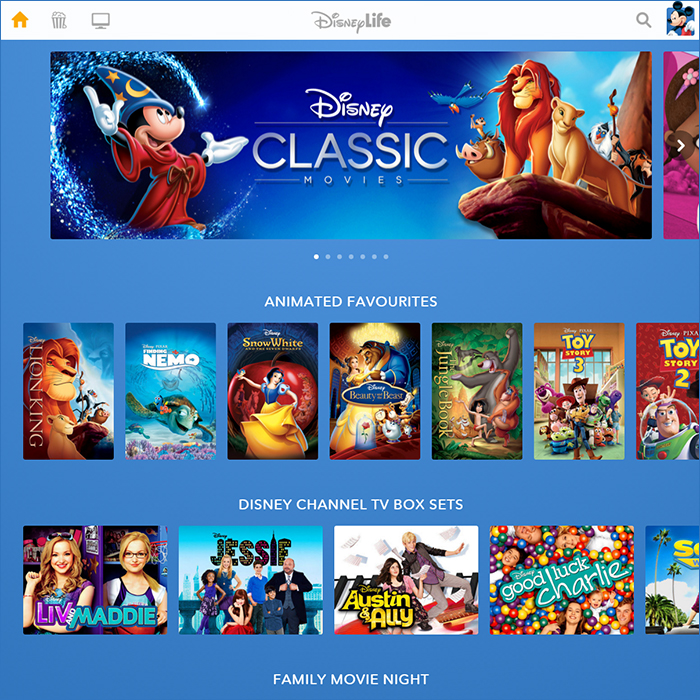 Like many others, I grew up on Disney movies. The first thing I ever saw in the cinema was Disney's Jungle Book; I had my 7 year old birthday party at the cinema watching Disney's Robin Hood, and for the first 10 years of my life, the vast majority of cinema experiences were centered around Disney output - including all the Herbies, Escape to Witch Mountain, 20,000 Leagues Under the Sea etc. - all present and correct in the current DisneyLife catalogue. Other fond films from Disney&...
Armchair Viewing
Cinema
Home Box Office
Home Cinema
In Cinemas & On Demand
Live Concerts
Live Sports
On-Demand
social media
Video
video on demand
Video Streaming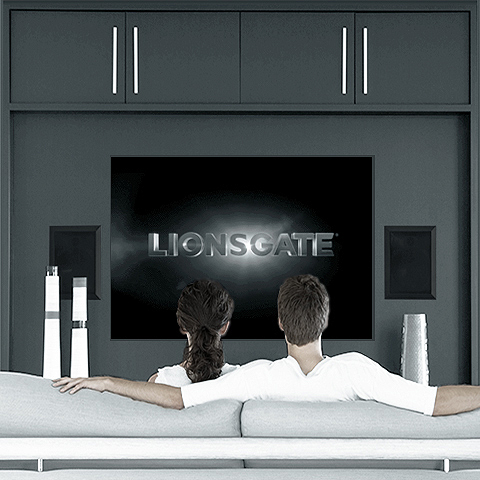 Readers of my blog will know that I am quite the armchair festival fan - avidly following at least Coachella and Glastonbury via live-streaming every year and from the comfort of my lounge. I believe at some stage in the near future, we will be able to view the entire 4-day spectacle via a festival attendee proxy, and be able to witness the whole immersive nature of these events via virtual reality headsets such as Oculus Rift. It would simply be a matter of selecting your POV Avatar Proxy and ...
Global Media Audience
Global Media Distribution
Global Media Reach
iTunes
Media Distribution
Media Launches
Media Releases
Movie Debut Online
Online Media
Online Media Access
Online Movies
Online Video
Restricted Media
Streaming
Video Streaming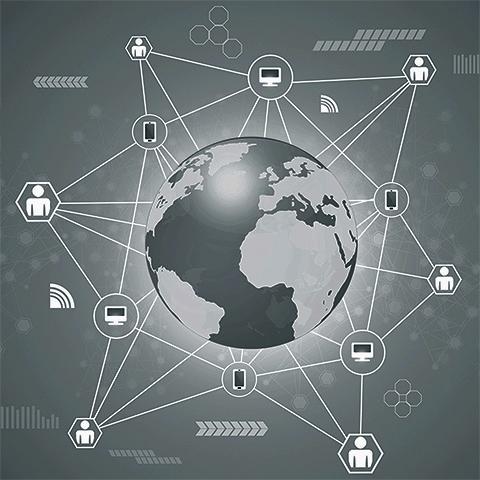 Readers of this blog will know that I'm a big fan of music and movies. I subscribe to all manner of mailing lists and regularly read up on latest releases on a variety of online movie and music resources. On Facebook I am fan to countless musicians and bands, and am very aware when new releases are out in the marketplace. I initially wrote about this issue 10 years ago, and I'm sad to report that global media availability is still highly idiosyncratic.
Coachella
Coachella Festival
Coachella Live
Coachella Valley Music and Arts Festival
Live Music Streaming
social media
Video Streaming
YouTube Coachella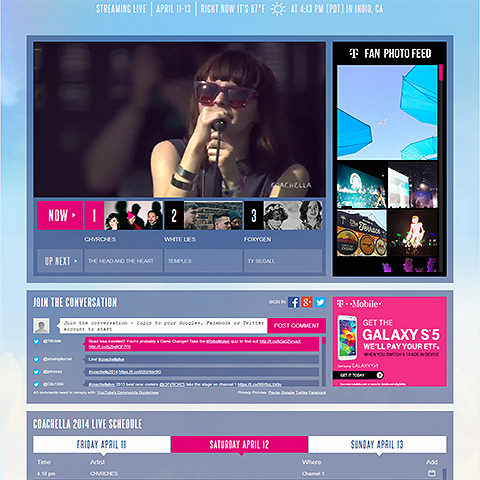 This is the 4th time I catch Coachella live courtesy of YouTube, and each time Google has made tiny increments which keep improving the experience. The interface is pretty much perfect now, with a clearer Live Schedule panel and Fan Photo Feed higher up the page - I still sort of prefer having the social updates to the right of the main panel as per the debut version, but overall, the current one has good balance - and I love how the page background changes contemporaneously with the evolving ...
2013 Glasto
Arctic Monkeys Glastonbury
BBC Glastonbury
BBC Glastonbury 2013
Chic Glastonbury
Glastonbury 2013
Glastonbury Festival 2013
Internet Music
Live Music Streaming
Music Broadcast
Music Streaming
Public Enemy Glastonbury
Rolling Stones Glastonbury
social media
Video Streaming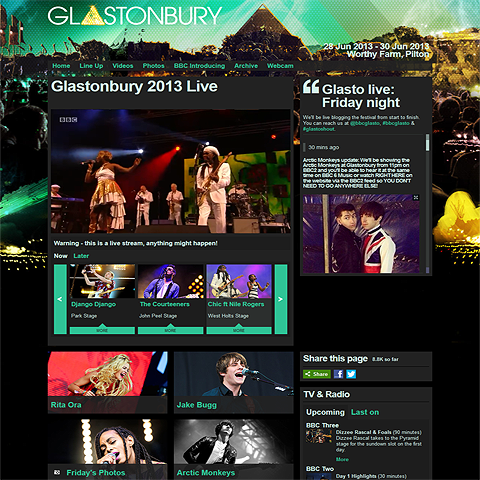 For some people Glastonbury 2013 belonged to the Rolling Stones, whilst the dance music fraternity had Chic featuring Nile Rodgers to celebrate - Chic for me was the highlight of the weekend. It drew me to arrive at the conclusion that there are actually inherent similarities between Keith Richards and Nile Rodgers in that they are both supreme proponents of the guitar riff, and pretty much all their biggest hits are derived from singularly catchy riffs - Stones is mostly blues-tinged though ...
2012 Hackney Weekend
BBC
BBC Hackney Weekend
Coachella
FaceBook
Festival Website
Glastonbury
Google+
Hashtag
Live Music
Music Festivals
social media
Streaming Website
Twitter
video on demand
Video Streaming
Web Interface
youtube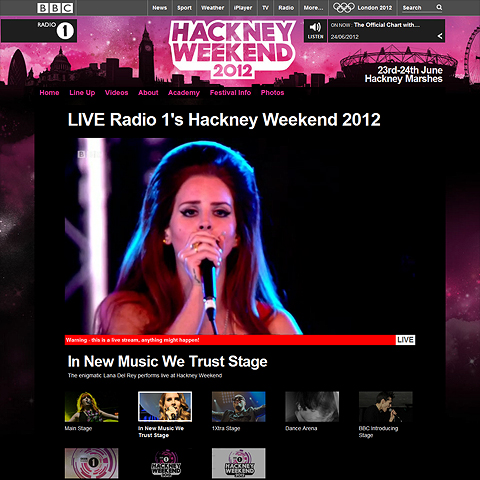 I'm an avid follower of the world's leading music festivals - specifically how they are broadcast and 'packaged' for the digital audience. I've kept tabs on the BBC's and YouTube's coverage of music festivals over the last few years, and reported back on how each has evolved their offering - benchmark events have been Glastonbury in the UK and Coachella in the US. In this Olympic year, there is no Glastonbury, so we will use BBC 1's Big Weekend ...
Amazon
Amazon Video-on-Demand
apple
Blockbuster
Digital Rights Management
DVD
FilmFlex
HMV
'HMV
Hulu
iTunes
LoveFilm
Netflix
On-Demand
On-demand Video
Onine Movie Platform
Online Video
Online Video Platform
Video Downloads
Video Streaming