Despite all the preamble, and not without incident, these olympics have turned out to be pretty special after all. The breathtaking vista of Rio - with Christ the Redeemer, Sugarloaf Mountain and Copacabana Beach combined is a sight that is unlikely to ever be beaten. Sure, there were some odd audience dynamics and questionable adjudication at times, but generally the spirit was genial and upbeat. Several World Records were broken here both in terms of medal hauls and milestone achievements. It was a particularly special occasion for Team GB, reaching an unprecedented medal tally of 67 - 2 more than in London 4 years ago, although 2 less gold. There were several very close calls, and a number of against-the-odds wins. For the armchair viewer - BBC's coverage was amazing, and overall I found these games equal to the ones in London. London's ceremonies and organisation was slightly slicker and smarter, but with a significantly lower budget - Rio acquitted itself very honourably too. These were a highly successful and memorable games, one hopes that the legacy will endure and that Brazil will reap some benefit for all its hard work.

Anthony Howe Kinetic Sculpture Cauldron (Main Image)
I thought nothing would be able to compete with London's Thomas Heatherwick-designed cauldron of 2012. Yet Rio's commissioning of Anthony Howe was inspired, and the kinetic sculpture runs London very close indeed. I have had an eye on Anthony Howe for a while, and am delighted to see he will finally get the international recognition and acclaim he deserves. (and unfortunately his prices will go through the roof)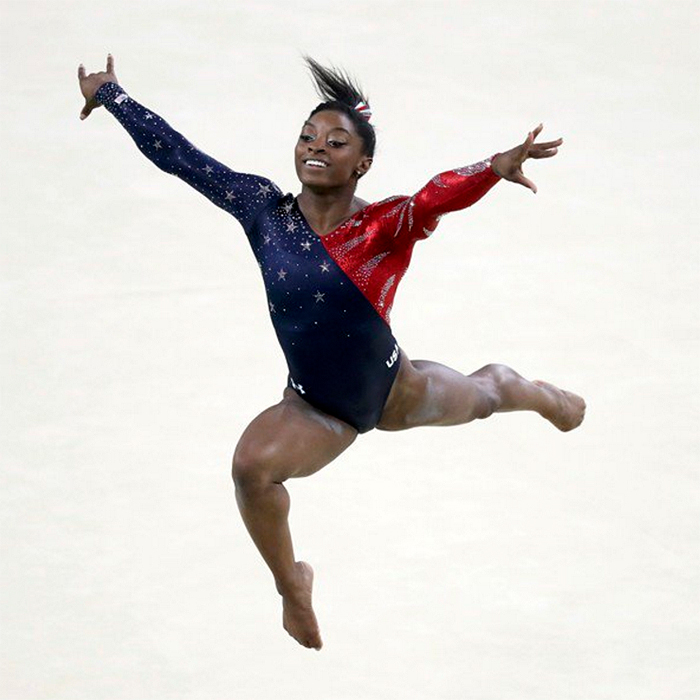 Simone Biles Dominates the Gymnastics
Simone's haul of 5 medals (4 gold) was not at all unexpected, she had after all been killing it at the World Championships for the last few years. Yet the way she secured her wins was quite extraordinary - seldom has there been a gymnast with quite so much verve and virtuosity combined. No one can match her for complexity, and the way she takes off and lands her extended runs is often otherworldly.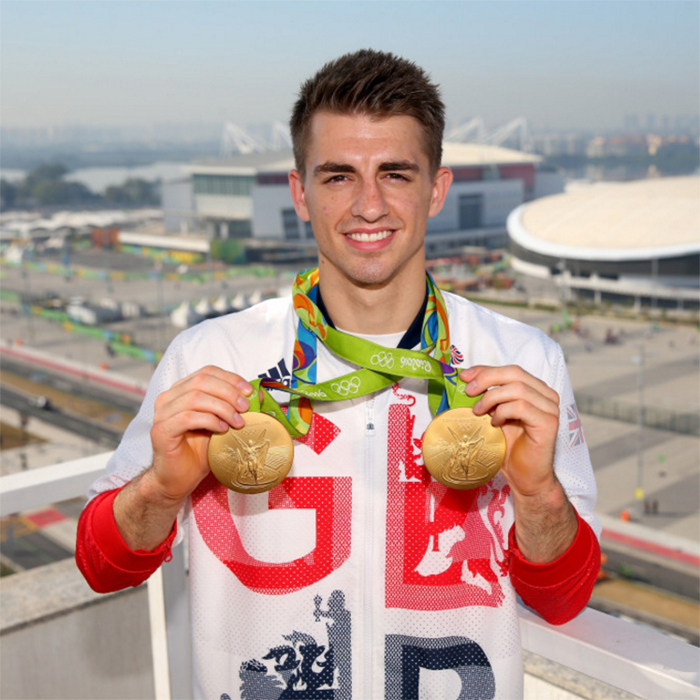 Max Whitlock Takes Double Gold
Golds for Floor and Pommel Horse were wholly unexpected for me. I did expect GB to do alright in the team events, and possibly a bronze or silver or two, but two golds is amazing. GB used to be nowhere in Gymnastics, and now it's just another sport we excel at - times have certainly changed.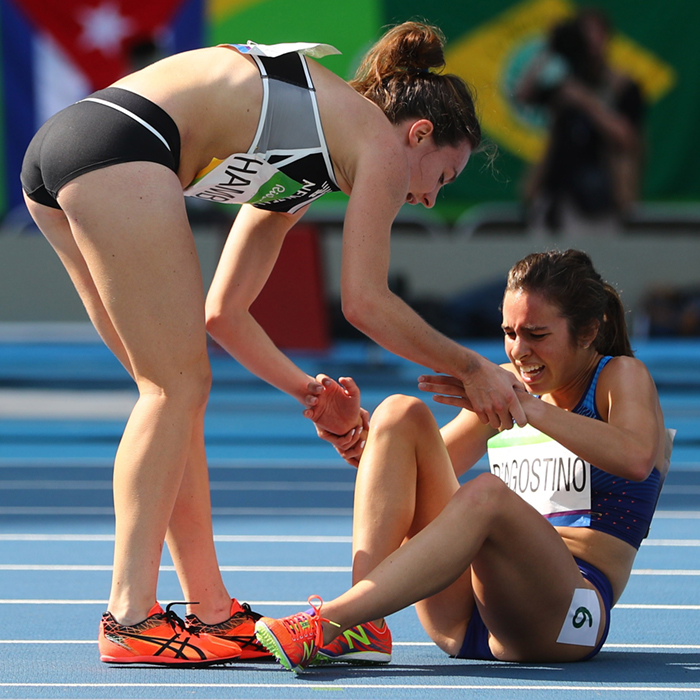 Nikki Hamblin Awarded International Fair Play Award
One of the most enduring memories of the games will be New Zealander Nikki Hamblin stopping to help American Abbey D'Agostino finish the 5000m. So impressed were the IOC that they awarded Nikki the 'Pierre de Coubertin Medal' - awarded to those 'Who exemplify the spirit of sportsmanship', and only handed out 17 times previously. To me - this is what the games are about - respecting and supporting your fellow athletes while at the same time trying to out-perform them.
Wayde van Niekerk Breaks 400 metres world Record
It's always a surprise when a record gets broken, and the Rio track was considered too hard, and not really conducive to record-breaking, so this first of the records was quite unexpected. I had no expectations at the start of the race, and not one of the athletes was particularly recognisable to me. It was entertaining also to see Michael Johnson in the commentary box - reacting to the breaking of his own record - which had stood since 1999. Wayde van Niekerk shaved off just 15 hundredths of a second - from 43.18 to 43.03.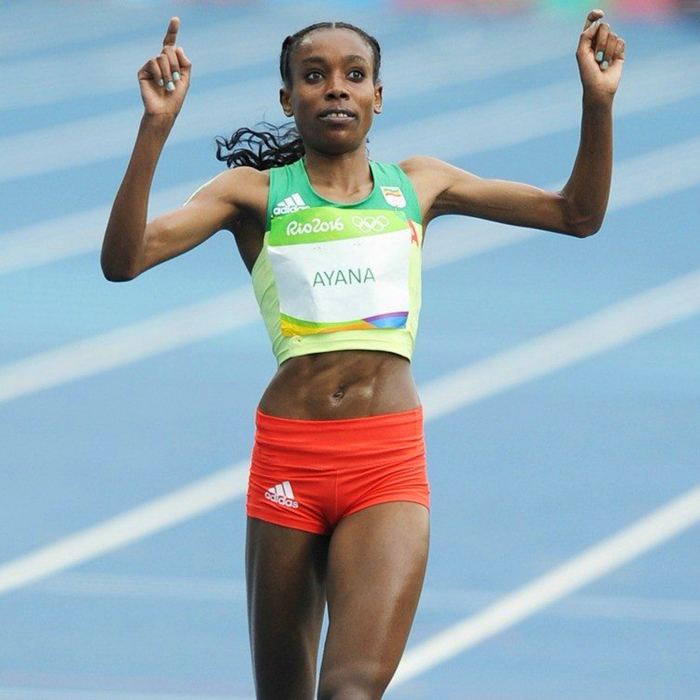 Almaz Ayana Eba Breaks 10,000 metres World Record
Seeing two track records broken during an Olympics is exceptional - especially in the long-distance races, which tend to be run much more tactically these days - as was witnessed in both of Mo Farah's races and which allowed him to set off from the back of the pack. No such concerns for Almaz, who went all out, and knocked 14 seconds off the record to achieve a time of 29:17.45 and overcome a milestone which has stood since 1993 (23 years)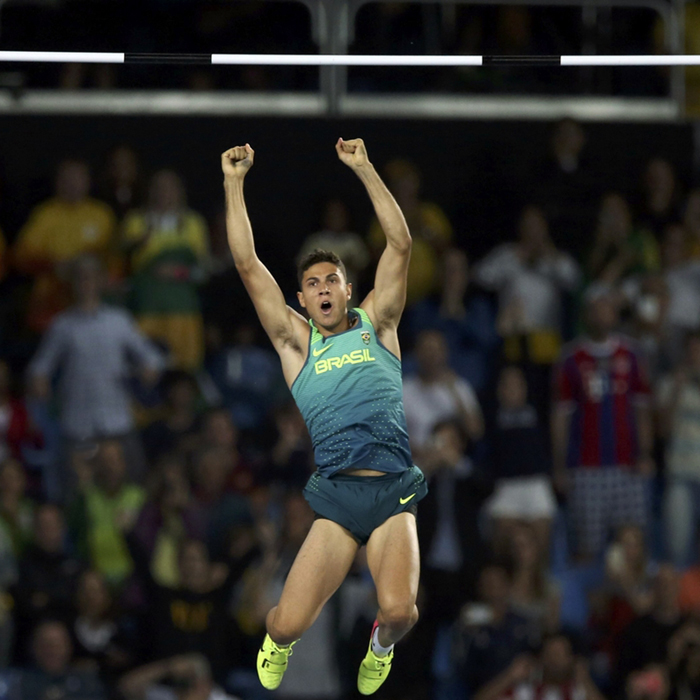 Thiago Braz Da Silva wins unexpected Pole Vault Gold
All expectations were that Frenchman Renaud Lavillenie, current world record holder, would add to his London gold. Yet the fates can be cruel, and the audience hostile. Brazil had definite expectations in the football, judo and volleyball, perhaps even the boxing. Not so the Athletics - where Thiago was always going to be an outside chance - a true underdog. Yet the strength of Brazilian support in the stadium was such that they propelled him up and over the bar, way beyond his previous personal best and onto the top of the podium!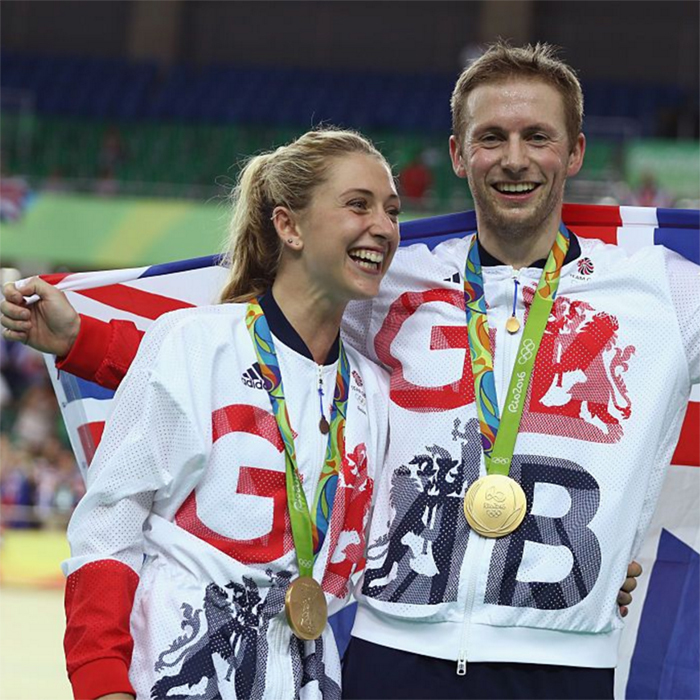 Jason Kenny and Laura Trott Double Down on Medals
This is your definitive new golden couple, set to displace Kate and William, Kim and Kanye, and the Beckhams in popular affections. Pulling in the medal haul of a small country - Jason taking 3 golds, and Laura 2 - bringing their combined Olympic gold tally to a perfect 10. These are the Mr and Mrs Masters of the Velodrome.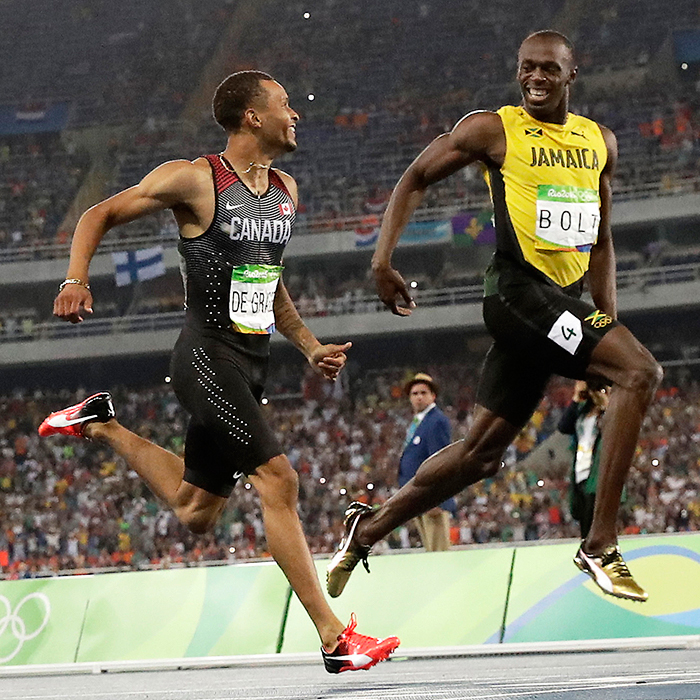 Usain Bolt signs off with Triple Triple
It is with great sadness we bid a fond Olympic farewell to this champion of champions. 3 Olympics in a row he's taken gold at 100m, 200m and 4 x 100m relay. He's rarely the quickest out of the blocks, but he is always always the strongest finisher. We may never know where he gets those additional power reserves from - which he flips on about half-way through the race. Usain Bolt has always been turbo-charged, and we will not see his like again, certainly not in this lifetime - it was wonderful to bear witness to all his victories, record-breaking or otherwise.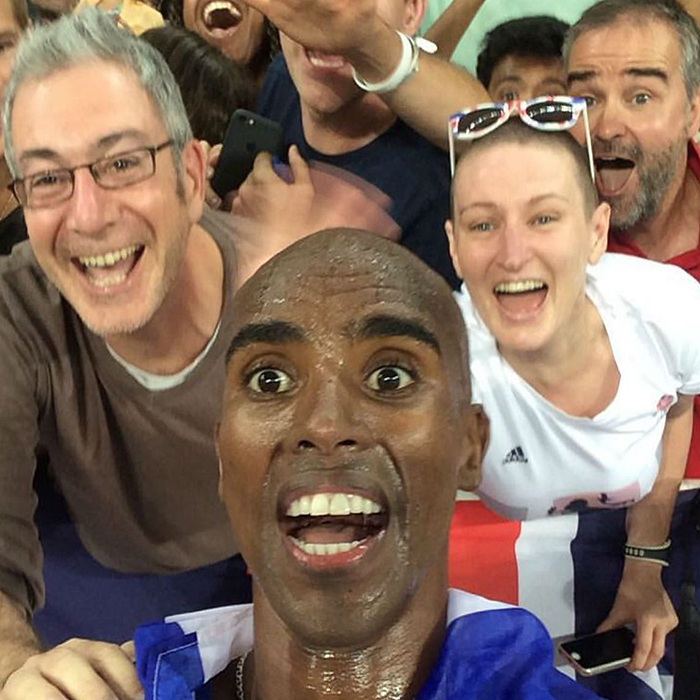 Mo Farah Completes Double Double
While Usain is almost a foregone conclusion, and makes it look effortless. Mo always seems to make us work for his wins. A couple of trips, a fall and a stumble, yet he still picks himself up, qualifies and wins each race. You kind of know he's going to win, yet every time there is so much drama as to exactly how he's going to cut it, and how fine the margin will be. He shares strong finishing with Usain - these days he likes to take stock from the back of the pack, before winding up his own inner turbo and catapulting himself into the lead. Both races were enormously exciting from start to finish, which is kind of unusual for long-distance races. The above selfie was taken following his 5000m win.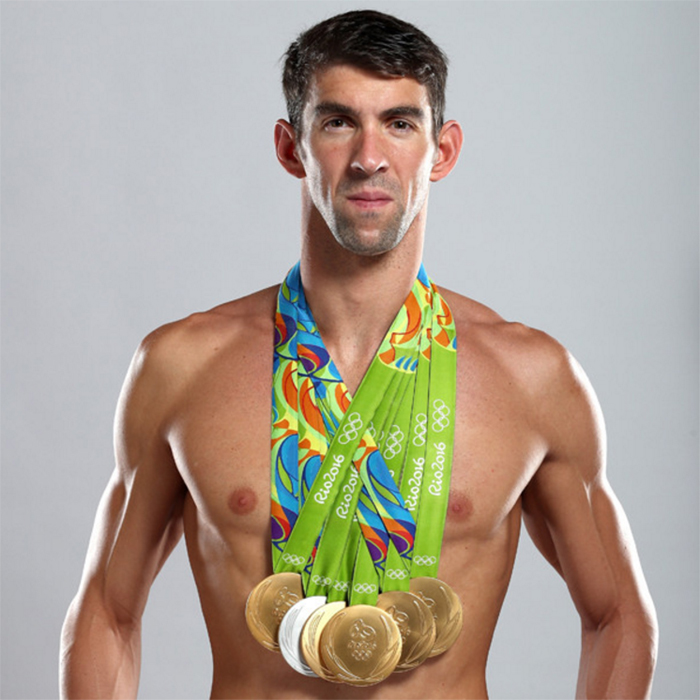 Michael Phelps boosts gold tally to 23
Another haul for Michael - 5 gold and 1 silver, bringing the golds up to 23 and his total Olympic haul to 28. we all thought Mark Spitz was impressive with his 9 golds, silver and bronze - yet Michael's tally is nearly 3 times that overall. Michael is another champion of champions we are unlikely to witness again. His tally of 23 golds must surely be unassailable - it's just incredible that an individual could win so many Olympic medals.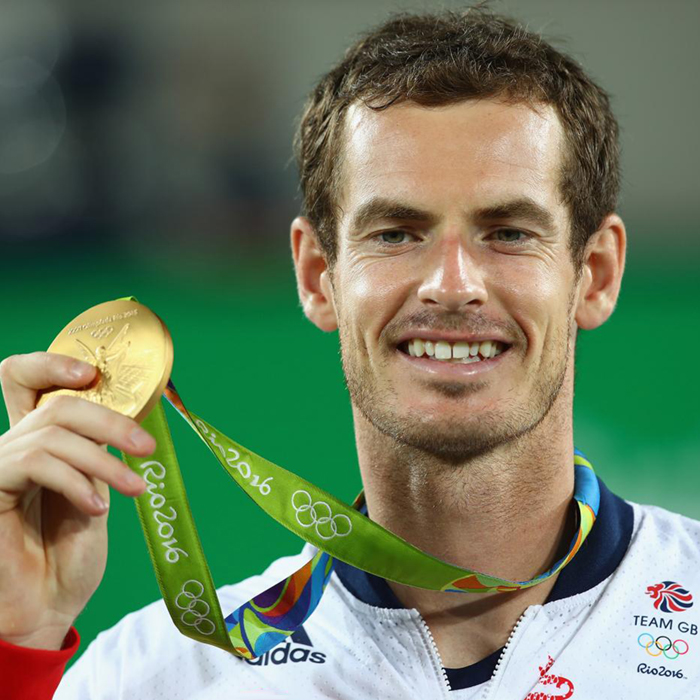 Andy Murray Completes Olympic Double
Andy is wholly at the top of his game these days, a second Olympic Gold to match a second Wimbledon win. None of the games were easy, and he got tested and stretched throughout. But this new Andy is a far more resilient type than his predecessor. There's something about his spirit that reminds one of a McEnroe at his prime.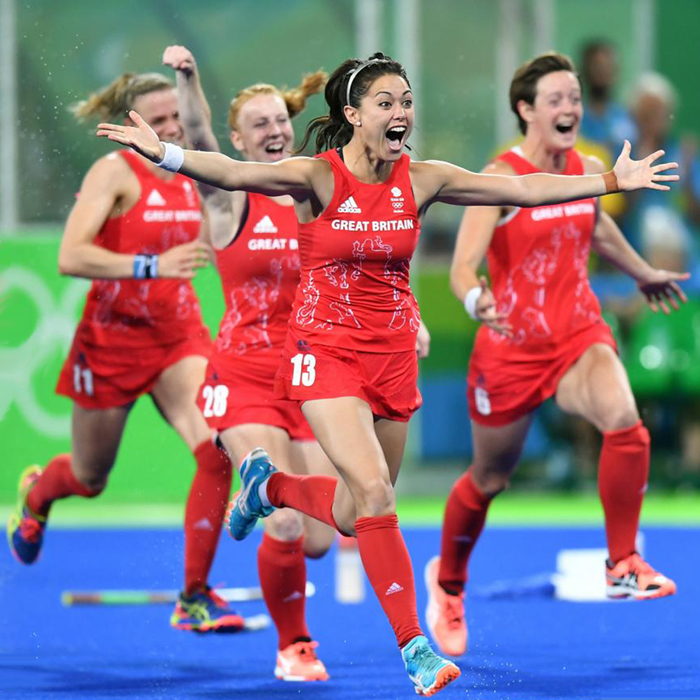 GB Women's Hockey Win
This one was another surprise - and I watched the Netherlands boss GB all over the park and take the lead on 3 occasions. Yet the plucky and spirited Brits always managed to get a goal back, regardless of overall possession. And in the end their resilience won through in the penalty shoot-out. You kind of thought that the Netherlands would prevail, but the Brits never gave up and nicked it right at the end.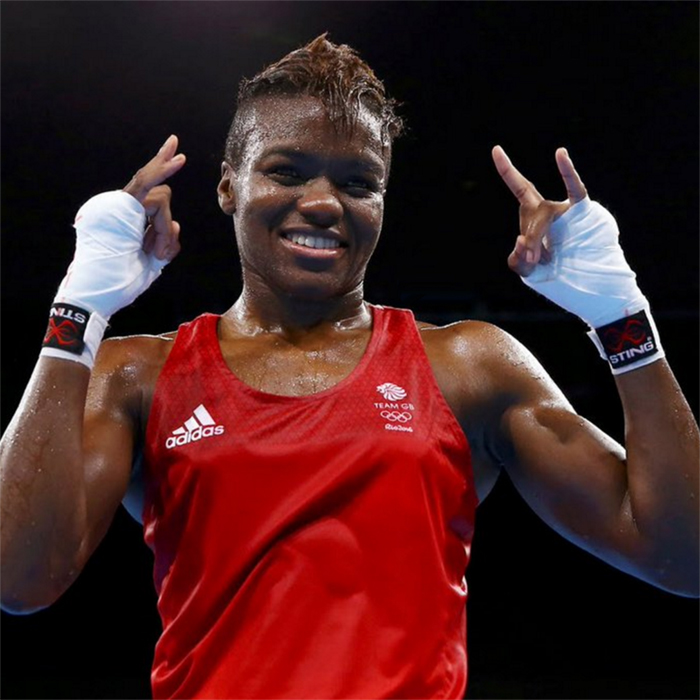 Nicola Adams Double Defense
This was as close to a banker as these things go. I had a feeling that Nicola would persevere a second time, and once more she was at her imperious best. Boxing is so much about confidence and sticking to what you do best, and Nicola still does it better than anyone else in her category.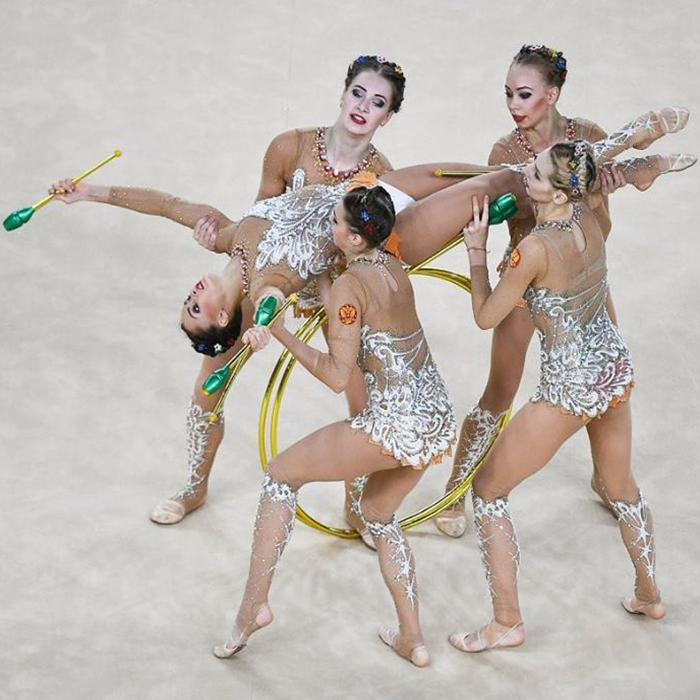 Russian Rhythmic Gymnasts Reign Supreme
The primo sell-out event of the games, and my own personal favourite. This combination of ballet, cirque-du-soleil acrobatics and gymnastics is the most spectacular of sporting events - the very epitome of hand-to-eye coordination - beautifully choreographed and costumed. If you look up the word 'awesome' in the dictionary it should be accompanied by a video of one of these routines. The individual competition is exhilarating, but the team event is wholly breathtaking. A very close affair this year with Russia just pipping Spain, who in turn just got in front of Bulgaria. For the individuals - Russia provided the top two - Margarita Mamum and Yana Kudryavtseva, and Ukrainian Ganna Rizatdinaova picked up the Bronze.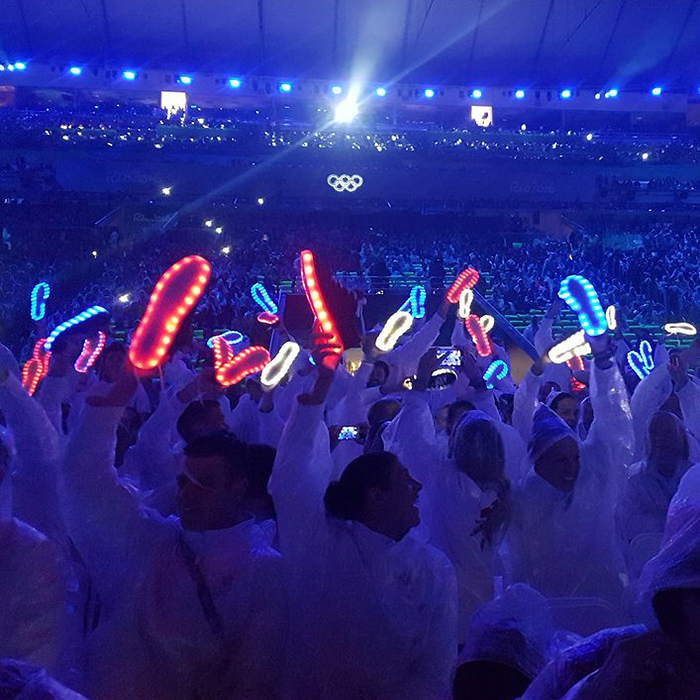 Team GB Flashing Trainers / Sneakers
After an incredible fortnight, Team GB finds a way to take the limelight in the closing ceremony - through both the wearing and hoisting aloft of red-white-and-blue flashing trainers (sneakers if American).