Affino Coronavirus Hub
Coronavirus
Coronavirus Hub
Covid-19
Drewry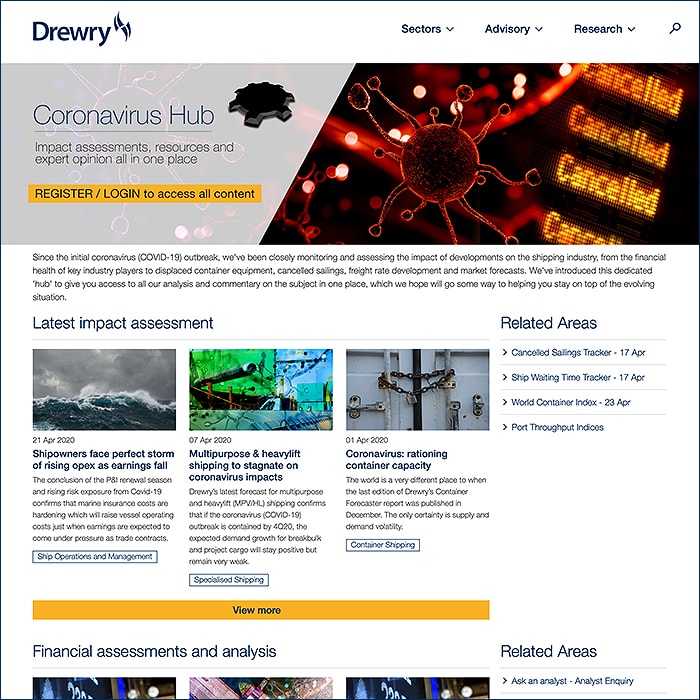 We interviewed James Harley, Head of Marketing and Business Development at Drewry Shipping Consultants, about the success of his recently created Coronavirus Hub. You will have seen a number of Coronavirus Hubs go up on Affino sites recently, and each has its own particular formula for curating and presenting Themed, Topical Content based on a variety of Coronavirus impact factors - but essentially guides for navigating those turbulent waters.
For Drewry, the Thematic approach employed...
Charity Digital
Coronavirus
Coronavirus Hub
Coronavirus Resources
Covid-19
Smart Cities World
Travel
TTG Media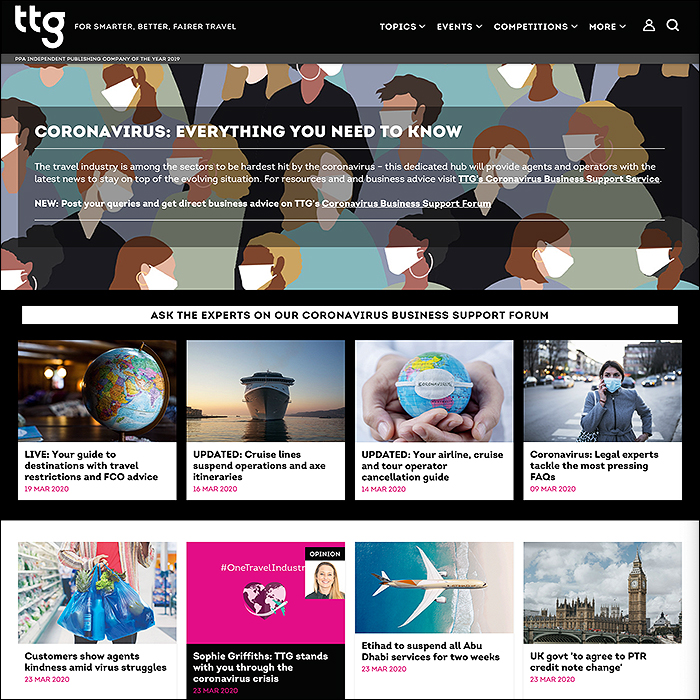 At Affino we've long advocated the use of Topic Hubs and Industry / Sector Collaboration Spaces to better serve your audience - and to which ends our platform is honed to deliver those sorts of elements with ease.
If you're connected to the Travel Industry in any way, for sure you will have made use of the essential updates delivered by TTG's sharp-minded and ever-present team - who are typically first with that sort of news, or at least the most authoritative in ...