The above video is the culmination of the best part of 6 months worth of work. These 90 seconds of abstract animation are tasked with metaphorically illustrating Affino's key proposition, how we work, and how our customers benefit. The vocabulary used also ties it into the Affino Onboard Campaign to a degree, although the individual treatments are quite distinct. The video is best viewed on the dedicated Affino Discovery Video page.
The key purpose of this blog post is to simply ...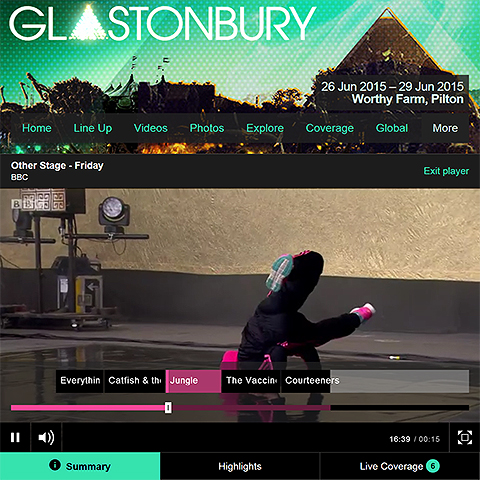 This was far from a vintage year for Glastonbury - none of the headline sets were really up to previous memorable performances. There was little musical or stage show innovation here, and nothing too much to write home about. Florence and the Machine on the first night was just like every other performance we have seen of theirs, Kanye was too minimalist, a little disjointed and woefully out of tune on the Bohemian Rhapsody Kanye-Oke, and The Who looked somewhat tired.
Headline sets ...