7-Eleven
All Saints
Amazon
Collect Plus
Collect+
ecommerce
online retail
Returns Handling
Returns Handling Process
social commerce
social marketplace
Wiggle
Those who read my blog will know that I often complain about how compared to all other services offered via online retail, the actual process of returning a faulty or unwanted item has usually been well below par. Even Amazon falls foul of this - where all its other service offerings / customer support services are excellent, their returns handling process is really very poor in comparison.

All Saints was the first company I experienced which handled returns properly, but now there is a service ...
7 Eleven
7-Eleven
Amazon
amazon.com
delivery
Delivery Depot
Delivery Service
ecommerce
Missed Deliveries
online retail
Package Collection
Package Pickup Lockers
Parcel Collection
Parcel Delivery
Shipping
social commerce
social marketplace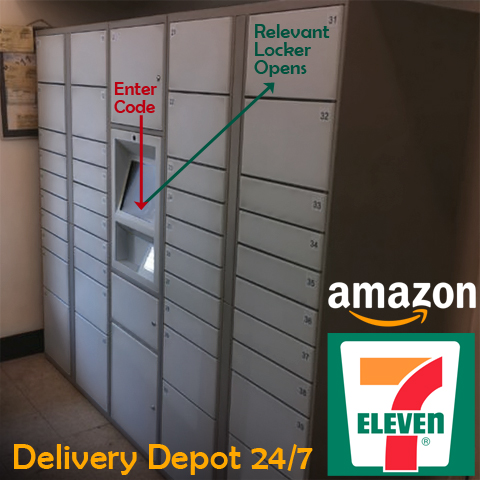 As reported by various online Tech journals and blogs, Amazon has announced that it is teaming up with 7-Eleven to give its customers 24/7 access to parcel collection. One of the biggest issues with online retail is ensuring that there is someone home to receive the package at the time of delivery. The cost of pin-point delivery, where you choose the exact time-slot is cost-prohibitive for most. Some people work very long hours, and have long commutes on top of their working hours, meaning that...