Affino Unified Digital Business Platform
B2B Retail
Bathroom Fittings and Furtnishings
Bathrooms and Showers Direct
Consumer Retail
ecommerce
Featured
PPC
responsive design
Retail
seo
SSL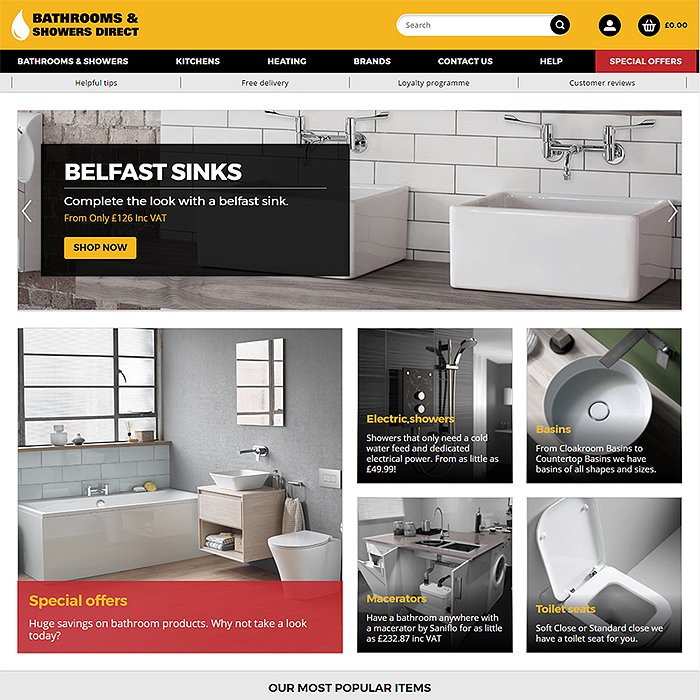 We've been working with Bathrooms and Showers Direct (BASD) for nigh on a decade now and have had to handle a variety of challenges together over the years, in particular the complexities of the integration with Google Base / Google Merchant Centre which is an ongoing project with Google's consistently evolving approach.
BASD is something of a special case in that it targets and serves both the trade, as well as domestic customers through the same ecommerce website, i.e. ...
responsive design
Responsive Framework
Responsive Tables
Tables on Mobile
WYSIWYG Tables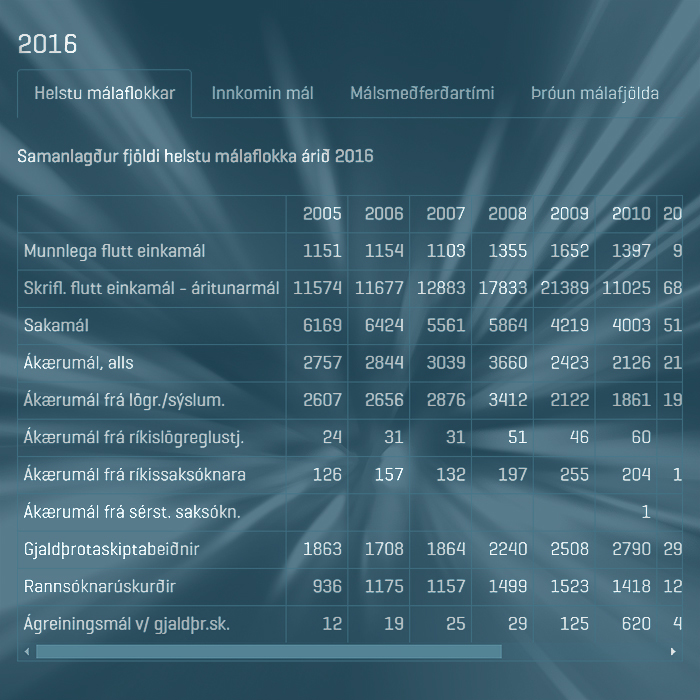 When responsive design frameworks came along, the first thing they did was to dispense with absolute table structures and replace them with relative positional divs. This means that robust tables are slightly more difficult to create and manipulate / style within a responsive framework, than they ever were within tabular HTML.
The standard WYSIWYGs still have table formatting, but the scope of this is significantly diminished / limited - and in fact quite different considerations need ...
mobile apps
Mobile Internet
Mobile Web
responsive design
Responsive Website
Smartphone Usage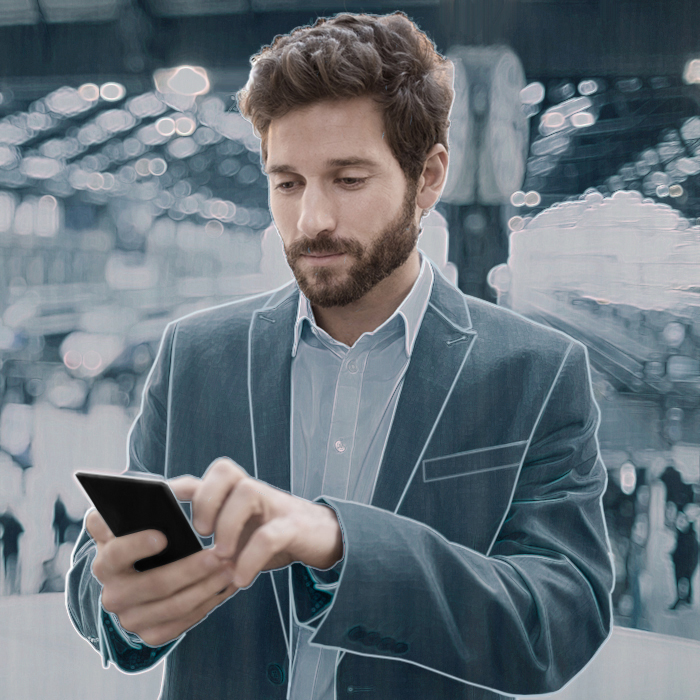 A recent headline on Business Insider states 'Mobile Apps are now bigger than Web' this alludes to the fact that people are more frequently accessing content via mobile smartphones and maintaining their sessions on those devices for longer. It stands to reason really that the only device you are likely to have on your person at all times is the one that is the most used. The figures now wholly quantifiably support the notion that people are spending more time accessing content via ...
Affino
Affino Site Launch
Affino Unified Digital Business Platform
CRM
design centre
ecommerce
Productivity
responsive design
Social CRM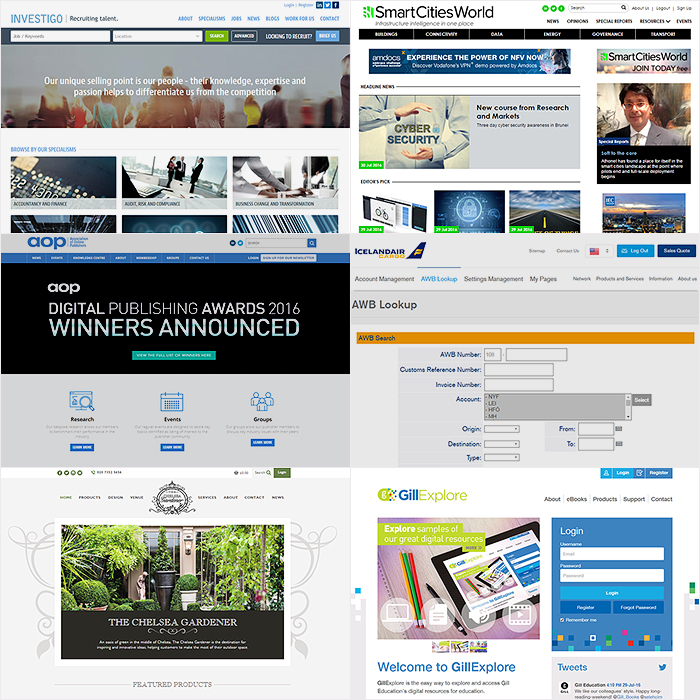 It's been a heavy duty year on the development front, particularly as regards the CRM component of the platform. When the CRM was first introduced several years ago, it was mostly used as an adjunct to existing CRMs and ERPs, but as many Clients have moved away from systems like Salesforce, Affino's CRM has had to take on an ever greater central role. To a point where it will very soon offer the complete Media Company CRM Solution - including print planning and management, order ...
Font Selection
responsive design
Typesetting
Typography
Web Design
Web Fonts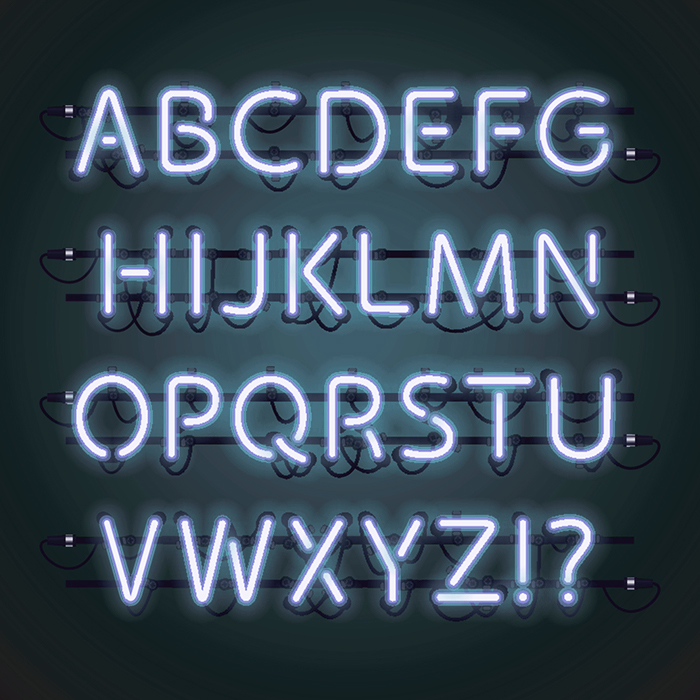 With the limitations that come with Responsive Design, you cannot use design framework accents and precise filigree details quite so much any more, certainly not to the extent of table-based HTML. The flow of responsive design relies on much simpler blocks of always-scaling elements and so font use and typography becomes a critical element for defining identity, personality, tone and differentiation / uniqueness.

Sans vs Serif
All literary types will tell you that the most ...
advertising
Brand Strategy
Direct Marketing
Email
marketing
Marketing Channels
Marketing Strategy
Mobile Web
PPC
publishing
responsive design
seo
website
Website Strategy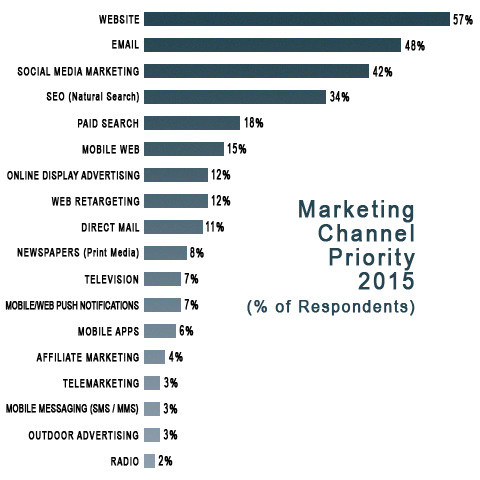 In the Econsultancy / Oracle Marketing Cloud 'Cross-Channel Marketing Report 2015' - where the question posed was 'Which three marketing channels are the biggest priorities for your organisation over the next year? The most mentioned ended up being Website, by a clear margin (57%), then Email (48%) and Social Media (42%), with SEO (34%) and Paid Search (18%) rounding off the top 5.
There's a strange distinction in this survey between first placed 'Website&...
Certificate Signing Request
Encrypted Pages
responsive design
Secure Pages
Secure Sockets Layer
Security Certificate
Site Lockdown
SSL
SSL Encryption
website design
Website Lockdown
Website Security
Website SSL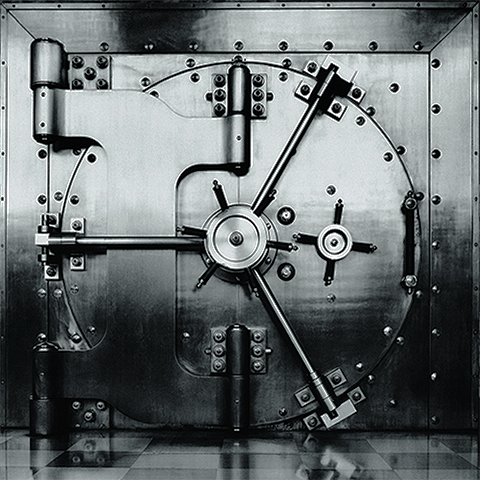 After fielding a number of question this year about site security, alongside general strategic recommendations, Affino has just two areas we want everyone to focus on this year:

#1 - Make Everything HTTPS
It Used to be the case that only Login, Registration, Checkout and User Account Screens were secured with SSL Encryption. The current advice though is to apply SSL to the entirety of your site - every page.
Just as search engines started to give priority to ...
App Store
apps
Freemium Apps
In-App Payment
mobile
Mobile Advertising
Native Apps
publishing
responsive design
smartphone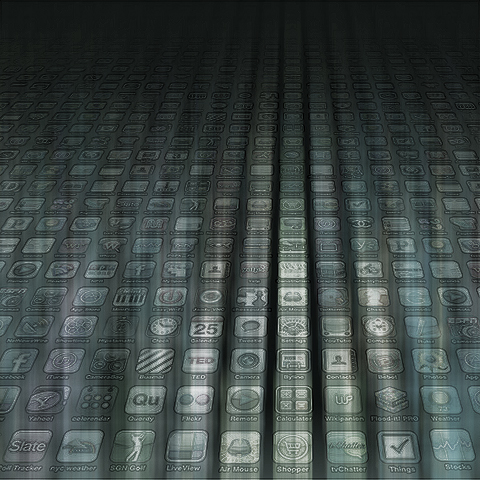 adaptive design
App Store
Google Play
Mobile First Approach
Mobile Platform Design
Mobile Platforms
Native Apps
native design
responsive design
Responsive Design Framework
Responsive Web Design
Web Design
Windows Store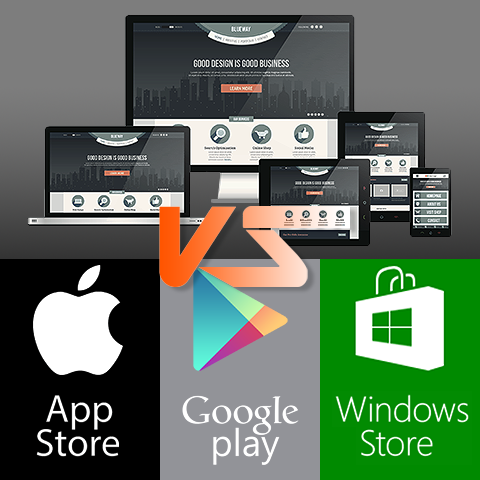 There's been much in the media recently about the relative merits of the Responsive Design approach versus creating platform-specific Apps. Firstly, it goes without saying that a great number of Apps get their input / database feed from a master website of some description. For many companies, the best strategy would be a mix of both of the aforementioned formats. Yet here we will line up the pros and cons of each to help you figure out which overall approach may be strongest for you:
&...
Google Mobile Friendly
Mobile First Strategy
Mobile Friendly Search
Mobile Friendly Search Results
Mobile Optimisation
Mobile Publishing
Mobile Publishing Optimisation
Mobile Web
Mobilegeddon
publishing
responsive design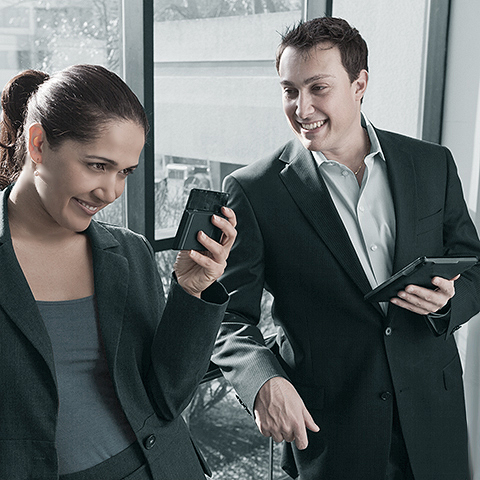 Following on swiftly from Cookie Armageddon, publishers have another recent development to be wary of. Last Tuesday, Google once more modified its search algorithm, this time to give preference to sites which were deemed to be more 'Mobile-Friendly'. The new changes favour mobile-optimised sites, such that they will now appear higher up the search results rankings. By contrast, sites which are not mobile-friendly - will drop down the leaderboard.
Affino has long held to a ...