apple
BBC Sound of 2011
Future of Music
Future of Music Online
GarageBand
music
Music in 2011
Music Industry
Music Retail
Music Trends
MySpace
Online Music
Radiohead
social media
SoundCloud
Spotify
youtube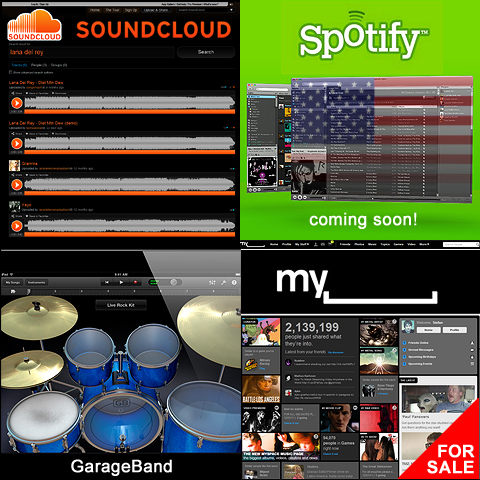 I'm a little (lot) late getting off the mark with this extensive listing this year, I had a backlog of reviews to complete first, also needed to seriously consider my choices for Top 10 albums, took a lot of deliberation to distil the list down to 10, and arrange in correct order of preference; anyway, here goes:


My Top 10 Albums for 2010
...
Amazon
'Amazon
Angry Birds
App Store
apple
Beatport
Commerce'
Comrz
'Digital
eBay
eBooks
ecommerce
'Google
Kindle
Kindle'
Products'
publishing
Radiohead
Rovio
social commerce
social marketplace
social media
youtube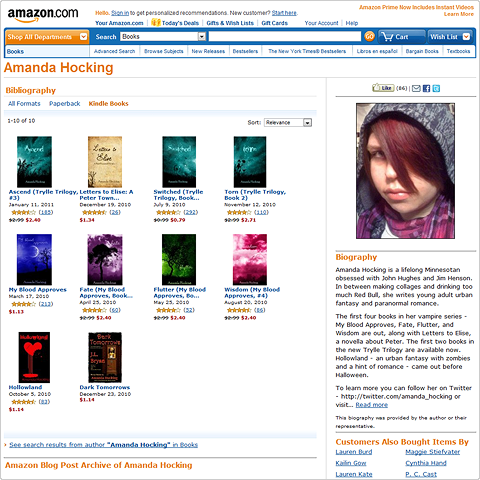 Most are familiar with the various Marketplaces which exist on the web; e.g. Amazon Marketplace, eBay and Google Products - and how individuals are making use of these resources to set up their own personal retail bussinesses, even though many of these are really just extended online garage sales. Away from physical products, there is a growing digital retail industry also.

Several people are making money from posting home-made videos to sites like YouTube; home-recorded studio productions being ...
apple
ecommerce
EMI
HMV
iTunes
Last.fm
Music Distribution
Music Industry
MySpace
Radiohead
social commerce
social marketplace
social media
social networking
Social Promotion
SoundCloud
Spotify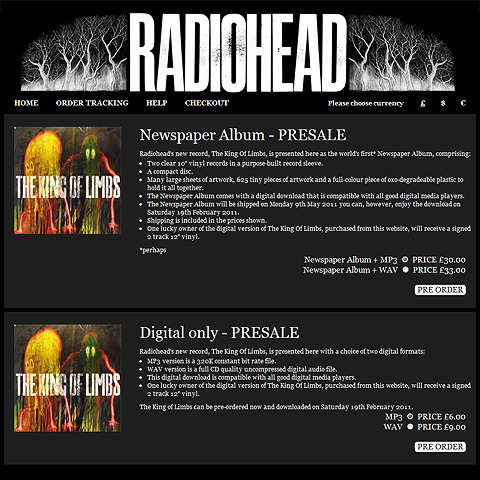 Radiohead announced today that their latest album 'The King of Limbs' is to be available for download this Saturday - 19th February across 5 territories - UK / Ireland, Europe, The Americas, S.E.Asia, and Rest of the World.
There are in fact 4 versions of the album available as you can see from the above screen-capture:
MP3 Download - £6 / $9
WAV Download - £9 / $14
Newspaper Artwork Physical Album + MP3 Download - £30 / $48
Newspaper Artwork Physical
...