Internet Music Player
Last.fm
Music Discoverability
Music Player
Music Recommendations
Music Site
MySpace
social media
social networking
Social Promotion
SoundCloud
Spotify
Tomhawk
Tumblr
youtube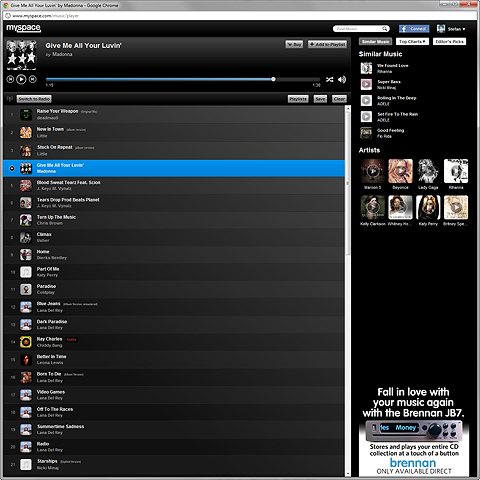 It seems MySpace is still very much in catch-up mode, as its latest offering does not really offer up anything close to the scene-changer that MySpace so desperately needs. I remember the older MySpace Player quite fondly - with its animated EQ bars and customisable colours; since then we have seen Spotify, Soundcloud, Tomahawk, Last.fm and even YouTube stealing a march on MySpace's former lead in the online music promo sector.

As a Music Player, it probably owes most to Spotify - in terms...
4Shared
Ampache
Dilandau
Ex.fm
Grooveshark
iTunes
Jamendo
Last.fm
Media Player
Music Aggregator
Music Discoverability
MySpace
Official.fm
Online Music Aggregator
Online Music Search
social media
Social Media Player
SoundCloud
Spotify
Tomahawk
youtube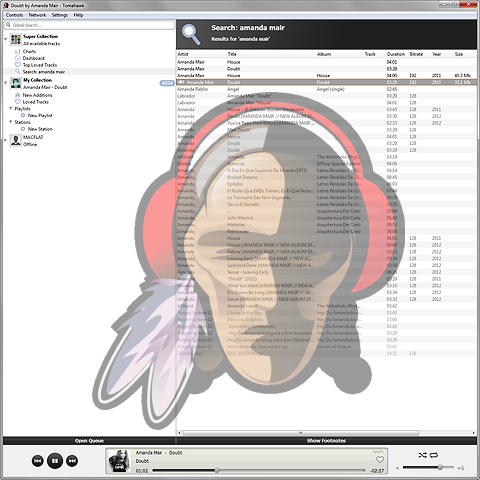 I've been playing around with the Tomahawk Social Media Player desktop app for about a week now - since brother Markus introduced me to it - it exists in both PC and Mac flavours, with the latter being slightly more seamless an experience at the moment. This is definitely NOT a replacement for Spotify, more of a useful addition to it - as the largest library of quality music media comes from Spotify itself (requires Premium account).

Out of the box, Tomahawk does not do much more than play...