Arm Ltd
Commercial Partnership of the Year Award
Institution of Mechanical Engineering
PPA
PPA Independent Publisher Awards
PPA Independent Publisher Conference & Awards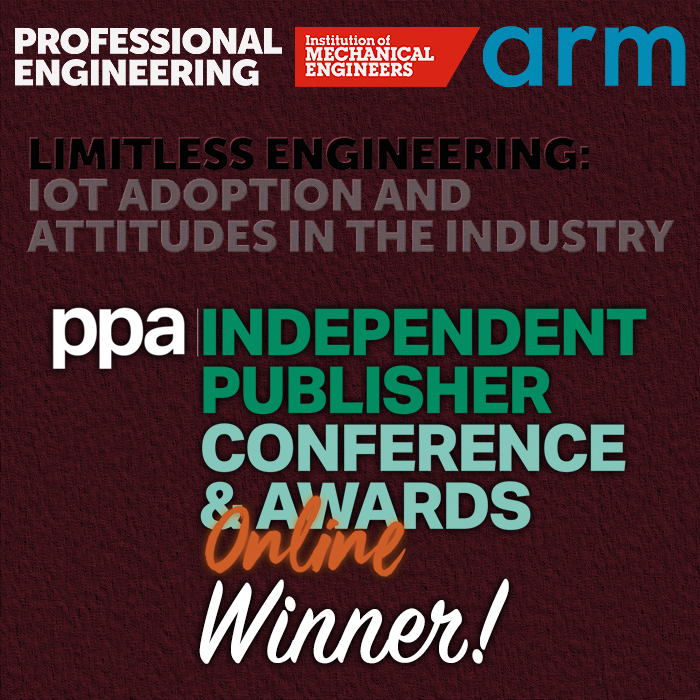 It was our pleasure, actually rather CEO Markus's pleasure to present the IoME and Arm with the Award for Commercial Partnership of the Year. This was for their collaboration on the Limitless Engineering Webinars, including more specifically - IOT Adoption and Attitudes in the Industry.
The Judging Panel stated :
"Their strategy was clear and concise, which resulted in a well-executed partnership that was well received by the audience, enhancing both parties' ...
Commercial Partnership of the Year Award
PPA
PPA Independent Publisher Conference & Awards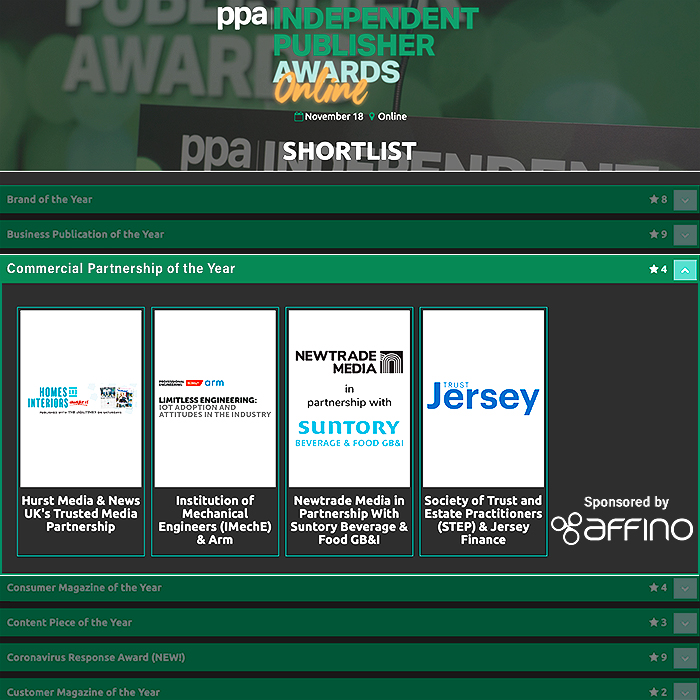 Once more Affino is proud to support the Publishing Industry in these challenging times - through our continued endorsement of the Professional Publishing Association. We delight in bringing new and interesting talents to the fore and celebrating the very best in publishing innovation.
We are again sponsoring the PPA Independent Publishing Awards Commercial Partnership , as it very aptly ties into our own collaborative way of conducting business in partnership with our clients.
...
2020 PPA Awards Winner
Commercial Partnership of the Year Award
Coronavirus
Covid-19
Immediate Media
PPA
PPA 40
PPA Awards
TTG
Virtual Event
Virtual PPA Awards
Winalot
Zenith Media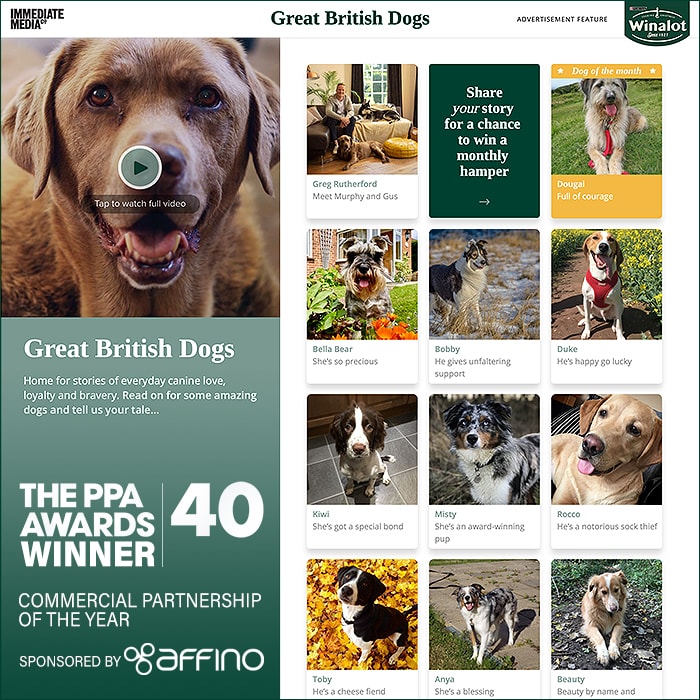 Affino was incredibly proud to have participated in this year's 40th Anniversary PPA Awards. Held virtually for the very first time because of the Coronavirus pandemic. So instead of the usual venue of the Ballroom at the Grosvenor House Hotel on Park Lane - this was a more casual affair attended via screens!
Any concerns about the running of the event were dispelled as soon as the Awards broadcast started rolling, and while there were some roving eyes and obvious instances of ...