5 to 100 Ways Affino Improves your Business
13 April 2016
5:52 PM

Stefan Karlsson
Affino
Affino Platform
Affino Single-source Media Business Platform
Affino Solution
Affino Unified Digital Business Platform
Complete Digital Business Solution
Complete Digital Front-end
Resource
Sales & Marketing Automation
Single-Source Solution
Unified Business Platform
Unified Digital Busness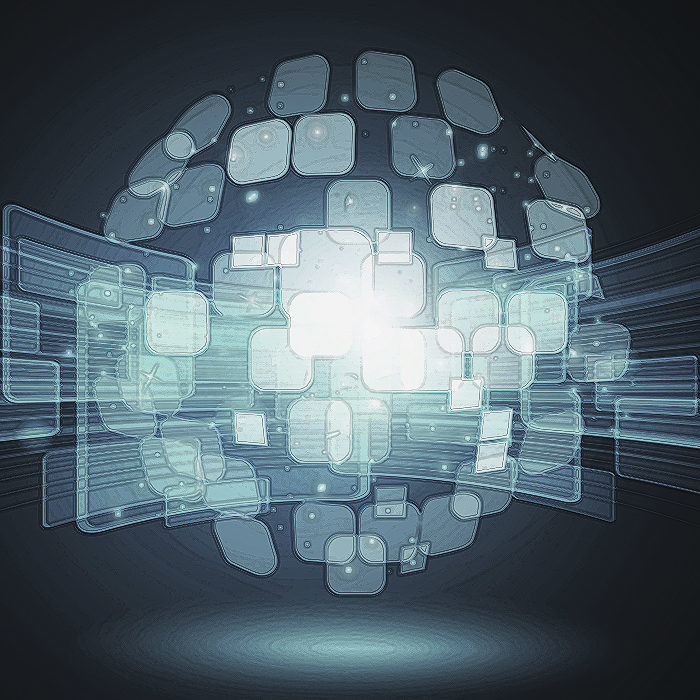 For business owners taking on the digital domain - there are thousands of different systems catering to their needs. Most of these systems have been developed to take on one or two areas of a business's operation - CMS, CRM, DAM, Ecommerce, Marketing Solution / Sales and Marketing Automation, Analytics etc. etc. The default position for most companies today is creating a patchwork of integrations between a variety of solutions in order to meet the full spectrum of requirements needed by that business / sector.
Affino has always approached this from a different angle, forever looking to build the ultimate and optimal digital business solution - a complete digital-front-end which could channel all of the key areas of a company's business. All the different technologies mentioned in the previous paragraph Affino combines together to form a Unified Digital Business Platform. A Single-sourced solution for single customer views and seamless customer journeys of singular engagement and experience.
In combining all the technologies in a single core system - Affino can serve the customer quicker, more completely and more adaptively. While at the same time tracking and logging all key customer activities through a single database. Affino's solution gives unprecedented access to raw customer data as well as the maximum potential for what you can do with it.
Affino's benefits are manifested in the following five key areas:

More Revenue Streams
Affino has more than 30 different commercial engines and elements - components which can be monetised for added revenue generation. Pretty much every part of Affino can be secured granularly - both in terms of content and function - such that users can be made to pay for access to each - as and how you wish to configure your business and based on whatever business model you wish to deploy. The below Commercial Engines + Elements listing describes the 30 key revenue streams contained within Affino.
Better Control
Having a self-contained system which covers so many operational areas - gives you overview and insight into every key are of your operation which means you are more in control of your business. The Affino model is far more independent and much less reliant on 3rd party integrations, meaning that you don't have to expend vast sums in maintaining the integrity of your integrations and trying to sync with continual 3rd party system updates. As Affino is single-sourced, everything is contained within the same database which makes for much cleaner data and almost no need for de-duping user records or sanitising contact lists.

Deeper Intelligence
As Affino is not reliant on 3rd party technologies for its analytics and intelligence it can fully track customers in real-time right into the depths of your digital business / site and across ever contact / touch-point. Affino's live dashboard gives you instant updates on what is happening with your business - allowing you to rapidly react to and shape your engagement and experience as your marketplace evolves.

Increased Automation
Affino does not just contain Sales and Marketing Automation, but it automates most parts of the system's functions - via the Automated Customer Ladder - a dynamic system of automated customer incentives, rewards and alerts / notifications. The below Affino Automations listing displays 50+ Customer Ladder conversion events which can be daisy-chained together into incredibly dynamic and powerful automated workflows which incentivise, recognise and reward customers and motivate them to take the next steps - from Suspect to Prospect, then Customer to Regular and on to supreme status as Brand Advocate.

Overcomes Ad-Blocking
One of the biggest threats to commercial websites is the increasing uptake of ad blocking and privacy tools - at around 20-30% for UK and USA currently but reaching as much as 40-50% in Germany and Poland. Moreover ad blockers screen out a whole lot more than just ads. If you have a typical deployment of a website - utilising typical 3rd party integrations, all of these may be compromised - including
Login, Registration, Checkout, Social Functions, Analysis and more. Affino single sources everything from the same system and from the same domain - making for a more robust and quicker page-serving experience. Affino ads are served up just like any other Affino content and to the ad blockers they don't obviously look like ads at all and so remain firmly in place - along with everything else served up through Affino.

20 Core Affino Elements
(Alphabetical)
Automated Customer Ladder
Analysis and Live Dashboard
Benchmarking
CMS
Complete Digital Front-End - Seamless Unified Solution
Community, Networking and Social Interaction (Collaboration etc.)
Digital Asset Management
Ecommerce, Digital Retail & Social Commerce
Events, Exhibitions and Awards
Membership, Member Profiles & Subscriptions
Message Campaigns and Newsletters
Social CRM with Single Point of Contact
Pay-Wall & Metered Content
Personalisation
Recommendations
Recruitment
Responsive Design Centre
Sales and Marketing Automation
Taxonomy, Topics and Keywords
Workflows
Commercial Engines + Elements (Revenue Streams)
(Alphabetical)
Advertising - Banners and Native (Sponsored Articles)
Bundles - hybrid grouped purchases including physical and digital goods
Classifieds
Collaboration
Competitions
Content Metering & Pay-Wall
Credits / Vouchers - Monetary Credits and Loyalty Points
Directories
Donations
Downloads - Documents / PDFs, MP3s, Pictures and Videos
Ebay Integration
Ecommerce / Retail - Sell and Deliver any kind of product
Events, Courses and Seminars
Fundraising
Google Merchant Integration
Membership
Messaging
Networking
Newsletters
On-Demand Media
Participation / Contribution
Promotions
Recommendations
Recruitment
Service Credits
Social Sharing and Invites
Sponsorship - Channel / Category / Topic / Article
Subscriptions
Syndication - Atom and RSS
Tests / Quizzes
Uploads
Affino Automations (Customer Ladder Conversion Events / Triggers)
(Alphabetical)
Cancelled Purchase
Change Password
Commenting
Contact Note
Content Subscription Update
Content Subscriptions
Demographic Profile Submission/Update
Downloads (Channel)
Downloads (Media)
Downloads (Zone)
Ecard
External Media Viewed
Facebook / Twitter Connection Added
Facebook Expiry
Failed Access Attempt
Form Entry
Forum Answer
Forum Post
Friend Bought from invite
Friend Invite
Friend Registered from Invite
Guest Visits
Item added to Basket
Item added to a Wishlist
Joining a Group
Load More
Logging In
Mailing List Signup
Mailing List Unsubscribe
Manual Assign
Media Added to a Channel
Message Campaign Read
Message Campaign Sent To
Metering Gate
My Messages Despatches
Opportunity Opened
Opportunity Won
Pledge
Purchase
Registration
Share
Site Search
Specific Channel Viewed
Specific Media Viewed
Specific Section Viewed
Specific Standard Item Viewed
Standard Content Added to a Channel
Status Update
Taking a Test
Total Content Views
Total Followers
Total Points
Updating Profile
Zone Views