Affino Help
Affino Services
Affino Support
Customer Satisfaction
Help Guides
Support FAQs
Support Services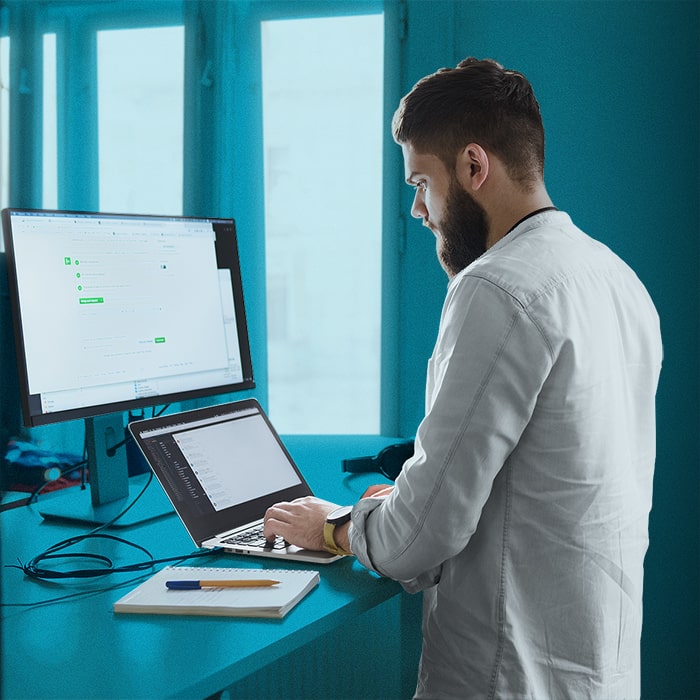 This past year has seen a host of significant improvements in Affino's Advisory and Support services. At the the core of the new excellence in service delivery is a whole range of investments we have made in building up a dedicated in-house support team, upgrading all our existing help guides and creating dozens more, introducing FAQs and design video guides and evolving all our training courses and advisory services significantly.
Growing Customer Service Team
As a leading ...
Affino Help
Affino Help Guides
Affino Help Guides Forum
Affino Support
Affino Unified Digital Business Platform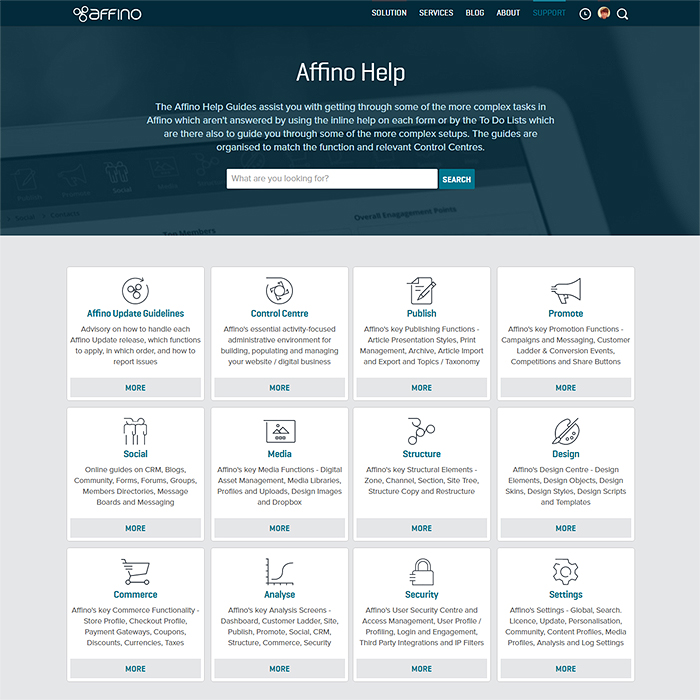 Affino Help has been wholly re-envisioned and redesigned in responsive format. The help guides have been re-written from scratch and formatted in a different way to make best use of the new layout options.
There are 3 key new screens:
We are still in the process of building up the full library of resources, and to which ends we have also implemented a new Forum:
This operates fully by the democratic ...