New Affino Support and Help Pages are Live
10 August 2016
3:21 PM

Stefan Karlsson
Affino Help
Affino Help Guides
Affino Help Guides Forum
Affino Support
Affino Unified Digital Business Platform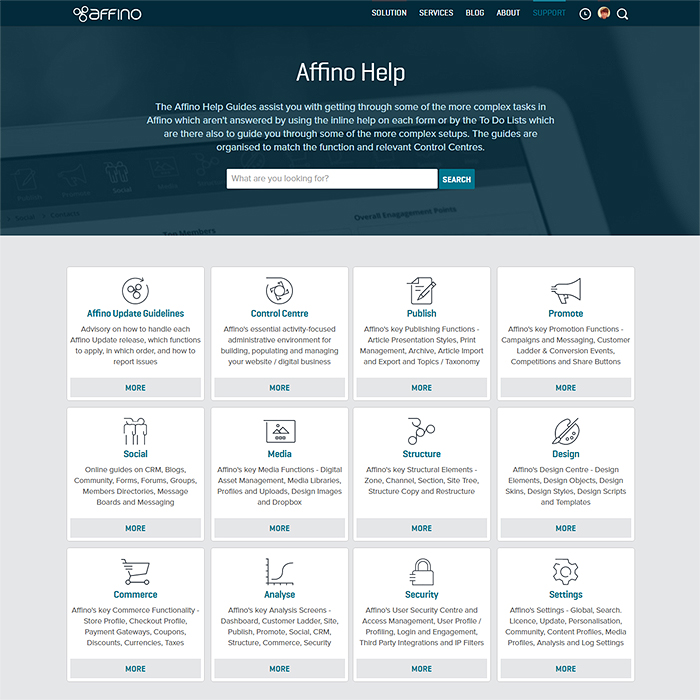 Affino Help has been wholly re-envisioned and redesigned in responsive format. The help guides have been re-written from scratch and formatted in a different way to make best use of the new layout options.
There are 3 key new screens:
We are still in the process of building up the full library of resources, and to which ends we have also implemented a new Forum:
This operates fully by the democratic process - someone posts a request, and fellow users then support and upvote the request, whereby when it reaches a handful of backers / sponsors, said guide will be prioritised and relatively swiftly added to the resources.
Essential Guides already in place include: