You are here:
Home
|
Blogs
|
Stefan's Naturally Aspirated Blog





30 Apr 2014 12:18 PM

Popular

Comments

Profile
Tags:
analysis
,
community
,
events
,
publishing
,
social marketplace
,
social commerce
,
Affino
,
research
,
Member Services
,
education
,
networking
,
recruitment
,
Data
,
elearning
,
Personalisation
,
Procurement Leaders
,
PPA
,
Seminars
,
Big Data
,
Collaboration
,
Webinars
,
Industry Directory
,
Industry Benchmarking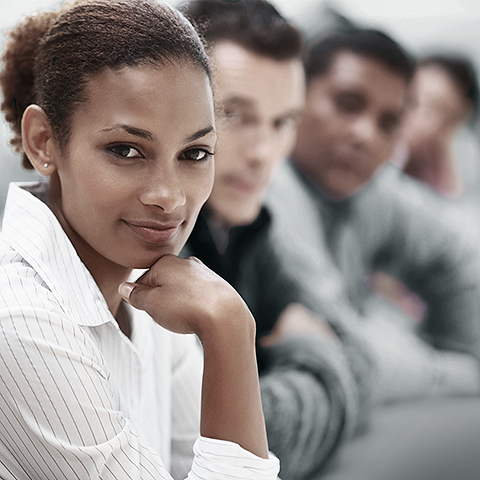 The demise of traditional publishing media is well documented, and barely a month goes by without another title disappearing from the news-stand. The move to digital is now quite a few generations old, and it's quite evident that for most publishers, simple subscription and advertising alone do not generate sufficient revenues online.
Publishers have to look for other sources of revenue, and the more successful ones are more and more reliant on value-added member services. Much of this involves increased granularity in personalisation, and the ability to offer up additional content and services at a very highly targeted level. The very best sites can now offer unique customer journeys on a per-user basis, where each member's individual needs are fully catered for in a single seamless experience.
Most Publishers need to be thinking a lot smarter, and on more holistic terms - as to what sort of experience they can provide to their membership / readership. The following list details the key services / potential sources of revenue available:
Collaboration
Community
Education / Elearning
Events
Industry Analysis / Intelligence / Trends
Industry Benchmarking Data
Industry / Supplier Directories
Marketplace
Networking
Personalised Content / News Alerts
Recruitment
Research
Seminars / Webinars
A great example of a Publisher which is already pursuing such an agenda is triple PPA award winner Procurement Leaders. The ever-evolving Procurement Leaders website is the new industry standard in 360° personalised member services - already providing all of the above and continuously striving to improve its offerings.

Much of Procurement Leaders' success is to do with their great vision of what is possible, but also the empowering nature of the Affino Social Commerce Solution which enables and powers their ambitions.

...

2 comments
|
permalink
|
email this
|

|





29 Jan 2013 2:16 PM

Popular

Comments

Profile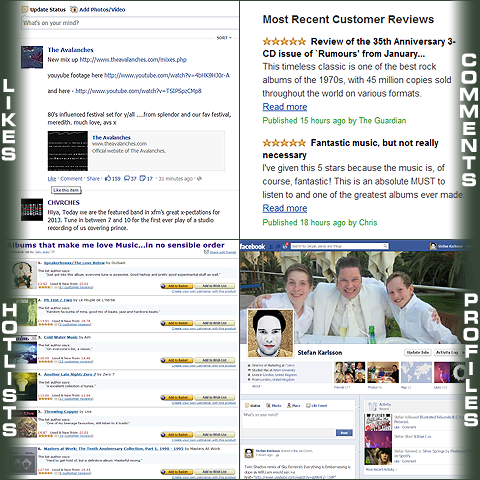 In my definition, the essence of Retail Social Commerce is not just the ability for customers to interact with ecommerce catalogue items and convey their likes and recommendations - it is the ability for other customers to correlate those recommendations with their own personal preferences.

The above illustration touches on the 4 key areas in my opinion, and I will reference examples of each here below:

LIKES - largely popularised by Facebook, these are now pretty much ubiquitous on most sites - you simply tick an option or click on a 'thumbs up' icon to indicate you like something - Facebook then cleverly references all these likes on the User's Timeline. This is the simplest form of recommendation.

HOTLISTS - Amazon popularised these with their ListMania Lists, but there are lots of different examples of this - for instance the various DJ charts on juno.co.uk. In some ways these are really just more structured listings of 'liked' items, but their impact is far stronger as when you see several examples of something you like in a list, you are more likely to check out the other entries. In various types of retail, Lists and Featured Charts are key to the selling process.

COMMENTS - The postive ones of these are a stronger form of 'likes' - in that a positive comment not only indicates a liking for something, but offers up additional collateral / reasons to buy. 'Likes' may have a nominal value of recommendation while the impact of positive comments / reviews is far stronger. I particularly like how Amazon lists the comments on the same page - I find comments hidden behind a tab are less impactful - far better to have a summary list of a couple with a more link than hiding all of them behind a one click selection.

PROFILES - Profiles are really useful as the final convincer for a recommendation, and this is one of the few areas where Amazon needs a lot of improvement. Being able to go to a user's profile - something like the Facebook Timeline - and get a real context for a person's likes and recommendations is key to the impact of those recommendations. We humans are always looking for like-minded souls, and really only pay heed to those we think are on the same wavelength as ourselves. In viewing a User's profile - with a full outline of

...

Add Comments
|
permalink
|
email this
|

|





23 Mar 2012 1:36 PM

Popular

Comments

Profile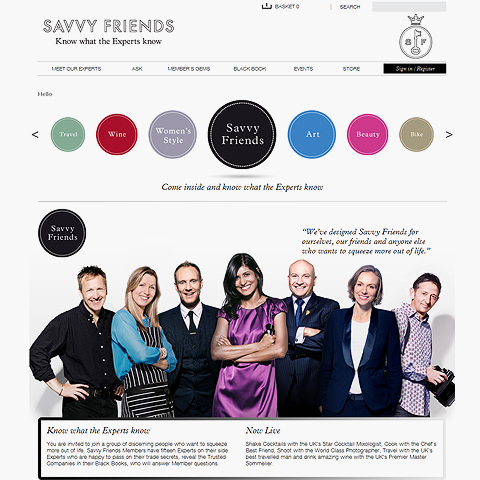 After months of planning, preparation, design, implementation and population, the Savvy Friends experience is finally ready for the world. It's been a largely enjoyable journey (great people involved), with constantly evolving procedural challenges, requirements for new channels of revenue and new business models.

What is actually launched now is in effect Phase 3 of the site - 3 generations of design templates and functional improvements have led to the current version running on the latest Affino release. All of this should give the site plenty of scope for flexibility and onward development and evolution.

It's amazing how much can be achieved with small teams - the Core of Savvy Friends - Simon, Warren, Yamit, David, James and Charlotte have put together all the design, content, media and refined detail touches. All of Comrz was involved too, but we're still just talking about a dozen or so individuals all together.

The attention to detail on the site is at a level we at Comrz have never before experienced - from the choice of the uniquely stylised fonts - Neue Helvetica and Plantin - down to the placement of the tiniest element - spacing, dimensions, proportions, use of integral social media - and a very refined approach to social interaction - everything has been carefully considered and layed out in optimal fashion.

The fine attention to detail is reflected in the exquisite photography, videos and products featured on the site. Markus and I attended the inaugural Savvy Friends Event last night - Wine Tasting at Master Sommelier Ronan Sayburn's Bistro du Vin on Dean Street, Soho. Our group of around 30 Savvy Friends founding members had the Salon / Library annex to ourselves, to enjoy Ronan's discourse on the first Savvy Wine Monthly Selection - and of course sampling thereof.

Ronan is the perfect ambassador for wine and for Savvy Friends - he conducted the wine tasting with affable charm and passion - keeping proceedings clear and unpretentious - yet peppered with thoughtful background vignettes. There were 3 wines as part of the formal tasting - all excellent, and of course available via the Savvy Friends Wine Store. Some were particularly enamoured with the Vouvray Les Argiles, which was excellent, but my personal favourite was the Côtes du Rhône, Clos du Caillou. All the wines were quite superb, and I also

...

4 comments
|
permalink
|
email this
|

|





30 Sep 2011 11:29 AM

Popular

Comments

Profile
Those who read my blog will know that I often complain about how compared to all other services offered via online retail, the actual process of returning a faulty or unwanted item has usually been well below par. Even Amazon falls foul of this - where all its other service offerings / customer support services are excellent, their returns handling process is really very poor in comparison.

All Saints was the first company I experienced which handled returns properly, but now there is a service company which offers this kind of incredible service to all UK-based online retailers. I was first made aware of Collect Plus's existence by one of my favourite outward bounds activity equipment retailers - Wiggle - from whom I get a lot of my Nordic Walking kit. In the most recent shipment there was an A4 sheet of paper with detachable label - addressed back to Wiggle c/o Collect Plus returns.

The paper explains that you should detach the sticky label and apply to the package of goods you wish to return - making sure you remove / cover your own delivery address. You then go online on the Collect Plus Website and look up your postcode to find your nearest Collect Plus representative / outpost / collection point.

Collect Plus has an extended network (4,000+ locations) of mostly corner shops, newsagents and petrol stations. You take your package to one of these, and are given a tracking code when you hand over the parcel - for your own reference and further correspondence. The package is then picked up by one of the numerous vans belonging to the Yodel delivery network - which then returns the package back to the original retailer. Yodel handles 200+ million parcels a year. The retailer obviously pays a cost per package - which needs to be factored into the overall overheads of the retailer.

This system is not too different to the one I mentioned in my blog about Amazon using 7-Eleven to offer a similar delivery service - no mention of returns collection yet, though I'm sure Amazon's 7-Eleven system could be used for that too.

As a consumer, 'Returns' is one of the key reasons why many shoppers prefer to shop at a High Street store. However, with the easy accessibily of the Collect Plus system (extended hours, local collection points), it looks like online retailers now have a perfect solution for this too. Well done everyone concerned! The

...

4 comments
|
permalink
|
email this
|

|





07 Sep 2011 4:07 PM

Popular

Comments

Profile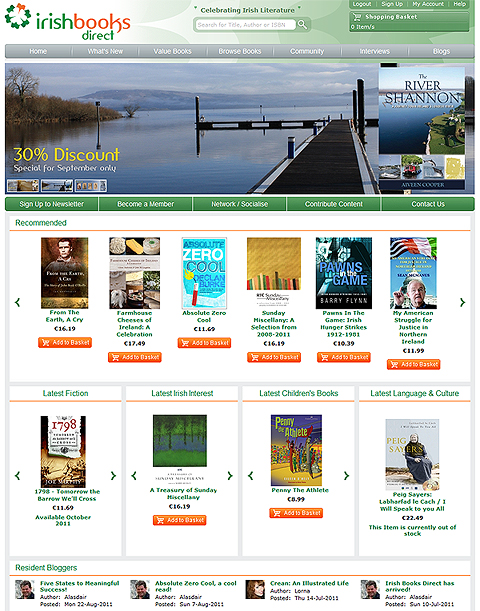 The new Irish Books Direct website, is the epitome of a modern family business; it's also a great example of proper Social Commerce. Affino and Comrz have always been great enablers, but nothing is achieved without a sound business vision and the right people behind it.

Alasdair Verschoyle has long been involved in book retail and distribution, and always had the goal of one day creating a community-centric book store focused on his Irish roots, and underlined by a passion for championing and sharing Irish Literature, Authors and Culture.

The idea was to hand-pick a broad spectrum of quality Irish books, published both locally and abroad, which would appeal to Irish Nationals at home, as well as ex-pat Irish and their descendants around the world. The key point of difference is not just in this particular selection of books, but in the use of Affino's numerous community tools to create a proper global sharing community for everyone interested in Irish Culture.

The site contains video interviews with authors, and frequent blogs and special features - offering extended background information on key titles, their authors, their motivations, inspirations and reference points - all in all giving the site visitor a fully immersive experience of Irish Literature.

Alasdair is the visionary partriarch, and Lorna Lawless and Jenny Coughlan take care of the day-to-day management of the site. This is typical of Affino sites - just a core of 3 people doing amazing things with the software.

We worked with Alasdair to ensure that he ended up with the best possible logo and positioning statement to underline his vision. We then oversaw the design of the site and some custom template creation, but pretty much all the work was done by the team of 3.

Of course this is just phase 1 really, and we look forward to seeing many more innovations to come.
3 comments
|
permalink
|
email this
|

|





07 Sep 2011 10:29 AM

Popular

Comments

Profile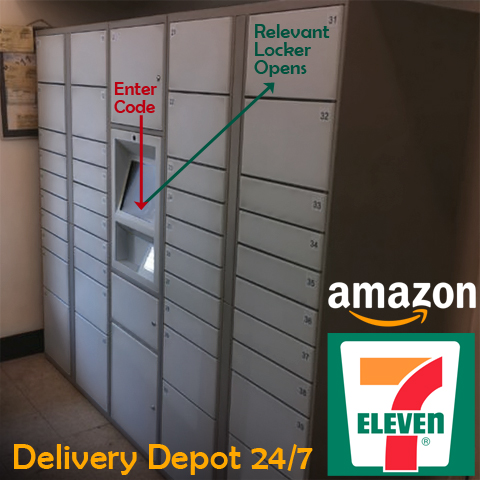 As reported by various online Tech journals and blogs, Amazon has announced that it is teaming up with 7-Eleven to give its customers 24/7 access to parcel collection. One of the biggest issues with online retail is ensuring that there is someone home to receive the package at the time of delivery. The cost of pin-point delivery, where you choose the exact time-slot is cost-prohibitive for most. Some people work very long hours, and have long commutes on top of their working hours, meaning that it is difficut for them to co-ordinate their schedules for sundry package deliveries.

A number of companies have been trying to come up with a solution that works for most eventualities, and all the solutions involve utilising some kind of central, 24-hour access depot. It needs to be manned in some way obviously for security reasons!

It's actually quite ingenious for Amazon and 7-Eleven to team up on this, as neither is stepping on the other's toes, and both stand to benefit from the hook-up. Amazon customers are likely to order more, if they are confident of picking up the package at any time, and 7-Eleven will get knock-on traffic from the additional footfall of the Amazon package collectors.

It's unfortunate we don't have many big bright 7-Elevens in the UK, the nearest equivalent is the 24 hour petrol station or 24 hour supermarket. Most supermarkets though have their own catalogue operation and would see themselves in direct competition with Amazon, and alas - most garages, are not centrally located, and even if so, do not offer 24 hour access inside the shop.

For the USA, this is an inspired solution to a long-standing problem. In the UK however, we could first do with some central London branches of 7-Eleven, and then we would be able take advantage of the 24 hour access. As it currently stands, I cannot think of a single outlet in the UK which would fit the bill - the prerequisite is obviously location within a residential area and extended / 24/7 opening hours.

Hopefully the growth in online retail will inspire more 24 hour businesses, and once we have an organisation with sufficient branches / outlets we too can have automated lockers where you key in your delivery tracking number, and the locker which contains your parcel pops open.

On the face of it, the solution is neat and elegant, it would be interesting though to see the cost/

...

Add Comments
|
permalink
|
email this
|

|





16 Apr 2011 10:28 PM

Popular

Comments

Profile
Tags:
FaceBook
,
internet tv
,
social marketplace
,
social media
,
social networking
,
youtube
,
music
,
Twitter
,
BBC
,
Google TV
,
Social Promotion
,
Live Music
,
Live Concert
,
Live Music Streaming
,
Coachella
,
Coachella Festival
,
Coachella Live
,
Coachella Valley Music and Arts Festival
,
Coachella Music Festival
,
Live Streaming
,
Apple TV
,
Moving Units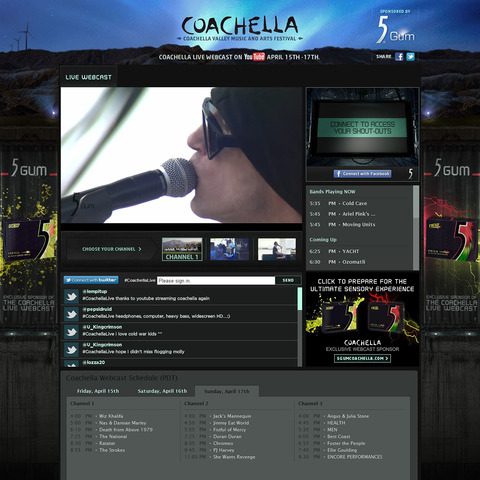 I always thought the BBC were the masters of live music coverage, and in many ways they still are - in terms of all the behind the scenes footage, biographies, interviews, escapades and impromptu live accoustic sets. For this year though, YouTube has done a sterling job in letting non-attendees witness the live spectacle of Coachella , America's Glastonbury of sorts, at least a little brother to Glastonbury in most ways.

I'm not going to split hairs on the lineup, I have watched a number of bands now, and I'm really impressed with the simplicity and elegance of the YouTube Coachella Festival interface, and the cleverness of the Twitter and Facebook connects. For Twitter , YouTube are automatically embedding the "#CoachellaLive' hash tag for superb Twitter trending performance. Via integration with Twitter and Facebook they allow Fans to easily post 'Shout Outs', at the same time promoting the festival and YouTube itself.

The interface has a simple Programme Guide and What's on Now / Coming Up listing - everything you really need for live music coverage. BBC goes a little further with Artist Biographies, Videos and backgrounds - linking into the enormous archives that make up the complete BBC experience. I don't expect YouTube do to this, but it would be nice to have some king of tag-indexed library of officially related videos for each of the featured artists, and a means to access the elements of the live stream individually post gig also.

I can really see YouTube becoming a forerunner in this, and can foresee a two-stream concert ticketing system where a lower priced tariff allows you to experience the concert from the comfort of your home sofa - allowing to to neatly forego the pleasures of stinky chemical toilets, endless queues and the potential of rain and mud.

With the rapid development of Internet Television services - connecting with a variety of home streaming devices - Apple TV , Google TV etc. I see this as a big potential money earner for YouTube . Mainstream cinemas are already on the bandwagon - providing streamed access to live events - operas, pop concerts and sporting events - giving global access, as well as more convenient access in some ways - to a much larger audience. This is certainly an object lesson in how to do things well. The sound and video - were great for the whole of my viewi...

Add Comments
|
permalink
|
email this
|

|





16 Apr 2011 10:10 PM

Popular

Comments

Profile
Tags:
downloads
,
social marketplace
,
social media
,
social networking
,
iPhone
,
iTunes
,
HMV
,
Phonica
,
Social Promotion
,
High Street
,
Music Industry
,
Sister Ray
,
BM Soho
,
Black Market Records
,
Reckless Records
,
Sounds of the Universe
,
Music & Video Exchange
,
Record Store Day
,
Vinyl
,
Record Industry
,
Soho
,
Independent Record Shops
,
Independent Record Stores
,
CD Sales
,
Vinyl Sales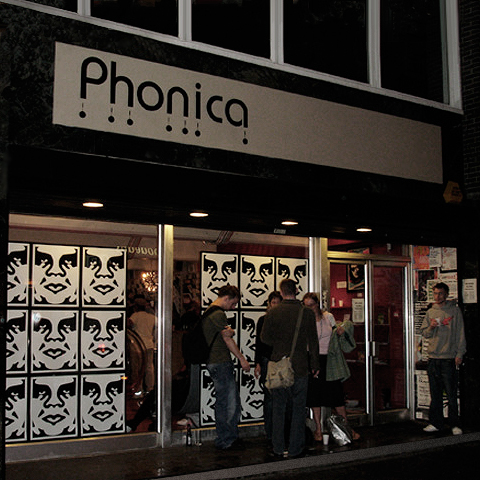 Most will be aware that the traditional high street record store has become an endangered species. Long gone are the days when you had an HMV , Virgin, Our Price, Woolworths and WHSmith on the same high street - all selling vinyl records; nowadays only HMV remains as a proper high street music retailer and even HMV has abandoned nearly all vinyl. Off the high street though is where the real action is / was happening - the independent record stores would be found in a back alley or cul-de-sac shopping precinct. 5 years ago there were 900+ independent record stores in the UK, last year this figure was down to 269. Strangely this year, the independents' numbers are back up a fraction to 281.

The big story is of course the changing patterns of music consumption where currently 99% of single sales are by way of digitial downloads. The figures are a little less extreme for albums, but increasingly these are also being sold digitally; an interesting counter to this is the new Alison Krauss album - 'Paper Airplane' which recently entered the top 5 with 99% non-digital sales, i.e. CD and Vinyl, but increasingly digital is marginalising the traditional formats.

When I pop into town, usually on a Saturday, I often proceed along the Poland Street - Berwick Street route, usually starting at the one remaining 'HMV ' on Oxford Street, working my way down Poland street to my favourite record store 'Phonica ', and then through D'Arblay Street to 'Sister Ray ' on Berwick Street. Occasionally I feel a little more missioneered and include 'BM Soho ', 'Reckless ', 'Sounds of the Universe ' and 'Music & Video Exchange ' also. All the record shops are in a fairly neat circuit, as can be seen on the map below:

HMV - 150 Oxford Street Phonica - 51 Poland Street BM Soho (Black Market) - 25 D'Arblay Street Sister Ray - 34 Berwick Street Reckless Records - 30 Berwick Street Sounds of the Universe - 7 Broadwick Street Music & Video Exhange - 95 Berwick Street

This being 'Record Store Day ' of course I made the extra effort to stop off at every which one; I ended up buying a single sliver of vinyl in Phonica , in case I forgot about it next week, and of course to honour the day, and keep these businesses alive. Although I do buy a lot online, I'm not averse to the occasional crate-digging...

4 comments
|
permalink
|
email this
|

|





13 Apr 2011 2:08 PM

Popular

Comments

Profile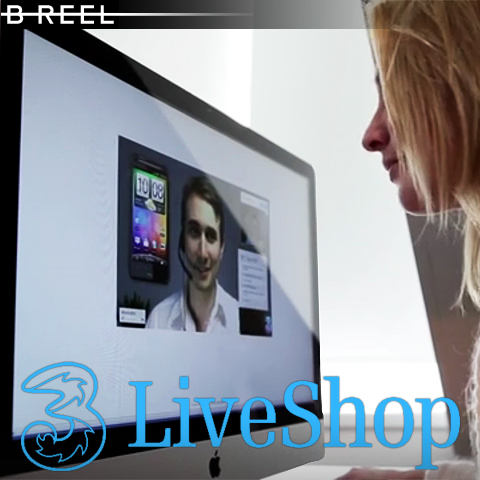 These last few weeks have seen a lot of features about B-Reel's excellent recent interactive touchscreen live sales assistant interface for Sweden's 3 Mobile Phone Store . The new interface - aka '3 LiveShop ' enables a sales assistant to present various options in the style of Tom Cruise in Minority Report. The touch screen interface allows the assistant to sweep and select with multiple touches and drag and drop pictures and text panels onto the interface. On the client side, the customer can then view / click on their screen to select / approve the options presented.

Of course this looks very slick and user-friendly, and contains some amazing technology - beautifully executed, but it adds more to the retail side than the shopping side. In many ways it's a new innovation on a very old fashioned transaction. Back in the earliest days of retail, we had the General Store, where a shop keeper behind the counter did all the running around - making selections on behalf of the customer and presenting them with options. This is really just a hi-tech update of that.

Modern retail has moved much more towards automated vending - think of all the vending machines you get on a typical Tokyo street corner - many of them now with modern touch-screen interfaces. A future-proof system really needs to be highly automated and easily and constantly accessible. The advantgage of the Internet is not only that it can reach customers remotely, but that it can reach them at any time of day or night. Of course 3 could put on shifts which covered 24/7/365 - but there's a very significant cost overhead for this, which would be prohibitive for most retailers.

For my mind, the future of retail is most definitely Automated Social Commerce - where the sales assistant's role is taken up by both the technology, as well as the other members of that retailer's community -i.e. other knowledgeable customers. I can see all kinds of clever lessons being learnt from the '3 LiveShop ' experience, and this technology eventually becoming established in a more domesticated environment - where customers assist each other online by using just such 'Minority Report' gesture-based on-screen communication.

So in short B-Reel / 3 are not wholly the future of online retail, but certainly set down some signficant...

1 comment
|
permalink
|
email this
|

|





11 Mar 2011 11:40 AM

Popular

Comments

Profile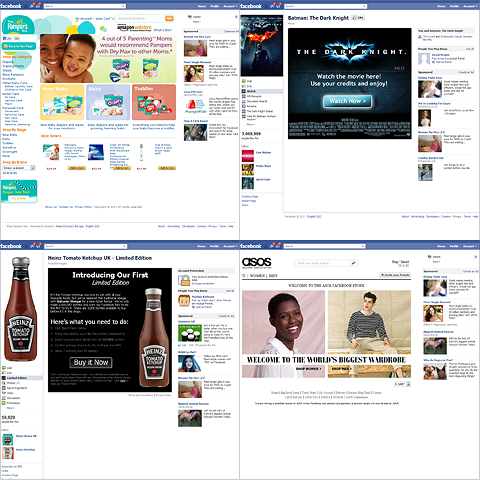 The world's most popular website may likely become the world's most popular marketplace. After some early intriguing experiments, more and more retailers are starting to make use of Facebook as a genuine revenue generating platform.

There is a real mix of how different companies are utilising the Facebook Store API - some, like ASOS are using Facebook as a kind of gateway for a mobile app, others like Amazon - with its Webstore Service - are providing fully integrated online stores such as Procter & Gamble's Pampers Webstore .

We also have examples of more small-scale and specialist endevaours, like Heinz selling a Limited Edition Balsamic Vinegar Tomato Ketchup via a Facebook Store mechanic. Warner Brothers have also recently made use of the Facebook Store API , by enabling movie rentals via Facebook for films like the most recent Batman sequel - The Dark Knight .

Warner Brothers are making use of Facebook Credits , which undoubtedly will come more into play as one of the Internet's leading virtual currencies. You buy Facebook Credits for $0.10 (10 cents) each, and they are typically used to buy gaming additions, power-ups and extras. Ongoingly, this will likely become a sort of PayPal system, although there are distinc advantage in maintaining this in its current 'Credits' format. There are several Facebook games which are aimed at the younger website users; I have already criticised Facebook for not doing enough to stop exploitative charges going though on games like PetVille . Parents should be able to use the Facebook Credits system to limit how much their children spend on games like PetVille - currently it is more a question of how many games makers make use of the Credits system in this way.

There is no question though that Facebook is a rising power in the field of online retail, and an excellent example of proper 'Social Commerce'. As a wrap-around fully dynamic store experience, it cannot yet compete with dedicated sites like Amazon , but it will be interesting to see how this evolves. With a potential customer base of 500 million, there is no doubt that a Facebook Store is an attractive proposition for most retailers. I don't see Facebook ever becoming the main outlet / interface for most retailers, but it certainly provides a great additional route to market.

From the Affino standpoint, we have done most of the integration now necessary for syncing Affino Store Catalogues with a Facebook Store, we're really...

2 comments
|
permalink
|
email this
|

|


| | |
| --- | --- |
| Found: 25 Displaying: 1-10 | |

Subscribe to feed

Subscribe by email
Recent Visitors