30 April 2014 12:18 PM GMT
analysis
community
events
publishing
social marketplace
social commerce
Affino
research
Member Services
education
networking
recruitment
Data
elearning
Personalisation
Procurement Leaders
PPA
Seminars
Big Data
Collaboration
Webinars
Industry Directory
Industry Benchmarking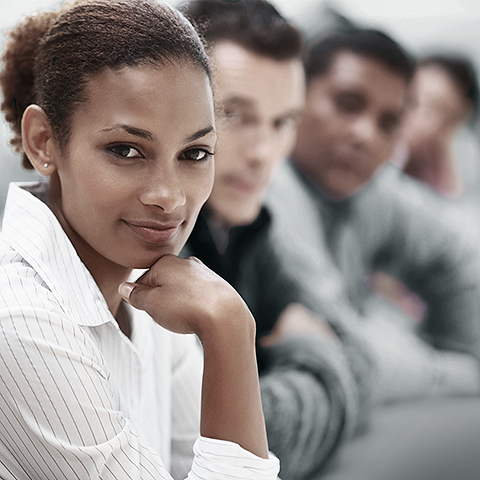 The demise of traditional publishing media is well documented, and barely a month goes by without another title disappearing from the news-stand. The move to digital is now quite a few generations old, and it's quite evident that for most publishers, simple subscription and advertising alone do not generate sufficient revenues online.
Publishers have to look for other sources of revenue, and the more successful ones are more and more reliant on value-added member services. Much
...
29 January 2013 2:16 PM GMT
FaceBook
social marketplace
social commerce
Affino
Amazon
Likes
social recommendations
Affino 7
Comments
ListMania
HotLists
Profiles
User Profiles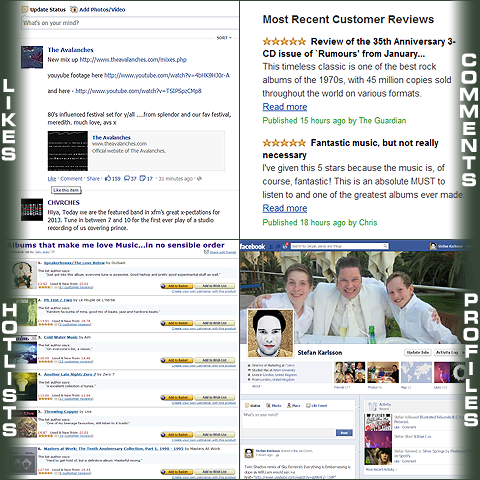 In my definition, the essence of Retail Social Commerce is not just the ability for customers to interact with ecommerce catalogue items and convey their likes and recommendations - it is the ability for other customers to correlate those recommendations with their own personal preferences.
The above illustration touches on the 4 key areas in my opinion, and I will reference examples of each here below:
LIKES - largely popularised by Facebook, these are now pretty much
...
23 March 2012 1:36 PM GMT
social marketplace
social media
social networking
Comrz
Affino
Savvy
Savvy Friends
Savvy Wine
Ronan Sayburn
Bistro du Vin
Savvy Event
Wine Tasting
Wine Store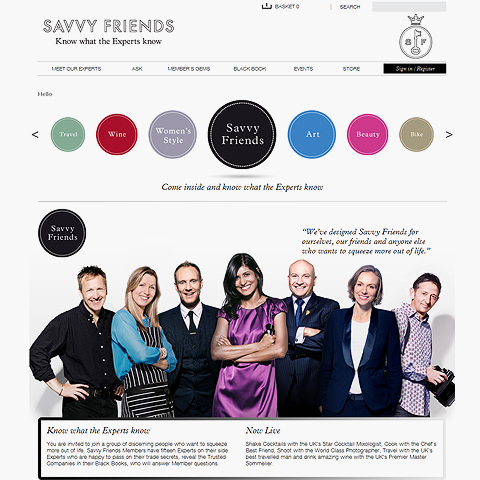 After months of planning, preparation, design, implementation and population, the Savvy Friends experience is finally ready for the world. It's been a largely enjoyable journey (great people involved), with constantly evolving procedural challenges, requirements for new channels of revenue and new business models.

What is actually launched now is in effect Phase 3 of the site - 3 generations of design templates and functional improvements have led to the current version running on the
...
30 September 2011 11:29 AM GMT
online retail
social marketplace
ecommerce
social commerce
Amazon
7-Eleven
Collect+
Collect Plus
Returns Handling
Returns Handling Process
All Saints
Wiggle
Those who read my blog will know that I often complain about how compared to all other services offered via online retail, the actual process of returning a faulty or unwanted item has usually been well below par. Even Amazon falls foul of this - where all its other service offerings / customer support services are excellent, their returns handling process is really very poor in comparison.

All Saints was the first company I experienced which handled returns properly, but now there is a service
...
07 September 2011 4:07 PM GMT
design
eCommunity
social marketplace
social media
social networking
Comrz
ecommerce
social commerce
Affino
Branding
Social Promotion
Brand Identity
Celebrating Irish Literature
Irish Books Direct
Irish Culture
Irish Literature
Irish Books
Book Retail
Books Online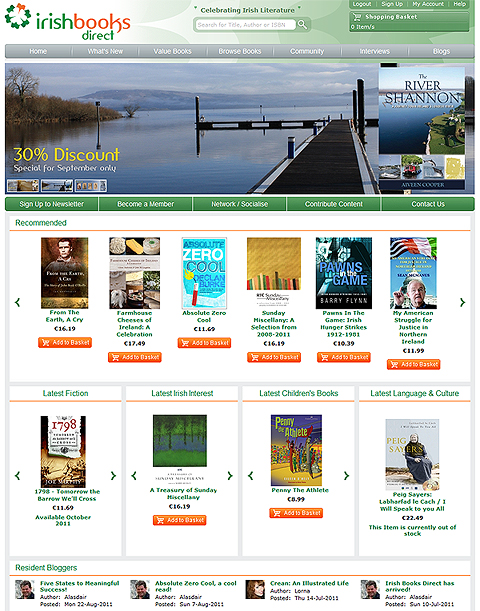 The new Irish Books Direct website, is the epitome of a modern family business; it's also a great example of proper Social Commerce. Affino and Comrz have always been great enablers, but nothing is achieved without a sound business vision and the right people behind it.

Alasdair Verschoyle has long been involved in book retail and distribution, and always had the goal of one day creating a community-centric book store focused on his Irish roots, and underlined by a passion for championing
...
07 September 2011 10:29 AM GMT
delivery
online retail
social marketplace
ecommerce
social commerce
Amazon
amazon.com
Shipping
7 Eleven
Missed Deliveries
Package Collection
Delivery Depot
Parcel Delivery
Delivery Service
Parcel Collection
Package Pickup Lockers
7-Eleven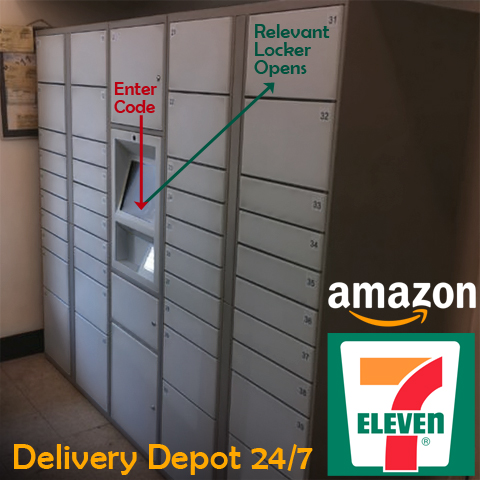 As reported by various online Tech journals and blogs, Amazon has announced that it is teaming up with 7-Eleven to give its customers 24/7 access to parcel collection. One of the biggest issues with online retail is ensuring that there is someone home to receive the package at the time of delivery. The cost of pin-point delivery, where you choose the exact time-slot is cost-prohibitive for most. Some people work very long hours, and have long commutes on top of their working hours, meaning that
...
16 April 2011 10:28 PM GMT
FaceBook
internet tv
social marketplace
social media
social networking
youtube
music
Twitter
BBC
Google TV
Social Promotion
Live Music
Live Concert
Live Music Streaming
Coachella
Coachella Festival
Coachella Live
Coachella Valley Music and Arts Festival
Coachella Music Festival
Live Streaming
Apple TV
Moving Units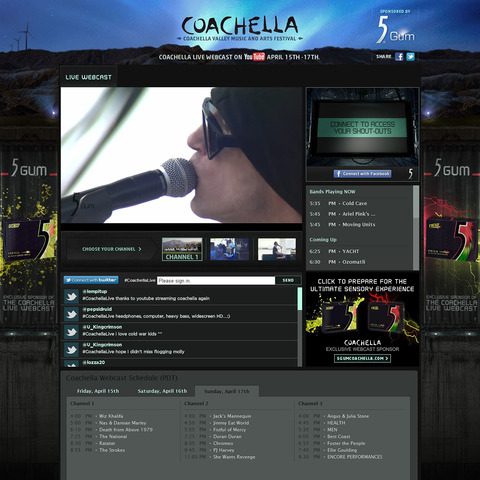 I always thought the BBC were the masters of live music coverage, and in many ways they still are - in terms of all the behind the scenes footage, biographies, interviews, escapades and impromptu live accoustic sets. For this year though, YouTube has done a sterling job in letting non-attendees witness the live spectacle of Coachella, America's Glastonbury of sorts, at least a little brother to Glastonbury in most ways.

I'm not going to split hairs on the lineup, I have watched a
...
16 April 2011 10:10 PM GMT
downloads
social marketplace
social media
social networking
iPhone
iTunes
HMV
Phonica
Social Promotion
High Street
Music Industry
Sister Ray
BM Soho
Black Market Records
Reckless Records
Sounds of the Universe
Music & Video Exchange
Record Store Day
Vinyl
Record Industry
Soho
Independent Record Shops
Independent Record Stores
CD Sales
Vinyl Sales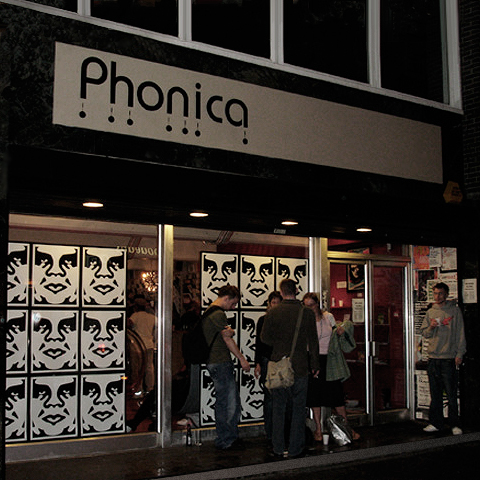 Most will be aware that the traditional high street record store has become an endangered species. Long gone are the days when you had an HMV, Virgin, Our Price, Woolworths and WHSmith on the same high street - all selling vinyl records; nowadays only HMV remains as a proper high street music retailer and even HMV has abandoned nearly all vinyl. Off the high street though is where the real action is / was happening - the independent record stores would be found in a back alley or cul-de-sac
...
13 April 2011 2:08 PM GMT
commerce
online retail
social marketplace
ecommerce
social commerce
3
B-Reel
3 Store
3 LiveShop
Future of Online Retail
Internet Shopping
Online Shopping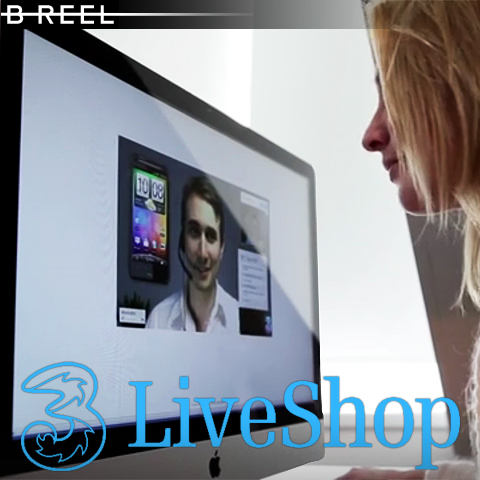 These last few weeks have seen a lot of features about B-Reel's excellent recent interactive touchscreen live sales assistant interface for Sweden's 3 Mobile Phone Store. The new interface - aka '3 LiveShop' enables a sales assistant to present various options in the style of Tom Cruise in Minority Report. The touch screen interface allows the assistant to sweep and select with multiple touches and drag and drop pictures and text panels onto the interface. On the client
...
11 March 2011 11:40 AM GMT
FaceBook
social marketplace
ecommerce
social commerce
Affino
Amazon
PayPal
ASOS
F-Commerce
Facebook Commerce
Warner Brothers
Batman
The Dark Knight
Heinz
Amazon Webstore
Procter & Gamble
Pampers
Facebook Credits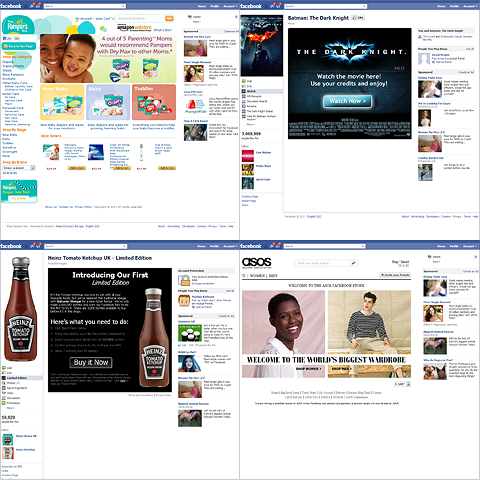 The world's most popular website may likely become the world's most popular marketplace. After some early intriguing experiments, more and more retailers are starting to make use of Facebook as a genuine revenue generating platform.

There is a real mix of how different companies are utilising the Facebook Store API - some, like ASOS are using Facebook as a kind of gateway for a mobile app, others like Amazon - with its Webstore Service - are providing fully integrated online stores
...