Support Record Store Day!
16 April 2011
10:10 PM

Stefan Karlsson
Black Market Records
BM Soho
CD Sales
downloads
High Street
HMV
Independent Record Shops
Independent Record Stores
iPhone
iTunes
Music & Video Exchange
Music Industry
Phonica
Reckless Records
Record Industry
Record Store Day
Sister Ray
social marketplace
social media
social networking
Social Promotion
Soho
Sounds of the Universe
Vinyl
Vinyl Sales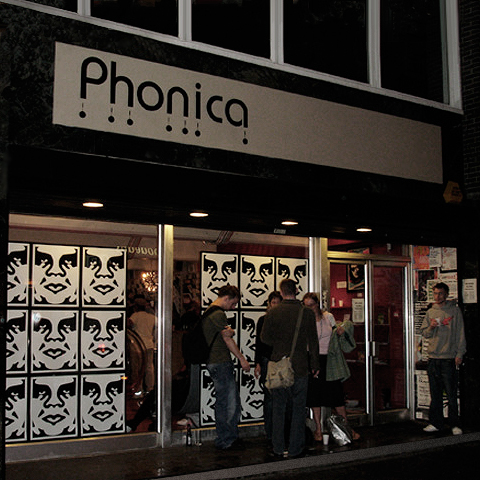 Most will be aware that the traditional high street record store has become an endangered species. Long gone are the days when you had an HMV, Virgin, Our Price, Woolworths and WHSmith on the same high street - all selling vinyl records; nowadays only HMV remains as a proper high street music retailer and even HMV has abandoned nearly all vinyl. Off the high street though is where the real action is / was happening - the independent record stores would be found in a back alley or cul-de-sac shopping precinct. 5 years ago there were 900+ independent record stores in the UK, last year this figure was down to 269. Strangely this year, the independents' numbers are back up a fraction to 281.

The big story is of course the changing patterns of music consumption where currently 99% of single sales are by way of digitial downloads. The figures are a little less extreme for albums, but increasingly these are also being sold digitally; an interesting counter to this is the new Alison Krauss album - 'Paper Airplane' which recently entered the top 5 with 99% non-digital sales, i.e. CD and Vinyl, but increasingly digital is marginalising the traditional formats.

When I pop into town, usually on a Saturday, I often proceed along the Poland Street - Berwick Street route, usually starting at the one remaining 'HMV' on Oxford Street, working my way down Poland street to my favourite record store 'Phonica', and then through D'Arblay Street to 'Sister Ray' on Berwick Street. Occasionally I feel a little more missioneered and include 'BM Soho', 'Reckless', 'Sounds of the Universe' and 'Music & Video Exchange' also. All the record shops are in a fairly neat circuit, as can be seen on the map below:



This being 'Record Store Day' of course I made the extra effort to stop off at every which one; I ended up buying a single sliver of vinyl in Phonica, in case I forgot about it next week, and of course to honour the day, and keep these businesses alive. Although I do buy a lot online, I'm not averse to the occasional crate-digging excursion.

Every 'Record Store Day' there are upwards of a 100 special edition limited releases made by diverse bands and musicians, a lot of this is on 7", which not even I will deign to touch - for me it has to be at least 12". I also only buy on vinyl what I am likely to 'play out' for the dancefloor. Everything else usually gets bought on CD, as I like to keep 300 or so current and classic albums on my iPhone - which takes up a good 26.5 GB - and I simply delete from iTunes what is not part of the current selection; this would of course be disastrous for an entirely digital collection. The digital stuff stays on for perpetuity, the CD-ripped stuff is regularly pushed out by new music ...of course I am a keen music fan, possibly bordering on fanatic - but my tastes are deep and eclectic, and regardless of what the naysayers preech, there is great new music being produced every year - both mainstream and more experimental. In fact in many ways, there has never been a wider choice of music - I hope some of you are as much a fans of music as I am, and that you are doing your bit to keep the music / record stores alive!