BBC
BBC Big Weekend
BBC Radio 1
Big Weekend Derry
Big Weekend Londonderry
Internet Streaming
Live Music
Live Streaming
Radio 1
Radio 1 Big Weekend
social media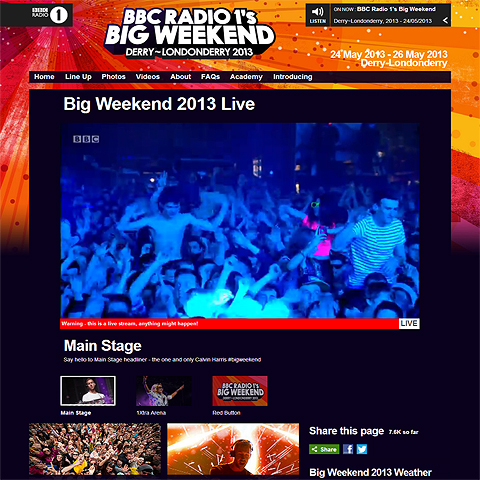 Following YouTube's best ever streaming coverage of Coachella, it would have been nice to see the BBC match its ambition. Of course in some areas the BBC coverage was infinitely superior, but the Beeb is still not really getting into social media, and the usually brilliant inclusions of setlists were glaringly absent this year.
I also felt that YouTube's streaming / interface was smoother and smarter. When viewing the BBC feed it dropped out a few times and needed a browser...
BBC
Doctor Who
Glastonbury
Radio 1
social media
The Season
Wonders of the Solar System
World Cup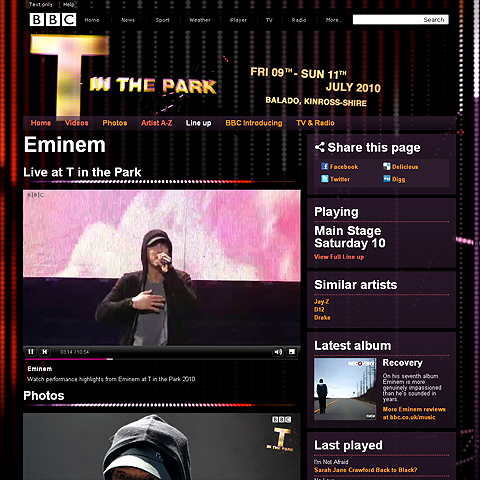 Back in Victorian times you would promenade daily, year-round down Park Lane and along Pall Mall until the summer 'Season' hit, when you could take your showboating to a more extended range of venues.

Now in modern times, 'The Season' as such is a more extended range of sporting, cultural, and most significantly - musical events. Back in the early days, you would need a tent, sleeping bag and boots, and a digestive system capable of enduring dodgy festival foods and long ...