Affino is Proud to be Participating in The PPA Awards 40th Anniversary Virtual Ceremony on June 30th
10 June 2020
12:50 AM

Stefan Karlsson
Affino
Award Ceremony
Awards
PPA
PPA Awards
PPA40
Virtual Event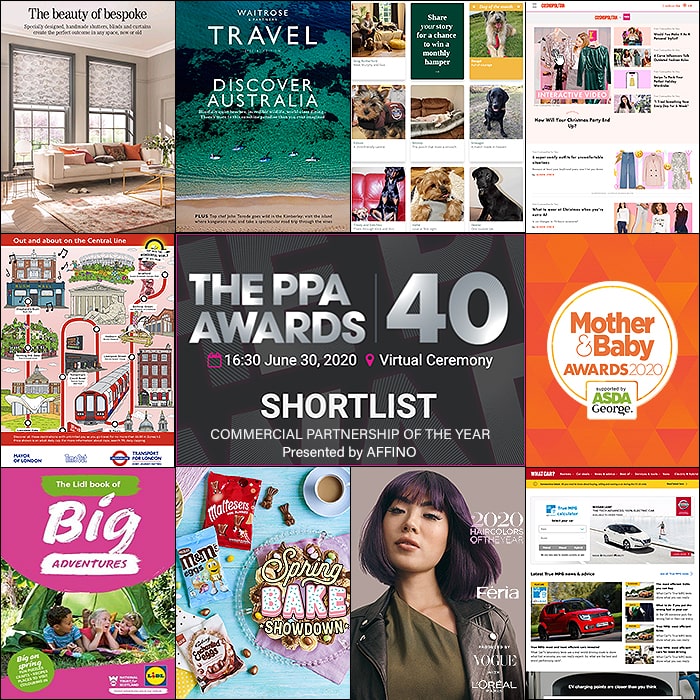 All of us at Affino are delighted to be supporting the PPA once more and helping to keep the publishing industry vital and vibrant in these challenging times. We are again sponsoring a category at the PPA Awards - this year we are handing out the Award for 'PPA Commercial Partnership of the Year'. Collaboration is such a big part of what we do at Affino - so we are very aware of the critical importance of smart commercial partnerships in sharing resources to build something better.
The 10 finalists are :
And we wish them all the best of luck on the day - each of these would be a worthy winner.
The awards ceremony starts at 16:30 BST on Tuesday 30th of June - and we recommend you Register for the event well in advance to be part of the online audience.
Editors of the Year since the first Awards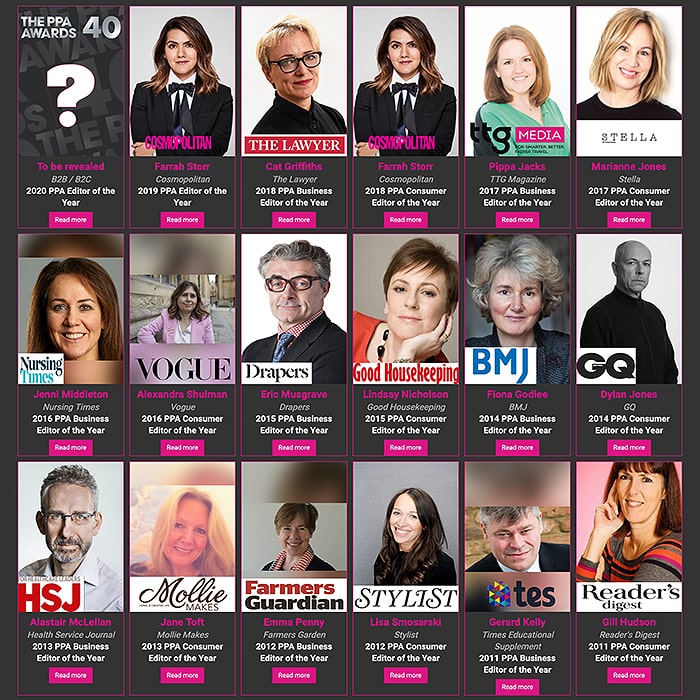 One of the really special things the PPA have done is assemble together a montage of all the Editors of the Year Winners - going right back to the first year 1981. I thought I should mention those Editors who have won twice :
Deirdre McSharry 1981, 1987
Alexandra Shulman 1997, 2016
Lindsay Nicholson 1999, 2015
Mark Frith 2001, 2002
Eric Musgrave 2003, 2015
Gill Hudson 2006, 2011
Morgan Rees 2007, 2010
Farrah Storr 2018, 2019
Also special mention must go to recent winners we are directly affiliated with - Pippa Jacks (TTG 2017), Emma Penny (Farmers Guardian 2012) and Stuart Macdonald (Inside Housing 2010).
This is the very first time that the Ceremony will be held virtually - and we're all excited to see exactly how all of this gets seamlessly stitched together. We all know from television how important the 'links' are for keeping things flowing smoothly - so it will be fascinating to see the exact format that the PPA have settled on. There's obviously a fair amount of recorded footage to be used - and several different ways to bring all those things together.
In any case we're all excited and delighted to be taking part in this auspicious occasion and most of us will be tuning in on the day!
Public Vote for the Cover of the Year