Make Sure You Register for the PPA x Affino Publisher Advertising State of the Industry Breakfast Briefing on November 1st
07 October 2019
10:41 PM

Stefan Karlsson
Advertising for Publishers
Advertising Revenue
Affino
Breakfast Briefing
Digital Advertising
Future of Digital Advertising
PPA
PPA Breakfast Briefing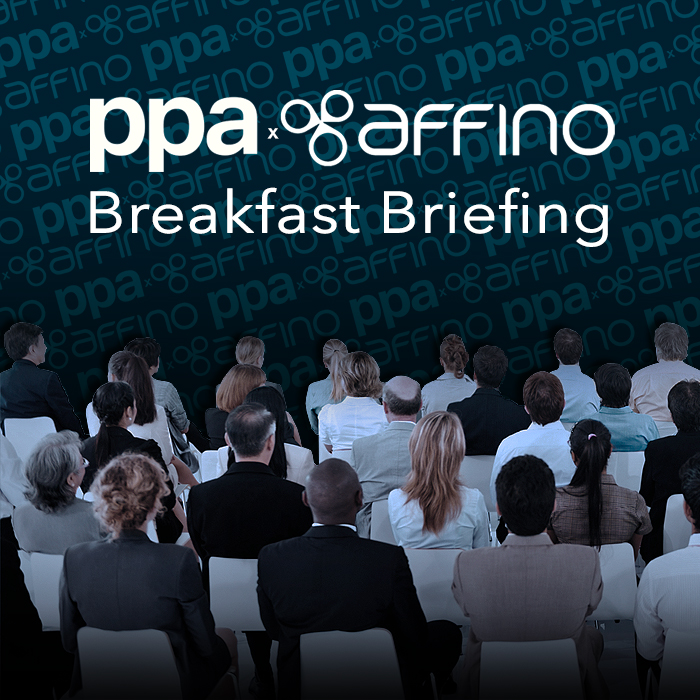 Our CEO Markus Karlsson and CCO Jonathan Collins will be co-hosting with the PPA a Presentation and Q&A on 'Publisher Advertising Revenues : Evolving Challenges and Opportunities'. A proper in-depth review of the current state of the Digital Advertising Industry as pertains to the Publishing Sector.
The Briefing will take place from 09:00 hrs on Friday November 1st, 2019 at PPA HQ, which can be found at the White Collar Factory, 1 Old Street Yard, London EC1Y 8AF - as per below map :
Be aware that this is a very popular event and numbers are limited - so make sure you reserve a place in good time otherwise you may miss out. We look forward to seeing you all there and bringing you suitably up to speed on the latest developments.