TTG Media Records Double Win at the Campaign Publishing Awards - including Business Media Brand of the Year
18 June 2020
4:03 PM

Stefan Karlsson
Campaign Magazine
Campaign Publishing Awards
Coronavirus
Covid-19
Matt Roclawski
TTG
TTG Media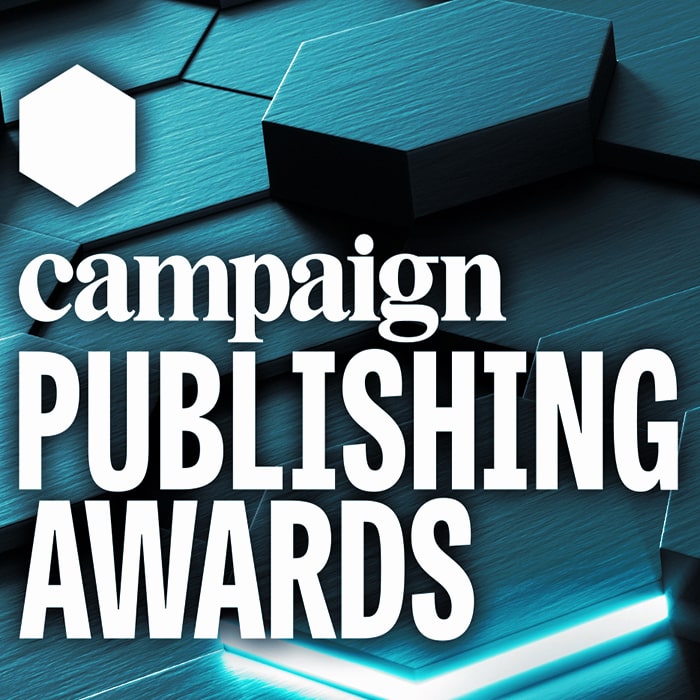 TTG Media are really going from strength to strength these days - despite the significant hit of Coronavirus on the Travel Sector. We've already detailed this year how TTG were the very first to get up a Coronavirus Hub - which proved to be an amazing Industry-wide Collaboration Platform.
It is well deserved that TTG keep being recognised for their proactive and innovative stance - which sees them evolve and thrive in even the most harshest of economic conditions. We are doubly proud that so much of TTG's activity is powered by Affino.
TTG were awarded Joint Winners with Computer Reseller on the first day of the Campaign Publishing Awards, and the judges cited TTG's 65th anniversary back in 2018 as being the catalyst for the recent branding update - which saw design agency Oliver & Graines re-work the flagship TTG Magazine and TTGMedia.com website with a more modern and youthful take on the font, styling and overall colourway for the brand.
TTG Media wins Business Media Brand of the Year at the Campaign Publishing Awards
The TTG Magazine is now printed on 100% recycled paper and distributed in compostable potato starch bags, while the magazine covers are highly carefully and stylistically selected so as to portray the most aspirational of destination images.
The research project which evolved out of the 65th anniversary celebrations also directly informed two new innovative events - 'New To Cruise' and 'New To Touring & Adventure' Festivals. These were highly profitable part conferences / part trade fairs / part speed-networking events - which took place in June and December of 2019. There's no doubt that such events are needed now more than ever - albeit in a somewhat different format of delivery for these times.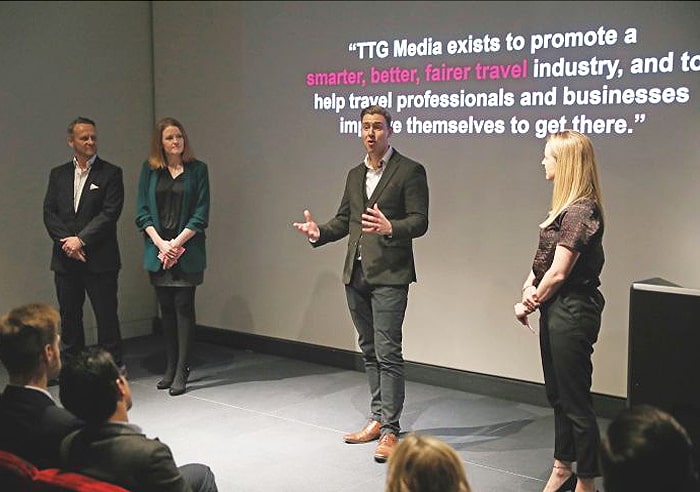 At the same awards, Campaign singled out TTG's Sales and Marketing Director Matt Roclawski as their Commercial Leader of the Year. Matt was lauded for having presided over an incredibly impressive 12 month period - where he significantly improved the Sales and Marketing Team's performance and in the process revamped the commission system and commercial structure - and drove TTG to its strongest ever performance.
TTG's Sales and Marketing Director Matt Roclawski wins the Commercial Leader of the Year award
Matt has been with TTG since 2017 where he joined as Sales and Marketing Director - he applied himself over those years by wholly immersing himself within the Travel media and business environment. Leading to his commitment to 'Smarter, Better, Fairer Travel' - which lies at the heart of TTG's core proposition. Matt is a man of clear conscience and strong business ethics and has seen to it that TTG forms alliances and commercial relationships only with brands that adhere to those same principles.
2019 was TTG Media's strongest year since its management buyout from UBM in 2013 - where it recorded an 8% year-on-year increase in business. Matt is another key personality in TTG's consistently winning team - alongside industry-recognised luminaries CEO Daniel Pearce, Group Editor Pippa Jacks, and Editor Sophie Griffiths.
All of the Affino Team heartily congratulate TTG once again for their well-deserved recognition - surely just a couple of awards of many more still to come!