Chromium
Google
Google Chromium
Internet Browser
Internet Explorer
Microsoft
Microsoft Edge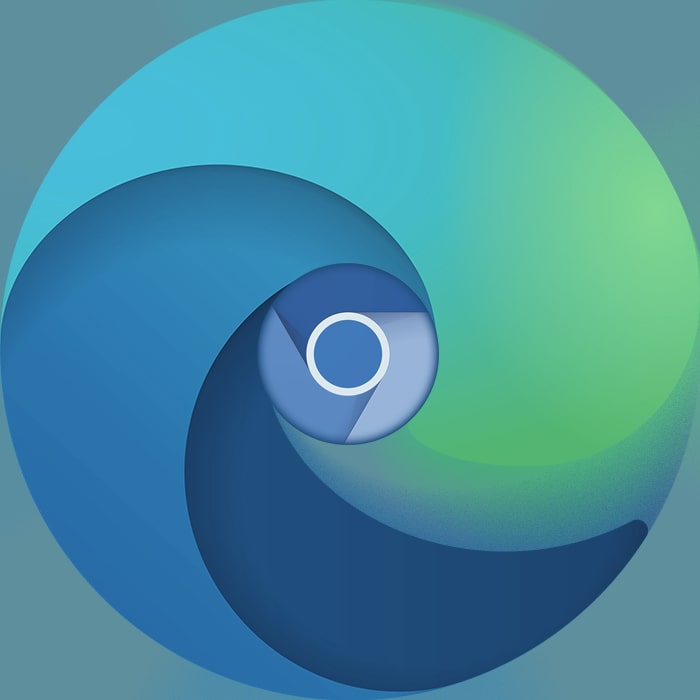 This news may have slipped some of you by - as in fact it did me until I was doing some referencing recently for a client issue. I always thought Edge was a natural continuation of Internet Explorer - just more aligned to the then brand new Windows 10 application platform.
Long gone are the heady days when IE was the number one browser - in fact the Edge successor has been languishing in 3rd place - behind Chrome and Firefox- for quite some time now.
I guess Microsoft decided ...
Amazon
Amazon AppStore
Amazon Silk
Android
Android Tablet
apple
Google
Google Nexus 7
Google Play
htc
HTC Sense
iPad
iTunes
Kindle Fire
Microsoft
Microsoft Surface
Mobile Computing
Mobile Devices
Nexus 7
Samsung
Samsung TouchWiz
Surface Tablet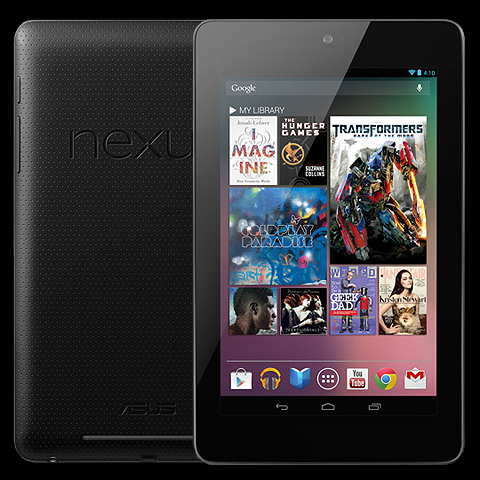 Google's first foray into tablets is part of a double-headed attack on Amazon - to reclaim Android for the Android vanilla experience. Everyone is well aware now of how fragmented the Android landscape is - not just in terms of different version releases, but with every device manufacturer producing their own skinned-up derivation of Android - from HTC Sense, to Samsung's TouchWiz to Amazon's Silk Browser. Here Google is aiming to show that the standard Google Android ...
AOL
Darren Herman
Digital Ad Spend
FaceBook
Google
Microsoft
Online Ad Spend
Yahoo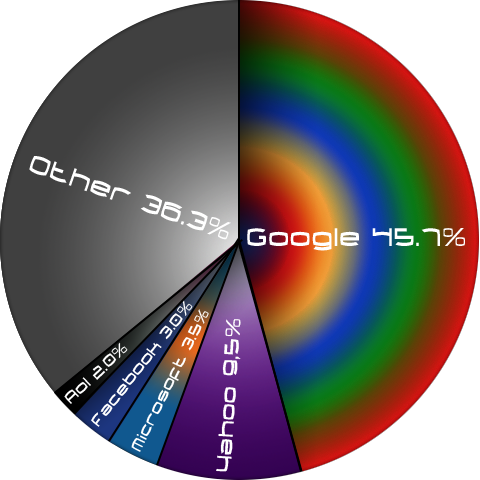 According to the 2010 overall figures for Digital Ad Spend, courtesy of Darren Herman, of the circa $64 billion Worldwide 2010 Digital Advertising Revenues, Google is responsible for nearly half, i.e. $29 billion or circa 45.7%.

The revenues of the 5 biggest; i.e. Google + Yahoo + Microsoft + Facebook + AOL is equivalent to nearly 64% of the total market share of Online Advertising or two-thirds.

Most of these big players of course own a number of digital properties:

Google = Google + Blogger + ...
Android
Android Browser
apple
Ars Technica
Blackberry Browser
Browser
Browser Market Share
Browser Usage Statistics
Chrome
Desktop Browser
Dolphin
Firefox
Google
Google Chrome
IE
Internet Browser
Internet Explorer
iPhone
Microsoft
Mobile Browser
Opera Browser
Opera Mini
Safari
Skyfire
Symbian Browser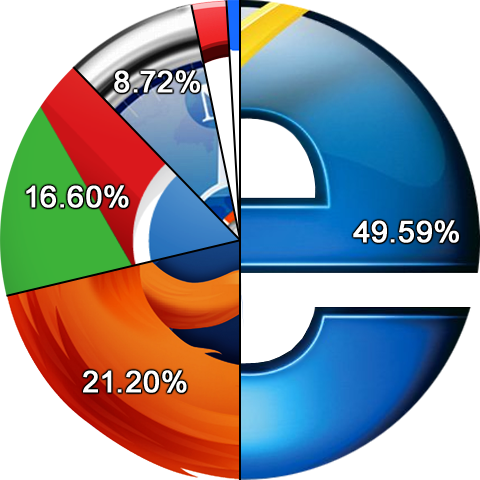 The latest Ars Technica browser usage figures show that Internet Explorer has dropped below 50% market share for the first time - for combined browsing platforms (Desktop + Mobile)
Combined Browser Market Share October 2011
| | | | | | | |
| --- | --- | --- | --- | --- | --- | --- |
| Internet Explorer | | | | | | 49.59% |
| Firefox | | | | | | 21.20% |
| Chrome | | | | | | 16.60% |
| Safari | | | | | | 8.72% |
| Opera | | | | | | 2.55% |
| Android Browser | | | | | | 0.76% |
...
Amazon
Amazon Kindle
Android
apple
Chrome
FaceBook
Google +
Google Chromium
Google Circles
Google Hangouts
Google Huddle
Google Instant Upload
Google Plus
Google Sparks
iPad
iPhone
Kindle
Media Upload
Microsoft
Samsung
Smart Phone
social media
social networking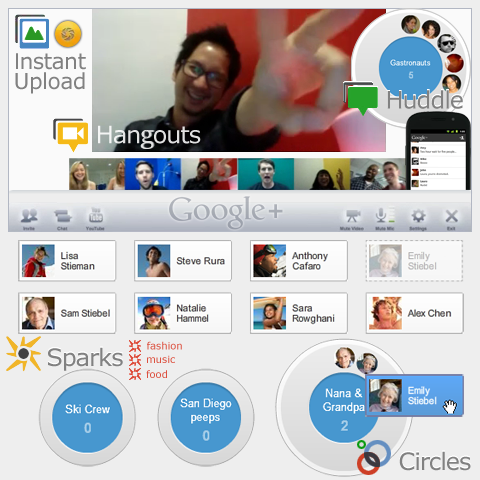 With Google's announcement of Google Plus, it finally looks like Google is getting its Social Network on the right path. In the recent announcement about the now beta-testing site, Google introduced 5 new weapons to fire across Facebook's bow; these are as follows:

Circles - a really neat 'groups' app where you simply drop selected contacts into a specified category circle - based on family, friends and other interest groups. Then when you want to share media etc. ...
amazon.com
apple
Apple TV
AT&T
Brand Identity
Brand Profile
Brand Value
China Mobile
Coca-Cola
Deutsche Telecom
General Electric
Global Top 100 Brands
Google
Hewlett Packard
HP
IBM
ICBC
iMac
iPad
iPhone
iPod
iTunes
macbook
MacBook Pro
Marlboro
McDonald's
Microsoft
Millward Brown
Millward Brown BrandZ
nokia
Sony
Top Brands 2011
UPS
Verizon
VISA
Vodafone
Walmart
Wells Fargo
World's Most Valuable Brand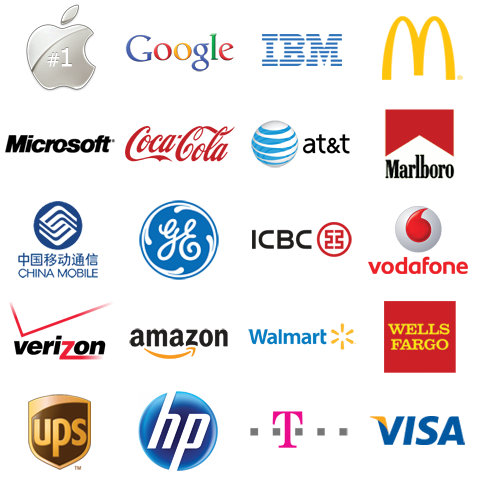 On the latest Millward Brown BrandZ 'Global Top 100' listing, Apple has overtaken Google by quite a significant margin. No doubt this has a lot to do with the phenomenal sales success of the iPad, as well as continuing strong retail performance across most divisions.

Our own household has slowly and steadily, not particularly deliberately, become rather Apple-fied. It started with iPods and iPhones, then a MacBook Pro or two, and now includes iMacs, iPads and Apple TV. I'm not ...
Acure Vending Machines
Affino
Affino messenger
Comrz
Diesel
ecommerce
FaceBook
LinkedIn
Microsoft
Microsoft Kinect
Skype
social commerce
social marketplace
Twitter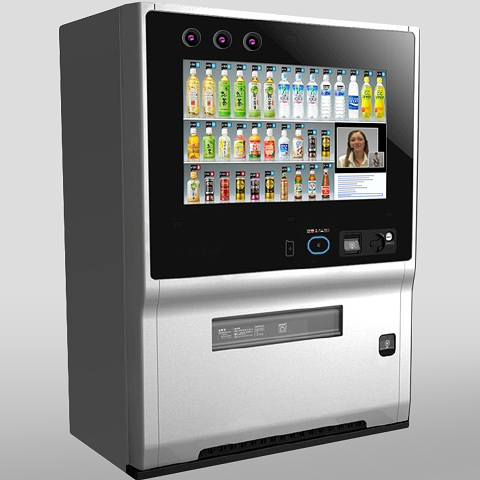 I'm sure many of you have heard of the Social Commerce definition of placing tills next to water coolers and water coolers next to tills. This is how the vast majority of Social Commerce is implemented - as a bolt-on or add-on, not necessarily central to the main consumer experience.

The purpose of Social Commerce - is to integrate social interactions with commercial transactions, so that when someone buys something - they can get advice, influence and a second opinion on their purchases - ...
Chrome
Email
FaceBook
Facebook Email
Facebook Mail
Gmail
Google
Google Chrome
Hotmail
Internet
Microsoft
Microsoft Exchange Server
Outlook
Project Titan
social media
social networking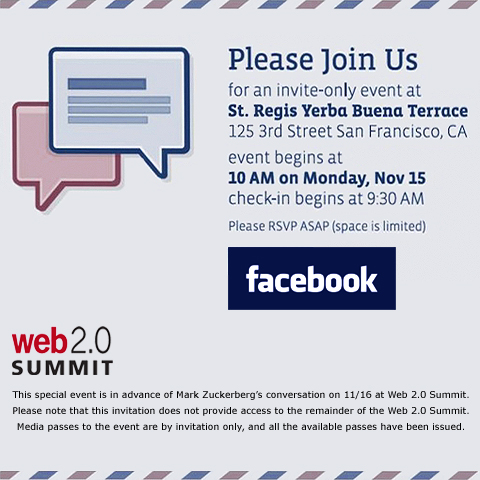 A big announcement is expected tomorrow from Facebook - Mark Zuckerberg has organised a press conference, presumably to announce the launch of Facebook's Project Titan email client.

The current freemail landscape looks a little like this:
We all know that Facebook has 500+ million users, so it's an obvious step forward for Facebook to take, and there is the promise of some clever Facebook business ...
apple
FaceBook
Google
iPad
iPhone
iTunes
Microsoft
nokia
Samsung
social media
Social Promotion
Twitter
Wired Magazine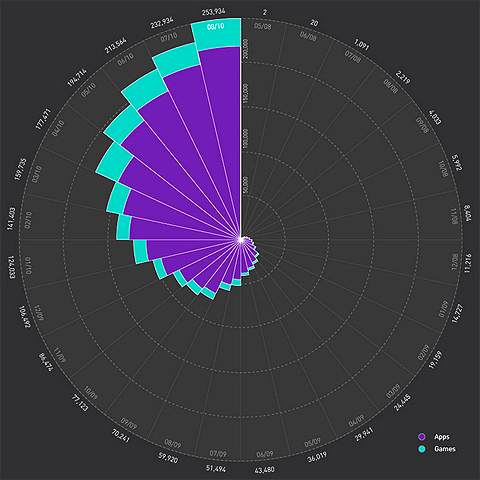 Since the App Store was officially launched on July 10th 2008, it has had a profound impact on Internet and Mobile Phone Usage. It is arguable as to whether the iPhone was truly the first smartphone, but its combination of messaging, telephony, email access, web browsing - plus its myriad of useful utilities and applications, really blazed the trail for all others to follow. Where Apple and Google now lead, Microsoft, Nokia and the other former leaders of the mobile phone sector are desperately ...
About
adobe
Amazon
AOL
apple
Ask
Blogger
Brand Value
Branding
COLOURlovers
design
eBay
FaceBook
Fox
Google
Logo Design
Microsoft
Mozilla
PayPal
Real Networks
Wikipedia
Wordpress
Yahoo
youtube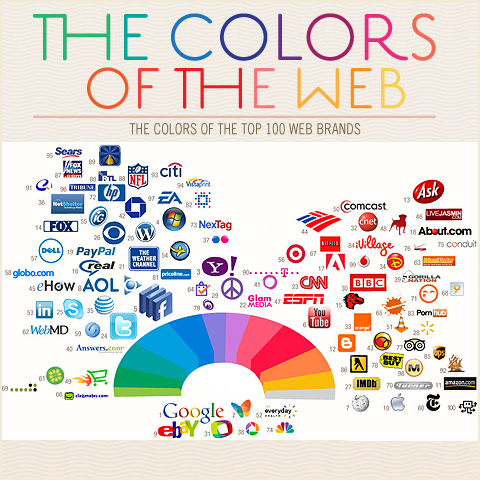 Design Community COLOURlovers recently produced an interesting piece on 'Colours of the Web' - reviewing logo colour preferences for the 100 leading web properties - in accordance with Alexa.

You can see that the full spectrum is fairly well covered all in all, but there is a significant dominance of blue and red, which funnily enough are the most popular brand / logo colours both offline and online. For a brand expert, there are no real surprises here - either by pattern or ...