Google's Nexus 7 Tablet is aimed squarely at an Amazon Kindle Fire take-down
03 July 2012
4:14 PM

Stefan Karlsson
Amazon
Amazon AppStore
Amazon Silk
Android
Android Tablet
apple
Google
Google Nexus 7
Google Play
htc
HTC Sense
iPad
iTunes
Kindle Fire
Microsoft
Microsoft Surface
Mobile Computing
Mobile Devices
Nexus 7
Samsung
Samsung TouchWiz
Surface Tablet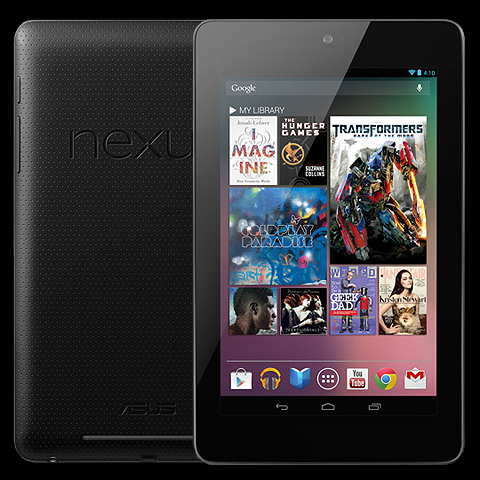 Google's first foray into tablets is part of a double-headed attack on Amazon - to reclaim Android for the Android vanilla experience. Everyone is well aware now of how fragmented the Android landscape is - not just in terms of different version releases, but with every device manufacturer producing their own skinned-up derivation of Android - from HTC Sense, to Samsung's TouchWiz to Amazon's Silk Browser. Here Google is aiming to show that the standard Google Android experience really is the best. This is backed up by the relaunch of the various Google Android stores under the singular 'Google play' brand, to compete with iTunes in some ways, but really to take the initiative away from Amazon's Appstore.
The Google Nexus 7 equals the current Kindle Fire in price - for the base 8GB model, and serves up faster processor and better screen for a far superior experience to that of the Kindle Fire. For a little more money (£199 vs £159 and dollar equivalents) you get the 16GB of Google's top ranked Nexus 7 model.
The Nexus 7 is built by Asus - who are responsible for purportedly the best Android tablet experience currently - by way of the Transformer series. I don't really see this troubling Apple too much in terms of a head-to-head comparison with the higher specced iPads, but it should really worry everyone involved in the more budget end of the market. In stark contrast to Microsoft - who's Surface Tablet launch was all hyperbole and bluster - with no pricing, launch date or even proper tech specs. Go to the Google play site though, and you will see that the Nexus 7 ships in 2-3 weeks (£159 for 8GB model and £199 for 16GB model). Admittedly this is only a 7" tablet, and it lacks typical Android staples in terms of plug-in memory or replaceable battery. There's nothing new or innovative here - the form itself is about as standard as you can get, but if you were going to buy a tablet for £159-199 - this is probably where you should be spending your money; by comparison the cheapest iPad model is the 16GB iPad 2 at £329.
Google has a few more tricks up its sleeve with clever Cloud syncing and Google+ integration - which should enable some smart social media sharing and automatic backups, photo archiving etc. Google play + Google Nexus 7 looks to be a large step towards challenging the iTunes + iPad supremacy in the tablet arena - will be interesting to see just how this one plays out ...