Should you get a Facebook Email Account?
14 November 2010
9:50 PM

Stefan Karlsson
Chrome
Email
FaceBook
Facebook Email
Facebook Mail
Gmail
Google
Google Chrome
Hotmail
Internet
Microsoft
Microsoft Exchange Server
Outlook
Project Titan
social media
social networking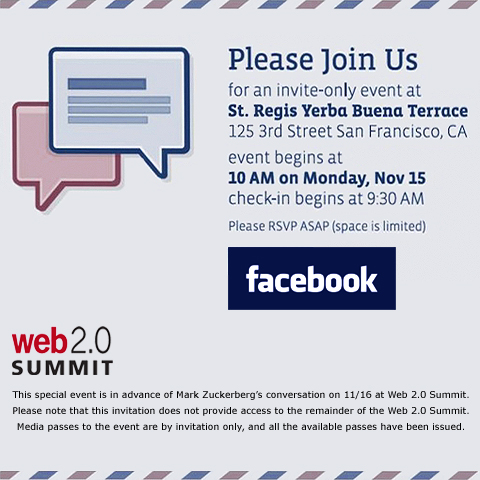 A big announcement is expected tomorrow from Facebook - Mark Zuckerberg has organised a press conference, presumably to announce the launch of Facebook's Project Titan email client.

The current freemail landscape looks a little like this:
We all know that Facebook has 500+ million users, so it's an obvious step forward for Facebook to take, and there is the promise of some clever Facebook business logic to help screen / prioritize and better organise / manage your emails. All those hundreds of millions of Facebook users access Facebook on all manner of different devices, so unifying email with Facebook simplifies their online experience and there might be some key advantage for many users here. Within the Facebook email client there may also be some additional clever integrations into core Social Networking functionlity - taking full advantage of the already considerable roster of key Facebook applications.

On the other hand, we have already vested enormous power in Facebook, which tracks so many of our interactions and transactions - do we want to give Facebook even more power? There have been issues in the past with Privacy, as well as 3rd party apps hijacking parts of your Facebook experience, and making use of profile information - especially geo-locational data.

For Students, Teenagers and non-professional persons looking for a private / personal account, I see no reason not to have their main email account as a Facebook one. For professional users though, I still see Gmail as the most viable solution for email. At Comrz we use Gmail for all our Comrz email accounts - recipients are none the wiser that we are making use of Gmail, as we all utilize the @comrz.com domain. Moreover, in my daily Internet use, my main browser of choice is Google Chrome - so there are further advantages for me in using Gmail for my email.

I have had several Hotmail and Yahoo accounts over the years - several of these email accounts are possibly still active, I just haven't used them for a long time; in previous businesses we made use of Microsoft Exchange Server - which involved quite a considerable management overhead. Facebook is not a professional network, and will not really work as an email address for professional persons, for the key target audience of Facebook though, it should be a perfect fit.

What about as a second email account? Will I be getting a Facebook email account? Most probably yes actually - I try most things once, so I will check it out and see how it goes; I won't be using it as my main email account though, and I will make sure I read the Terms & Conditions thoroughly before I sign up ... no doubt Facebook have sold the potential of enhanced email integration to many of their business partners / commercial clients.