You are here:
Home
|
Blogs
|
Stefan's Naturally Aspirated Blog





15 May 2015 2:24 PM

Popular

Comments

Profile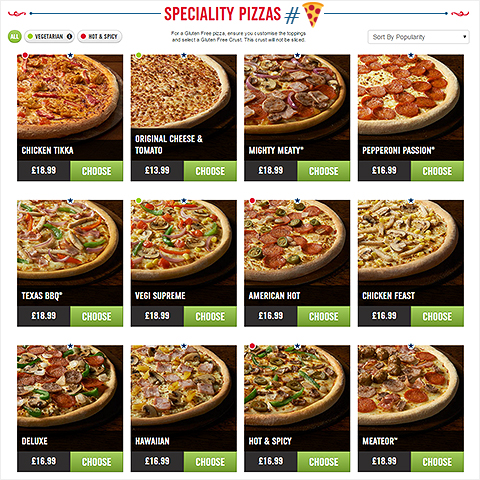 Within a week of Google announcing that you would be able to order food delivery from search results, Twitter announces a collaboration with Domino's - where customers can order Pizza by tweeting a specific pizza emoji. It's not quite as dazzling as it sounds, as it really only allows frequent customers to re-order their standard / default order. Compared to going through the usual 5-6 step checkout though it's one slick shortcut.
Google's service is a collaboration (currently US only) with Seamless, Grubhub, Eat24, Delivery.com, BeyondMenu and MyPizza.com. The mechanic is that someone who searches for one of the participating restaurants gets an additional option in the search results to 'Place an order' - this then routes via one of those restaurant delivery services and clicks on through to the order menu.
As all consumer psychologists will tell you - speed is always of the essence, as the longer you give your customers to think about things, the more likely they are to change their minds. People often walk away from a store or checkout if some complication, incidental or other delay arises. The quicker you can transition a consumer desire into a purchase, then the higher the conversion rate will be.
This also feeds more into wearable devices with more restrictive real estate, and where consumers would not have the patience for a multi-step process. The quicker and easier you can accomplish something, the more likely that is to work as a service. I look forward to seeing more advances on this front in the near future. I use Google and Wikipedia several times a day, and for them to find new ways to fund their free services is a fair exchange for me ...
2 comments
|
permalink
|
email this
|

|





12 Dec 2014 12:20 PM

Popular

Comments

Profile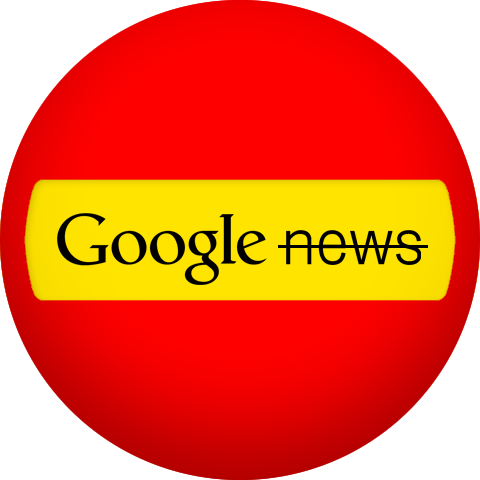 Following on from Spain's recent introduction of a 'Google Tax' - compelling Google to pay Spanish publishers for any references included within their wholly advertising-free Google News listings, Google has decided to pull that service from its Spanish offerings.
The only thing that Spanish publishers have achieved by these actions is to punish their own consumers and deny themselves revenues by cutting off the most obvious discovery and referral route available to their content. Had they but heeded the lessons from their German counterparts - where similar actions caused web traffic to leading publications to plummet. One of the main instigators in Germany - 'Axel Springer Group' was quick to backtrack when they realised the obvious and foolish consequences of their actions - hitting them square on their bottom line.
It's so obvious who's behind the latest EU motions to attempt to curtail Google activity. Google has every justification in pulling its services from countries which are that short-sighted and are outweighing the benefits of the many for the sake of the financial interests of a few leading industry lobby groups. As I have posted recently, publishers who invested too little and too late in the new technologies cannot rightly be seeking to penalise those who had the good judgement and foresight to see where the market was heading. Will the EU next introduce first-mover-advantage-tax to penalise those pioneering companies - the whole thing smacks of protectionism to me?
Those countries most active against Google and Amazon are the ones who have typically migrated the slowest towards new Internet-enabled technologies - these recent activities are looking more and more like a tax on innovation...
Add Comments
|
permalink
|
email this
|

|





24 Nov 2014 5:33 PM

Popular

Comments

Profile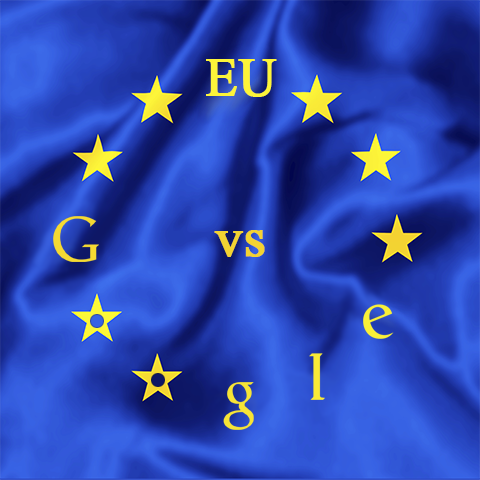 Those dastardly Eurocrats are now threatening to break up Google, not that they really have any jurisdiction over the make-up of an American Company - but German MEP Andreas Schwab is sponsoring a draft motion for the European Parliament to consider ways to unbundle Google's principal parts.

For me, this follows hotly on from the 'unbundling' of Lloyds Bank - another great EU initiative, which bundled me into a bank where I had no say in the process - I was unceremoniously dumped out of Lloyds into TSB, despite long-standing Lloyds VIP Platinum account status (25 years) and vehement protestations from myself.

In fact this is another gauche attempt by the German media barons to punish Google after their pathetic 'Leistungsschutzrecht' initiative failed - you can read about that in my previous 'Germany vs Google' post. This time around though, Germany is looking to gain support from France and Spain - whose media barons also bear grudges against Google.

This is all about Google's dominant position as Search Engine provider really, where Bing is the second placed competitor and looks to be making the most significant recent headway since it started powering Yahoo Search back in 2009. Firefox, just last week, announced that they would be switching to Yahoo Search as their default browser search option (therefore Bing!).

Like most others way back in the early days of the Internet I used to use Yahoo (powered by Inktomi). When Google first arrived with its simple search box layout I thought it overly simple and elected to stay with Yahoo for several months, until I realised that Google provided a far better, more intuitive level of service. Over the years I have tried all the different offerings of Search Engines, but continually return to Google as my first choice of preference. The vast majority of web users really only consider Google and Bing, just like the majority of smartphone users only consider Apple and Samsung even though there are an enormous variety of other competitors available.

Germany in particular, with its very traditional industrial heritage, has been very slow to invest in Internet innovation. In all of Europe, the UK easily leads the pace in innovating clever web technologies and developing smart Internet services - retail and otherwise. No other

...

5 comments
|
permalink
|
email this
|

|





27 Nov 2013 12:46 AM

Popular

Comments

Profile
Tags:
apple
,
downloads
,
Google
,
ecommerce
,
Affino
,
Amazon
,
Mobile Commerce
,
Product Placement
,
Affino 7
,
website revenue streams
,
Store Credits
,
Affino Social Commerce Solution
,
Maximising Revenue
,
Total Monetization
,
Customer Journey
,
Online Presence
,
Derive Revenues Online
,
Make money through site
,
Make money online
,
Online Revenue Streams
,
Digital Commerce
,
Online Funding Platform
,
Online Services Platform
,
Advertising Online
,
Online Sponsorship
,
Charging for content
,
On-demand services
,
Online Membership
,
Uploads
,
Content Subscription
,
Content Syndication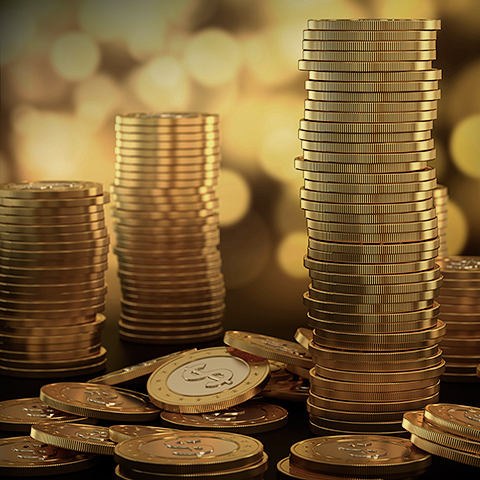 Many people don't realise quite how many ways you can have to derive revenues through your online presence. In this article we focus on generating revenues from and through a website and its associated online activities. There are other ancillary monetizing streams like App creation and merchandising, but these typically require additional resources and expertise so they are omitted on this occasion.
We always encourage our solution customers to consider their own consumers' onsite journeys. Obviously you have several different types of consumer: Suspect > Prospect > Customer > Regular > Advocate - and each will use the website in their own different variety of ways. Early stage consumers are more interested in prospecting, research and validation, whilst latter stage consumers require their own voice and a dialogue / input with the site owners and other site members.
It's fascinating to see how Amazon, Apple and Google have evolved their offerings and ramped up their customer bases. If we take Amazon as an example - with its gradual evolution from hard copy to digital formats (eBooks, Music & Video) and the creation of devices (Kindle) to consume those services. Apple and Google have always been digital players so their evolution was much more straight-lined. Although each has come from the opposite side of the spectrum - Apple moving from digital devices (computers initially) into digital services, whilst Google evolved the other way round - from services into devices. All three companies though are highly proficient at monetizing different touchpoints and activity centres.
All website owners should be tuned into a similar mindset - if you are a solid products player, you need to evolve digital offerings as the marketplace is becoming more and more 'mobile-oriented'. As a digital services provider - which category all websites fall into now, you cannot get away from focusing on the mobile devices with which consumers will increasingly consume your products and services.
Most people think of monetizing in terms of either straightforward ecommerce or advertising sponsorship. There are however many more ways to accrue revenues if you have the correct type of website platform. Here are some of the key examples:
Charge for site / area access / membership - e.g. access to
...

2 comments
|
permalink
|
email this
|

|





16 Apr 2013 2:01 PM

Popular

Comments

Profile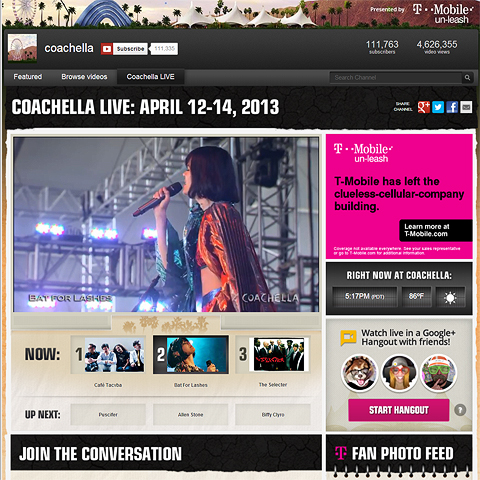 The Coachella festival always signals the start of Spring proper for me, I of course look forward to hearing some of my favourite bands play live, as well as seeing what advances YouTube / Google make in their coverage.
As far as the YouTube interface goes, I preferred last year's version - with the Social Media shout-outs appearing to the right of the main video. I also felt the who's playing and who's on next was better done last year too. As per last year - shout-outs were evenly split between Twitter and Facebook, with Google+ messages barely 1 in 50.
What really stood out this year though was the 'Rebroadcast' service YouTube provided - where they looped the live footage 2-3 times after each night. This is how I watched most of the acts - and it enabled me to dive right in and see who I wanted to see and skip those who did not spark my interest.
YouTube / Google are still fairly poor at the Video highlights / edit thing and the so-called 'Highlight Reels' are attrocious. The BBC is far better at the editing thing - and providing full and set highlights per artist.
Obvious trend this year was the dominance of what the American's like to call 'EDM'. In terms of legendary performances though, there were very few of these - Major Lazer put on a spirited show, but it's really only dance music acts like Basement Jaxx and Groove Armada who know how to put on a proper show for this genre of music. However good James Blake's music is, I'm not sure how well it works in a lively festival setting - I tend to agree with Glastonbury die-hards in that you need a proper spirited 'band' mechanic for a live performance to really work - and on that basis, the standout highlight for me was Janelle Monáe. Of Monsters and Men, Yeah Yeah Yeahs, Grimes, Bat for Lashes, La Roux, Metric and Poliça were pretty good too...
I caught whole or partial sets by the following artists:
Baauer
Bassnectar
Bat for Lashes
Beardyman
Benny Benassi
Blur
Disclosure
Franz Ferdinand
Grimes
Infected Mushroom
James Blake
Janelle Monáe
Jessie Ware
La Roux
Major Lazer
Metric
Moby
New Order
Of Monsters and Men
OMD
Poliça
Purity Ring
Yeah Yeah Yeahs
The XX
...

Add Comments
|
permalink
|
email this
|

|





03 Nov 2012 11:38 AM

Popular

Comments

Profile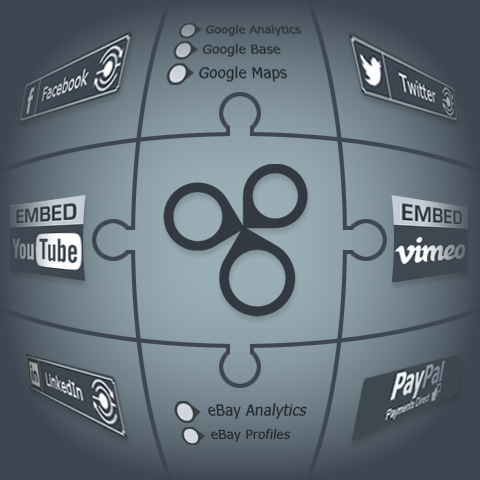 Doing business online is much bigger than any one website. You have to be where the people are, integrate your business hub with all the key sites out there, and make sure that everything integrates effectively with your back-end systems that you use day in and day out to get things done within your company.
Affino 7 integrates with over 100 systems, and of those 60 are out-of-the box integrations that you can simply enter your settings and connect to Affino. Affino also has a great API for connecting to any compatible system out there.
It's impossible to select any seven key integrations. Below are some of the best known and most used ones. It all depends on what kind of online business you're running:
Affino is integrated with a dozen Google services. Google's Analytics and Maps are still the world's benchmark, and the Google Merchant Centre continues to grow in influence. We do a great deal to optimise Affino for Google Webmaster Tools and to deliver great SEO.
Paypal is integrated directly into Affino's store checkout. Affino's PayPal integration supports direct / indirect, credit card / debit card / PayPal payments, single-page / offsite payment, one-off and renewable payments all just with PayPal. It is one of a dozen different payment systems supported.
One billion of the world's citizens interact via Facebook, it would be churlish not to be involved. Affino live-publishes your content directly to Facebook as required.
Affino syncs seamlessly with the world's largest professional network, pulling in profile and network information and syncing status updates.
Affino integrates seamlessly with Twitter for instant updates in both directions. It can notify you when high-following members join your community and much more.
You can drop any YouTube video anywhere into Affino by simply posting the URL. It doesn't matter where you use it whether it is blogs, media library, articles, chat, comments, wherever. Same goes for all the other top video and other media sites.
Affino stores integrate directly with eBay markeplace - giving store owners a far larger catchment area / audience, same goes for Google Merchant Centre and coming soon to Amazon.

...

Add Comments
|
permalink
|
email this
|

|





02 Nov 2012 4:23 PM

Popular

Comments

Profile
Tags:
apple
,
FaceBook
,
Google
,
Comrz
,
LinkedIn
,
Affino
,
Amazon
,
BBC
,
Affino 7
,
London 2012
,
London 2012 Olympics
,
2012 London Olympics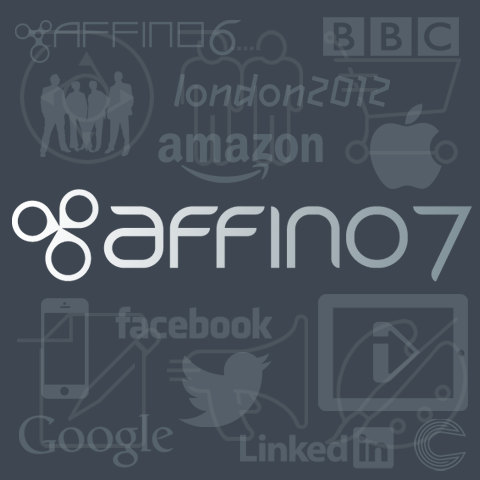 An enormous amount of input goes into every major Affino version release, and Affino 7 is no exception. Front and centre to all our considerations are our customers' ongoing requirements and feature requests - Affino almost wholly evolves along collaborative lines between the Comrz Team and every single one of Affino's users.
It's frequently a tough job consolidating all the different diverse requirements into a single streamlined system, but this is what we do every day. Pretty much every tiny nuanced functionality has been specified for a particular business scenario and activity. For every major release we endeavour to simplify the user experience, which is not always as simple as it sounds as no two Affino users deploy the system in exactly the same manner.
Every consideration is made to imbue Affino with simplicity, elegance and ease of use. It thus follows that the key technological inspirations convey those same values of clarity of purpose, elegance and simplicity:
The degree of detail and finish of the many elements of the London Olympics are a key influence in the look of the new interface. In particular, we took inspiration from the dynamic keyline pictograms - which elegantly convey movement and modernity. Affino's Key Navigation Icons are largely inspired by those pictograms - harnessing the same values of forward movement and dynamism
Still the benchmark for online retail, now with a vastly improved elegant interface - Amazon continues to inspire with its ever increasing depth and breadth and yet singularity of purpose
Apple still remains the benchmark for elegant product and interface design, and supreme ease of use. It's focus on learnability remains a significant design influence in how we consider Affino's daily usability and overall customer experience
Despite its detractors, the BBC is a significant pioneer online - with its iPlayer representing the first and the best of the Internet TV Players, and the relatively recent BBC.co.uk update being the first significant move towards tablet-style navigation for the main website interface
The world's most popular people-connector maintains its position for a reason. Despite lacklustre performance on the stock exchange,

...

1 comment
|
permalink
|
email this
|

|





03 Jul 2012 4:14 PM

Popular

Comments

Profile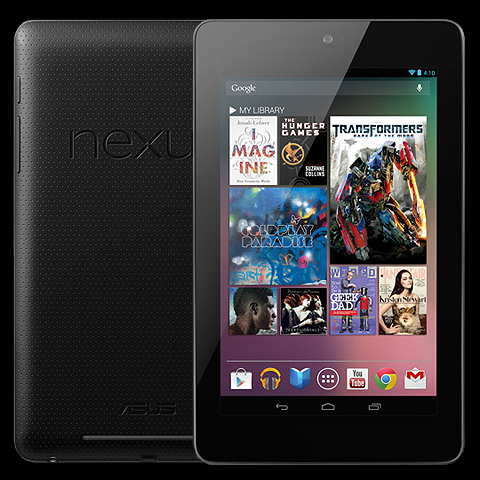 Google's first foray into tablets is part of a double-headed attack on Amazon - to reclaim Android for the Android vanilla experience. Everyone is well aware now of how fragmented the Android landscape is - not just in terms of different version releases, but with every device manufacturer producing their own skinned-up derivation of Android - from HTC Sense, to Samsung's TouchWiz to Amazon's Silk Browser. Here Google is aiming to show that the standard Google Android experience really is the best. This is backed up by the relaunch of the various Google Android stores under the singular 'Google play' brand, to compete with iTunes in some ways, but really to take the initiative away from Amazon's Appstore.

The Google Nexus 7 equals the current Kindle Fire in price - for the base 8GB model, and serves up faster processor and better screen for a far superior experience to that of the Kindle Fire. For a little more money (£199 vs £159 and dollar equivalents) you get the 16GB of Google's top ranked Nexus 7 model.

The Nexus 7 is built by Asus - who are responsible for purportedly the best Android tablet experience currently - by way of the Transformer series. I don't really see this troubling Apple too much in terms of a head-to-head comparison with the higher specced iPads, but it should really worry everyone involved in the more budget end of the market. In stark contrast to Microsoft - who's Surface Tablet launch was all hyperbole and bluster - with no pricing, launch date or even proper tech specs. Go to the Google play site though, and you will see that the Nexus 7 ships in 2-3 weeks (£159 for 8GB model and £199 for 16GB model). Admittedly this is only a 7" tablet, and it lacks typical Android staples in terms of plug-in memory or replaceable battery. There's nothing new or innovative here - the form itself is about as standard as you can get, but if you were going to buy a tablet for £159-199 - this is probably where you should be spending your money; by comparison the cheapest iPad model is the 16GB iPad 2 at £329.

Google has a few more tricks up its sleeve with clever Cloud syncing and Google+ integration - which should enable some smart social media sharing and automatic backups, photo archiving etc. Google play + Google Nexus 7

...

8 comments
|
permalink
|
email this
|

|





18 Jan 2012 7:40 PM

Popular

Comments

Profile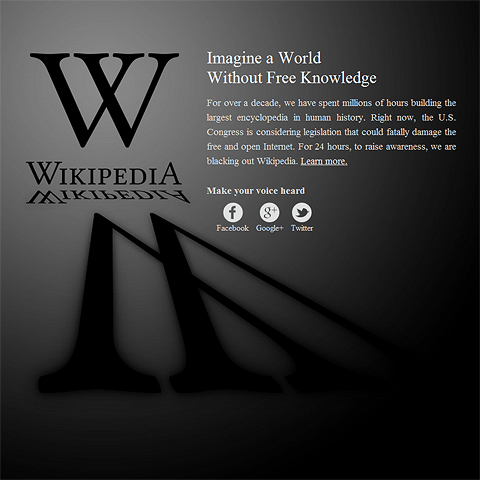 Wikipedia and Reddit were blacked out today in an attempt to highlight to Internet Users - the serious likely impact of this legislation on the basic rights of freedom of the typical netizen.

These 2 new bills - Stop Online Piracy Act (SOPA) and Protect IP Act (PIPA) - are in the process of passing through the House of Representatives and the Senate respectively. They would end up giving Copyright Owners way too much power in shutting down and commercially crippling any site/s they choose to target - fairly or unfairly. Copyright Owners already have the Digital Millennium Copyright Act (DMCA) to effect similar actions - in enforcing take-down notices, and there are already numerous cases where the DMCA legislation has been abused - even though it does require a degree of due process.

SOPA and PIPA are far too broad and far reaching in their applications, and would end up a weapon of censorship and restriction - closing down and curtailing the open and organic nature of the Internet. The legislation requires no court order to force a take-down notice, and can be so broadly applied that any vague 3rd party reference to another allegdly suspect site can result in an injunction against the referring party.

The problem with the Internet at large is that so many of the daily services we use are based / legislated from the USA - Google, Facebook, Twitter, Wikipedia - what with Social Content Contribution - any one of these could easily end up with potentially disputed copyrighted material and be forced to shut down.

UK citizens should be far more worried than most, as has been seen by the recent extradition case of Richard O'Dwyer - a UK citizen who has actually broken no UK or European laws with his UK-based links website - but is still being extradited to the US for summary judgment and punishment.

I'm certainly not a fan of piracy, but totally understand why it happens, and this draconionan legislation will not be the cure. The vast majority of media companies are overly greedy and totally out of touch with reality - and are almost as much a part of the problem as the pirates.

I can buy a pretty decent gaming app on the Apple App Store for just 69 pence - a venture which has taken several months to produce and contains sound and vision, and creative flare, and typically involves a significantly sized project team. Yet for a new sound file - 'single&

...

6 comments
|
permalink
|
email this
|

|





13 Nov 2011 10:39 PM

Popular

Comments

Profile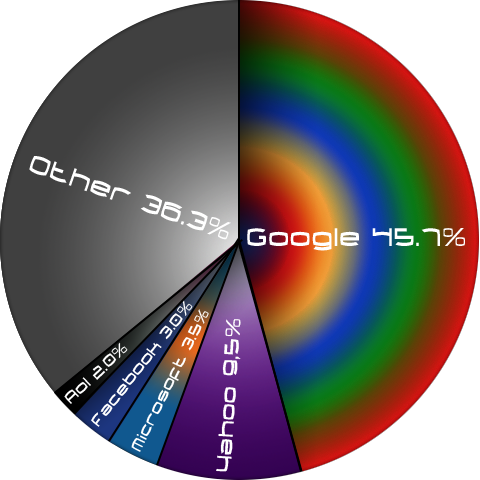 According to the 2010 overall figures for Digital Ad Spend, courtesy of Darren Herman, of the circa $64 billion Worldwide 2010 Digital Advertising Revenues, Google is responsible for nearly half, i.e. $29 billion or circa 45.7%.

The revenues of the 5 biggest; i.e. Google + Yahoo + Microsoft + Facebook + AOL is equivalent to nearly 64% of the total market share of Online Advertising or two-thirds.

Most of these big players of course own a number of digital properties:

Google = Google + Blogger + Doubleclick + Picasa + Plaxo + YouTube etc.

Yahoo = Yahoo + Delicious + Flickr + Geocities + Upcoming etc.

Microsoft = Microsoft + Bing + MSN + Skype + XBox Live etc.

AOL = AOL + Bebo + CNN + Engadget + Joystiq + Truveo etc.


The breakdown in overall figures is as follows:

2010 Total Digital Revenues
| | | | | | | | | | | | | |
| --- | --- | --- | --- | --- | --- | --- | --- | --- | --- | --- | --- | --- |
| | | | | | | Revenue | | | | | | Percentage |
| | | | | | | | | | | | | |
| Google | | | | | | $29 bn | | | | | | 45.7% |
| Yahoo | | | | | | $6.0 bn | | | | | | 9.5% |
| Microsoft | | | | | | $2.2 bn | | | | | | 3.5% |
| Facebook | | | | | | $1.9 bn | | | | | | 3.0% |
| AOL | | | | | | $1.3 bn | | | | | | 2.0% |
| Other | | | | | | $23 bn | | | | | | 36.3% |
...

1 comment
|
permalink
|
email this
|

|


| | |
| --- | --- |
| Found: 32 Displaying: 1-10 | |

Subscribe to feed

Subscribe by email
Recent Visitors