3rd Quarter of 2011 sees Samsung overtake Apple as King of the Smartphone
28 October 2011
10:51 PM

Stefan Karlsson
apple
Galaxy Ace
Galaxy Nexus
Galaxy Note
Galaxy SII
Galaxy SIII
iPhone 4S
LG
Mobile Market Share
nokia
Samsung
Samsung Galaxy
Smartphone Market Share
Strategy Analytics
Super Amoled Plus
ZTE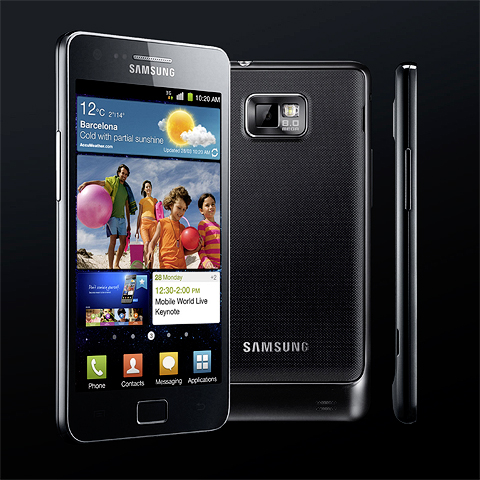 The latest market research by Strategy Analytics reveals that Samsung is currently in the lead for Smartphone unit sales for the 3rd Quarter of this year. Many analysts correctly reason that the masses were waiting for the launch of the iPhone 5, which turned out to be the iPhone 4S. Selling more than 4 million units in its first weekend, it is likely that Apple will be top again by the end of the year, but that should not diminish Samsung's achievement with its all-conquering Galaxy range.

In many commentators opininons, the Galaxy SII is still the current best smartphone out there, its Super Amoled Plus screen being superior to the more recent Galaxy Nexus and Galaxy Note, and it is blessed with a better camera (8.0MP) as well as superior features in some areas. The Galaxy range comes in a huge variety and is available on pretty much every network, at a relatively reasonable price. It's not long before the Galaxy SIII is launched, which should put Samsung significantly in front of its competitors - specs-wise.

Global Smartphone Shipments Q3 2011
| | | | | | | | | | | | | |
| --- | --- | --- | --- | --- | --- | --- | --- | --- | --- | --- | --- | --- |
| Company | | | | | | Shipments (millions) | | | | | | Market Share |
| | | | | | | | | | | | | |
| Samsung | | | | | | 27.8 | | | | | | 23.8% |
| Apple | | | | | | 17.1 | | | | | | 14.6% |
| Nokia | | | | | | 16.8 | | | | | | 14.4% |
| Others | | | | | | 55.3 | | | | | | 47.3 |
Current Global Total Mobile Phone Handsets Market Share
| | | | | | | |
| --- | --- | --- | --- | --- | --- | --- |
| Company | | | | | | Market Share |
| | | | | | | |
| Nokia | | | | | | 27.3% |
| Samsung | | | | | | 22.6% |
| LG | | | | | | 5.4% |
| ZTE | | | | | | 4.7% |
| Apple | | | | | | 4.4% |
| Others | | | | | | 35.6% |
Apple of course is doing very well, but it's not single-handedly bossing the phone world as many of its fans ardently believe. All these lawsuits and counter-suits show that Apple is nervous about Android, and particularly about Samsung - who is also one of its major suppliers! Every one was trailing Apple in terms of smartphone innovation, but the tide does seem to be turning somewhat - as Apple innovation is slowing, and Android and Windows innovation is conversely accelerating, and in some cases leap-frogging Apple.

The hardware and platform sides though are really just 1/2 the equation, with the overall ecosystem, and number and quality of apps forming the full range of criteria. At this current juncture, Apple still leads with best-integrated ecosystem and quality and range of apps; Windows has the most innovative interface, but Android is sure to pass both these soon in number of apps, and flexibility and adaptability of device.

There's so much strategy going on here - open versus closed or restricted systems, and fixed versus flexible hardware - like with the number of extension slots available on the earliest consumer computers.

I'm all for freedom of choice, and may the best one win! Yet allow the others to live alongside it. Everyone has different requirements, and phones and platforms have to be accurately weighed up within clearly defined lifestyle and usage contexts!