2014 Record Store Day on Saturday - support your local store
16 April 2014
12:06 PM

Stefan Karlsson
Exclusive Records
Exclusive Vinyl
Independent Record Store
music
Music Formats
Music Retail
Phonica
Record Store Day
Record Store Day 2014
Record Stores Soho London
Vinyl
Vinyl Records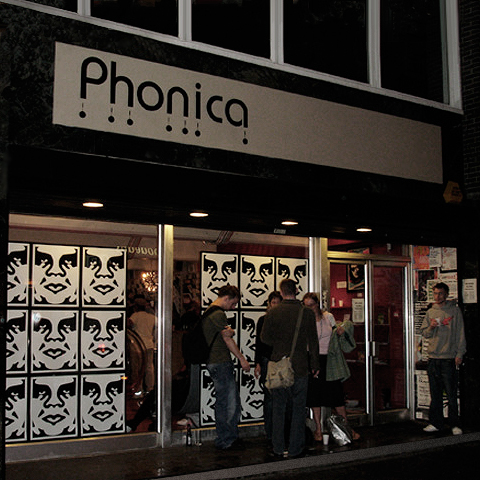 Since last year, we've seen very few record stores disappear, as vinyl sales are now tolerably healthy. I myself am buying less vinyl than before, but do still regularly pop into Phonica and Sister Ray, and less frequently into BM, Sounds of the Universe, Reckless Records and Music and Video Exchange - all indicated in the below Map. I highly recommend the two Rough Trade stores also.
For Record Store Day (typically 3rd Saturday in April), I always make it a point to support my stores if I'm in town.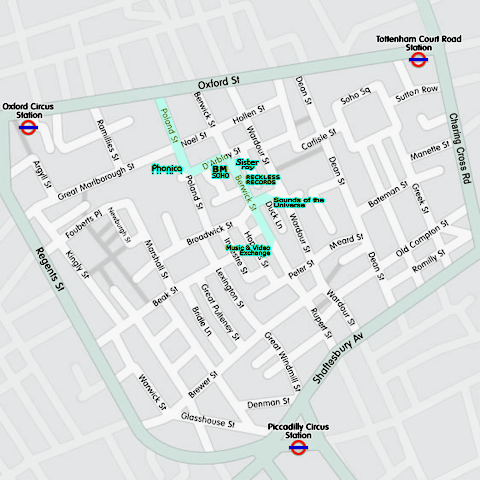 Soho Stores:
Phonica - 51 Poland Street, W1F 7LZ
BM Soho (Black Market) - 25 D'Arblay Street, W1F 8EJ
Sister Ray - 34 Berwick Street, W1F 8RP
Reckless Records - 30 Berwick Street, W1F 8RH
Sounds of the Universe - 7 Broadwick Street, W1F 0DA
Music & Video Exhange - 95 Berwick Street, W11 3HL
London Others:
Rough Trade - 130 Talbot Road, W11 1JA
Rough Trade East - 91 Brick Lane, E1 6QL
Full list of Record Store Participants [here].
Phonica is open from 09:00 on Saturday, and last year there were considerable queues early on, and even more so at Sister Ray. Phonica's RSD Releases are [here]. And this is [All Record Store Day 2014 Releases].
I've not yet decided if I want to queue up early, or if I'm better off turning up around lunch time when the queues dissipate.
There's the usual couple of hundreds of exclusives, many of them on coloured or patterned vinyl - I really only buy 10" and 12" formats - and the following are the ones I have my eye on, though I'm not fully decided yet:
Disclosure - Apollo (12")
Grace Jones - Me! I Disconnect From You (12")
Inner Life / Salsoul Orchestra - John Morales M&M Mixes (12")
Joey Negro vs Horse Meat Disco - Candidate for Love (12")
Katy B - Little Red Remixes (2LP)
Little Dragon - Klapp Klapp (12")
Pet Shop Boys - Fluorescent (12")
Ray Parker Junior - Ghost Busters (10")
Razor-N-Tape - Record Store Edits (10")
Music Finland / Line of Best Fit - Record Store Day Special (10")