2013 was actually a pretty good year for music - highly prolific, and eclectic, and thanks to Beyoncé, it also offered up a couple of firsts vs the old school record industry. British electronica artist Emika / Ema Jolly produced my favourite long player for 2013, and as you can see from the other entries - hip hop, R&B, percussive indie and electronica also feature strongly.
NOTE - this blog post will be updated throughout the year with album release details ...
My Top 10 Albums of 2013
DVA - Emika
Body Music - AlunaGeorge
The Bones of What You Believe - Chvrches
Shulamith - Poliça
Reflektor - Arcade Fire
Zeitgeist - Camo & Krooked
After Dark 2 - Italians Do It Better
Old - Danny Brown
Cut 4 Me - Kelela
Yeezus - Kanye West

5 Musical Trends for 2014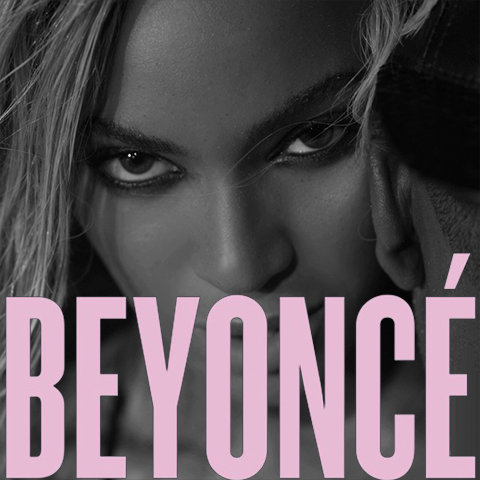 UK etc. Launch of iTunes Radio - iTunes's Spotify competitor is now very imminent - it has appeared very briefly each time I reset my iPhone to factory settings recently - Americans have had it since September (you get it ad-free with iTunes Match), we're just waiting for someone to hit the switch over here - as a Spotify fan though will it offer me anything different / better? - is Apple a little late to this party?
Instant Album Release - 'A la Beyoncé' - Beyoncé is an absolute heroine for doing this, can only really apply to big established artists - creates instant hype and demand - great way to sell whole album of tracks and avoid piracy - need to know someone at iTunes ideally for maximum instant exposure and need big fan network to promote on your behalf
Video Album Release - I had already predicted this trend a couple of years ago - so thank you Beyoncé for leading the way. Next we will see more of a linear narrative - something much more like a movie / soundtrack. Soundtrack albums have always done quite well as they tie emotion to a specific arc of narrative events - this is also what can make all the tracks on an album relevant - rather than just a few standout cuts ...
Multimedia Extravaganza - I predicted this last year, following on from Björk's Biophila App affair. No one though has really as yet taken up the reins on this. Metric had an interactive Synthetica App which I got bored with fairly quickly. I am expecting more of an immersive album experience - linking 'making-of' videos with random video blogs, interactive apps, photography, various interviews and perspectives and a properly immersive music experience where you can almost make your own version of said album and publish it back for fan consumption!
More interactive Videos - along the lines of last year's Bob Dylan (Like a Rolling Stone) and Pharrel Williams (Happy) efforts - possibly next time involving live interaction / participation from fans - props to Bob and Pharrell's teams

10 New Artists for 2014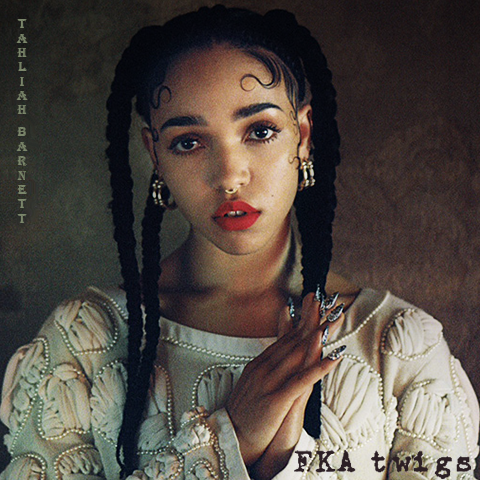 Banks - Fusing dark R&B with thunderous electronic grooves (backed by BBC, MTV, iTunes, Spotify)
FKA Twigs - Mesmerizing haunting electronica (backed by BBC, Spotify, Me)
George Ezra - Bluesy, accoustic ballads (backed by BBC, MTV, iTunes)
Kelela - LA-based singer at forefront of experimental R&B (backed by BBC, GlobalGrind, Me)
Luke Sital-Singh - Dreamy singer-songwriter (backed by BBC, iTunes, Spotify)
Mø - Entrancing Danish electropopper (backed by iTunes, Spotify, Me)
Sam Smith - Disclosure collaborator goes solo (backed by BBC, MTV, iTunes)
Sampha - SBTRKT and Jessie Ware collaborator goes solo (backed by BBC, iTunes, GlobalGrind)
Sophie - Mysterious blippy electronica producer - resposible for 'Bipp' in 2013 (backed by Me)
Tove Lo - Sultry Swedish Electropopper (backed by Spotify, Me)
See 'Sound of and New Artists for 2014' post for larger selection

6 Key Sounds / Themes for 2014
R&B - Along futuristic lines of The Weeknd, PARTYNEXTDOOR and female contemporaries Kelela and Tinashe - should be big this year
Urban House - Not quite garage, not quite 2-step - but along similar direction to Disclosure
Synth Pop - Chvrches were huge in 2013 and Betty Who and Sohn are carrying the torch into 2014
Old School Hip Hop - A Daisy Age renaissance as hip hop mixtapes get more organically funky and less ratatat - also expect more eclecticism a la Kanye and Danny Brown
Cinematronica - Ethereal, atmospheric vocal electronica
Early 80's Dance Pop - I do expect Daft Punk's Random Access Memories to influence producers towards a warmer, more analogue pallet of sounds - just check out Skream's new direction for an example of this:

2014 Essential Albums Release Schedule
(personal preferences only)
#★ = Number of stars - out of 5
January
Above & Beyond - Acoustic 5★
Angel Haze - Dirty Gold 5★ (actually released 27 Dec 2013 but missed by most - my first essential release of the year!)
Ásgeir - In The Silence 4★
I Break Horses - Chiaroscuro 5★
Kyla La Grange - Cut Your Teeth 5★
Malia - Convergence 4★
Warpaint - Warpaint 4★
February
Babymetal - Babymetal 4★
Echaskech - Origin 4★
Katy B - Little Red 5★
Lisa Stansfield - Seven 3★
Planningtorock - All Love's Legal 4★
St Vincent - St Vincent 5★
March
Ava Luna - Electric Ballroom 3★
Fred V & Grafix - Recognise 5★
Imogen Heap - Sparks 4★
Christina Perri - Head or Heart 4★
Mø - No Mythologies to Follow 5★
Pharrell Williams - G I R L 4★
Phonique - Saudade (The Best of) 5★
Tensnake - Glow 4★
The War on Drugs - Lost in the Dream 4★
April
Dieter Meier - Out of Chaos 4★
EMA - The Future's Void 4★
Iggy Azalea - The New Classic 4★
Kelis - Food 3★
Lindsey Stirling - Shatter Me 4★
Lisa Ramona - Arcadia 4★
Rebecca & Fiona - Beauty Is Pain 5★
Sohn - Tremors 5★
Swedish House Mafia - One Last Tour 4★
Thievery Corporation - Saudade 5★
Todd Terje - It's Album Time 5★
Wye Oak - Shriek 4★
May
Brian Eno & Karl Hyde - Someday World 3★
Chromeo - White Women 4★
Coldplay - Ghost Stories 4★
Foxes - Glorious 4★
Lily Allen - Sheezus 3★
Lykke Li - I Never Learn 3★
Michael Jackson - Xscape 3★
Royksopp & Robyn - Do It Again EP 5★
Samaris - Silkidrangar 4★
Sam Smith - In The Lonely Hour 4★
June
Clean Bandit - New Eyes 5★
Deadmau5 - While (1<2) 4★
Die Antwoord - Donker Mag 4★
Jack White - Lazaretto 4★
Lana Del Rey - Ultraviolence 4★
Lone - Reality Testing 4★
Plastikman - EX 5★
Ronika - Selectadisc 5★
Yagya - Sleepygirls 4★
July
Jungle - Jungle 4★
La Roux - Trouble in Paradise 4★
Sia - 1000 Forms of Fear 4★
August
Basement Jaxx - Junto 5★
The Bug - Angels & Devils 4★
FKA Twigs - LP1 5★
Freemasons - Shakedown 3 4★
Imogen Heap - Sparks 4★
Yelle - Complètement fou 4★
September
Alt-J - This Is All Yours 4★
Aphex Twin - Syro 4★
Banks - Goddess 5★
Gazelle Twin - Unflesh 4★
Goat - Commune 3★
Hudson Mohawke - Chimes 4★
Jennifer Hudson - Jhud 4★
Karen O - Crush Songs 4★
The Kooks - Listen 4★
Lia Ices - Ices 3★
Lights - Little Machines 3★
Metrik - Universal Language 4★
Prince - Art Official Age 3★
Prince / 3rdEyeGirl - PlectrumElectrum 3★
SBTRKT - Wonder Where We Land 4★
Style of Eye - Footprints 3★
Thom Yorke - Tomorrow's Modern Boxes 4★
Tove Lo - Queen of the Clouds 5★
October
Beatrice Eli - Die Another Day 4★
Betty Who - Take Me When You Go 4★
Broods - Evergreen 4★
Caribou - Our Love 4★
Ella Henderson - Chapter One 4★
Eskimo Recordings - The Green Collection 4★
Flight Facilities - Down to Earth 4★
Flying Lotus - You're Dead 4★
Gorgon City - Sirens 4★
Groove Armada - Late Night Tales presents Automatic Soul 5★
Jessie Ware - Tough Love 4★
Kiasmos - Kiasmos 5★
Kiesza - Sound of a Woman 5★
Knife Party - Abandon Ship 4★
Lisa Ekdahl - Look to your own heart 5★
Run the Jewels - Run the Jewels 2 4★
Tinashe - Aquarius 4★
The Ting Tings - Super Critical 4★
November
Andy Stott - Faith in Strangers 4★
Arca - Xen 4★
Azealia Banks - Broke with Expensive Taste 4★
Big K.R.I.T. - Cadillactica 4★
Clark - Clark 4★
Clean Bandit - New Eyes (SE) 5★
Fred V and Grafix - Unrecognisable 5★
Hunger Games - Mockingjay Pt. 1 Soundtrack (Lorde, Chvrches etc.) 4★
Iamamiwhoami - Blue 5★
Iggy Azalea - Reclassified 4★
Oh Land - Earth Sick 4★
Royksopp - The Inevitable End 5★
December
~
2015 >
Above & Beyond - We Are All We Need
AraabMuzik - Electronic Reality
Charli XCX - Sucker
Étienne de Crécy - Superdiscount 3
Glass Candy - Body Work
Marina and the Diamonds - Froot
TBC 2015
Adele - TBA
Amanda Mair - TBA
Annie - TBA
The Avalanches - TBA
Björk - TBA
Brazilian Girls - TBA
Burial - TBA
The Cardigans - TBA
Daroc - TBA
Desire - TBA
Frank Ocean - TBA
Garbage - TBA
Grimes - TBA
Hard-Fi - TBA
Jamie Woon - TBA
Kanye West - TBA
Karin Park - TBA
Madeon - TBA
Mikky Ekko - TBA
Moko - TBA
Monarchy - TBA
Mylo - TBA
Nite Jewel - TBA
Peaches - TBA
Portishead - TBA
Rickie Lee Jones - TBA
Robyn - TBA
Roisin Murphy - TBA
Solange Knowles - TBA
Vanbot - TBA