It's 2013 Record Store Day tomorrow - support your local store - even if it's an HMV!
19 April 2013
2:11 PM

Stefan Karlsson
April 20 2013
Keep Music Alive
Record Store Day
Record Store Day 2013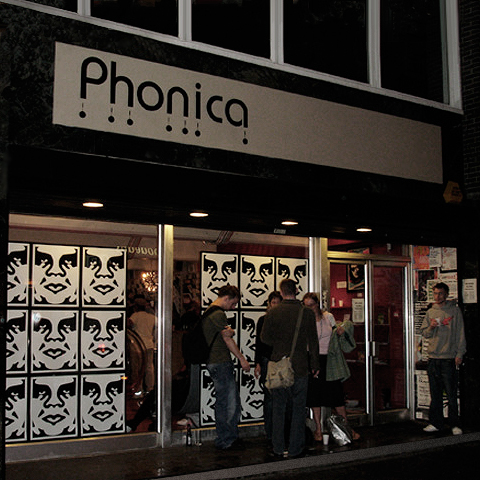 It's that special time of year again - Record Store Day! (Tomorrow April 20th) When you get to do good in your neighbourhood and keep your local record store alive. My favourites are still Phonica on Poland Street, Sister Ray on Berwick Street, and the HMV Flagship on Oxford Street, but I occasionally pop into all the stores in my local area, as featured on the map below: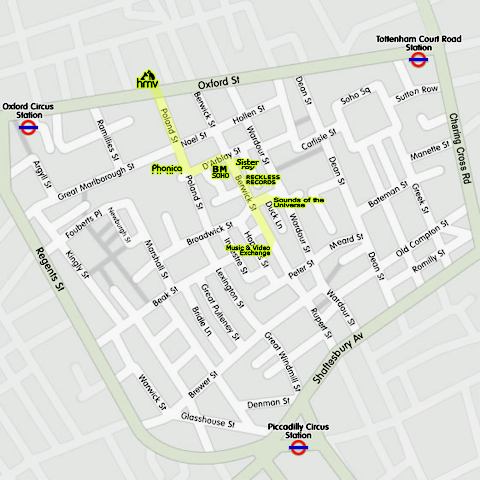 Other notable stores in the London area are the Rough Trade West and Rough Trade East twins - the former just off Portobello Road at 130 Talbot Road, and the latter at 91 Brick Lane.
For this year, I will be keeping an eye out for the following 10 and 12 inch platters specially released for RSD (in alphabetical order):
Bent - From the Vaults 1998-2007 EP
Disclosure - White Noise (Hudson Mohawk Remix)
Kate Bush - Running Up That Hill (2012) / Walk Straight Down the Middle
Kraak & Smaak - The Future is Yours
Little Boots - Nocturnal Versions EP (Strangers / Broken Record)
Music Finland / Line of Best Fit EP feat. K-X-P / Phantom / Sin Cos Tan / LCMDF / Husky Rescue / Millennium
Royksopp - Ice Machine - Live (Depeche Mode cover feat. Susanne Sundfør)
Sigur Rós - Hvarf / Heim
Simple Minds - Promised You a Miracle (Mylo Remix)
Tomorrow's World - Drive EP
The full special releases list can be found here:
www.recordstoreday.co.uk/exclusive-products/2013/
Happy shopping - and keep music alive!