Business Diversification
Business Internationalisation
Digital Media
Digital Publishing
Integrated Communications
Media
Media Diversification
Media Internationalisation
Publishers
publishing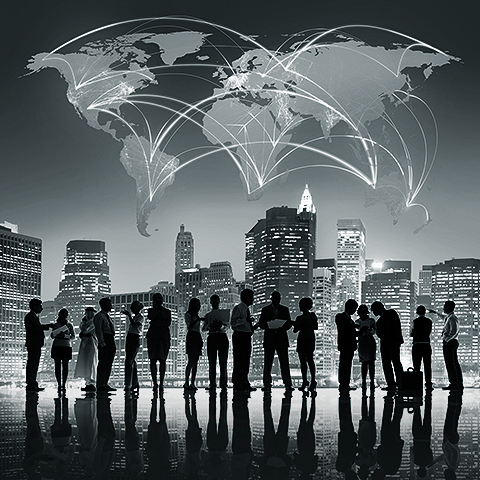 A recent article on the Media Briefing quotes chief digital officer Alceo Rapagna of Italy's RCS Media Group, who states that traditional sources of revenue are still shrinking and likely to continue to dwindle. RCS Media Group is already diversified into TV, newspapers, magazines and book publishing, yet this is still not considered sufficient to safeguard the group's future.
For me a great counter-point is the growth of alternative media services such a Vice, Newsy, ...
Affino
Digital Content
Digital Leaders Network
Digital Platform
Digital Publishing
Digital Publishing Monetisation
PPA
PPA Digital Leaders Network
Professional Publishers Association
publishing
Publishing Digital Platform
Publishing Industry
Publishing Platform
Publishing Trends
Suppliers to Publishing Industry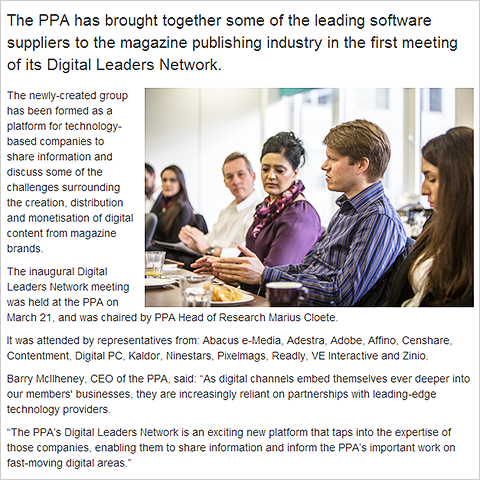 On March 21, the Professional Publishers Association (PPA) brought together a panel of leading-edge technology providers to discuss the challenges, opportunities and trends - chiefly on the subject of how best to monetize digital content. The Digital Leaders Network will be convened periodically to confer on the best way forward for the publishing industry.
After helping Procurement Leaders win 3 PPA awards last year, including 'PPA Independent Publisher Digital Product of the ...