Adaptive Web Design
Cost of Digital Business
Digital Business
Digital Investment
Digital Platform
Digital Retail
Digital Retail Solution
Digital ROI
ecommerce
hosting
IBM WebSphere
Omnichannel
responsive design
Retail Fulfilment
Selfridges
Selfridges Website
Selfridges Website Launch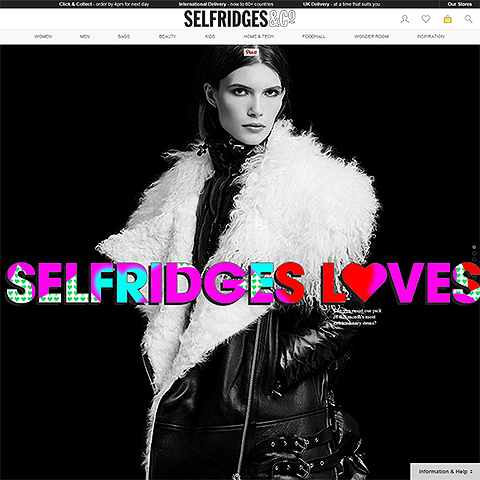 Last week saw the launch of the new Selfridges website, part of a £40 million investment over the next 5 years. I must say that I quite like the improved product pages - which are really snappy and contain near enough of the right details and features - I like the layout of the page too, although feature-wise overall it's not quite up to my ideal customer user experience, as per what I posted earlier this year in my 'The Ideal Fashion Ecommerce Template' article.
...
Affino
Digital Content
Digital Leaders Network
Digital Platform
Digital Publishing
Digital Publishing Monetisation
PPA
PPA Digital Leaders Network
Professional Publishers Association
publishing
Publishing Digital Platform
Publishing Industry
Publishing Platform
Publishing Trends
Suppliers to Publishing Industry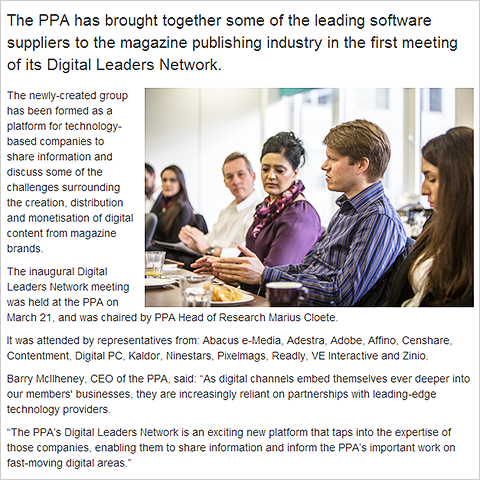 On March 21, the Professional Publishers Association (PPA) brought together a panel of leading-edge technology providers to discuss the challenges, opportunities and trends - chiefly on the subject of how best to monetize digital content. The Digital Leaders Network will be convened periodically to confer on the best way forward for the publishing industry.
After helping Procurement Leaders win 3 PPA awards last year, including 'PPA Independent Publisher Digital Product of the ...