arabMUZIK
Azealia Banks
BBC
Coachella
Coachella 2012
Coachella Festival
Coachella Live
Coachella Music Festival
Coachella Valley Music and Arts Festival
Datsik
FaceBook
Firefox
Frank Ocean
Google Chrome
Google+
Lykke Li
Miike Snow
Santigold
SBTRKT
Snoop Dogg + Tupac
social media
Swedish House Mafia
Talk Talk
The Weeknd
Twitter
youtube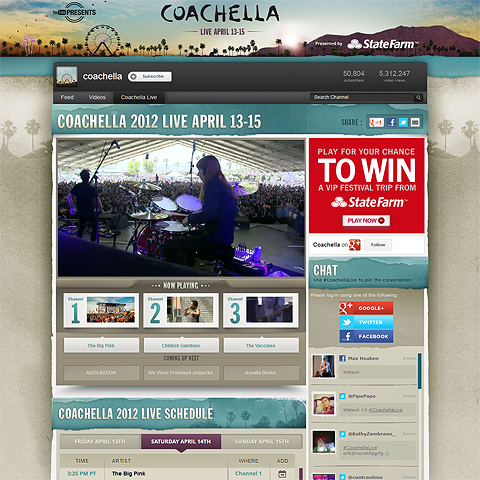 Last year I blogged about catching the year's first big music festival courtesy of YouTube - who broadcast live form the 5 stages over the 3 days. I raved about the really clever interface - how they included hashtags into their live updates - and how slickly the whole thing worked, including the uninterrupted streaming broadcast itself.
This year the layout of the interface was even better - with the current and upcoming bands listed in the centre, and the updates off to the ...
2012 Album Release Schedule
2012 Music Trends
80s Electropop
Adele
Adrian Lux
Alt Folk
Amanda Mair
Araabmuzik
Azealia Banks
Björk
Charli XCX
Clement Marfo & The Frontline
Delilah
Emeli Sandé
Euro Dance
FaceBook
Frank Ocean
Future of Music
Future of Music Online
Future of Music Online 2012
Internet Music
Katy B
Key Sounds for 2012
Lana Del Rey
Michael Kiwanuka
Mix-Tapes
MTV
Music Apps
Music Industry
Music Online
Music-Sharing
MySpace
New Artists for 2012
Niki & The Dove
Oh Land
Retro
Rihanna
Ronika
Rustie
SBTRKT
social media
SoundCloud
Spotify
The Weeknd
Turntable.fm
Vanbot
youtube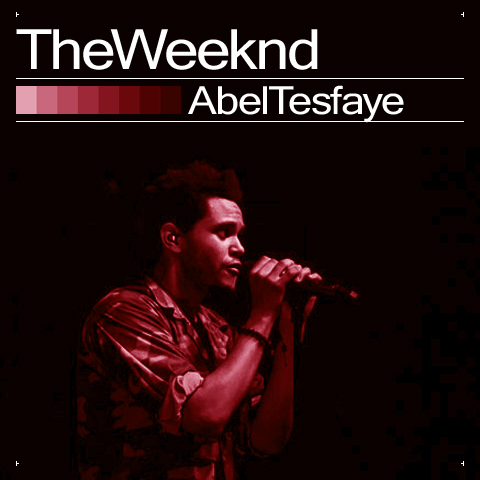 (Note that this post will be updated regularly throughout 2012)
My Top 10 Albums of 2011
(Note - SBTRKT was missing from previous end of year listing)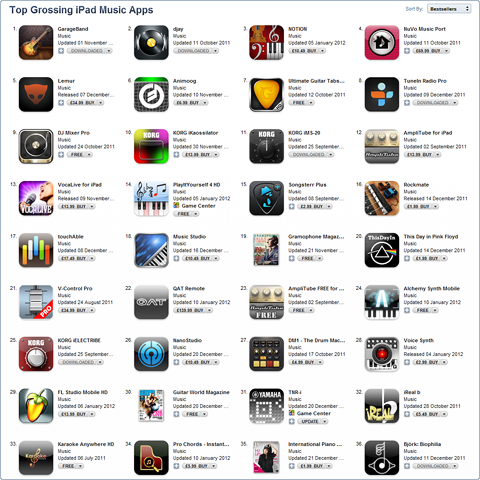 11 Musical Trends for 2012
Some artists will move away entirely from Album releases; Rihanna is
...
2012 Pop Predictions
A$AP Rocky
Azealia Banks
BBC
BBC Sound of 2012
Best new artists 2012
Dot Rotten
Dry The River
Flux Pavilion
Frank Ocean
Friends Band
Jamie N Commons
Lianne La Havas
Michael Kiwanuka
Niki & The Dove
Ren Harvieu
Skrillex
Sound of 2102
Spector
Stooshe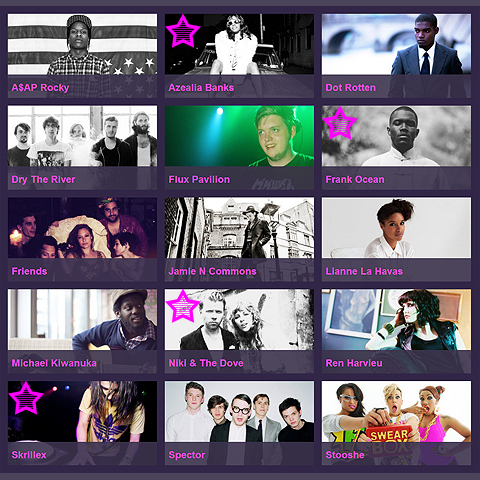 It's that time of year again when pop pundits do their best to predict who's going to strike it big next year.

There's no real suprises on the BBC Shortlist, certainly not in the inclusions, but there may be a question as to why Lana Del Rey has been edged out by Lianne La Havas and Ren Harvieu - I for one certainly think Lana is doing more interesting things vocally and melodically than those two.

I was never that bowled over by Nicki Minaj - sure she's done some mean ...