(Note that this post will be updated regularly throughout 2012)
My Top 10 Albums of 2011
(Note - SBTRKT was missing from previous end of year listing)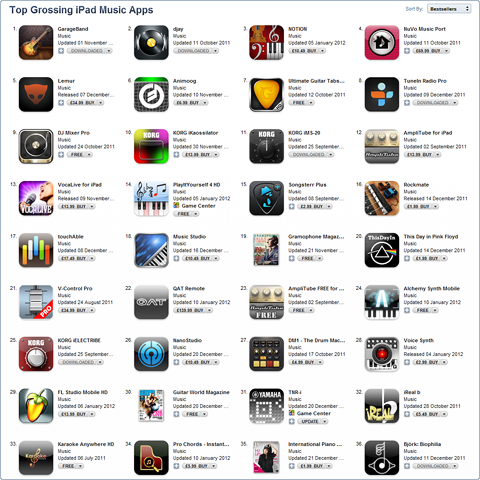 11 Musical Trends for 2012
Some artists will move away entirely from Album releases; Rihanna is currently the most successful singles artist (47.5 million downloads since 2005), and I believe several artists will move to just releasing singles and then compilations of singles rather than proper albums
YouTube will continue to grow in relevance as a music discovery resource - it is after all the new MTV
Artists will embrace more technology in their music delivery - in a similar vein to Björk's Biophilia - expect to see more interactive albums and artist / album apps
2012 sees a make or break renaissance for MySpace - but is it too late to take on YouTube, SoundCloud, Spotify and Facebook - which have each taken over a part of MySpace's key areas of expertise / influence?
We will see more apps - in both internet and tablet-based form - to allow even easier music production / collaboration and remixing, along with simpler, fully-integrated music publishing and distribution platforms
2012 will also see more entrants into the group sharing / interaction category of music - along the same lines as Turntable.fm
A leading electronic musician will employ Kinect-type technology into their core music-making and performance activities
There will arise at least one new significant music-sharing platform, with a very innovative means of revenue generation / sharing which holds enormous appeal for both musicians and fans
Spotify will strengthen its position as the leading music streaming platform - with yet further apps and integrations
Music unit prices - i.e. median album and single prices will be streamlined further in 2012
We will see even more free-to-download mix-tape type albums - DatPiff could become a household name!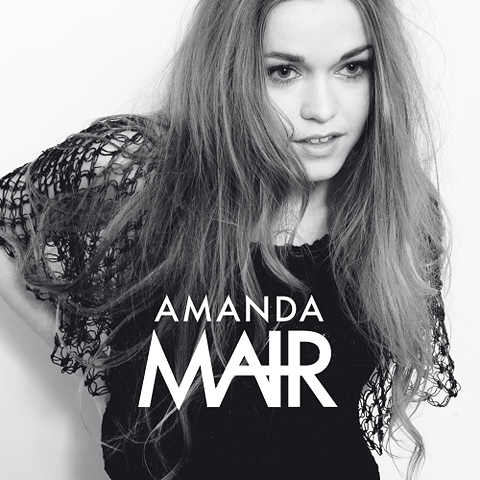 11 New Artists for 2012

(Note that I consider Frank Ocean, Skrillex and The Weeknd to be significantly active in previous years and thus not properly eligible as 'New' in 2012, the same could be said of Lana Del Rey too really and Ronika, but I'm granting both an exception!)

Adrian Lux - Catchy, Melodic, Kaskade-ish Vocal House

Amanda Mair - Swedish Pop Chanteuse - kind of in the Lykke Li mould

Azealia Banks - 2012 Style Hip House - Missy Elliott's heir-in-waiting

Charli XCX - somewhere between Marina Diamandis and Ladytron - 80's inspired electropop

Clement Marfo & The Frontline - latest greatest hope from the UK Grime scene - could give Tinie Tempah a run for his money

Delilah - Modern Urban Pop Soul - sits somewhere between Amy Winehouse and Emeli Sandé - not as strong a voice though

Emeli Sandé - Modern Urban Soulstress with hints of vintage Massive Attack
Jessie Ware - This year's goto club track vocalist has beautiful tone and delivery, not unlike that of Sia

Lana Del Rey - the 'Gangsta Nancy Sinatra' finally releases 'official debut album' - alas missing personal fave killer promo singles - 'Kinda Outta Luck' and 'Lolita'

Niki & The Dove - like a slightly poppier 'The Knife' as if fronted by Kate Bush

Ronika - 80's influenced / early Madonna sounding chanteuse - who's due an album any time now - following a fairly expansive spate of some truly great singles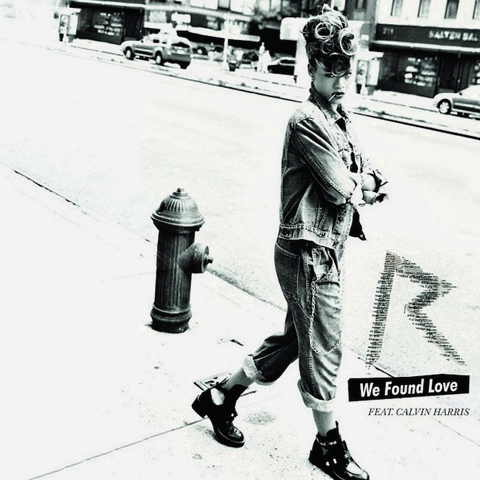 5 Key Sounds for 2012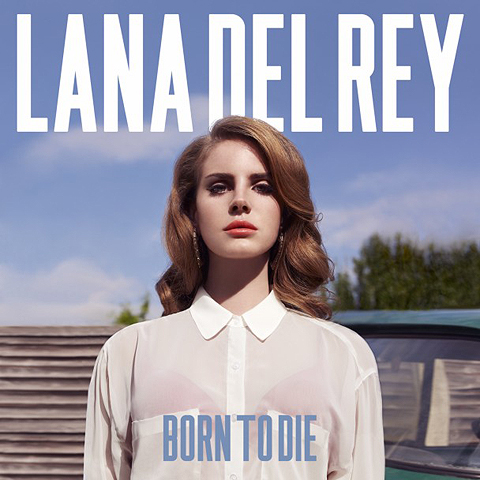 2012 Album Release Schedule
(Personal likes only!)
® = Review | #★ = Number of stars - out of 5

January

Armin Van Buuren - State of Trance Year Mix 2011 ® 5★
The Asteroids Galaxy Tour - Out of Frequency
Chairlift - Something ® 5★
Jazzanova - Upside Down
John Talabot - fIN
Lana Del Rey - Born to Die ® 5★
Leila - U&I
Moguai - Mpire
Skrillex - Bangarang EP
Symmetry - Themes for an Imaginary Film

February


Air - Le Voyage Dans La Lune ® 4★
Amanda Mair - Amanda Mair ® 5★
Azuli - Miami 12 - mixed by David Jones
Blondes - Blondes
Daroc - Destination EP
Die Antwoord - Tension ® 4★
Emeli Sandé - Our Version of Events
Estelle - All of Me
Goldfrapp - The Singles
Lindstrøm - Six Cups of Rebel
Monolake - Ghosts
Nina Kraviz - Nina Kraviz
School of Seven Bells - Ghostory
Ting Tings - Sounds from Nowheresville
Ulrich Schnauss & Mark Peters - Underrated Silence

March


Ava Luna - Ice Levels
Chromatics - Kill For Love
Danny Brown - XXX
Grimes - Visions
Julia Holter - Ekstasis
Madonna - MDNA
Micatone - Wish I Was Here
Miike Snow - Happy To You
Nite Jewel - One Second of Love
Photek - DJ Kicks
The Lights - Siberia

April
Adrian Lux - Adrian Lux
Datsik - Vitamin D
De La Soul - First Serve
Étienne de Crécy - My Contribution to the Global Warming (70 track retrospective)
Flemming Dalum / Intergalactic Gary - The Outer Edge of 80's Synth
Jack White - Blunderbuss
Marina and the Diamonds - Electra Heart
Matthew Dear - Beams
Michael Canitrot - Playboy Sessions: Paris
Poliça - Give You The Ghost
Santigold - Master of My Make Believe
Sébastien Tellier - My God is Blue

May


Alt-J - An Awesome Wave
Barcelona - Not Quite Yours
Eric Prydz - Presents Pryda
El-P - Cancer 4 Cure
Garbage - Not Your Kind of People
Gossip - A Joyful Noise
i:cube - "M" Megamix
Killer Mike - R.a.P. Music
Melody Gardot - The Absence
Niki & The Dove - Instinct
Regina Spektor - What We Saw from the Cheap Seats
Saint Etienne - Words and Music by Saint Etienne
Sigur Rós - Valtari
The Temper Trap - The Temper Trap
Thomas Gold - Axtone Presents Thomas Gold
Tilbury - Exorcise
June
Iamamiwhoami - Kin
Ladyhawke - Anxiety
Metric - Synthetica
The Hundred in the Hands - Red Night
Thomas Gold - Axtone presents Thomas Gold
Totally Enormous Extinct Dinosaurs - Trouble
July
Cooly G - Playin' Me
Delilah - From The Roots Up
Dirty Projectors - Swing Lo Magellan
Frank Ocean - Channel Orange
Jaymo & Andy George - Moda Black (Mix Comp)
Nas - Life is Good
Passion Pit - Gossamer
Purity Ring - Shrines
Twin Shadow - Confess
August
Bloc Party - Four
Eivør - Room
Holy Other - Held
Jessie Ware - Devotion
Ministry of Sound - The Sound of Dubstep Darker 2
MNDR - Feed Me Diamonds
Mungolian Jetset - Mungodelics
Yagya - The Inescapable Decay of My Heart
Yeasayer - Fragrant World

September
Animal Collective - Centipede Hz
Deadmau5 - Album Title Goes Here
Deerhoof - Breakup Song
Efterklang - Piramida
Kanye West - Kanye West Presents Good Music Cruel Summer
Lindsey Stirling - Lindsey Stirling
Muse - The 2nd Law
Nelly Furtado - The Spirit Indestructible
The XX - Coexist
October
Bat For Lashes - The Haunted Man
DJ Fresh - Nextlevelism
Ellie Goulding - Halcyon
Kendrick Lamar - good kid. m.A.A.d city
Ministry of Sound - Euphoria: Electronic Dance Music
Swedish House Mafia - Unitl Now
November
Andy Stott - Luxury Problems
Crystal Castles - III
Fake Blood - Cells
Girls Aloud - Ten
Lana Del Rey - Born To Die Paradise Edition
The Weeknd - Trilogy
TBC

Annie - TBC
Araabmuzik - Electronic Reality
Azealia Banks - Broke with Expensive Taste
The Avalanches - TBA
Bloodgroup - TBA
Bullion - TBA
Burial - TBA
Culture Club - TBA
Daft Punk - TBA
Daroc - TBA
Desire - TBA
Glass Candy - Body Work
Janelle Monáe - TBA
Kat Graham - TBA
The Knife - TBA
Kraftwerk - TBA
Little Boots - TBA
MC Xander - TBA
MGMT - TBA
Mylo - TBA
Portishead - TBA
Roisin Murphy - TBA
Rusko - TBA
Skrillex - TBA
Sunday Girl - TBA
U2 - Songs of Ascent
Yeah Yeah Yeahs - TBA