Affino is Participating alongside AgriBriefing / LAMMA 365 at PPA's Leadership Summit Event on April 28th/29th
12 April 2021
5:20 PM

Stefan Karlsson
Affino
Briefing Media
LAMMA 365
PPA
PPA Leadership Summit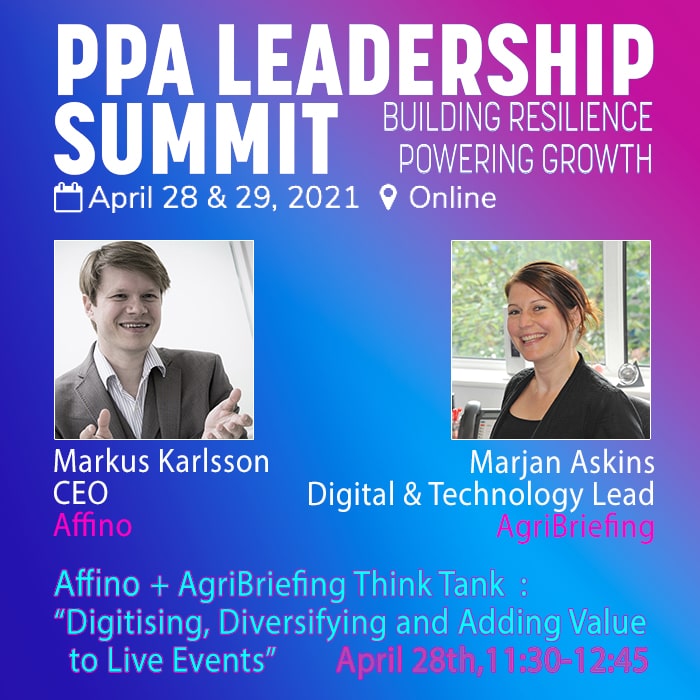 PPA's Leadership Summit is the key annual event for C-Suite Executive Leaders from the Publishing Industry. The two day program covers a wide variety of themes and subject areas, including :
Building Engagement and Reader Value
Commercial Patnerships
Content Creation
Digital Economy
Digitising Live Events
Hybrid Events
Hybrid Working
The Impact of Covid-19 on the Future of Work
Monetising Digital Events
Podcasts
Risk Management
Subscriptions and Memberships
On the first day - Wednesday 28th, Affino in partnership with AgriBriefing will be conducting a live case history and Think Tank from 11:30 - 12:45 :
---
Digitising, Diversifying and Adding Value to Live Events
Real-Life Case History and Think Tank on how LAMMA, one of Europe's largest Trade Shows, with its 161,000 attendee database, expanded its 2-day NEC-based event into the every day resource which is LAMMA 365.
Agricultural Vehicles and Machinery Reviews and News
Selectable Machinery Comparisons
Combination of Event, Print and Digital Propositions
Incorporating quality Videos and Podcasts
Interest Based Sector Overviews
Dealer Listing with Post Code Locator and "Book a Test Drive" function
Loyalty Scheme with Rewards
My Library, My Interests, and full Profile management
Multiple focused Searches
Extensive Commercial Partnerships
The Think Tank will be Moderated by :
---
Markus Karlsson - Co-founder and Chief Executive Officer at Affino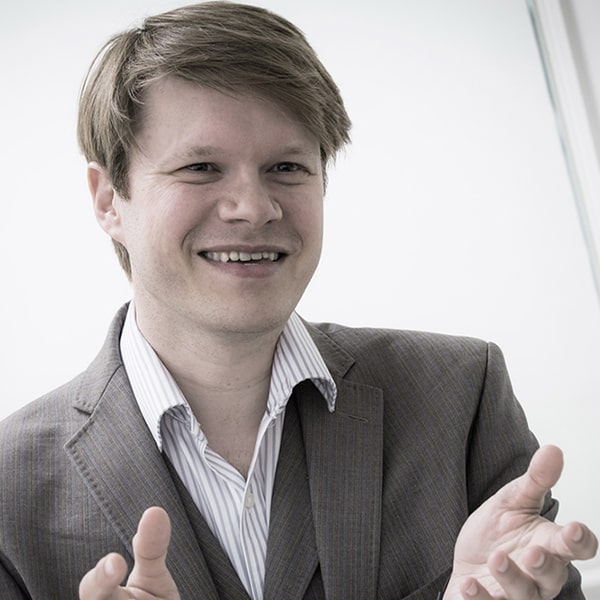 He's a brilliant business analyst and systems architect who has an uncanny knack of getting right under the skin of things and figuring out how to improve them. He was the original author of the Affino platform back in 1998, and has overseen and witnessed first-hand most of the key technological advances that shape our digital futures.
---
Marjan Askins - Digital and Technology Lead at AgriBriefing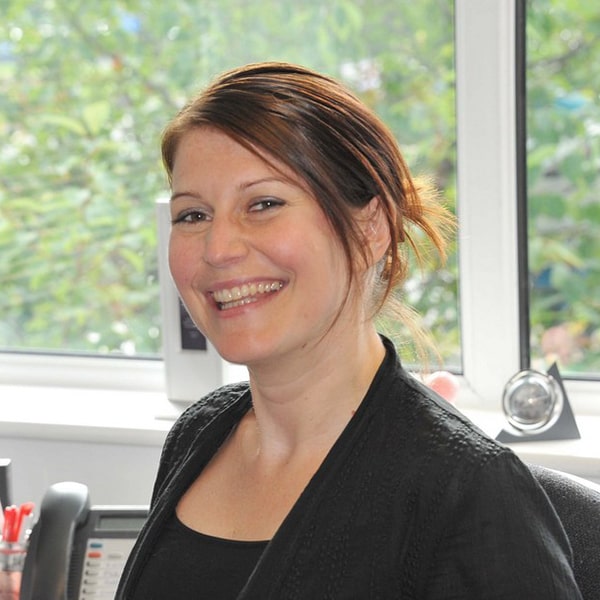 Marjan was appointed as Head of Digital Operations in January of 2016. She has overseen the rollout of a number of significant digital projects including the Farmers Guardian Website, and recent LAMMA 365 Agricultural Machinery and Vehicles Platform. Before that Marjan was Operation Manager and Head of Digital Development, and she initially joined AgriBriefing in March of 2012 as a Website Project Manager.
Prior to AgriBriefing Marjan was a lead Website Project Manager at United Business Media, and an Account and Project Manager at Getty Images.