You are here:
Home
|
Blogs
|
Stefan's Naturally Aspirated Blog





11 Nov 2014 11:13 AM

Popular

Comments

Profile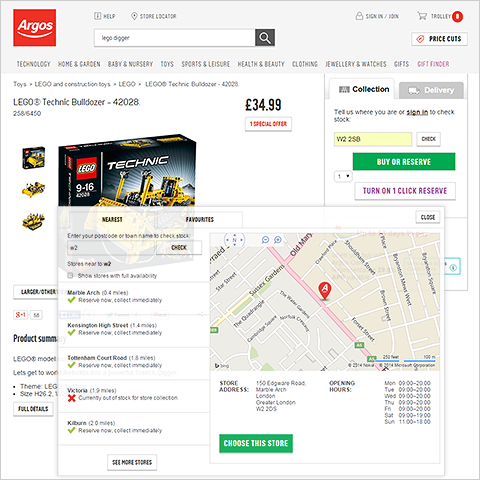 Throughout this year I've been talking about the key challenges High Street Retailers face with trying to consolidate their online / offline inventories - so that shoppers can be sure of the likelihood of their obtaining what they seek when they venture into town. In numerous posts over the years I have highlighted my disappointment about making the usual weekend pilgrimage into town - only to find that most of what I was after is either not stocked by the particular branch I happen to end up in, or is recently out-of-stock.

I have cited Phonica and Forbidden Planet before - whose inventories are somewhat in sync with their websites, and I can check with some surety before I set off. Neither one has a same-day reservation facility yet, but if I set off early enough, I can usually guarantee a favourable result.

This is also the second time I have secured a new iPhone by reserving one for in-store collection the night before. Admittedly I was compelled to venture a little further afield this time to get my first choice of model (Apple Store at Watford Mall), but the fact that I could reserve and knew that my phone was waiting for me, more than offset the extra miles I needed to go to obtain satisfaction.

As shared previously too, I still vividly recall two particularly vexing examples of poor customer service - both happened on Regent Street - in the pursuit of shoes at Hugo Boss and a jacket from Banana Republic. In the first instance my size was out-of-stock at Regent street, but I had to forcibly cajole the shop assistant to ring each of the other London branches in turn - until we secured a pair at Brentwood. I then had to plead and negotiate to have those shoes conveyed to said branch for easy pick-up the following week. At Banana Republic it was more a case of 'missing stock' in that the computer said they had 2 in stock at Regent Street, but the assistant could not find either anywhere. I was sent to the Long Acre branch where a similar scenario played out in unusual déjà-vu fashion. I eventually secured said jacket when returning to the Regent Street store later in the day, and finding the mystery jackets now featuring prominently on display.

It is quite a common scenario thought that I venture into town in high spirits and return at the end of the day wholly empty-handed and deflated

...

Add Comments
|
permalink
|
email this
|

|





18 Mar 2014 12:27 AM

Popular

Comments

Profile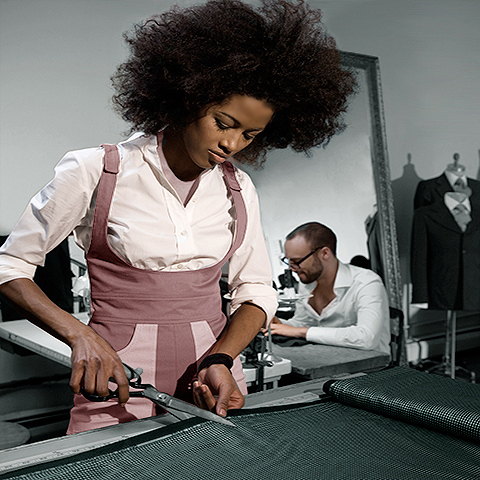 For hundreds of years everything was individual and bespoke, and made-to-order. Then came mass-manufacturing and off-the-peg retail (prêt-à-porter) - which allowed more consumers to buy reasonable quality products, and moreover take their wares home with them on the same day. For the wealthiest echelons of society, made-to-order is still used regularly to deliver unique and individual products, but the majority of consumers want lower cost products which are available sooner.

Customisation as such is nothing new really, made-to-order customers had their initials embroidered onto their garments to denote quality and exclusivity when manufactured shirts first arrived, but then the mass-manufacturers started to offer the same monogramming service - one of the earliest examples of mass-market customisation - meaning that tailors had to increasingly rely on more visible luxury trims and finishes to give them an edge.

Where we are today really is that customers increasingly want to be able to stamp their individuality onto a particular product, but they don't wish to pay over the odds for the privilege, nor do they wish to wait overly long to receive their goods. There's quite a number of generic customisation services - like for instance mobile phone case specialists - who allow you to bling up and create your own unique phone case.


Here follows a brief list of some of the better examples of companies offering customised products:

NIKEiD - Create your own version of the Free / Flyknit trainer

Build a Bear Workshop - Choose your base model cuddly toy; e.g. dog, then select colour / characteristcs and outfits

MakieLab - Design your own doll

Brick Brigade - Customised Lego kits and minifigs

Evisu - Customised Jeans

Swarovski Crystallized (now defunct) - Make your own jewellery from Swarovski crystal elements

Prada & Fendi - Both these brands pioneered handbag ornaments (artsy characters / motifs) attached by keyring / key chain - sometimes the ornaments cost as much as the original bag!


Swarovski Crystallized was a great idea, but has proven to be too much choice for the consumer - that is to say that consumers are far more comfortable with making smaller design changes, than actually specifying or making something too much from scratch. I

...

2 comments
|
permalink
|
email this
|

|





21 Feb 2014 10:01 AM

Popular

Comments

Profile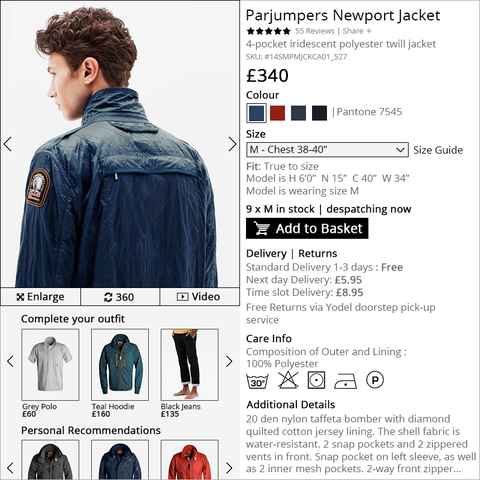 Retail is increasingly moving online, although there will always be some forms of shopping more suitable for a personal hands-on experience. When I buy clothing, I always try to bear in mind the following five criteria (The 5 F's):
Fabric - What is the garment made of? Is it machine-washable? How does the fabric drape? Is the fabric water resistant and breathable? How will it stand the crumple test?
Fit - Exactly what size and shape is the garment? How well will it fit me - is it slim / loose? Is the garment true-to-size or larger / smaller than advertised?
Finish - How well is the garment put together? How tight / defined is the stitching? What little details elevate the quality of the garment?
Form - What is the garment's overall styling - colour, shape etc.?
Function - I like all my jackets to have minimum 4 sealable pockets. I love 2-way zips. Special functions include overall purpose of garment - e.g. athletic garments need to enable free movement, wick away sweat etc.
So when I buy something in-store, I can run my fingers along the stitching and seams to ascertain quality, I can also obviously try on the garment to ascertain how good the fit is, how well it suits my frame etc. - all people are different shapes and sizes and not all brands will suit.
When buying online, as you cannot easily apply all the 5 criteria, there will obviously be a fair degree of returns, so for Fashion Retail, the returns process is an essential component. Overall though, you are trying to overcome various barriers to sale - to put the shopper's mind at ease and remove all doubts they may have. I devised the above template to include all the necessary details to give a shopper full confidence to buy from you. I buy a fair amount of clothing online, and have distilled best practices from the leading fashion retail sites, as well as extrapolated some finer nuances which appeal to my own discerning nature.
NOTE - that I was limited by space (800 x 800 pixel visual) and that the above concept is obviously a little cramped for space - the final implementation would of course have a more spread-out layout.
The key purposes of the included elements are as follows:

Ratings | Reviews | Share +
Social elements are key to encouraging purchases onsite (Ratings + Reviews) as well as through distributed social media

...

1 comment
|
permalink
|
email this
|

|





10 Feb 2014 9:11 AM

Popular

Comments

Profile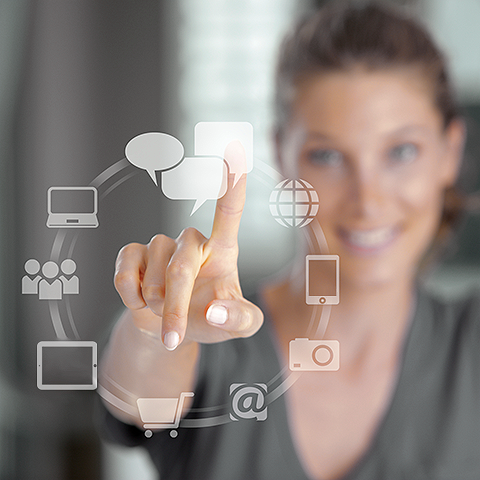 Not only am I an Ecommerce Specialist for Affino, I am also an avid International Internet shopper. I buy goods from pretty much every part of the civilised world - from USA to Hong Kong and Japan and all the major states of Europe in between (20+ countries). I have bought all manner of goods at all manner of prices / currencies and dealt with various returns processes, goods forwarding services and general customer services - including advanced goods and customs / imports handling. My day-to-day trifecta are Amazon, Ebay and Ocado, but I also have a love for Juno.co.uk (Vinyl) Wiggle.co.uk (Sportswear) and Parajumpers.it (Sportswear) - getting next day delivery from Italy for £22 is seriously good! Generally I love fast and efficient service best - and I love that Amazon uses Yodel to arrange doorstep pick-ups for returns - everyone should do this!
Here follow my recommendations for how everyone could sell better online:

1: Full Disclosure
Too many sites still get this wrong - not telling you everything you need to know to check-out with confidence. The bare minimum info you need is whether an item is actually in stock and ready for despatch, and EXACTLY how much it is likely to cost. Details need to be something like this:
9 in Stock, despatching now
Price £10.00
Standard 1-3 day delivery from £3.00
The above is clear and to the point, and has no ambiguity - many sites that don't display stock levels, don't actually have the items that they are listing 'in stock' - this should always be made clear to the consumer. I still see sites that don't include pricing on listings, and have no reference to delivery costs until you are in the final stages of checkout - all these are major cases for shopping basket abandonment.

2: Compact Info
Grouping all the essential order data together in one compact location makes it easier for customers to see what they're in for, and therefore better predisposed to actually making an order. Many sites hide essential information behind tabs, or locate it in different areas of the page. A single at-a-glance box with everything you need to know compactly contained within it is the ideal here.

3: Reassurance
You will often hear me talking about 'Post Purchase Dissonance' i.e. the doubts a consumer

...

Add Comments
|
permalink
|
email this
|

|





05 Jan 2014 11:59 PM

Popular

Comments

Profile
Tags:
online retail
,
publishing
,
seo
,
ecommerce
,
social commerce
,
Affino
,
Affino 7
,
Online Incentives
,
responsive design
,
Affino Social Commerce
,
Affino Social Commerce Solution
,
Multi-domain
,
Multi-domain Delivery
,
Replatforming
,
Enabling Platform
,
Online Engagement
,
Easy Back-end Integration
,
SEO Structure
,
Content Personalisation
,
Web Personalisation
,
Instant Anlytics
,
Web ROI
,
Web Business ROI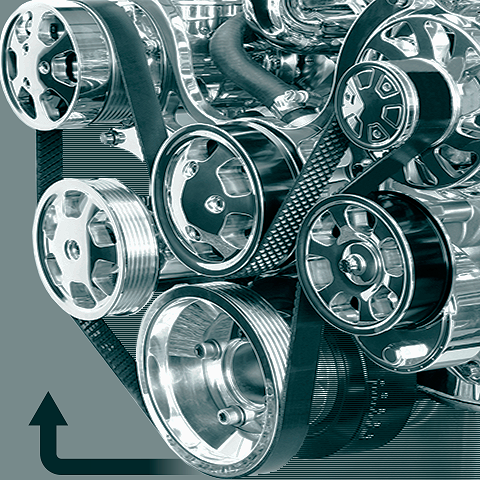 Over the last 12 months, we have heard a lot about the need for replatforming, owing to game changers and paradigm shifts in the online retail industry. The chiefest of these is the increasing consumer shift to mobile devices and the need to provide a seamless high-level customer experience across all channels of involvement. Responsive Design will of course be essential, but there are several other key criteria which will need to be seriously considered too.
Here follows a quick checklist vs your current platform as to whether you need to change-up to a more powerful engine to grow your business effectively in 2014:

Current Platform is not Responsive
According to IMRG, in 2013 it was mobile devices that were responsible for the net growth in eCommerce - you need Responsive Design to be able to provide your customers with a seamless experience across all their chosen touchpoints.
Current Platform is not Enabling
Can you update content. structure. layout, design and campaigns without agency assistance? Speed of reaction is critical of course to maintaining a healthy competitive advantage, and if you can do more yourself you save on overheads...
Current Platform is not Engaging
Are your customers actively engaged on your sites - by means of social and participative functionalities? Customers need a platform for communication and participation, they want a voice, and are no longer content to just pass silently through checkout.
Current Platform does not support Multi-Domain Delivery
It is essential for marketing effectiveness to be able to target each customer demographic with their perfect experience on a dedicated and relevant domain. Failure to provide a high-level dedicated experience will mean customers look elsewhere for satisfaction.
Current Platform does not support easy Back-End-Integration
It is inevitable that the website front-end will need to be integrated with key back-office technologies, for many platforms this can be a very high-level overhead experience. Indeed, for many platforms this can be the chief bugbear and often means the web team spends more time managing the system than developing and evolving the customer experience.
Current Platform does not offer Customer Incentives
A successful retail platform requires ongoing customer incentivisation and activity triggers, relatively

...

2 comments
|
permalink
|
email this
|

|





07 Nov 2013 1:30 PM

Popular

Comments

Profile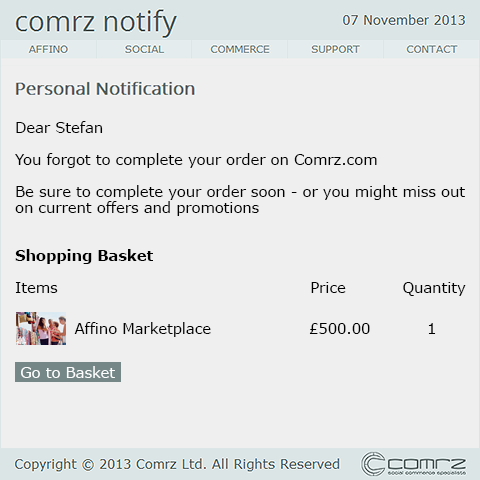 This post was prompted by an email we received last week stating - "How much do you lose to cart abandonment?" - from a certain something company offering a very specific solution for spotting, analysing and dealing with abandoned shopping carts. This highlights two very different approaches to eCommerce sites in general - most of the sites out there are what we would determine fragmented 'bolt-ons' - i.e. a core eCommerce / checkout system with lots of 3rd party integrations - difficult to set-up, manage or evolve. The Affino Social Commerce Solution is a much more holistic approach, as all the essential tools and utilities are included and built into the very core of the system.
Most people don't realise quite how much is available on-tap in Affino, so here follow some of the less obvious included elements - which very much sit within the areas of Sales and Marketing Automation and Social Utilities, all of these of course help with maximising revenues, improving customer retention and generating repeat sales:
Abandoned Cart Notifications
This is simply one of the many triggers within Affino's Messaging solution - others include: Purchase, Login, Birthday and Conversion Event - all despatched fully automatically to incentivise customers
Conversion Events
Part of Affino's Customer Ladder solution, there are currently 42 trigger types with subsets, including: Cancelled Purchase, Friend Bought from Invite, Item added to Basket, Item added to Wishlist and of course Purchase - these can auto-despatch a variety of messages, or trigger coupons, discounts, store credits or other rewards
Lead Generation
You can assign any Conversion Event to a Lead Generation Profile, which logs resultant leads and sends notifications to the appointed Leads Manager/s
Product Subscriptions
Another essential Conversion Event utility, where any conversion even can trigger a content subscription - such that customers get notification whenever a new product is added to a specified category
Recommendations
Based on topics assignment and registered user preferences / likes, Affino recommends content, media, products, contacts and events - so customers get more of what they like - and so do you
Active Shopping Basket Management
Track and manage active Shopping Baskets - help customers through

...

3 comments
|
permalink
|
email this
|

|





07 Nov 2013 1:13 PM

Popular

Comments

Profile
Tags:
internet retail
,
online retail
,
Comrz
,
ecommerce
,
social commerce
,
Affino
,
PayPal
,
Internet Shopping
,
Affino 7
,
Affino Social Commerce Solution
,
Maximising Revenue
,
Abandoned Shopping Basket
,
Abandoned Shopping Cart
,
Shopping Basket Abandonment
,
Econsultancy
,
Experian
,
TolunaQuick
,
Delivery Prices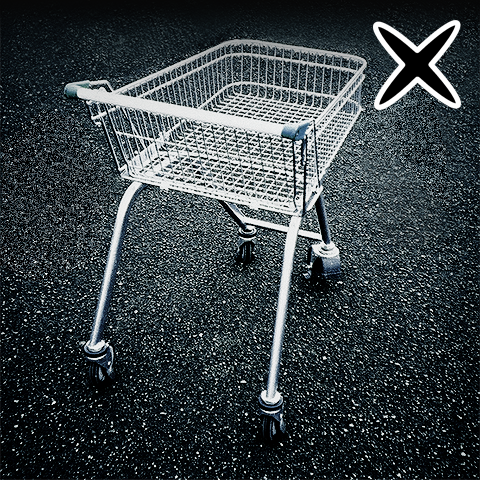 An interesting piece on Econsultancy indicates the key reasons for Shopping Basket abandonment, which Experian estimates is costing UK retailers £1bn+ each year. In an online survey conducted by Econsultancy and TolunaQuick, 44% of customers indicated that they had abandoned a purchase, and cited high delivery charges as the key reason.
Results and key questions as follows:
After adding items to your basket, what would make you abandon your purchase?
77% - High delivery charges
55% - Technical problems
49% - Prices too high
26% - Needing to register before buying
Once you are in the checkout process, what would deter you from completing the purchase?
71% - Hidden charges
58% - Concerns about payment security
44% - Technical problems or slow loading pages
37% - The process takes too long
33% - Lack of contact details
26% - Difficulty filling in forms
23% - Security features such as Verified by Visa or MasterCard SecureCode
How to combat the key causes of Shopping Basket Abandonment
No surprises! Be upfront and transparent about all charges
Always try to give at least 2 delivery options, e.g. cheaper normal post and more expensive express courier
Always try to give at least 2 payment options, e.g. PayPal and Credit Cards
Have an SSL Certificate on Checkout, Registration and Login - most shoppers will be reassured by HTTPS designation in browser
Belong to a relevant retail association - e.g.ABTA or Internet Shopping is Safe
Sign up to Trustpilot for unbiased customer reviews
Use a Single Page Checkout - everything simply laid out on a single screen means faster and easier checkout
Allow shoppers to buy with PayPal - without needing to register or logon
Ensure business address is clearly visible - shoppers are far happier doing business with someone they can place geographically
Have a named customer service representative with picture and contact details on site - shoppers are even happier doing business with someone they can put a face to
Our Social Commerce Solution Affino has been engineered to tackle all the key points indicated above - Contact our Business Development Director Marcus Svensson on maxrevenue@affino.com for further insights on Affino's revenue generating abilities.

...

2 comments
|
permalink
|
email this
|

|





01 Nov 2013 1:47 PM

Popular

Comments

Profile
Tags:
internet retail
,
online retail
,
publishing
,
Comrz
,
ecommerce
,
Affino
,
Zone
,
Affino 7
,
Gill & Macmillan
,
Affino Social Commerce Solution
,
Gill & Macmillan Education
,
Gill & Macmillan Books
,
eTest
,
eTest.ie
,
More Success
,
Sounds Good Phonics
,
Multi-domain
,
Multi-domain Delivery
,
Gill & Macmillan Fireworks
,
Affino Zone
,
Multiple Stores
,
Maximising Revenue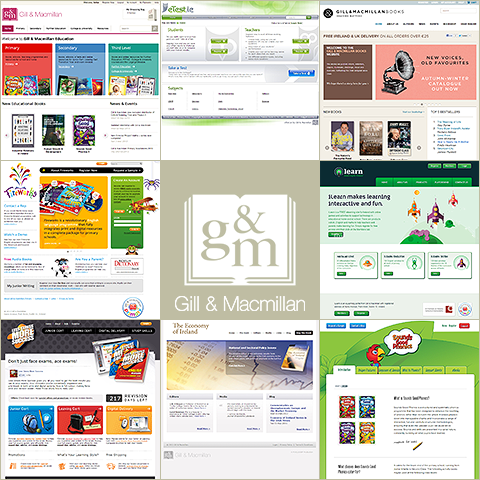 We were somewhat surprised to find that the majority of eCommerce platforms cannot easily be set up or extended for Multi-domain Delivery. By this I mean the ability to target different market segments - whether geographic or other specialisation, by adjusting settings on the same site licence.

The Affino Social Commerce Solution offers just such an ability out-of-the-box; we call it a 'Zone'. You can set up numerous Zones on your Affino site licence - all with different URLs or domain subsets and all with unique design and content. Affino further has built-in tools like 'Structure Copy', 'Restructure' and 'Design Smart Copy' to make it easier for you to adapt existing content, structure and look-and-feel - to create new targeted derivations.

In this way you can create the absolute optimal experience for each of your key target audiences, without any need for compromise. All retailers agree that you get the best results when you are able to provide each customer segment with their own optimised, dedicated retail environment.

When Gill & Macmillan first deployed Affino, they used their site licence for a single site - their eLearning platfrom eTest.ie. The various Gill and Macmillan sites were spread across several different systems, which meant no resource / content sharing and a much larger management overhead for the admin team. The last few years have seen Gill & Macmillan implement a program whereby all the key sites now run on the same Affino licence; these include:
"At Gill & Macmillan, we have many different parts to our business, so it is essential for us to be able to run multiple stores effectively. Affino allows us to easily set up new stores which we can segregate and tailor exactly to our customers' needs"
Stuart Bannon, Webmaster, Gill & Macmillan

Affino Multi-domain delivery can best be defined by the 5 following benefits:
Higher Conversion Rates
Improved Customer Satisfaction
Easier Discoverability
More Relevant SEO
More Effective Targeting
Contact our Business Development

...

3 comments
|
permalink
|
email this
|

|





27 Oct 2013 6:35 PM

Popular

Comments

Profile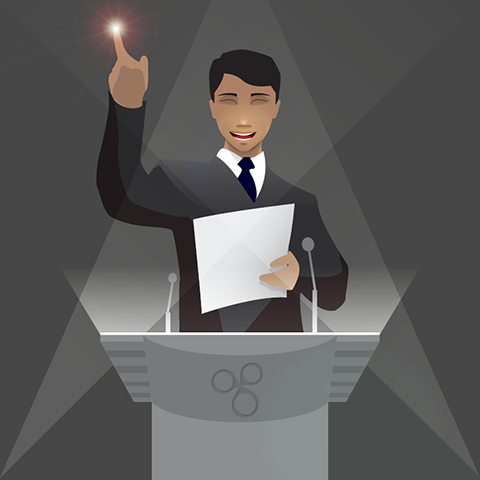 When Affino was first launched back in 2000, the central focus was always for the site owners to have full hands-on control over their online retail environments. Affino has always been developed with a view to being a holistic Social Commerce Platform - combining Online Retail with core CMS, Community and Deep Analysis.
Here are some of the essential facets of the Affino Social Commerce Solution which give Affino users more control:
Structure - Set up, copy and adapt multiple nested or fully independent content / product hierarchies. By utilising separate 'Zones' you can build a Multi-Channel and Multi-Brand Platform with ease
Design Centre - Affino's Design Centre is still as revolutionary today as it was when first introduced in 2002 - DIY Design Implementation via currently 86 Design Element Widgets, Design Styles, Menus, Frames, Design Objects and Skins, with advanced CSS customisation options available for those who have the skills
Personalisation - Using a combination of Affino's Granular Security and Assignable Topics with configurable Design Elements, you can set up highly targetted shop fronts with distinct customer journeys
Application Bar / Control Centre - Total control over everything you see onscreen - Affino has extensive settings profiles to give admin users enormous scope for making instant changes
Live Edit / Design Edit - Edit Content, Text Labels and Design Element Settings on the live Display Screen
Sell Almost Anything - Affino has extensive selling abilities, mixing up standard Product Catalogues with Digital Media, Events, Saleable Articles and Memberships - via Granular Security assignment you can pretty much put a price on any of your site activities
Social CRM + Customer Ladder - Have complete oversight over every activity your site users engage in, track them, incentivise and reward them
Instant Analysis - Affino has several bulit-in dedicated Social Commerce analytics tools as well as the wholly configurable Customer Ladder Conversion Events Analysis, and Configurable Analysis Dashboard with 19 dedicated Commerce widgets
Shopping Basket Management - Track and assist customers with their purchases
Core vs Integrated - Affino contains everything you need to run several high level, socially-enhanced stores in a single solution, but it also integrates with 3rd party solutions including
...

2 comments
|
permalink
|
email this
|

|





27 Oct 2013 12:44 AM

Popular

Comments

Profile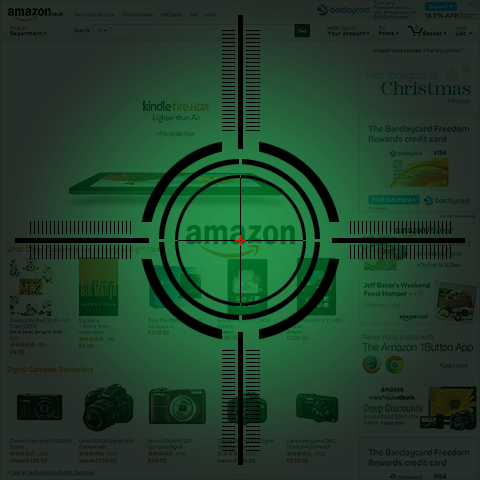 Since it's origin as an American online bookseller in 1994, Amazon has gone on to conquer the world. In most regions where it is active, it is the pre-eminent Internet Retailer, and now covers near enough every conceivable area of shopping, albeit not equally in every territory.
I've been an Amazon Prime Member for some time now, and alongside the Ocado Smart Pass, consider this an everyday essential service! I love the ease at looking something up, and fire and forget ordering with next-day noon delivery in almost all cases - even Sunday to Monday ordering on occasion.
There are many reasons how and why Amazon still maintains its lead:
Range - The Range of goods on Amazon is without equal
Price - In most cases (certainly not all though) Amazon has one of the lowest price points available - particularly for Books / Music / Video / Games
Stock - Amazon typically has a larger stock, so it's less likely to sell out of the item/s you want
Delivery - Plenty of delivery options including same and next day delivery, even with the option of secure lockers and 3rd party location pick-up points
Reliability - You have to be a little careful with Amazon Marketplace, but with a bit of reading between the lines you can usually spot the right moves, pretty much everything I order gets delivered the next day or two
Returns - Amazon uses the Yodel service to pick up packages from customers' doorsteps - I have used it several times and it works brilliantly
Reviews - Even though there is a slight proliferatin of semi-dodgy reviews, by-and-large you get a good indication of suitablity of product from customer reviews
Recommendations - Every area you browse on the site you get sent recommendations via email, not always wholly relevant, but very cool and frequently useful nonetheless
ListMania - Top 10 / 20 lists of customer favourites help you spot new products that are likely to appeal
Wishlists - The ability to file away preferred products for later purchase, great as a reminder for future releases
Amazon is usually my preferred retailer on the basis of a combination of range, cost and service, there are certain areas though that would benefit from improvements.
Areas Amazon could Improve Service:
Packaging - A lot of the packaging is not particularly re-useable for returning goods in - why do Amazon
...

2 comments
|
permalink
|
email this
|

|


| | |
| --- | --- |
| Found: 16 Displaying: 1-10 | |

Subscribe to feed

Subscribe by email
Recent Visitors