28 March 2016 5:58 PM GMT
delivery
online retail
ecommerce
Receipts
Digital Commerce
Packagaing
Returns
Invoicing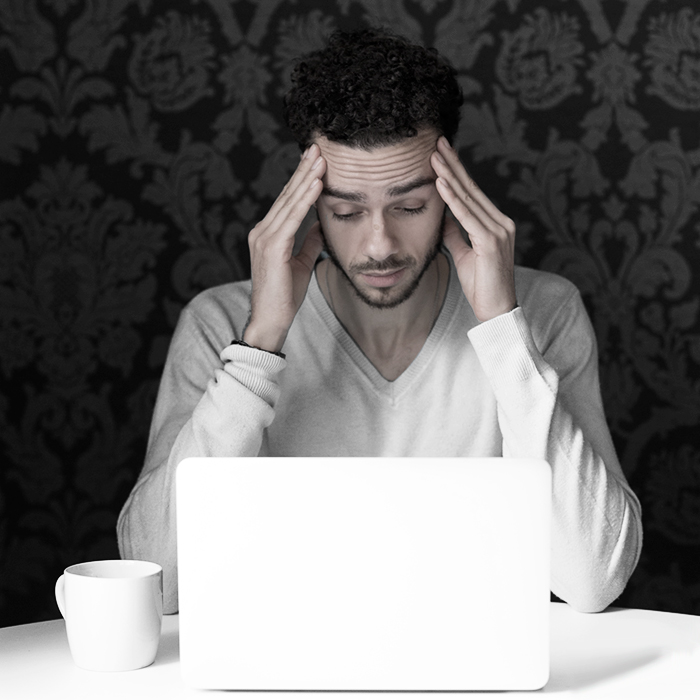 You would have though that when you finally hit the 'Place Order' button, most of your troubles would be over. Yet Ecommerce has a number of intangibles which can seriously impact on customer satisfaction if not handled properly. Most of these issues involve being one removed from the source of the service - such that you can't always just pop into your nearest branch to solve the problem.
I order regularly from all the big players, including of course Amazon, Ebay
...
More
27 November 2015 2:39 PM GMT
online retail
ecommerce
Retail
sales
Digital Retail
Black Friday
Super Sales
Retail Industry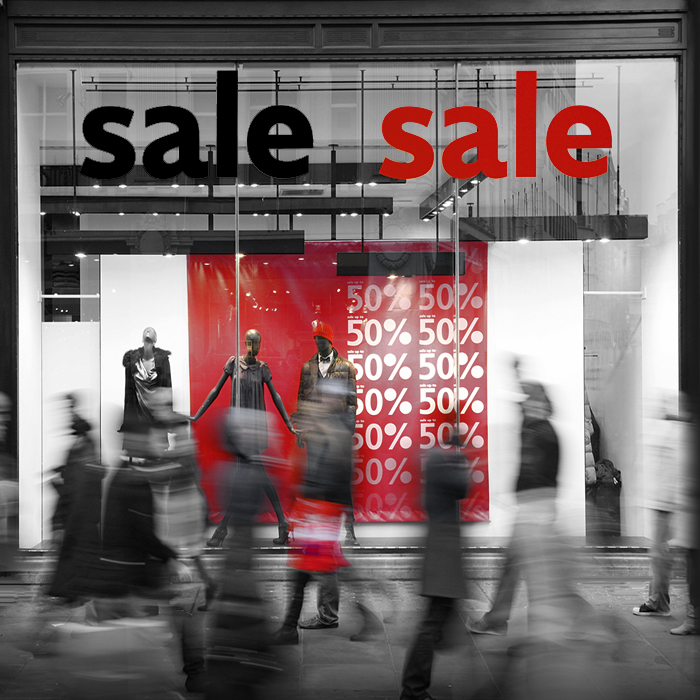 After Americans have gorged themselves on Turkey, many of them feel the need to gorge themselves on 'bargains' which go on sale the day after Thanksgiving. The UK has always had the Boxing Day sales, but somehow we have become entangled in Black Friday now too . Many retailers, and particularly Amazon have made a significant feature of this for several years now - even offering daily bargains in the week leading up to the big day itself.
For Retail / Consumer Psychologists
...
More
04 November 2015 5:19 PM GMT
online retail
ecommerce
Best Online Shops
Online Stores
Best UK Online Shops
Which?
Best UK Ecommerce
Which? Best Online Shops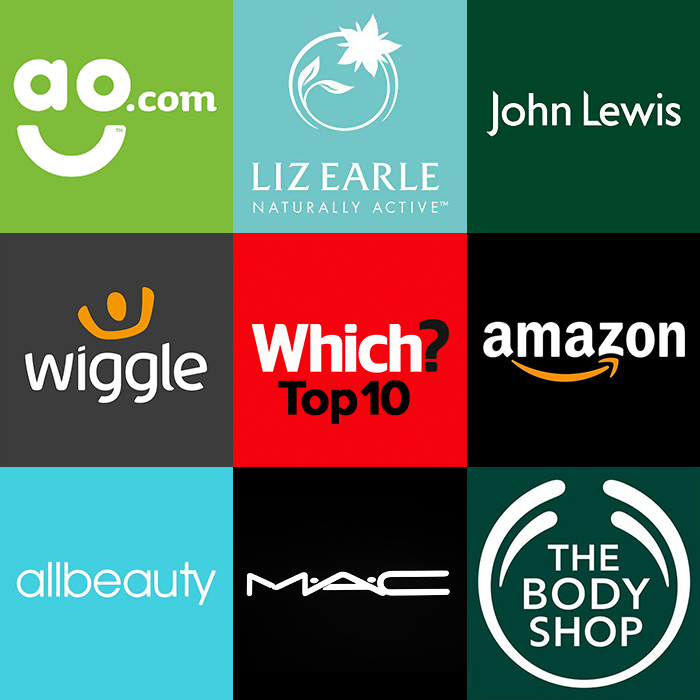 In its latest magazine, Which? rates the UK's online shops on 5 key criteria to ascertain which provide the best experience. It does not fully explain the mechanics of its weighting and what emphasis is placed on its own experts' scores versus those returned in the customer survey. It also excludes the big grocery retailers from this survey for some reason.
My 3 preferred online go-to vendors have been Amazon, Ebay and Ocado for some time now - in that order of frequency. I
...
More
11 November 2014 11:13 AM GMT
online retail
ecommerce
Customer Service
e-Retail
Reserve Online
Reserve in-store
Click-and-Collect
Inventory Consolidation
Hight Street Retail
Consolidated Retail
Uniform Experience
In-store Experience
Uniform Customer Experience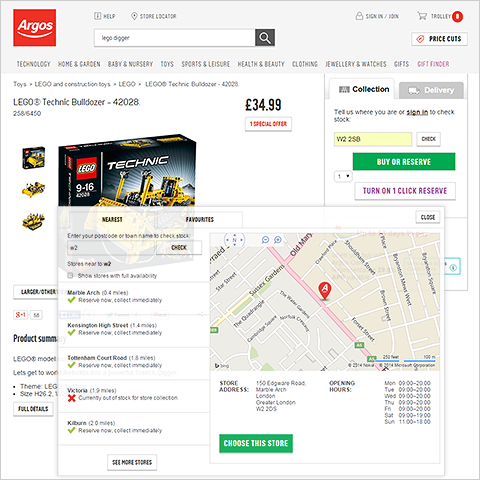 Throughout this year I've been talking about the key challenges High Street Retailers face with trying to consolidate their online / offline inventories - so that shoppers can be sure of the likelihood of their obtaining what they seek when they venture into town. In numerous posts over the years I have highlighted my disappointment about making the usual weekend pilgrimage into town - only to find that most of what I was after is either not stocked by the particular branch I happen to
...
More
18 March 2014 12:27 AM GMT
online retail
ecommerce
3D Printing
Web Interface
Customisation
Custom Retail
Modular Retail
Additive Printing
Retail Differentiation
Customer Customisation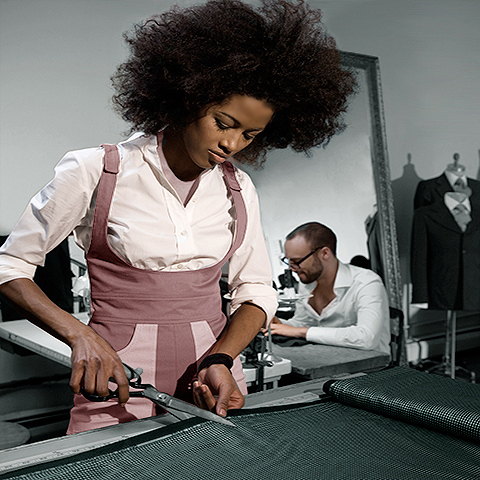 For hundreds of years everything was individual and bespoke, and made-to-order. Then came mass-manufacturing and off-the-peg retail (prêt-à-porter) - which allowed more consumers to buy reasonable quality products, and moreover take their wares home with them on the same day. For the wealthiest echelons of society, made-to-order is still used regularly to deliver unique and individual products, but the majority of consumers want lower cost products which are available sooner.
&
...
More
21 February 2014 10:01 AM GMT
online retail
social media
ecommerce
social commerce
Personal Recommendations
Fashion Retail
Social Sharing
Ecommerce Template
Delivery and Returns
Shopping Online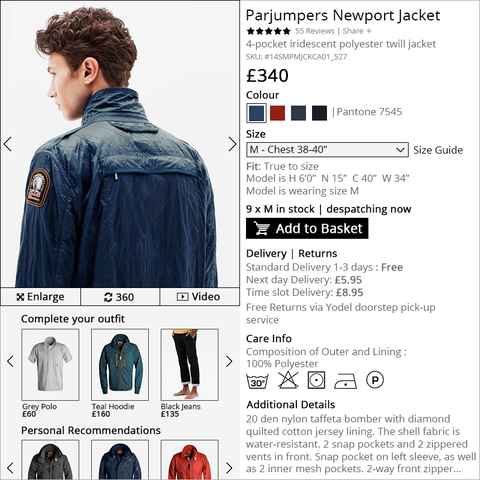 Retail is increasingly moving online, although there will always be some forms of shopping more suitable for a personal hands-on experience. When I buy clothing, I always try to bear in mind the following five criteria (The 5 F's):
Fabric - What is the garment made of? Is it machine-washable? How does the fabric drape? Is the fabric water resistant and breathable? How will it stand the crumple test?
Fit - Exactly what size and shape is the garment? How well will it fit me - is it slim
...
More
10 February 2014 9:11 AM GMT
internet retail
online retail
publishing
ecommerce
social commerce
Future of Online Retail
Internet Shopping
Returns Handling
Ecommerce Wishlist
Post Purchase Dissonance
Retail Reassurance
Retail Simplicity
Online Retail Rewards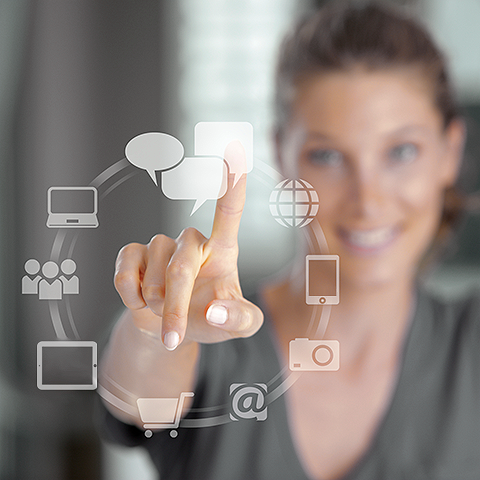 Not only am I an Ecommerce Specialist for Affino, I am also an avid International Internet shopper. I buy goods from pretty much every part of the civilised world - from USA to Hong Kong and Japan and all the major states of Europe in between (20+ countries). I have bought all manner of goods at all manner of prices / currencies and dealt with various returns processes, goods forwarding services and general customer services - including advanced goods and customs / imports handling. My day-to-
...
More
05 January 2014 11:59 PM GMT
online retail
publishing
seo
ecommerce
social commerce
Affino
Affino 7
Online Incentives
responsive design
Affino Social Commerce
Affino Social Commerce Solution
Multi-domain
Multi-domain Delivery
Replatforming
Enabling Platform
Online Engagement
Easy Back-end Integration
SEO Structure
Content Personalisation
Web Personalisation
Instant Anlytics
Web ROI
Web Business ROI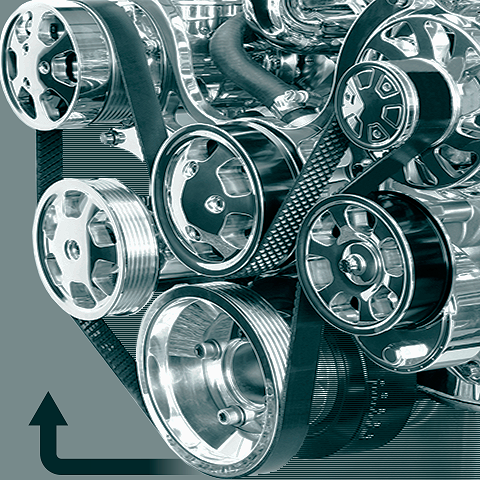 Over the last 12 months, we have heard a lot about the need for replatforming, owing to game changers and paradigm shifts in the online retail industry. The chiefest of these is the increasing consumer shift to mobile devices and the need to provide a seamless high-level customer experience across all channels of involvement. Responsive Design will of course be essential, but there are several other key criteria which will need to be seriously considered too.
Here follows a quick
...
More
07 November 2013 1:30 PM GMT
internet retail
online retail
Comrz
social commerce
Affino
Lead Generation
Affino 7
Affino Social Commerce Solution
Maximising Revenue
Shopping Basket Abandonment
Shopping Cart Abandonment
Shopping Basket Management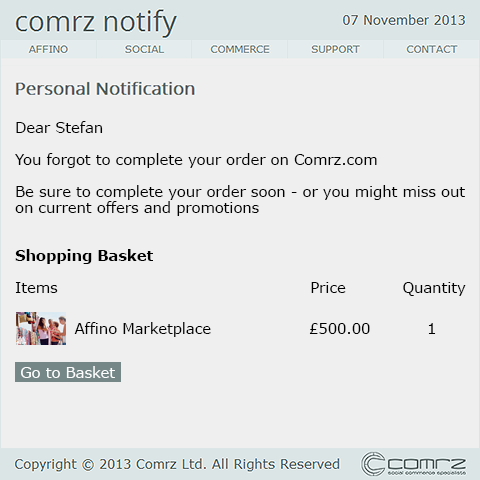 This post was prompted by an email we received last week stating - "How much do you lose to cart abandonment?" - from a certain something company offering a very specific solution for spotting, analysing and dealing with abandoned shopping carts. This highlights two very different approaches to eCommerce sites in general - most of the sites out there are what we would determine fragmented 'bolt-ons' - i.e. a core eCommerce / checkout system with lots of 3rd party integrations -
...
More
07 November 2013 1:13 PM GMT
internet retail
online retail
Comrz
ecommerce
social commerce
Affino
PayPal
Internet Shopping
Affino 7
Affino Social Commerce Solution
Maximising Revenue
Abandoned Shopping Basket
Abandoned Shopping Cart
Shopping Basket Abandonment
Econsultancy
Experian
TolunaQuick
Delivery Prices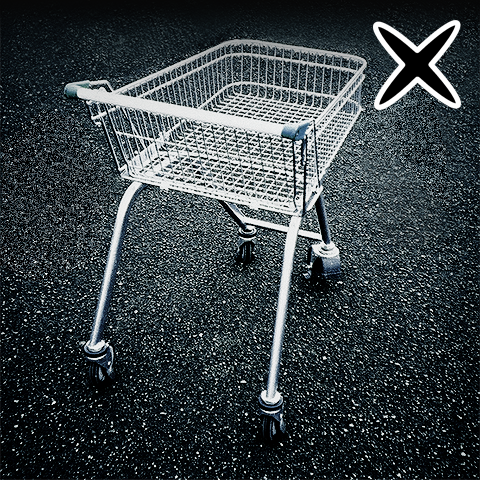 An interesting piece on Econsultancy indicates the key reasons for Shopping Basket abandonment, which Experian estimates is costing UK retailers £1bn+ each year. In an online survey conducted by Econsultancy and TolunaQuick, 44% of customers indicated that they had abandoned a purchase, and cited high delivery charges as the key reason.
Results and key questions as follows:
After adding items to your basket, what would make you abandon your purchase?
...
More