Disney
Empire Cinema
Film Industry
Film Rentals
iMac
iPhone
iPlayer
iTunes
ITV Player
Laptop
Media Formats
Movie Industry
Movie Rentals
Movie Studios
Netflix
On Demand Video
Online Media
social media
Video Rentals
Warner Bros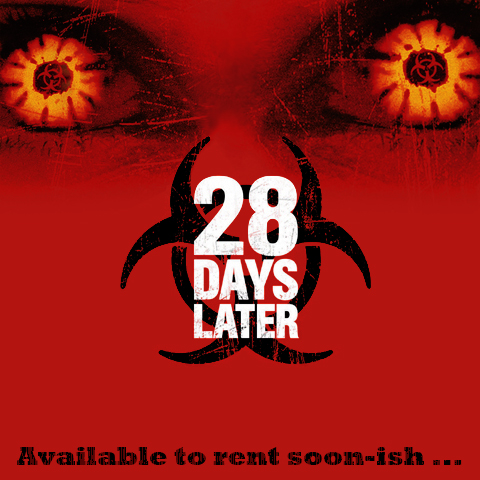 Warner Bros started off this stupidity by increasing their initial 28 day retail to rental window to 56 days. Now Disney is considering a 28-day rental window of its own. On the same day that the Bridesmaids movie announces record online rentals / on-demand views - approaching 5 million views in four months.

Do these movie studios not realise that the majority of people now watch rentals, and ongoingly, fewer and fewer DVDs and even movie downloads will be sold - as for most people, seeing a ...
40D
Amazon VOD
Blinkbox
Demand 5
Hulu
Internet Radio
internet tv
iPlayer
iTunes
ITV Player
LoveFilm
Music Industry
Netflix
On-demand Media
Online Television
Sky TV
social media
Television
TV Catchup
Video
video on demand
vod
web TV
youtube
YouView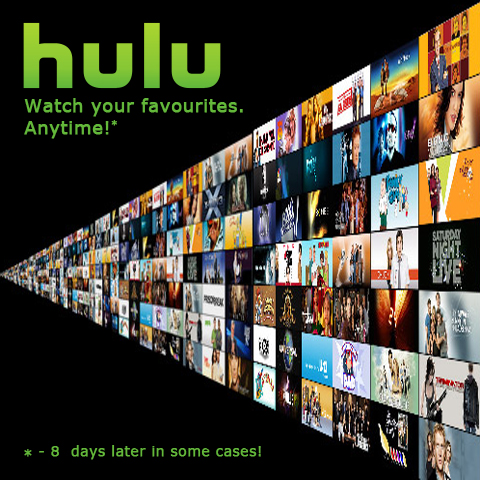 I was a little sad to see that Google TV failed to take off, as I really saw it as the perfect solution to my viewing requirements. I spend most days and several nights working on my 27" iMac, which has ended up as my proxy television set as well. I am so grateful to the various terrestrial TV on-demand services, best exemplified by the BBC's iPlayer, but pretty much every major terrestrial Channel has one now:

BBC - iPlayer
ITV - ITV Player
Channel 4 - 4 on Demand (4oD)
Channel 5 - Demand 5

I...
BBC
Beyoncé
Coachella
Coldplay
Festival'
Glastonbury
HTML5
iPad
iPlayer
Janelle Monáe
Jessie J
music
social media
social networking
U2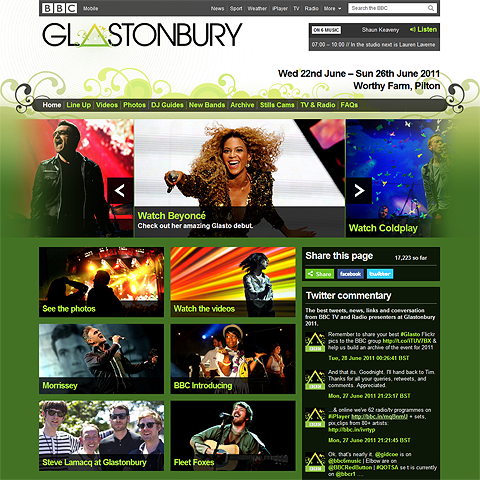 Once again I enjoyed the festival courtesy of the BBC, in my home lounge - and entirely via the Internet. I still feel like I would want to check it out 'on location' one of these years - as long as I had guarantees of good weather, and could attend 'Kate Moss' style - i.e. being flown to and from luxury 5 star hotel at the start and end of every day.

Following my minor critique of the Big Weekend website, BBC are making ever more concessions towards the social Internet, ...