TTG Media Website Visual Guide
14 April 2021
10:17 AM

Stefan Karlsson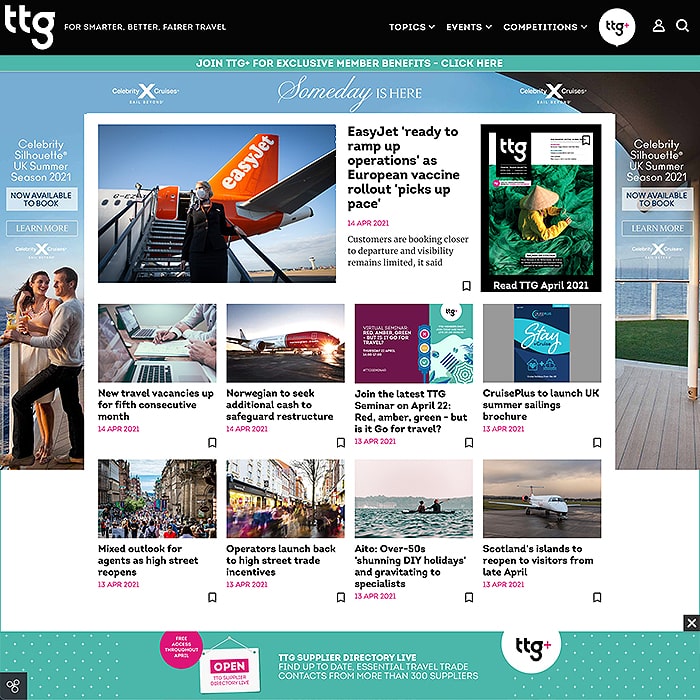 TTGMedia.com is a multiple award-winning Website and Digital Platform running on Affino. During the month of April, TTG's Paywall has been partly suspended - meaning that much of the site has been opened up so that prospective users can sample the extent of value-added content and services provided.
The site is rich in depth and breadth - with no less than 36 key topic landing pages, Competitions, Events, and of course the invaluable TTG+ Membership resources - including the Live Supplier Directory, Travel Agent Tracker, and Print Archive going back to 1953. Do note that a number of those services will require membership and login - so not all the [View Page] links will resolve for non-members.
In any case we thought it opportune to showcase this fantastic benchmark Affino Site - such that all can learn from these innovations!