Contacts Lists
Featured
Lead Gen
marketing automation
sales automation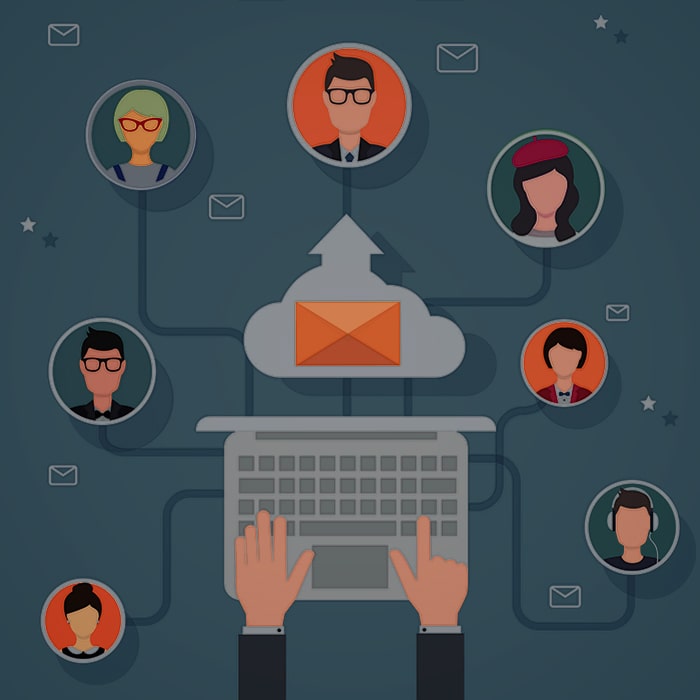 Affino's Contact Lists have become the heart of audience profiling and targeting within Affino. Clients have anything between half-a-dozen lists to well over a hundred thousand.
Affino
Campaign Automation
Conversion Funnel
CRM
CRM Analysis
customer ladder
marketing automation
sales automation
Smart Segmentation
Social CRM
Task Management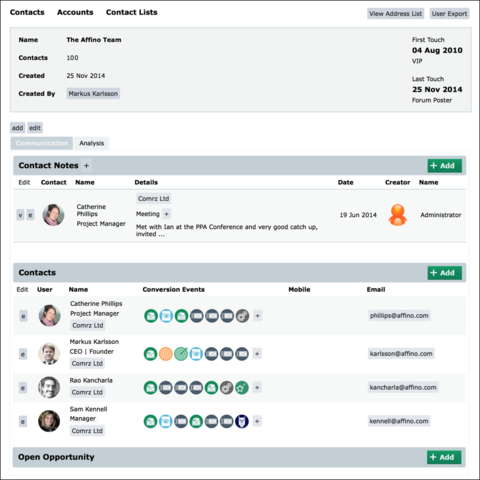 The Affino 7.5 release elevates Affino to the top of the Social CRM ladder. We have put Sales, Marketing and Community Management teams at the heart of our thinking when developing the new Social CRM hub. Every activity undertaken and insight gained by a team member can be instantly shared; and any activity by the client or prospect instantly triggers conversion events which can feed into any number of engagement campaigns.
We have spent time analysing what makes a great CRM, great ...
Affino
analysis
commerce
dashboards
design
integration
marketing automation
Media
mobile
promotion
publishing
responsive design
sales automation
Social
usability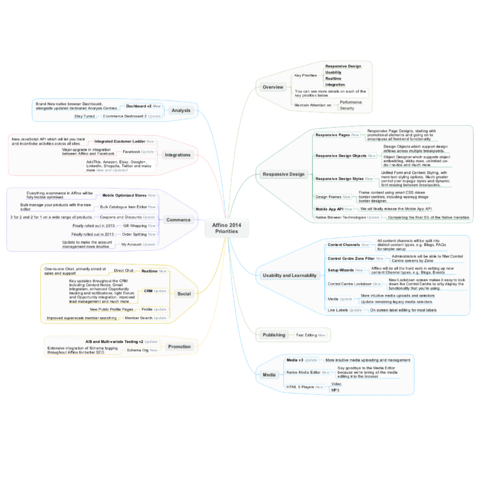 2014 is going to be an exciting year for Affino. Q1 will see the Affino 7.5 release, which introduces the new Responsive Page Designs. These have been a long time coming, but the wait will be worth it. To provide the best experience we went right back to the drawing board for how we serve live pages in Affino so that we could produce the very best responsive interfaces.
In fact Responsive Design is the main priority for the first 6 months of 2014 and everyone should look to be rolling ...