2019
Affino
Annual Review
commerce
Coronavirus
Featured
Resource
review
Sales & Marketing Automation
Subscriptions
Unified Business Platform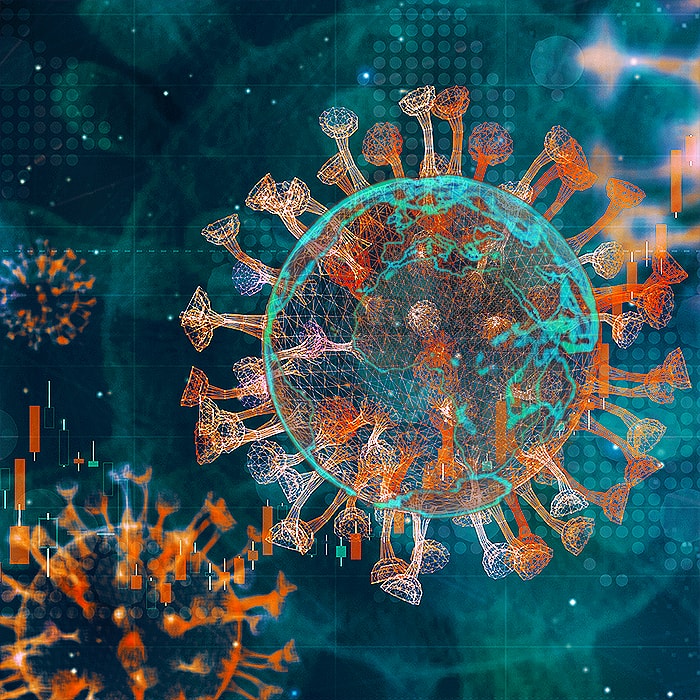 2020 was the year where the Covid Pandemic response took centre stage. Affino's focus has been on supporting the Affino community through the year, whilst transforming the service delivery for the new era.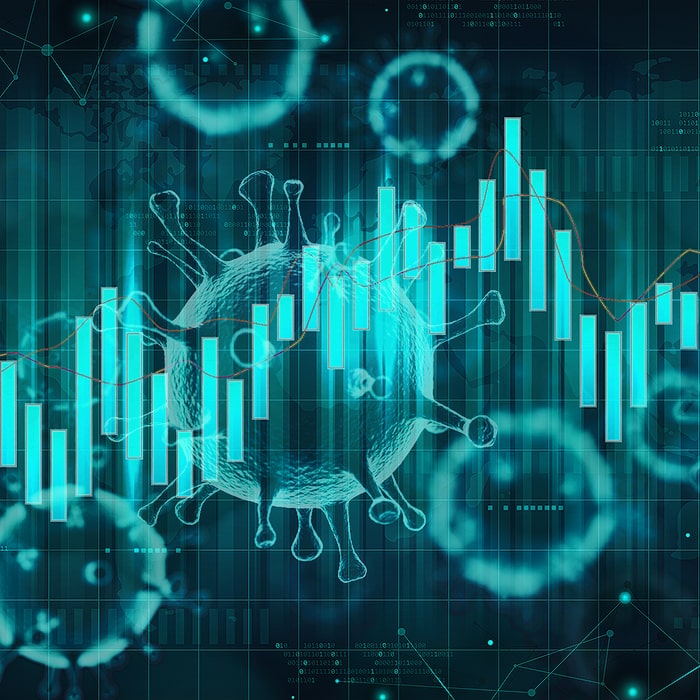 At Affino we have been responding to the evolving Coronavirus / Covid-19 situation on a daily basis and looking to provide as much support as possible to our community. Here are some of the highlights.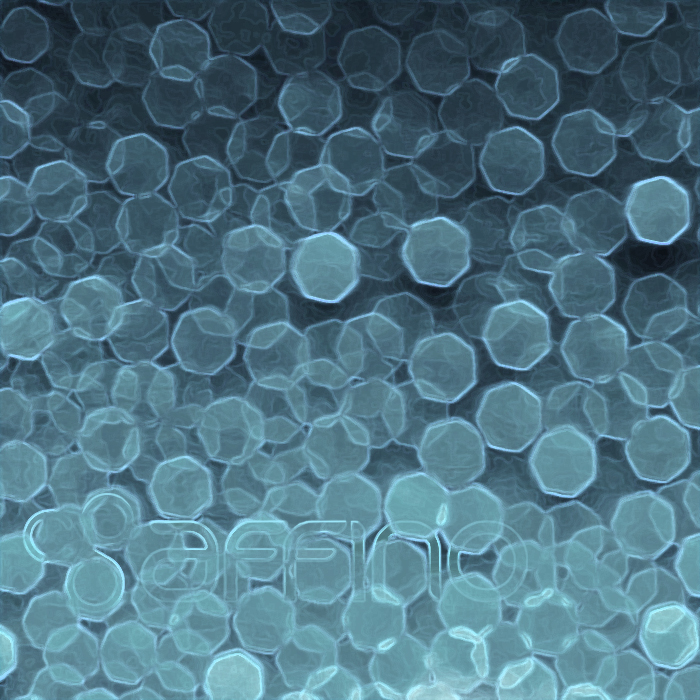 This is a nice Affino release which makes Affino and your sites better looking, faster, more robust and more usable. There are nearly three hundred improvements in this release, and the improvements are really across the board. A great number of the front end interfaces look and flow substantially better in this release and we have a great new Smart Article Listing that transforms how much flexibility you have with listing out content.
Following on from the biggest Affino ...
Affino
analytics
Audience CRM
business
campaigns
commerce
community
contacts
CRM
design
Evolution
Projects
Resource
Social
Unified Business Platform
Upgrade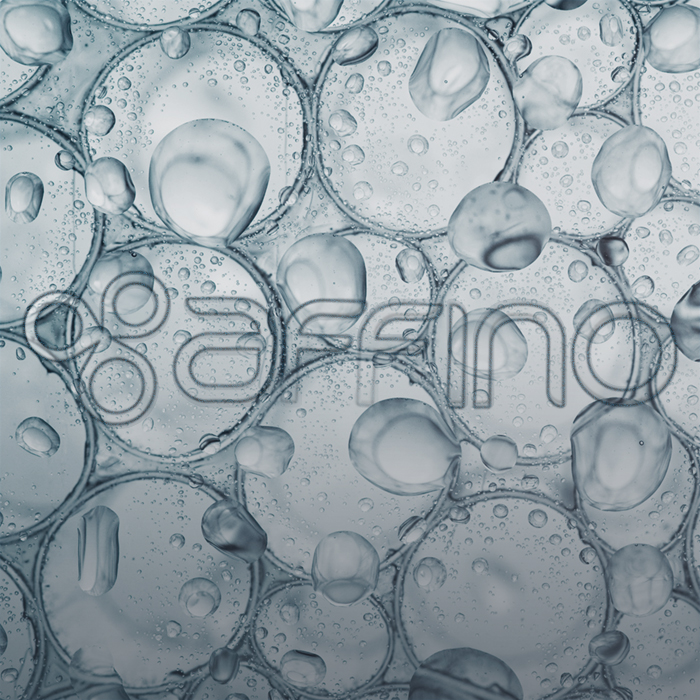 This is the biggest Affino CRM release to-date, in fact it is simply the biggest Affino release altogether. It's been twenty months and a couple of man-decades since we started working on many of the elements which we are bringing together today.
The goal of this release has been to turbocharge all aspects of the CRM, sales, financial reporting and production elements in Affino. We've added a third dimension to the order management in Affino in the new Pro Forma Orders, ...
Affino
analysis
commerce
dashboards
design
integration
marketing automation
Media
mobile
promotion
publishing
responsive design
sales automation
Social
usability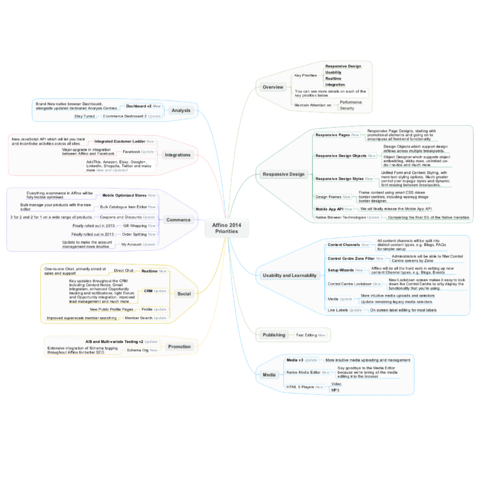 2014 is going to be an exciting year for Affino. Q1 will see the Affino 7.5 release, which introduces the new Responsive Page Designs. These have been a long time coming, but the wait will be worth it. To provide the best experience we went right back to the drawing board for how we serve live pages in Affino so that we could produce the very best responsive interfaces.
In fact Responsive Design is the main priority for the first 6 months of 2014 and everyone should look to be rolling ...
Affino
analysis
Auto Scaling
commerce
control centre
design
design centre
Development
Evolution
Layout
promotion
responsive design
Social
Stats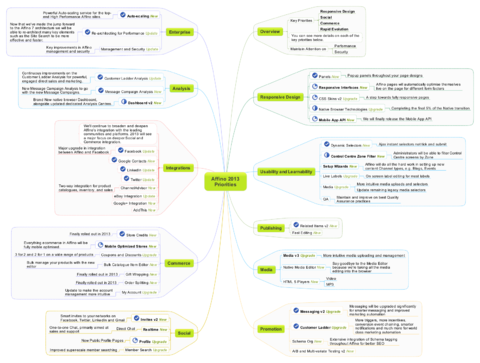 It's the time of year where it's good to review how far we've come with Affino's development since we set out the 2013 Priorities. The big picture is that we've wrapped up one of the two biggest initiatives this year which was to re-architect Affino for super-scaling.
Performance
It took us half the year to get there, but we're now seeing great up-time figures across the board for Affino's SaaS services. There are still more ...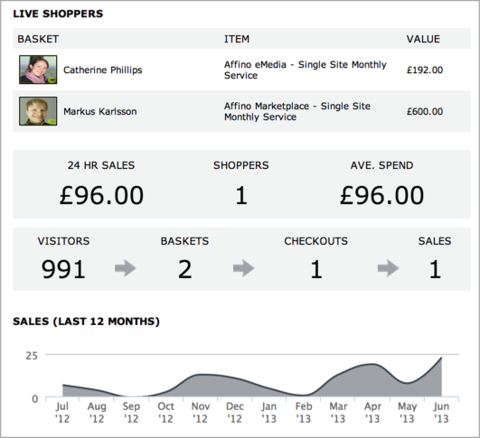 Affino 7.2 is a major speed and stability improvement release. It addresses the issues which have arisen with moving all Affino SaaS sites to the new super scale cloud. This has been an extremely complex release to work on so it's great to have it out.
Affino 7.2 is not only focused on delivering pages quickly and reliably, there are also many great enhancements across the board including: Invitations v2, Commerce Dashboard v2 and Smart Edit. In all there over 200 updates in this...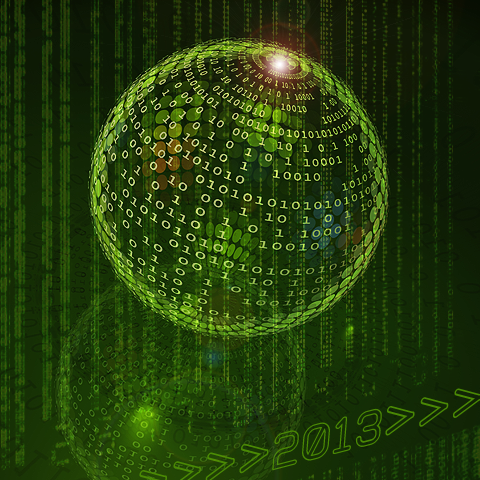 Ecommerce is speeding up, and no one is safe if they're not fully committed to meeting the evolving market head on. 2013 will see big winners and losers as more shopping goes digital.
Here are some of the key trends for the coming year.
Nothing comes close in importance to being able to tailor the buying experience for each and every one of the shoppers who comes to you, whether it's online, on mobile devices, kiosks, in-store or via ...
Affino
analysis
commerce
Comrz
design
Evolution
promotion
publishing
Social
social commerce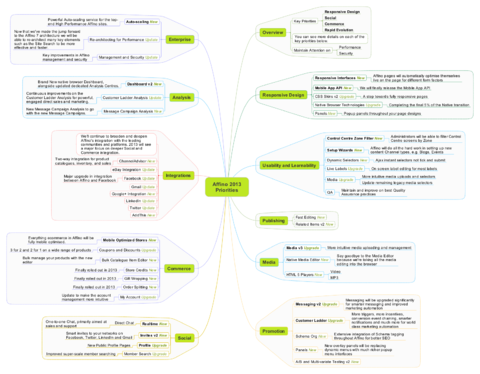 2013 is going to be all about being Responsive, so expect priorities to be very fluid to meet the ever evolving needs of the Affino community. One overwhelming priority we will have for 2013 will be Responsive Design. We're going to be introducing Responsive Skins which means that pages will transform to fit any device, however they are turned.
The second Responsive element is that in 2013 we are going to turbo-charge Affino's evolution. The past years have required a great...
Access
Admin
Affino
analysis
analytics
blogs
business
coldfusion
commerce
Comrz
Control
control centre
CRM
design
design centre
design elements
Development
Display
Dynamic Forms
eCards
Editing
events
faqs
Flash
Flow
Forum
help
Images
Item
job
jobs
login
main menu
Media
Menus
Modules
Newsletters
Price
Productivity
publishing
registration
Related Items
Resource
Search
Security
seo
services
Settings
Skin
Social
social commerce
Standards
Start
Starting
statistics
Support
Unified Business Platform
Upgrade

Our priority for Affino 7 has been to make the most productive platform available for running your business online. The integrated nature of Affino means you only have to manage your community, content, products, design, , promotions and analytics in one place. This is by far the most effective approach for managing an online business. What we have done with Affino 7 is to improve in every way how how you manage your online business.
Affino 7 has a New Control Centre, with the pages ...