Affino Client TTG Wins Travel Media Awards Online Travel Publication of the Year
28 October 2016
4:04 PM

Stefan Karlsson
Affino
Affino Unified Digital Business Platform
Travel Awards
TTG
TTG Awards
TTG Media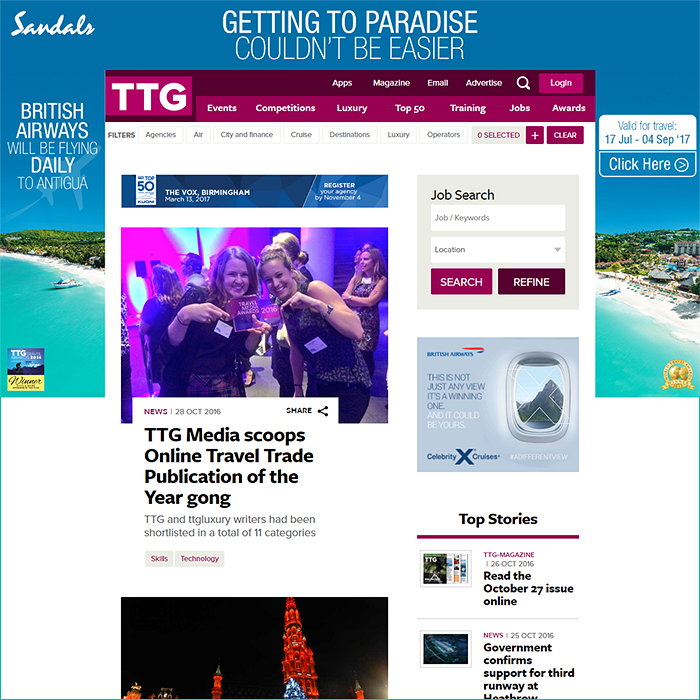 We are delighted for our good friends over at TTG for securing such a prestigious honour. We know just how hard they work year in, year out, and this is the least they deserve by way of recognition.
TTG has been running on Affino for about a year now, and the online / digital experience is getting slicker and slicker. A hearty congratulations to Daniel Pearce and the TTG Team. May this be the first of many new accolades to come.
TTG received no less than 11 nominations, and garnered wins in two further categories. Former TTG deputy features editor Chloe Cann was awarded 'Travel Trade Feature of the Year' for her piece 'Lost and Found in the Wild', and TTG contributor Peter Ellegard was named 'Travel Trade Writer of the Year' for his features - 'A Handle on Nature' and 'Escaping to Colditz'.