TTG Deservedly Takes Dual Honours at the 2020 Travel Media Awards - Both Print and Online Trade Publication of the Year
27 January 2021
12:12 PM

Stefan Karlsson
#SAVETRAVEL
Affino
Coronavirus
Coronavirus Hub
Covid-19
Digital Archive
Travel Industry
Travel Media Awards
TTG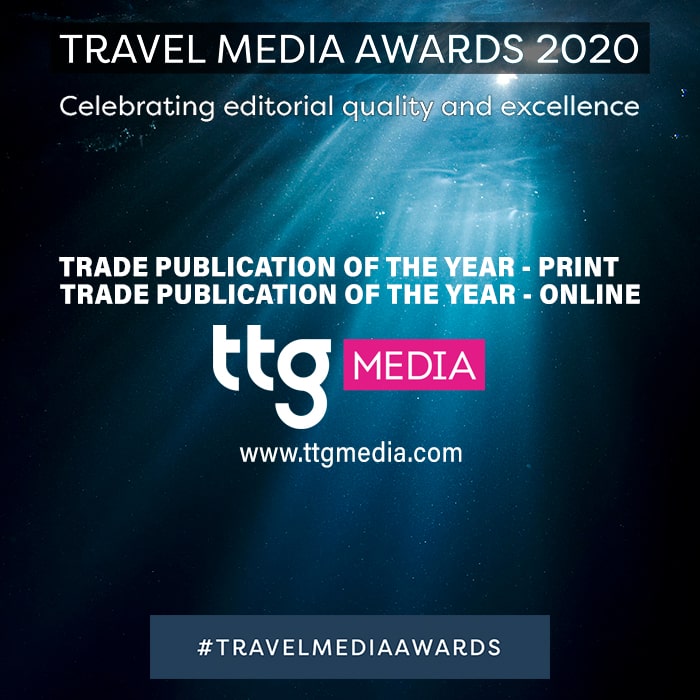 2020 was both a tumultuous and momentous year for TTG as they finely honed and shored up their Travel Industry Leadership credentials with a number of major projects and initiatives. They were the first in that industry to rally the sector together via dedicated Coronavirus Hub Page and facilities. They also led the #savetravel initiative which triggered and influenced government debate. Moreover TTG introduced their new Digital Print Archive as part of their newly launched Subscription offering.
TTG Wins Both the Major Travel Media Awards
The 2020 Travel Media Awards were actually just held this past Monday, and TTG took two of the big prices, for both Print AND Online Trade Publication of the Year. The Affino team also feels a sense of pride at this achievement since so much of what TTG delivers goes through Affino.
Individual Honours for TTG throughout 2020
The TTG team have also picked up a host of individual honours throughout the year, along with several commendations, and notable mentions at a number of industry Award.
TTG editor Sophie Griffiths was recognised as a Travel Media Champion for her work pushing forward the sector's point of view amid the coronavirus pandemic.

Then TTG freelance writer James Draven won both the 'Trade Writer of the Year' and 'Trade Feature of the Year' Awards, the latter for his piece 'Ahead for heights'.

Finally TTG news editor Jennifer Morris and deputy news editor James Chapple were also shortlisted in the Trade Writer of the Year category, with Chapple further shortlisted in the Breaking Travel News category.
A huge congratulations to TTG from all of Team Affino - we're very proud to have shared this journey.