19 Dec 2011 9:49 PM

Popular

Comments

Profile
Tags:
Eric Prydz
,
Nordic Walking
,
Paramo
,
Leki
,
Salomon
,
X-Socks
,
The North Face
,
Hyde Park
,
Swedish House Mafia
,
Orca
,
iPhone 4S
,
Rudy Project
,
Under Armour
,
Extremities
,
Armin Van Buuren
,
Above & Beyond
,
Etienne de Crecy
,
John Dahlback
,
Chocolate Puma
,
Daft Punk
,
Deadmau5
,
Seamus Haji
,
Michael Canitrot
,
Ayobaness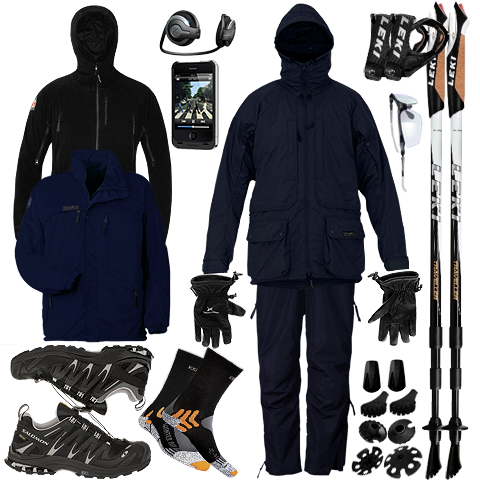 It's almost the end of the year now, and I'm happy to say that I still find my chosen keep-fit activity thoroughly exhilarating and most importantly - fun! It's pouring with rain today, but I'm still looking forward to going out - such is the amazing protective environment provided by my superb clothing and equipment - but more of that later. I started this activity back on January 9th, and each day I try to venture out for an hour circuit around Hyde Park - as often as I can. Most days I've done in a row is 13, most weeks I manage 4-5 days.

I recently compiled my all-time top 10 movies, and it's amusing to see that Saturday Night Fever - which starts and ends with John Travolta strutting / striding out to music, features prominently in my top 10. Nordic Walking as I do it, is a kind of rhythmatic strutt to music - typically House Music of some variety (more of that later too!), and usually Electro-House or Trance for the faster BPM. In summer months I occasionally mix in Italo Disco when the heat is at its most intense and I don't need the vigour of the faster pace.

If you like walking briskly to music and watching people and scenery as you move, then Nordic walking could well be your perfect keep-fit activity too. I am so luck to have Hyde Park as my back garden - the mix of flora, fauna and people is ever changing and always interesting; obviously there's a lot less people around in the winter months. I've been out so far in temperatures ranging from 0 to 30 degrees, and have equipment to suit every conceivable eventuality - the key parts of which I will list below.

A driving force for me to update to the new iPhone 4S was its increased 64GB memory capacity, as I use it so much as a music player, particularly on my walks. Nordic Walking is still very much a minority sport in the UK, and it's very rare that I encounter other Nordic Walkers on my circuit - I'm far more likely to see those Nordic Roller-Skis, which don't really have the all-round flexibility I require.

I've learnt this year how important stretching and warming up / down exercises are, even though I don't always heed my own counsel. All my equiment is now truly tried and tested, and I'm so pleased that I ended up with what I believe is the best in each area - high quality, weather-proof, durable,

...

Add Comments
|
permalink
|
email this
|

|





28 Oct 2011 10:51 PM

Popular

Comments

Profile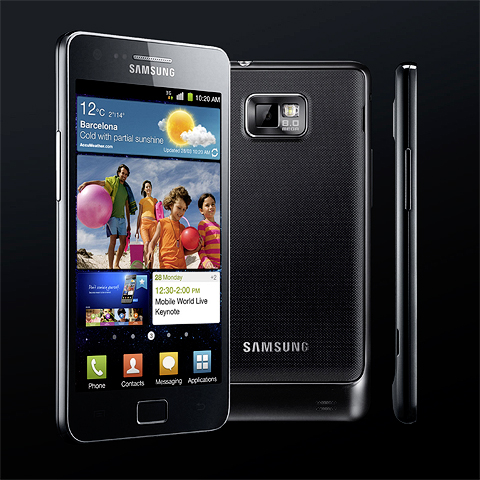 The latest market research by Strategy Analytics reveals that Samsung is currently in the lead for Smartphone unit sales for the 3rd Quarter of this year. Many analysts correctly reason that the masses were waiting for the launch of the iPhone 5, which turned out to be the iPhone 4S. Selling more than 4 million units in its first weekend, it is likely that Apple will be top again by the end of the year, but that should not diminish Samsung's achievement with its all-conquering Galaxy range.

In many commentators opininons, the Galaxy SII is still the current best smartphone out there, its Super Amoled Plus screen being superior to the more recent Galaxy Nexus and Galaxy Note, and it is blessed with a better camera (8.0MP) as well as superior features in some areas. The Galaxy range comes in a huge variety and is available on pretty much every network, at a relatively reasonable price. It's not long before the Galaxy SIII is launched, which should put Samsung significantly in front of its competitors - specs-wise.

Global Smartphone Shipments Q3 2011
| | | | | | | | | | | | | |
| --- | --- | --- | --- | --- | --- | --- | --- | --- | --- | --- | --- | --- |
| Company | | | | | | Shipments (millions) | | | | | | Market Share |
| | | | | | | | | | | | | |
| Samsung | | | | | | 27.8 | | | | | | 23.8% |
| Apple | | | | | | 17.1 | | | | | | 14.6% |
| Nokia | | | | | | 16.8 | | | | | | 14.4% |
| Others | | | | | | 55.3 | | | | | | 47.3 |
Current Global Total Mobile Phone Handsets Market Share
| | | | | | | |
| --- | --- | --- | --- | --- | --- | --- |
| Company | | | | | | Market Share |
| | | | | | | |
| Nokia | | | | | | 27.3% |
| Samsung | | | | | | 22.6% |
| LG | | | | | | 5.4% |
| ZTE | | | | | | 4.7% |
| Apple | | | | | | 4.4% |
| Others | | | | | | 35.6% |
Apple of course is doing very well, but it's not single-handedly bossing the phone world as many of its fans ardently believe. All these lawsuits and counter-suits show that Apple is nervous about Android, and particularly about Samsung - who is also one of its major suppliers! Every one was trailing Apple in terms of smartphone innovation, but the tide does seem to be turning somewhat - as Apple innovation is slowing, and Android and Windows innovation is conversely accelerating, and in some cases leap-frogging Apple.

The hardware and platform sides though are really just 1/2 the equation, with the

...

1 comment
|
permalink
|
email this
|

|





27 Oct 2011 12:15 AM

Popular

Comments

Profile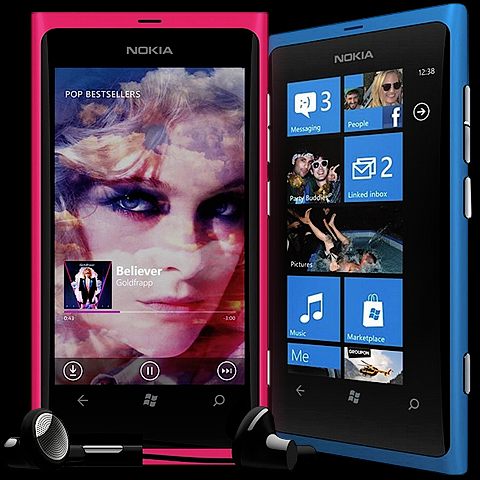 In the wake of the slightly disappointing iPhone 4S and equally disappointing Galaxy Nexus launches, we now have the supposed saviour of both Nokia and the Windows Mobile Platform to contend with.

Much has been written about the fabuolous usability of the Metro Tiles which are the cornerstones of the Windows experience, versus the app icons of Android and iOS. For those that first come to Windows Mobile, the interface initially seems highly intuitive and seemingly the wave of the future. However, as you live with it, you discover, much like any interface - that it has its various weaknesse as well as strengths. In fact, this latest incarnation of Windows Mobile (as a platform, not Mango!) has been out for a while now, and it has failed to get any real traction with consumers.

Both iOS and Android are significantly ahead of the Windows Platform - in terms of maturity, apps, ability and consumer uptake. The Windows Mobile Platform has just a tiny percentage of the market - so was Nokia right in choosing Windows over Android?

Before we answer that question, we cannot fail to be impressed by the flawless elegance of Nokia's new design. In my opinion, in pure hardware design terms, this is unequivocally the prettiest smartphone currently on the market. Whichever way you turn it, the minimal detailing is quite stunning. I would have gone one further and omitted the chrome panel around the camera - but then again, I really like minimalistic design. The liquid-like curved screen and concealed ports just add to the quality feel of the single piece polycarbonate shell (available in Magenta and Cyan as pictured, as well as regulation black!). So as far as we are concerned, design-wise it is amazing, and it features a separate and specific camera button - to match its superb 8MP Carl Zeiss lensed camera.

Now for the obvious downsides - only 16GB of onboard memory (with no memory card slot), and no front-facing camera (which is now a must for helping teenage girls apply their makeup!); also no 4G and no NFC. The limited memory and camera are totally a Windows restriction, as Nokia's identical Meego-running N9 handles upto 64GB of memory, and features a front-facing camera!

What actually lets the Nokia Lumia 800 phone down therefore really is Windows - through its lack of apps, lack of memory support, and lack of forward-facing camera support. When you put this

...

2 comments
|
permalink
|
email this
|

|





20 Oct 2011 7:23 PM

Popular

Comments

Profile
Tags:
Android
,
apple
,
Google
,
phone
,
iPhone
,
smartphone
,
iOS
,
NFC
,
iPhone 4S
,
4G
,
Galaxy Nexus
,
Samsung Galaxy Nexus
,
Ice Cream Sandwich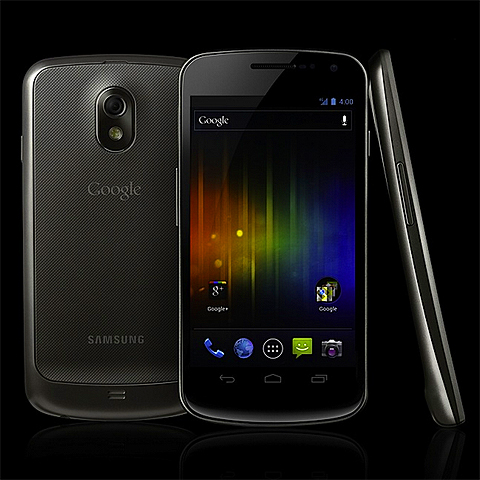 As with the iPhone 5! launch (actually iPhone 4S as it turned out) there was lot of hype around the launch of the new official Google Phone. There were rumours of a super processor of 1.7Ghz, a 10MP camera on the reverse and an ingenious new form factor.

Both phones benefitted from major version releases of operating systems - Android updating to 4 (Ice Cream Sandwich), whilst iPhone 4S jumped up to iOS 5.

For me, I am actually a little disappointed with both launches. Neither one is really the runnaway success I thought they might be. The obvious draws on the Nexus are the amazing 4.65" Super Amoled HD Screen - which is even better than the gorgeous Galaxy SII screen, also the new Barometer sensor, along with NFC and 4G capabilities that the iPhone 4S lacks.

I still contend that the construction of the iPhone 4 series is seriously flawed - as can be seen in the latest drop tests, where both back and front glass screebs of the iPhone 4S shatter way too easily. It is also my opinion that the dodgy antenna issue has been fudged with clever electronics - which switch the signal between two halves, depending on how the antenna is being shorted / obstructed by finger or thumb. That said though, Samsung's phones tend to be a little 'plasticky', and for certain the iPhone uses better quality materials in its construction - bar possibly the glass, which seems overly brittle.

The biggest thing for me was the 64GB boost in internal storage for the iPhone 4S - the Galaxy Nexus omits SD Card slot, and is stuck therefore with a maximum of 32GB - which is no good for my mobile jukebox needs! I really wanted the iPhone to have a larger screen, and here the Galaxy Nexus certainly comes up trumps.

As for the other head-to-head specs they are much of a muchness really - battery performance is as much to do with hardware and software than actual size of battery - same goes for processor clock speed and RAM.

Android Ice Cream Sandwich seems to be largely an aesthetic update, although it does have some very nifty bandwidth management widgets, as well as clever 'bump' sharing of content from phone to phone. To compete with the obviously superior iPhone 4S camera, the Nexus has a clever automated panorama picture mode.

Side-by-side specs are as follows, apologies if I've got any of these wrong! They're from a variety of sources obviously.

&nbsp

...

1 comment
|
permalink
|
email this
|

|





04 Oct 2011 9:55 PM

Popular

Comments

Profile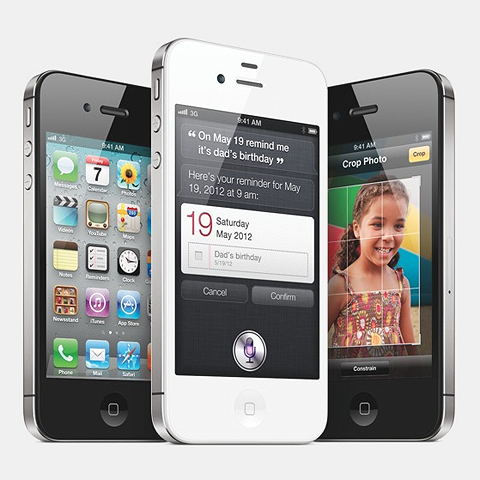 Apple fails to meet the weight / wait of expectation by way of an overdose of déjà vu! After a summer of lacklustre Hollywood blockbuster sequels, we get a lacklustre sequel from Apple.

I followed the whole of the tedious iPhone Keynote event via the always excellent Engadget Liveblog. Huge chunks of the presentation seemed to be entirely lifted from the previous mid-year WWDC. About 20 minutes into the hyperbolic statistics, I had a feeling that I was going to be disappointed.

Don't get me wrong! I'm a huge iPhone fan, and had been looking forward enormously to upgrading my now aging 3GS to a shiny metallic iPhone 5. My current phone contract ran out at the start of this year, and I waited expectantly for a June upgrade - that was then delayed to the Autumn, and the level of expectation increased enormously with the additional wait.

I had assumed that the Apple engineers had been busy on a larger form factor screen and enormously improved chassis. It now turns out that it was the software engineers who were busying themselves away with innovating a special feature that they hoped would otherwise overcome the disappointing lack of hardware innovation - the Siri Voice-activated assistant - which is still a Beta version!

I have always believed the iPhone 4 design to be inherently flawed, both in terms of its relatively fragile glass sandwich surround, and the problematic antenna, which even in its recent Verizon phone version, still did not seem to have entirely solved the well-documented connectivity issues. The new antenna looks not much different to the Verizon one.

Whilst HTC, Samsung and the like are continually innovating with slick new hardware features, larger, brighter screens and Electronic Wallet / NFC and 4G capabilities, I was hoping to see Apple leapfrog the competition yet again. In truth though, this phone is really just on par with its current contemporary peers - with all the other hardware companies on the point of launching even newer and more impressive models, Apple really did need to push the boat out a little further!

Here follows my brief Hits & Misses overview:

Hits
Faster A5 Chip - better graphics handling
8GB Camera
64GB Storage Memory
Siri - Voice-controlled assistant (Still in Beta)
Misses
No 4" Screen
No 4G
No NFC
No real chassis improvements - same but different antenna, same fragile glass
...

17 comments
|
permalink
|
email this
|

|



Subscribe to feed

Subscribe by email
Recent Visitors