iPhone 4 S-equel
04 October 2011
9:55 PM

Stefan Karlsson
Android
apple
htc
iCloud
iPad
iPhone
iPhone 4S
iTunes
Samsung
smartphone
WWDC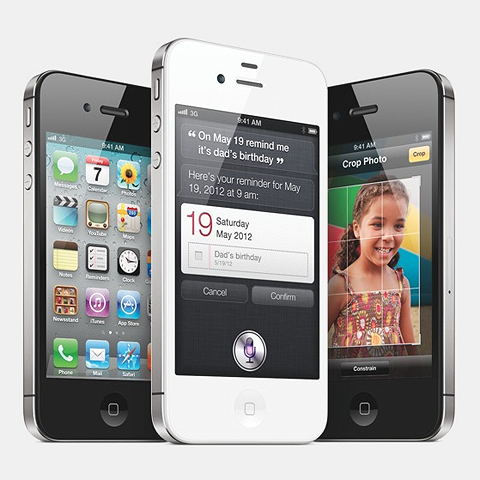 Apple fails to meet the weight / wait of expectation by way of an overdose of déjà vu! After a summer of lacklustre Hollywood blockbuster sequels, we get a lacklustre sequel from Apple.

I followed the whole of the tedious iPhone Keynote event via the always excellent Engadget Liveblog. Huge chunks of the presentation seemed to be entirely lifted from the previous mid-year WWDC. About 20 minutes into the hyperbolic statistics, I had a feeling that I was going to be disappointed.

Don't get me wrong! I'm a huge iPhone fan, and had been looking forward enormously to upgrading my now aging 3GS to a shiny metallic iPhone 5. My current phone contract ran out at the start of this year, and I waited expectantly for a June upgrade - that was then delayed to the Autumn, and the level of expectation increased enormously with the additional wait.

I had assumed that the Apple engineers had been busy on a larger form factor screen and enormously improved chassis. It now turns out that it was the software engineers who were busying themselves away with innovating a special feature that they hoped would otherwise overcome the disappointing lack of hardware innovation - the Siri Voice-activated assistant - which is still a Beta version!

I have always believed the iPhone 4 design to be inherently flawed, both in terms of its relatively fragile glass sandwich surround, and the problematic antenna, which even in its recent Verizon phone version, still did not seem to have entirely solved the well-documented connectivity issues. The new antenna looks not much different to the Verizon one.

Whilst HTC, Samsung and the like are continually innovating with slick new hardware features, larger, brighter screens and Electronic Wallet / NFC and 4G capabilities, I was hoping to see Apple leapfrog the competition yet again. In truth though, this phone is really just on par with its current contemporary peers - with all the other hardware companies on the point of launching even newer and more impressive models, Apple really did need to push the boat out a little further!

Here follows my brief Hits & Misses overview:

Hits
Faster A5 Chip - better graphics handling
8GB Camera
64GB Storage Memory
Siri - Voice-controlled assistant (Still in Beta)
Misses
No 4" Screen
No 4G
No NFC
No real chassis improvements - same but different antenna, same fragile glass sandwich

I'm genuinely disappointed with not just the new phone, but the whole overblown hyperbolic nature of its launch event. I do quite like the Apple ecosystem though, apart from the horribly archaic and clunky iTunes - particularly in the area of 'music management'.

I will now have to ponder that much harder on what decision to make. My current iPhone is largely a jukebox (in part for the Nordic Walking) - it contains circa 3200 tracks at any time, but I frequently have to remove old stuff to accommodate the new - which gives me less flexibility and less classics! The memory upgrade for me to 64GB is probably the best news - I don't use the camera much, either for video or snaps, and beyond a week's fascination, I don't really see 'Siri' as sealing the deal either. The iPhone 4 is somewhat faster than my incumbent 3GS, and the 4S even quicker still - even though the 3GS would seem plenty quick enough for everything I throw at it. I do enjoy Infinity Blade on the iPad, and don't really see what could be gained by a faster, more detailed version of this on the iPhone.

As with everyone really, this has to be a question of application, as well as personal preference. I was genuinely excited by Amazon's recent new offerings, and would not be surprised if a phone joined the Amazon lineup eventually.

But where does all of this leave me? Do I abandon iPhone for better Android hardware - although it will be more limited on the software / apps front. There's no question that Android currently has a slicker operating system, and even with the iOS notifications improvements, I still prefer the look of the Android one. For all-in feature-set though - Apple's iPhone + iTunes / Match / App Store + iCloud still takes some beating. Where I am right now, I am kind of begrudgingly edging towards the iPhone 4S - but I'm not happy about it!