07 Oct 2015 6:45 PM

Popular

Comments

Profile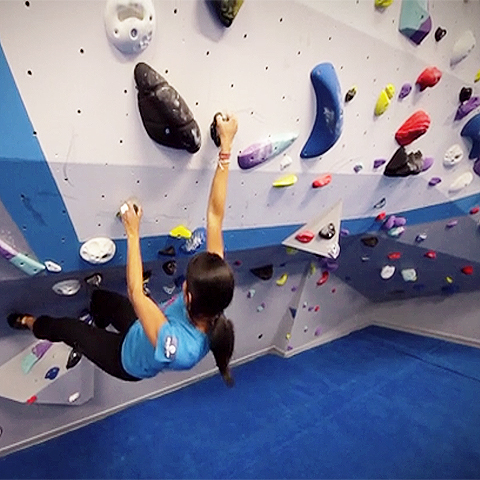 Add Comments
|
permalink
|
email this
|

|





02 Oct 2015 5:34 PM

Popular

Comments

Profile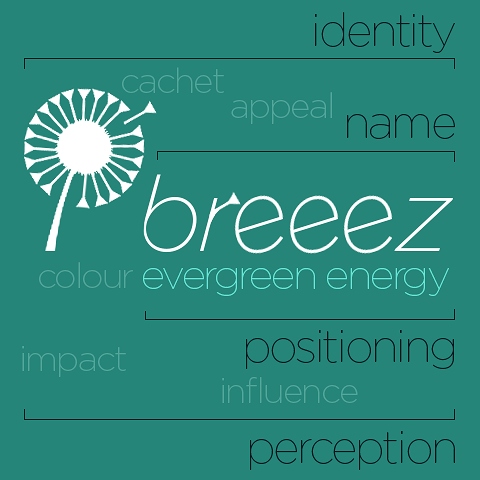 There's over a billion websites in the world, shared by near enough 3 billion internet / digital media users - whether on desktop, laptop, tablet or smartphone. With such an incredible mass of properties, it is more important than ever to be able to stand out from the crowd. The transition to responsive design imposes certain limits on the framework of your interface, which means that your Logo / Brand-look-and-feel becomes more significant than ever before.

We see far too many sites / interfaces where any old logo could be superimposed / slotted into the top bar - the site look-and-feel is so homogenised, it could be for almost anyone. The challenge is to infuse the brand and its relevant assets with the right personality to appeal to its target audience. Lots of companies have great names, but their logos are weak and lack impact and personality. For many of those with strong logos, there is insufficient positioning to gain traction with and influence the customers, or the perception is not quite right to encourage easy adoption.

In the best cases, a brand / logo carries a story / narrative with it and a number of intangible influencers by way of inherent brand values. It is a designer's mission to imbue whatever asset they are designing - with the correct associated values. When I talk about logo / brand design, I always talk within the framework of Unique, Relevant, Meaningful and Memorable - in terms of the core function of a logo. I also reference what I call 'Brand Echoes' which are graphic devices used to subliminally reflect and recall the logo within applied design - in essence to immediately connect the design interface / packaging back to the brand. An example of this might be a packaging box, which does not usually have a logo on every facet, but uses colours, symbols and graphic effects - swooshes, curves, lines etc. to remind the user / viewer of which brand they are dealing with. So is the case too with digital interfaces which mostly now are fading into a much of a muchness anonymity. There are far too many sites with accents of corporate blue and fire-engine red. To differentiate and distinguish yourself, not only must the logo convey personality and a unique point of difference, but so really should the design around it.

The difficulty is usually what you have to work with - i.e. limited

...

Add Comments
|
permalink
|
email this
|

|





29 Sep 2015 1:43 PM

Popular

Comments

Profile
One of the leading Kickstarter 'Best of 2015' contenders comes hot on the heals of another of our favourite Laser technology executions. Swede Morgan Gustavsson invented IPL (Intense Pulsed Light) back in 1989 - which is today one of the most common methods of hair-removal. The device emits a high intensity light (laser) at just the right wavelength to melt through hair.

Since 1989 Morgan has been working on miniaturising the technology so that it can be deployed in a hand-held razor device. The light emitted targets only hair proteins - the skin is entirely unaffected. There is no need for shaving cream / gel or aftershave balm - you get the smoothest, slickest, nick-free shave ever, which should be a major concern for Gilette and Wilkinson Sword. In the words of Apple - 'This Changes Everything' you know about shaving.

The Skarp Laser Razor is hewn out of beautifully stylised aluminium, and can be yours via Kickstarter for the princely sum of $159 (411 pledges at that level currently remaining). Estimated delivery date is March 2016, total raised so far is $1,109,000 which is heading for a million more than the original goal. I will certainly be getting one!

The other recent major Laser breakthrough comes in the area of Dentistry - where Convergent Dental's Solea CO2 Laser System revolutionizes your trip to the dentist, by creating a drill which is more precise, painless, and almost soundless. That excruciating high-pitched dentist drill noise is a thing of the past, and this gentler, precision-honed approach should remove a lot of people's fears and anxieties about visiting their dentist - it makes all the difference to me - I will actively seek out and only go to dentists who have this technology installed.

Here above is the original promo video for Solea which several of us at Affino love for its simplicity and elegance in communicating its core messages so beautifully.

...

Add Comments
|
permalink
|
email this
|

|





21 Sep 2015 11:21 PM

Popular

Comments

Profile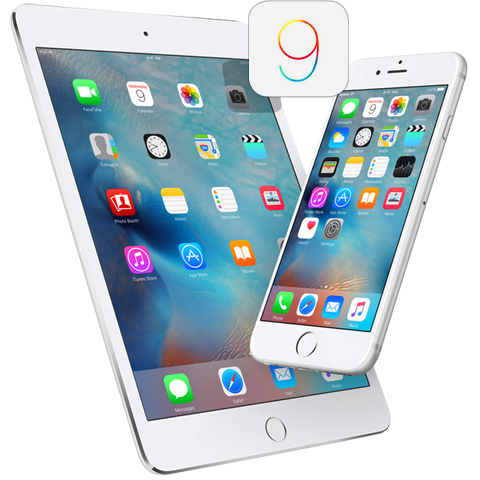 Last Friday saw the official launch of Apple's iOS 9 - which gives mobile users access to privacy controls on their browser - meaning an effective ad blocker / 3rd party cookie blocker for all those iPhone and iPad users. This will mean that many businesses which are heavily reliant on banner-advertising revenues, will need to recalibrate their approaches or suffer significant falls in revenue.

"iOS tools like 'Crystal' give people the ability to remove mobile web clutter, promising that this will increase page load times by 4x, cut data usage in half, and increase battery life." (VentureBeat)

I myself have been using Ghostery on Chrome for a couple of years now, it's my most useful browser utility. It saves me untold time when navigating the web, and those few websites which break down completely (i.e. don't load content when ad-blockers are present) I just avoid now.

With time being such a precious commodity to everyone, it is more than understandable that something which saves you heaps of time is a must-have utility in your daily work. We are accustomed to skimming across dozens of sites in quick succession, firing up multiple windows and utilising interlaced-browsing techniques to get to the point quicker and more efficiently.

I am one of those many individuals who has lost his cool with a certain kind of advertising - the blanket-bombing banners of old, and in particular screen take-overs with auto-play videos. If it's a site I use frequently, I am quite happy to pay for an ad-free experience - I don't want the website using every trick in the book do divert me from my central mission - I am there with a purpose.

In some ways I wouldn't mind so much if the advertising wasn't quite so intrusive and interruptive - and so off-topic. I very rarely click on a banner - I'm guessing single digits in the last few years. If I search for something off-the-cuff on Amazon or Ebay, I don't want to see ads for that object for the next few weeks. If it's important to me, I will have added it to a wishlist or bookmark - often these are just cursory investigations - a peak as it were, you don't want to be swarmed and swamped with attention when you are just starting to look around. The irony in shops these days is that staff are agressively in

...

Add Comments
|
permalink
|
email this
|

|





10 Sep 2015 12:23 PM

Popular

Comments

Profile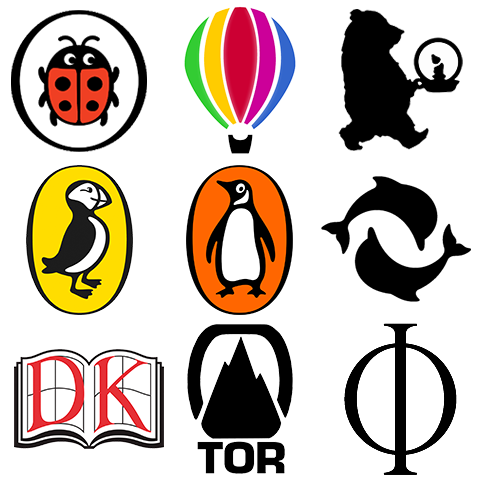 Here above is a collection of some of my favourite book publisher / imprint logos. Some of these have been nipped and tucked and evolved over the years - like the Ladybird Books logo, while others have been pretty much constant since their inception. I feel all the logos featured are great examples of how logos can really work for your business - both as a mark of quality, as well as a mark of category.

The first three idents - Ladybird | Usborne | Walker Books - are all Children's Books Publishers, and each of the logos does a marvellous job of conveying who the intended target audience is. As I mentioned at the start, the Ladybird logo has changed the most - going from the semi-realistic illustration of my own childhood days to the current much more cartoonish form - which I believe is actually more suitable in any case. We kids had an enormous library of Ladybird Books when we were growing up.

In the next row we have Puffin | Penguin | Thames & Hudson. The first two are sister imprints - more closely parent and child - with the Puffin imprint aimed at Children, and Penguin for more mature reading. Thames and Hudson's two dolphins represent Art Books - or more broadly, books on Art, Architecture, Design and Visual Culture.

In the third row - Dorling Kindersley | Tor | Phaidon - are all similarly typographical idents. I personally don't usually like assimilating letters into the ident - for me the best logo idents usually are powerful stand-alone symbols - like the ones in the rows above. For these 3 it kind of works to have the letters included. When I see the DK logo it immediately brings to mind highly illustrated and picture-rich books and visual guides. Tor as a Science Fiction and Fantasy imprint has an ident which associates it more closely with the kind of craggy mountains of doom you find in the Fantasy genre - but it is a great ident for that. Finally, my favourite Art Book imprint simply uses the Greek letter Ф - being the first phonetic syllable in the name. When I see the Ф on a book spine, it immediately brings back warm memories of previous books from that publisher.

In all cases here, the symbol identities are genuinely working for and on behalf of their imprints - properly identifying their genre type to the potential customer, and signifying a mark of quality.

In the

...

Add Comments
|
permalink
|
email this
|

|





04 Sep 2015 10:24 AM

Popular

Comments

Profile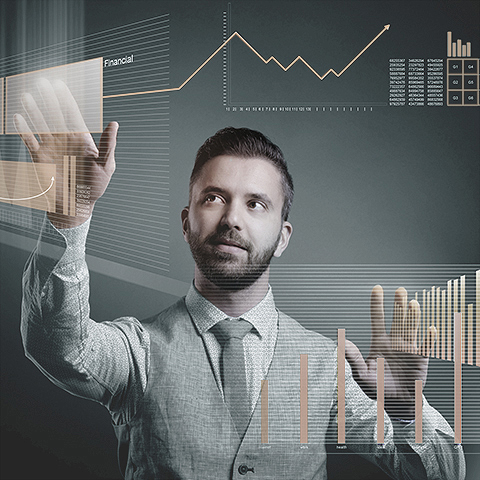 As I've posted many times before, a digital presence is a key operational asset for ALL businesses these days. It is often the first point of contact, if not the major point of contact for existing and potential customers. Even for businesses who have a more traditional setup, there is still a high likelihood that your actual and potential customers will do some form of due diligence on you to check out your credentials at some stage. So a digital presence is essential whatever form it takes - responsive website, social media, app etc.

When you have such strategically important assets, it is vital that these are managed properly to ensure you gain maximum benefit and potential from your digital activities. Hence you need someone to be the central fulcrum for all your digital operations - principally in terms of managing and organising those assets and resources - enforcing continuity and coherence.

In times past, this role used to be known as a 'Webmaster' or 'Web Manager'; with digital now having a far broader remit, the title has evolved to become 'Digital Manager' - occasionally Digital Strategy Manager, Digital Brand Manager or Digital Product Manager. The key point being that you have a single staff member who is chiefly in control of those activities.

A Digital Manager is quite distinct from a Digital Marketing Manager, and their role is more of an operational one with a particular emphasis on project management. The most successful Affino sites benefit from having a singular executive manager who can make quick decisions, rapidly scale up digital operations and quickly seize any passing opportunity. The Digital medium is very fast moving, and requires lightning reflexes to successfully navigate.

Far too few companies have proper digital departments or divisions yet - not even a tiny team of just 2-3 individuals. Yet assigning a single person to oversee the digital side of a businesses's operations is well within most companies' reach. When such a resource is missing, matters quickly descend into chaos and disrepair. A quick glance at any digital resource should amply validate the presence of a proper Digital Manager - simply by the quality of the materials presented and their currency - i.e. how up-to-date and relevant they are.

Many organisations

...

Add Comments
|
permalink
|
email this
|

|





27 Aug 2015 10:52 AM

Popular

Comments

Profile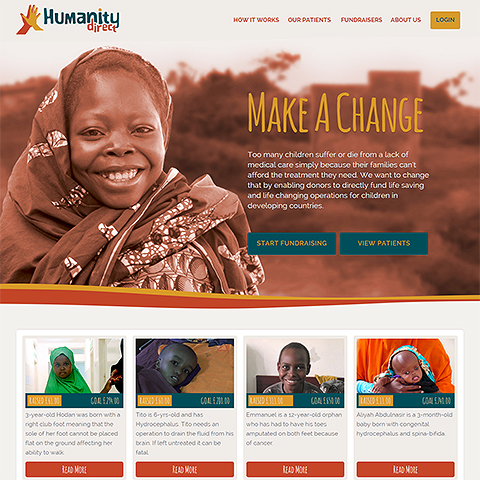 Affino has been working with Nick, Katrina, Marc and Rachel of Humanity Direct for the better part of a year now, to update and improve its brand and site experience. Right from the start it was felt that the core branding needed updating to better reflect the values of the organisation. Much of Humanity Direct's activities are focused on Africa, so we looked for graphical references and inspirations from that continent. Settling in the end on African poster art of the 50's and 60's - particularly ones that had been used to promote tourism in the various member countries - these were the most significant influencers in the branding process.
The resulting logo has very much a hand-made / hand-cut feel to it, and carries an appropriately rustic / organic colour palette. We experimented with a variety of different symbols before arriving at the hand-touching-hand ident in the final version. This was felt to best represent Humanity Direct's hands-on and direct involvement approach.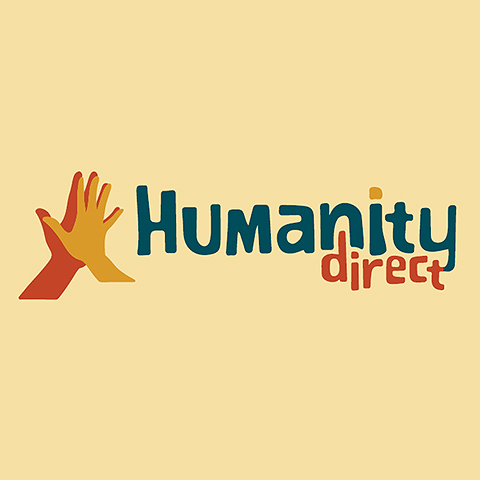 The newly formed logo then had an enormous impact on the site look and feel as it's colours were extrapolated to that framework, and worked in to duo-tones on much of the photography. We were also asked to prepare an ad for Runner's World - which you can see below. This took the slogan 'Choose Life' evolving from the process onsite - where you choose directly who to benefit, as 100% of your donation goes to life-changing operations for one or more personally selected candidates / patients - you choose exactly who benefits and how much.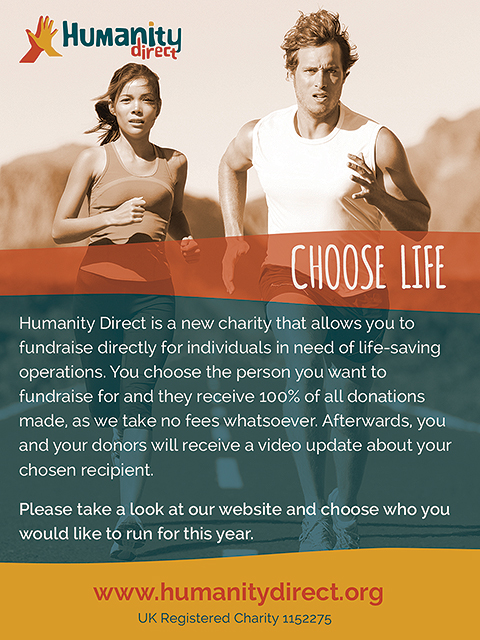 In the wake of what happened to Kids Company, it is more important than ever for charities to be fully transparent, and totally accountable to their fundraisers. Humanity Direct is pretty unique in being wholly staffed by proper volunteers - meaning that every last penny donated goes directly to the cause - nothing is subtracted for any reason. You can clearly see the cost of the operation - per patient, and the money goes direct from you to the hospital or clinic to fund whichever operation the patient requires to improve their life. Many of these operations are life-savers, where no national health service exists, and there's a cost to the most routine of procedures. The infant mortality rates are still way too high for Africa, and something as

...

1 comment
|
permalink
|
email this
|

|





26 Aug 2015 5:26 PM

Popular

Comments

Profile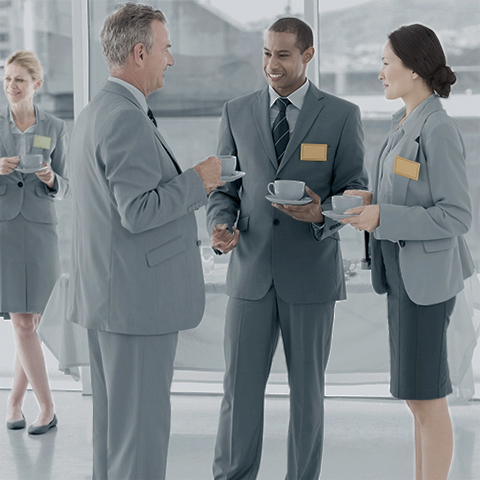 It used to be that Tagging content was a key part of SEO, and 'Dublin Core' format Meta Tags were very much in evidence on all leading websites. Over the last few years though, the search engines upped and changed their algorithms to do away with Meta Tags and Meta Descriptions, and so for many, the habit of categorising and tagging up content fell out of practice.
For our digital business platform Affino though, Tagging has remained a core element, even as its purpose has shifted and changed. We still find that the discipline of categorising, grouping and organising your content is essential for the ongoing viability of your site. All content exists to serve a particular purpose and a specific target audience. At the top level, Content Tags or 'Topics' as we call them, are used for two key purposes:

Navigation & Filtering
Applying Topics / Tags to content identifies the type / category, location and purpose of content. It places it within a hierarchical taxonomy, which in the best cases mirrors the organisational structure of the site to a large degree. Even when tags are no longer used by search engines, they are an essential part of site organisation and can be used to filter down and target specific content on the site. They can also identify additional characteristics of content - whether it is 'sponsored' (Native Advertising) or has some other key attributes and / or specifc usage requirements.

Preferences & Personalisation
Once Topics / Tags have been applied for navigational / content identification purposes, those same categories can be used to apply Personalisation via User Preferences. The Topics are simply made a part of the Registration process / User Profile Update - so that users / customers can select their key interest areas at any time. Depending on how you set up your website, these preferences can then be applied as either automatic or manual filters. When using Affino, the same filters apply to Affino's Campaigns and Messaging - meaning you have a totally targeted and personalised environment on a per-user basis on and off-site.


The new style of SEO means that site structure is increasingly important (Headings), along with Keyword reinforcement and repetition. This means having a clearly delineated Topic Map which punctuates the

...

Add Comments
|
permalink
|
email this
|

|





20 Aug 2015 9:58 AM

Popular

Comments

Profile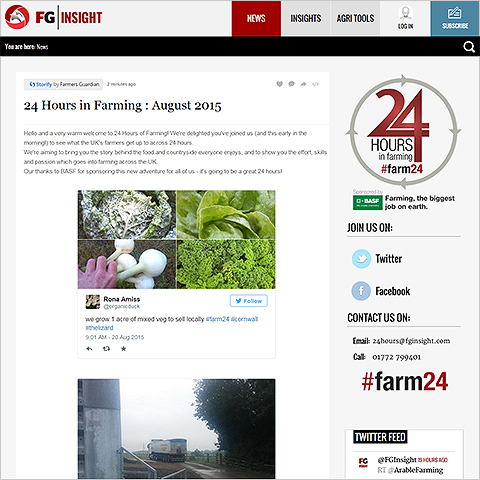 With the recent ongoing milk crisis, Farming in the UK is a hot subject at the moment. UK citizens though know relatively little about the typical daily activities of this major industry - which essentially feeds the nation and keeps us healthy and well-nourished day-by-day.
Farmers Guardian is the home of Farming in the UK, and is curating and live-blogging a series of events and activities over these next 24 hours - to give the nation a real insight into the daily goings-on of different farmers' lives. '24 Hours in Farming' is essentially a Live Blog - which broadcasts events as they happen from 05:00 today through to 05:00 tomorrow.
It is still not too late for farmers to participate by tweeting with '#farm24', emailing to 24hours@fginsight.com or calling 01772 799401.
For all us others, it is a fantastic opportunity to support our farmers and follow their travails through this coverage. You need but hit the home page of FG Insight to catch what's going one, with coverage also coming via Twitter and Facebook.
Support UK Farmers! Follow '24 Hours in Farming' & '#farm24'!
Add Comments
|
permalink
|
email this
|

|





18 Aug 2015 12:55 AM

Popular

Comments

Profile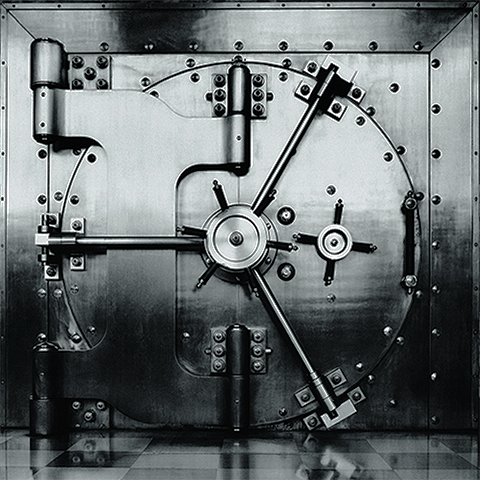 After fielding a number of question this year about site security, alongside general strategic recommendations, Affino has just two areas we want everyone to focus on this year:

#1 - Make Everything HTTPS
It Used to be the case that only Login, Registration, Checkout and User Account Screens were secured with SSL Encryption. The current advice though is to apply SSL to the entirety of your site - every page.
Just as search engines started to give priority to responsive design sites, we believe that similar criteria will soon be employed for HTTPS vs HTTP (some say this is already happening). Yet that is the least of the reasons for why you would want to encrypt every page. Sure it adds to your hosting overheads a touch, and there may be just the tiniest impact on page upload speeds, but it is totally worth it for ensuring that your site is as safe as possible from hackers, JavaScript injections / cross-site scripting, and other forms of digital exploitation. You get additional peace of mind, and so do your customers when they see the HTTPS in their browser and the active certificate notices.

#2 - Go Responsive
We've been going on about this for the best part of 3 years now, and yes our own responsive site is coming along nicely, it's just that we're inundated with other more pressing work at the moment, although we do hope to go live with our new site near as possible to the start of September.

We all know that that the major search engines are penalising non-responsive sites, and that if you care about SEO, then responsive is something that has to be done. Also if you wish to have an ongoing dialogue with your customers, you had better be targeting them via the only device that is always within reach. For some, the solution is to roll out Native Apps, but that requires a whole lot more work, and you still don't guarantee that your customers will necessarily download your App. What you can guarantee is that nearly everyone now has a smartphone, with a browser - this same device is being checked an average of 100 times per day (Pew Research Group). Irrespective of whether your customers mostly buy or work from their desktops, there will be times during their working days, and away from their desks, when they will want to connect via their mobile devices, so you better provide them

...

Add Comments
|
permalink
|
email this
|

|





17 Aug 2015 9:56 AM

Popular

Comments

Profile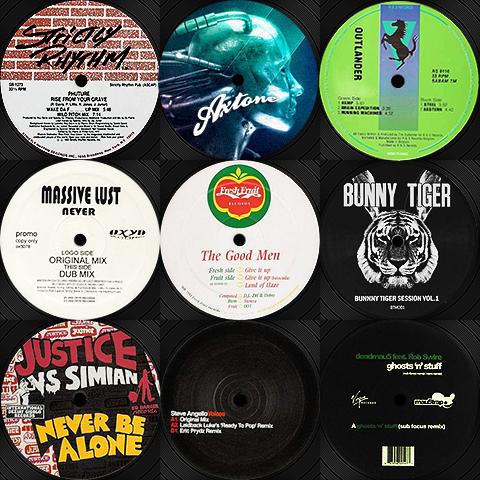 I was born in the very last year of the 60's and thus had the good fortune to live through three major evolutions of dance music. First came Disco in the mid to late 70's and this was followed by synthesized dance music in the very early 80's; the two would then combine and evolve in around 1983/84 to form the many flavours of House Music. I took dance lessons early - from around the age of 6, and after Saturday Night Fever, lived in the shadow of Tony Manero - I was that disco kid - I loved to dance, and above all I loved that dance music. To add to my good fortune, I started University in 1988 - the second summer of love, and the era of Acid House, orbital and warehouse raves. With university came DJ'ing - typically 3-4 slots a week for the next few years, and I started building my record collection for real.

Since I started amassing 12" records in '88, the collection has grown to somewhere in the region of 10,000 currently - I frequently started the count, but never quite got to the end. Throughout these years, I have covered pretty much every sub-genre of House, from the noodliest jazziest deep house, through ravey breakbeats and the funkiest of vocal house to the hardest of techno. You may have read in one of my earlier blog posts that the new Apple Music update totally wiped all my iTunes / Music playlists and I had to build them all up again from scratch - all 350 of them. In fact much of this year has been taken up with building a variety of playlists, which is kind of what brought me around to doing this mammoth post. I though I would do a fairly quick overview of my collection - as much as a reference for me as for other fellow enthusiasts, and for those that are relatively new to House, or have a fairly superficial relationship to it so far, and would like a more solid grounding.

This is just the first draft really, and I expect it to be updated fairly frequently, I am pretty sure I must have overlooked something in all of this, even though I have kept on moving the goal-posts and adding more detail over this period of two weeks.

What we have here is a listing of the leading record labels that put out the various records I acquired, listed in order of significance to me - i.e. how many records / tracks from those labels do I have in my collection on a relative bar graph scale. Even though

...

1 comment
|
permalink
|
email this
|

|





06 Aug 2015 7:35 PM

Popular

Comments

Profile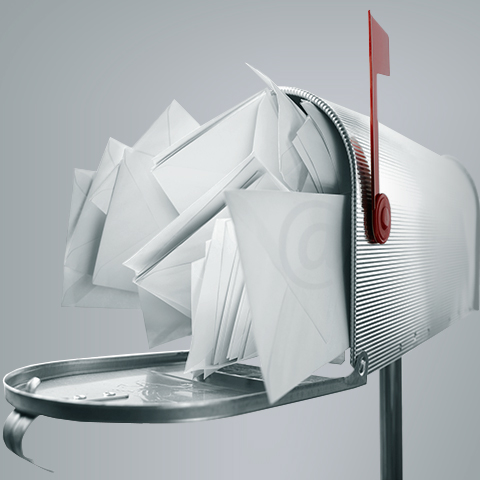 Most people have issues with email these days - too many messages, too much spam, too much malware, and too many important notices getting lost in the mix. For most commercial companies - email is still a significant part of the communications side of the operation. We have seen some significant inroads with social media messaging apps, but very few of these combine desktop notifications successfully with the more typical mobile device ones.

Every few years Mark Zuckerberg proclaims the death of email, yet much like the paperless office ideology, the particalities get in the way of the vision. As a customer service or ecommerce business, those request / order notifications are an essential part of the day-to-day business. With all these different messaging formats and competing platforms, there is still nothing really to challenge the dominance of email. For all its many faults and failings, it is still the only form of messaging sufficiently universal / capable to serve all the required purposes.

The very nature of emails requires using some often quite involved infrastructure - one or more email servers with secure gateways, to effectively spool, route and deliver all those necessary messages. Yet email servers can get congested and blocked off / up in several ways. Certain strange formatting or anomalous attachments can result in a batch of messages being quarantined or stalled on the server - even causing temporary stoppage of all email. The 3rd party nature of email servers, and the fact that a number of different companies make use of a single server, make for some very interesting times. It is the easiest thing in the world to erroneoulsy report email as spam, and get a mail-server blacklisted. Not all email customers are equally principled in their approach, and too many send copious amounts of unsolicited mail - using some suspect bought-in direct mailing lists.

A couple of our clients have had issues recently with receiving email from our email servers. This is usually because their own incoming mail servers have increasingly rigourous anti-spam protocols, many of which can unintentionally prevent the right sort of email from getting through.

It has become increasingly necessary for our clients to whitelist our email servers on their own receiving mail servers, and even on their personal desktop email clients.

...

Add Comments
|
permalink
|
email this
|

|





31 Jul 2015 8:28 PM

Popular

Comments

Profile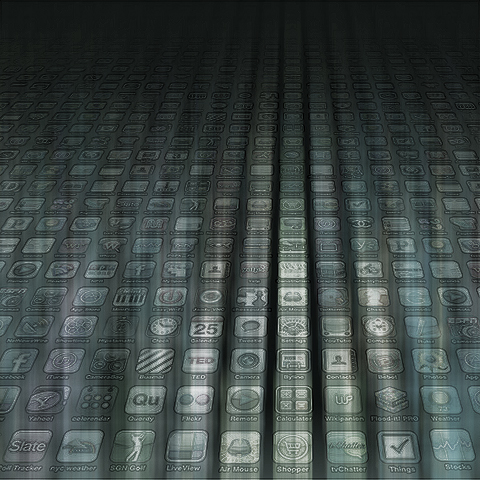 The average smartphone user has between 25 and 100 apps installed on their phone - I happen to have a rather more elaborate 253 currently. Regardless of numbers, the typical user only really uses 25 of those apps regularly. We have discussed the pros and cons of native apps versus responsive-design websites in the past - the key differences between browser bookmarks and stand-alone utilities.

In light of better privacy controls coming to browsers (e.g. Safari 9) - which allow users more and better control over their onsite experience - particularly when it comes to advertising, the question is 'have certain types of apps had their day'?

Recent news articles have highlighted issues with advertising concerning apps in two ways - firstly the use of interstitial apps on websites to encourage users to 'Download the App' for a better experience. Secondly, there has been an enormous increase in advertising fraud within apps - where impressions are recorded, but no ads shown - costing the advertising industry millions per annum. Fraud detection firm Forensiq registered up to 20 unseen ads per minute, consuming 2GB of data per day, over a 10 day period. The truth in all of this is that ads are very much unwanted by consumers, an interruption and annoyance - which most would rather do without. There are so many tools and obstructions now for advertisers that the question is increasingly becoming whether the banner format has not just reached the end of its natural useful life, and needs to be replaced with something more congenial (like native advertising)?

For those who really don't like ads then, it would seem preferable to simply block 3rd party cookies on your browser and go with the responsive version over the app. Apps themselves have become more and more devious over the years too, with most now relying on a plethora of different revenue streams, skewing very much in favour of in-app purchases as the primary means of funding. I personally have always preferred to have fixed / known costs, and would rather pay say £9.99 for a fixed cost app, rather than download something free with paid-for upgrades costing up to $100 a pop.

In view of what happened with Zynga and how many free + in-app payment scenarios ruined the playing experience of former best-selling games, it is most intriguing to

...

Add Comments
|
permalink
|
email this
|

|





27 Jul 2015 9:14 AM

Popular

Comments

Profile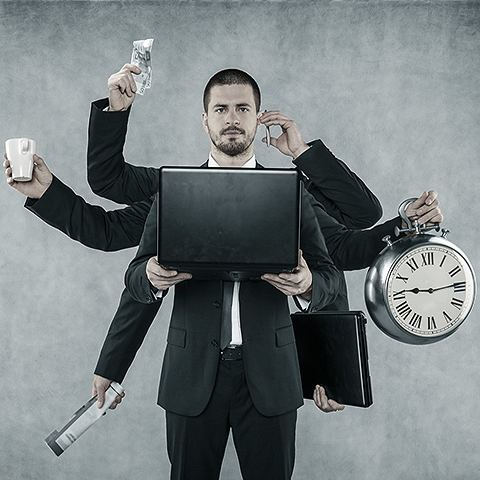 Affino gets asked a lot to recommend and advise on Digital Business Personnel. Even though for most businesses the digital side is growing in significance - both in terms of business impact and revenue generation - very few companies have a dedicated digital department or division. Most companies re-utilise existing staff to a large degree, but only very loosely write new responsibilities into existing job descriptions. The digital realm is often designated as 'additional duties', and frequently takes a secondary level of importance. Most companies are also relying on part-time, 3rd party and contract staff to fulfil those new / additional roles, which can lead to a number of operational problems - including poor levels of service and unresponsiveness.
Most companies need to get better at writing the new roles into job descriptions and allocating dedicated personnel and resources into that side of their business. Here follows a list of the 10 key roles which are needed to run most digital businesses successfully:

Digital Manager / Webmaster / Web Manager
This is the one person primarily in charge of your digital business/es - they are responsible for defining the overall customer experience and managing customer access. They are also responsible for ensuring that all the functional aspects of the sites are maintained, keeping the sites up and fully functional.

Editor
Person/s responsible for tone of voice, content and context of sites / digital business.

Photo Editor
Person/s responsible for selecting / providing / formatting site imagery - usually some degree of Photoshop skill required here at the minimum.

Contributor / Copywriter
Person/s who create / originate all text elements for sites.

For smaller businesses the above roles may be handled by as few as 1-3 staff members. For larger businesses, the following additional roles may be required also:

Commercial Manager
Person in charge of key commercial activities - Advertising, Promotions and principal connected revenue streams

Ecommerce Manager
Person in charge of sales revenue streams - selling products and services, occasional overlap with Commercial Manager

Community / Customer / CRM / Contact Manager
The Customer Experience manager for larger

...

2 comments
|
permalink
|
email this
|

|





23 Jul 2015 11:10 AM

Popular

Comments

Profile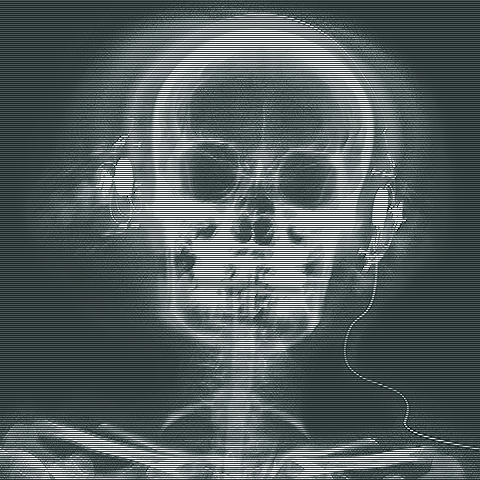 Let me start once more by stating that I am an extremely dedicated music fan, who consumes music globally and at high volumes on a weekly basis, and equally importantly pretty much totally legitimately (paid-for). I subscribe to both Spotify and Apple Music, occasionally using Deezer too, and buy from iTunes, Amazon, Beatport, Juno / Download, Traxsource, Bandcamp, 7 Digital, Phonica, Sister Ray, Rough Trade, Discogs and even HMV. In short, I am a very good customer, upper echelon and ongoing supporter of the music industry at large for 35 odd years - first proper record purchased incididentally, was the Pale Shelter 7" by Tears for Fears.

It is obvious to all bar a few music industry execs that music is a truly universal and adaptable commodity, art-form and experience. Very varied and different peoples from all the world's 196 countries formalised and otherwise readily cross territorial boundaries in search of listening pleasures. The earliest days of popular music saw listeners tuning in on 'the wireless' to catch radio services broadcast from far outside their local territories. Next the Gramophone / vinyl records took off, then reel-to-reel and 4/8-track, then the compact cassette and CD, we'll skip over the MiniDisc (even though I have a number of those too) and end up currently with today's pre-eminent format - the very portable universal MP3s.

In the past, to satisfy my tastes, I imported records from far and wide - Italo Disco and House, Detroit Techno, Chicago House, New Jersey Garage, Belgian, Dutch and German Techno and French House to name a few categories. All of this was available to me, and still is to a large degree via the remaining record stores and modern music marketplaces like Discogs.

In some ways the current state of music has never been better - never has there been greater access to such a large variety of music - YouTube harbours an enormous musical library, and with Internet Radio and a variety of streaming services, the typical listener has pretty much unprecedented access to music. Yet within all of this, there are some significant peculiarities and some quite underhanded means being employed be the music industry.

We have lived through 'Home Taping is Killing Music', 'Video Killed the Radio Star', 'Napster is Killing Music'

...

Add Comments
|
permalink
|
email this
|

|





20 Jul 2015 8:50 PM

Popular

Comments

Profile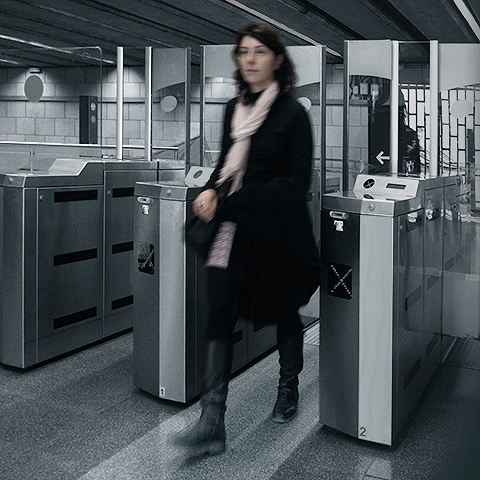 Back in May, The Media Briefing published a piece on Publishers prioritising digital development over paywalls. Obviously there is an increased risk from both Cookie Armageddon and Mobilegeddon, and both offer a significant threat to revenues. Many commentators have also noted the recent porous nature of The Sun paywall-protected website - which seems to be allowing more and more content outside its paywall.

The optimal approach is really the gateway / metering system which allows publishers to run on a well moderated freemium model - giving potential subscribers a healthy preview of the experience without being overtly pushy or greedy.

To our mind the FT was the first site to popularise this sort of metered gateway access - where unregistered users could view a certain small number of articles each month - before registration or further fees kicked in. I'm pretty sure that initially on the FT, you did not have to register straight-away like you do now, but could view a few articles before the restrictions kicked in. Currently on the FT, you get no unadulterated preview access - all interested parties must at least register to gain access to the minimal 3 free articles per month. When we Affino rolled out the new FG Insight site, it was delivered on the original FT model - i.e. on proper freemium terms - giving all site visitors access to 5 'free' articles - before they need to register for further access. The free registration gives you access to most of the content, but there are 2 further fee-paying membership levels which give access to more specialist content, reports and services.

I still feel the web is blighted with an over-abundance of irritating banner ads, which interrupt and lower the customer experience - the membership fees should be sufficient to off-set banner advertising revenues - which should in fact really be replaced by co-authored Native Advertising, Area / Topic / Page Sponsorship and unobtrusive product placement.

The whole point about the free in freemium is to offer some form of trial and preview - or demo if you wish - of the larger experience. Which is why the paywall / metered gateway usually offers a glimpse of some of the higher level paid-for content too.

The other key service that customers are happy to pay for is summary news digests / industry and sector

...

Add Comments
|
permalink
|
email this
|

|





05 Jul 2015 11:20 PM

Popular

Comments

Profile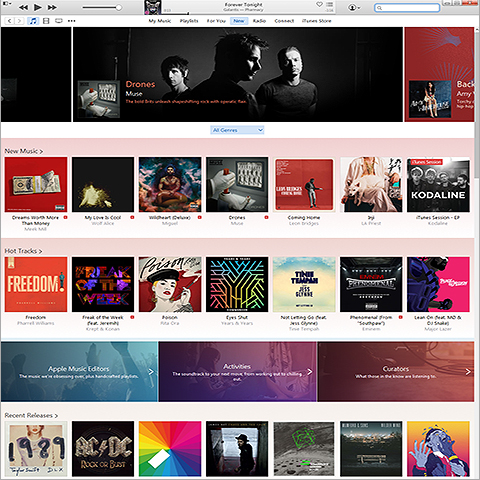 I will preface this article by saying that I am a long term music fanatic - having amassed some circa 10,000 12" records over the years, as well as a considerable volume of CDs - music is a constant in my every waking moment. Over the past 10 years I have gradually and almost fully transitioned to digital. I've been using iTunes since 2010, and am an early adopter of Spotify. I buy between 2 and 10 albums worth of music on roughly a weekly basis - this comes from a variety of sources - including iTunes, Amazon, Beatport, Traxsource, Juno Download, Bandcamp, 7 Digital, and still some vinyl and the occasional CD. I am still disappointed that a great part of music has yet to be converted to digital and still can only be consumed on an analogue basis. To which ends I have a USB turntable and optical drive to convert my analogue music sources to MP3 format - so that I can listen to them on the go. When you encounter me in public you will almost always see me with a pair of headphones on - either in use or wrapped around my neck in standby mode (Bluetooth!).

I rely on an iPhone 6 Plus 128GB paired with a Philips Fidelio M1BT headset - which combination is my daily musical companion / jukebox. The vast majority of the iPhone's memory is occupied by music - currently in excess of 11,000 songs (circa 50% of my total iTunes library). As I said previously, this music soundtracks most of my daily activities, and is with me while I work and on every journey. Cloud-streamed music will never be fully reliable for me though, as there will always be some sort of reception black spots and occasions for Signal drop-out. The most significant part really, is that no single source can or could ever fulfil the broad spectrum of music I like to listen to.

Spotify I use mostly for music discovery / exploration and to help me to decide whether it is worth adding a particular collection of songs to my own collection / library. As the 30 seconds to 2 minutes song previews on iTunes etc. are usually inadequate to properly gauge the character of an entire album. For ease of use I buy most of my MP3s through iTunes, then Beatport, Juno Download etc. for more specialist tracks which aren't available from Apple.

Before and while upgrading iTunes and iOS to the latest versions (i.e. featuring Apple Music), I had fairly familiar memories of Apple&

...

8 comments
|
permalink
|
email this
|

|





02 Jul 2015 11:38 AM

Popular

Comments

Profile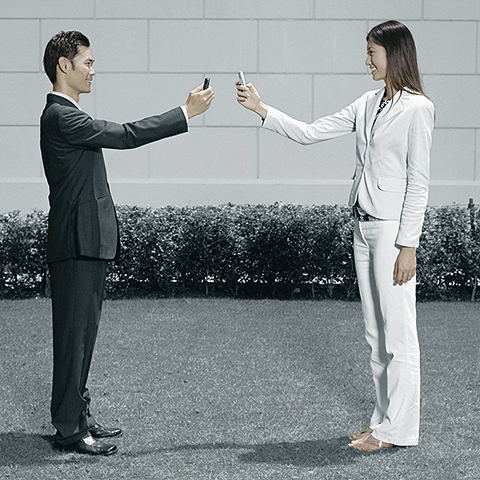 It really does not matter what type of business you have, these days the most likely contact you will have with your customers is via their smartphones. People already order more pizza through their phone; movie, theatre and concert tickets; read news feeds, digests and updates; order a taxi, post a picture, rent a room, save their place in a queue, pre-order their sandwich, and conduct a hundred different services and purchases generally within a typical day.
Here are the key headline criteria:

100 Glances per Day
As reported by Pew Research - the average person glances at their smartphone circa 100 times each day, it is the only device they have which is always typically within reach. If you want to reach out and connect with your customers more regularly, it has to be via and through their mobiles / smartphones.

60% of current news views
More-and-more news is currently being consumed on mobile - usually via a myriad of mobile apps, be it newspapers, news delivery services, or smart apps like the Yahoo News Digest or The Economist's Espresso. News print is still dwindling, and every week / month still sees more casualties on the news stand. Whether you like it or not, in the future, the vast majority of news media will be accessed via mobile technologies.

Cookie Armageddon
Ghostery, Adblock Plus and soon Apple's Safari 9.0 Browser will add to the already 200+ million users who nullify / disable 3rd party cookie-served ads, content and services - using ad blockers and privacy protectors. Many traditional ad-supported businesses are already down 20% on revenue year-on-year, and it's only going to get worse.

Mobilegeddon
First Google, and then Bing started giving preference to mobile-optimised sites in search results. Since all of the traffic growth is on mobile, this is hardly surprising.

Ecommerce Growth
Ecommerce figures for desktop / laptop are static - i.e. showing little variation between years. As IMRG keeps telling us, all the Ecommerce growth is on mobile formats - if you have a shop or retail operation of any kind - you really need to make sure your mobile experience is a great one.

Page load speed
For mobile formats, page loading speeds are paramount. 3rd party cookie services significantly slow down page speeds

...

1 comment
|
permalink
|
email this
|

|





01 Jul 2015 9:07 AM

Popular

Comments

Profile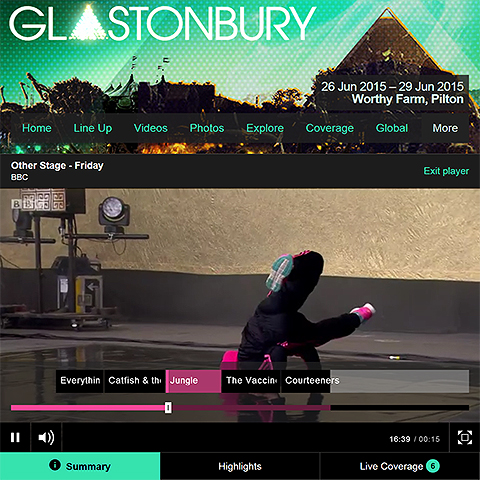 This was far from a vintage year for Glastonbury - none of the headline sets were really up to previous memorable performances. There was little musical or stage show innovation here, and nothing too much to write home about. Florence and the Machine on the first night was just like every other performance we have seen of theirs, Kanye was too minimalist, a little disjointed and woefully out of tune on the Bohemian Rhapsody Kanye-Oke, and The Who looked somewhat tired.

Headline sets are supposed to be things of wonder which reveal depths of musical richness not witnessed before, or a proper show with surprise superstar cameos, pyrotechnics and Hollywood-level production values. Of everything I saw, I enjoyed Mark Ronson's, Pharrell's and Lionel Richie's sets the best, all 3 were packed with moments of pure listening pleasure - and Pharrell's new track 'Freedom' went over amazingly well for something so new. Nothing though came close to personal all-time highlight - the Radiohead headline set from 1997. I thought that last year's performers and performances were by-and-large preferable to this year's lot - bar a few notable exceptions.

Yet the BBC digital coverage goes from strength to strength though, and the actual live iPlayer broadcast was pretty flawless this year. The major innovation was the new 'Timeline Navigation Bar' which allowed you to rewind the stream to watch earlier sets - something that YouTube has been doing for years for their Coachella coverage. The BBC innovation is that the the relevant slots are named on the timeline and you can simply click on a band name to be taken to the start of that set - versus YouTube's Coachella where you need to kind of guess and then manually adjust backwards or forwards.

The BBC Glastonbury site is still generally poor for social media, and switching the stream between stages was clunky - while for YouTube's Coachella you just have a tabbed menu to switch across - so still plenty of room for improvement on the BBC side.

If the YouTube Coachella interface had the band names superimposed on the timeline tracker (like the BBC) it would be the perfect live-streaming experience. YouTube already has the edge with a longer timespan timeline, better switching between stages /acts, and better 'what&

...

2 comments
|
permalink
|
email this
|

|





25 Jun 2015 9:32 AM

Popular

Comments

Profile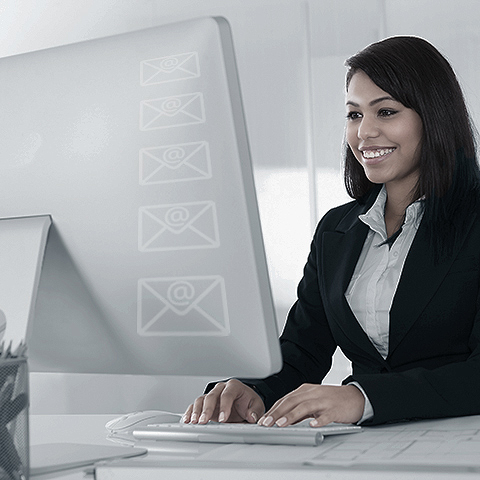 I am often asked for advice on writing promotional mailings - targeted emails to be specific. I have long thought that there must be some simple formula to refer people to, and for such purposes, I have come up with the following H.O.P.P.A. acronym:
H = Hook
This is really your email subject or title, and should consist of an appealing offer or contain a promise of some degree of enlightenment if the recipient reads further. Many professional people receive 100's of emails each day, so you have to project something which stands out and seems worthy of their time.

O = Occasion
With hundreds of emails received, they obviously need to be prioritised in some fashion - messages with near due dates usually take priority. Which is why it's important to include some degree of urgency / time limit / immediacy into your body copy, frame it as an event - or else the email may never be prioritised to be read or dealt with.

P = Personalisation
I pretty much delete immediately anything which is not addressed to me personally. 'Dear Stefan' or 'Hello Stefan' is the absolute minimum. If I see 'Dear Member' or similar - it's straight in the bin. It's also best practice to have the email be signed off by a real person - it's much friendlier to know who you are dealing with, and being able to look them up on LinkedIn or other social media sites.

P = Persuasion
Once you've hooked someone in with an enticing offer, you need to back up that offer with sound rationale - it needs to contain just the pertinent details and be quick to the point (inverted pyramid) ... naturally drawing the reader towards the actionable part of the mailing. Too little text looks insubstantial, and too much simply won't be read - normally 2-3 short paragraphs are optimal.

A = Action
All proper marketing assets must have an actionable function - that is to say a singular call-to-action. Even if it is just 'contact me personally for further insights and information'. You should offer multiple contact options so that the recipients can get back you via their preferred means. As I mentioned above, some sort of event / briefing with a near due date increases the importance of your mailing. The more singular your purpose,

...

1 comment
|
permalink
|
email this
|

|


| | |
| --- | --- |
| Found: 499 Displaying: 1-20 | |

Subscribe to feed

Subscribe by email
Recent Visitors