Does the improved Google Chrome OS do enough to challenge Windows, Apple and Linux platforms?
13 May 2011
11:50 PM

Stefan Karlsson
Acer
apple
ASUS
Chromebook
Cloud Computing
Google Chrome
Google Chrome OS
Google Chromium
Google Chromium OS
Laptop
Linux
Netbook
Operating System
Samsung
Tablet
Windows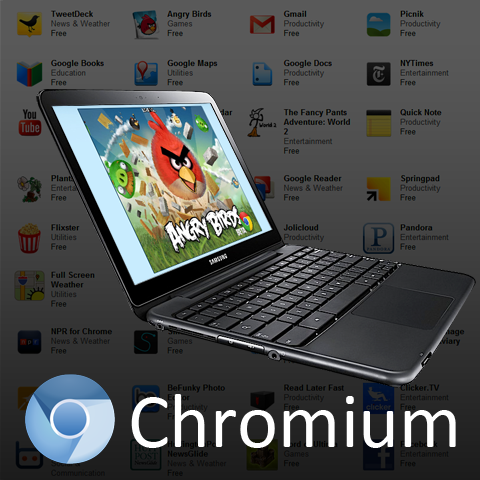 The key idea behind the very first Google Chromium Operating System was essentially a thin-client based Web Browser model. That is to say that the Google Operating System would simply be an enhanced browser type platform which would have a ridiculously fast start-up time and would 'fetch' all its content off the Internet and the Cloud - i.e. no local files at all.

There were significant operational advantages in running such a slim operating system architecture, including greatly improved security, stability and of course speed. As expected though, Google have realised that running absolutely everything off the web does not make for the perfect user experience. Announced at the recent I/O conference were a number of enhancements to enable 'offline' browsing of a range of materials; the following features were introduced:
File Manager for file browsing
Offline Support for - Google Docs, Google Calendar and Gmail
Support for USB storage devices
4-in-1 memory card slot
At the same I/O Conference, Google announced the launch of 2 new Chromebook laptops, a 12.1" Samsung version with Wi-Fi and 3G options (1280x800 resolution) - as pictured in the above montage, the Wi-Fi version will retail at $429, while the 3G will fetch $499. Acer's Chromebook is just marginally more compact with a 11'6" screen (1366 x 768 resolution) and this retails at a more competitive $349.

Google Chrome is my own browser of choice, and I can see the appeal of a purely Chrome 'desktop' environment. This solution is obviously pitched at the 'Netbook' crowd, which means that it is in indirect competition with tablets as well. For casual web browsing, I believe gesture-based sweep and touch navigation a la tablet is the ideal format. If you need to do more business or studies oriented work, then a laptop still has the edge.

I sincerely hope there is a market for Chrome OS / Chromebooks; it will be interesting to follow this platform's evolution and see just who picks up on it, and from whom market share gets taken. Interesting thing is that ASUS alone seems to be still pinning aspirations and expectations around the Windows netbook format, most of the other hardware manufacturers are looking at tablets or other alternatives in super-slimline casual computing. The major ace that Chromebooks still have up their sleeve is the super-fast 8 second startup ... straight to web browsing.