Music
My personal input of course, but for me - Music- and TV-wise it's been a vintage year, pretty good for literature too, not so good for film though. There were a few trends in music with several artists self-publishing their albums and making them free to download - including my top rated 'The Weeknd' (x2) which I was relatively late to latch onto, thanks to FACT Magazine for the introduction. Björk famously released interactive apps for each of her album tracks - I kind of agree a little with Pitchfork on this one - melody was sacrificed to art and science - her best in a while, but not nearly her best.

My tastes are famously eclectic and veer between Drowned in Sound, Popjustice, FACT-style dance electronica, Pitchfork, Q, MixMag, DJ, IDJ and Resident Advisor - possibly with a rather keen emphasis on the electronic / dance varieties. There's not too much guitar-based music here, but plenty of pop and electronic and a smattering of Hip Hop and R&B:

2011 Albums of the Year - Top 30
House of Balloons; The Weeknd [Trip Hop / R&B] - Chill Wave R&B-infused Hip Hop with great production and melodies
Thursday; The Weeknd [Trip Hop / R&B] - More of the same...
Nostalgia, Ultra; Frank Ocean [R&B / Hip Hop] - A kind of soulful chilled out largely sung hip hop
Glass Swords; Rustie [Dubstep / Electronica] - Modern, eclectic, mostly instrumental dancefloor electronica with roots in Dubstep
Electronic Dream; Araabmuzik [Electronica / House] - A great mish-mash of contemporary club sounds with a chilled-out edge
Oh Land; Oh Land [Pop / Electropop] - Lush, delicate melodic electronic pop
Vanbot; Vanbot [Pop / Electropop] - Bright and melodic electronic pop - like Robyn's little sister
On A Mission; Katy B [Dubstep / UK Funky] - Slick, melodic vocal UK dancefloor-inspired grooves
21; Adele [Bluesy Pop / Soul] - The finest mainstream pop release for nigh on 2 decades - heartwrenchingly soulful
Ritual Union; Little Dragon [Electropop] - Really cool, slightly quirky electronic pop
Perfectionist; Natalia Kills [Pop / Electropop] - Almost the perfect pop debut, chock-full of catchy hooks, with superb production
Mirrorwriting; Jamie Woon [Digi-Soul / Dubstep] - More consistent and affecting for me than James Blake's debut - lushly soulful
Ceremonials; Florence and The Machine [Indie Pop] - Slightly more mainstream effort, but none the worse for it
Wounded Rhymes; Lykke Li [Pop / Electropop] - Not quite as catchy as her debut, but better quality overall
Metals; Feist [Indie Pop] - Very stripped down singer-songwriter-style album from Leslie Feist - emotional and affecting
My Head is an Animal; Of Monsters and Men [Indie / Folk] - Iceland's great new hope is one part Arcade Fire, one part Mumford and Sons
Instrumentals; Clams Casino [Hip Hop] - Lil B and Soulja Boy producer lays down some slick sci-fi grooves
Dedication; Zomby [Dubstep] - Intricate, melodic IDM variety Dubstep
Killer Sounds; Hard-Fi [Indie Rock] - Clash-inspired dancehall rock
Group Therapy; Above & Beyond [Progressive Trance] - Warm, personal, velvet smooth vocal trance - for the head as well as the dancefloor
The Night the Sun Came Up; Dev [Pop / R&B] - Really catchy contemporary urban pop
Space is Only Noise; Nicolas Jaar [Minimal / Deep House] - Delicate, analogue, chilled spacey house
Cinderella's Eyes; Nicola Roberts [Pop] - Imaginative, bright, very slightly quirky pop debut with great vocalisations
Total; SebastiAn [Electro-House / Electropop] - SebastiAn's debut is another French Funk delight
Safari Disco club; Yelle [Pop-Dance] - Really catchy French pop-dance
Audio, Video, Disco; Justice [Electro-House] - Justice go on a 70's cinemascope trip - old-school funky
Arabian Horse; GusGus [Progessive House] - Iceland's finest dance act record their best album yet
Electric Hustle; Kraak & Smaak [Funk / House] - Best album yet from the Dutch electroboogie funkers
Fire & Ice; Kaskade [Electro-House] - Kaskade's still on fire - yet another consistently hooky album
Plus; Luomo [Microhouse] - Sasu Ripatti's finest in a while - really grows on you with repeated listens
www.youtube.com/user/TheWeekndxoxo#p/c/10/QeEi4uWDnuY
(NSFW video of Weeknd's 'High for This')


Television
This year included a number of retrospectives and catchups for me - I revisited the entirety of Twin Peaks and David Lynch, as well as American Gothic. I also caught up with all of The Wire, Justified, Fringe and Town called Eureka.

I totally loved Danish series Forbrydelsen and French series Engrenages - everything else was American TV - some excellent new shows this year, and other still entertaining ones that are ticking on - Dexter, True Blood, Vampire Diaries, Once Upon a Time, Grimm, Castle and Burn Notice. The following 10 are the ones I enjoyed the most:


2011 TV Highlights - Top 10
Forbrydelsen I & II (The Killing) - Superior Danish Police Procedural
Engrenages III (Spiral) - Superior French Police Procedural
Justified - Timothy Oliphant is the coolest man on TV, and the best cowboy since Clint Eastwood
Game of Thrones - HBO are the right fit for George RR Martin's Fantasy masterpiece - deft editing and the perfect cast
Hell on Wheels - The new Deadwood? Railroad Pioneers revenge drama could have been made by HBO
Homeland - Slick Political / Terrorist drama with great lead in the form of Claire Danes
American Horror Story - Addictive American Horror Drama with deft touches - from Ryan 'Glee' Murhpy
Boardwalk Empire - Superb Atlantic City Prohibition Drama - yet another hit for HBO
Fringe - Cerebral time-travelling X-files pseudo-science Sci-fi
Revenge - Addictive Revenge Drama - kind of a modern update on The Count of Monte Cristo set in the Hamptons
Books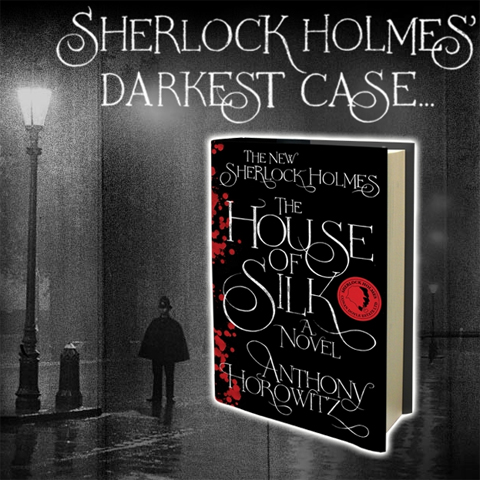 Reading this year was a very Fantasy Trilogy year, as I caught up with everything by Joe Abercrombie, Brandon Sanderson, Brent Weeks, David Dalglish and Peter V Brett. I had started the year with the usual forensic / police procedurals - I always read Arnaldur Indridason and Yrsa Sigurdardottir when I return from Iceland after Christmas. As a long-term Arthur Conan Doyle / Sherlock Holmes fan I was delighted with Anthony Horowitz's revival 'House of Silk' - to such an extent that I'm reading all of Sherlock Holmes all over again. I rarely read biographies, but really enjoyed the Steve Jobs one. I also loved Erin Morgenstern's dreamlike 'The Night Circus' - there's lots more on my must read list, which I'm not going to get through this year. Favourites as follows:
2011 Reading Highlights - Top 10
The House of Silk by Anthony Horowitz - Superb revival of Sherlock Holmes - most of the classic elements are present and correct
The Night Circus by Erin Morgenstern - Vivid, sensuous and magical dreamlike prose, slightly reminiscent of Jonathan Strange
A Dance with Dragons by George RR Martin - We waited 6 years for this next instalment, and yes it was pretty much worth it!
Steve Jobs by Walter Isaacson - Fascinating insights into the world's formost technology visionary
The Wise Man's Fear by Patrick Rothfuss - Second part of Kingkiller Chronicles is even better than superb debut
The Heroes by Joe Abercrombie - Another great addition to the First Law Trilogy series
The Crippled God by Steven Erikson - Volume 10 brings the epic Malazan Book of the Fallen to a satisfactory conclusion
Alloy of Law by Brandon Sanderson - An amusing Western-like addendum to the Mistborn Trilogy
A Dance of Death by David Dalglish - Concluding part of highly entertaining Shadowdance Trilogy
Perfect Shadow by Brent Weeks - A short but sweet prologue to the Night Angel series
Film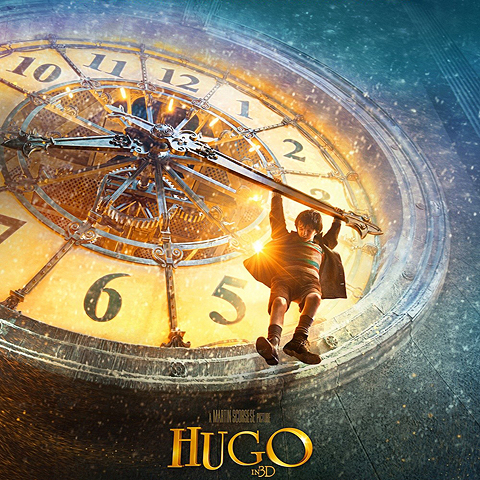 I caught most of the blockbusters this year - Harry Potter 8, Pirates of the Caribbean 4, Transformers 3, The Hangover 2 and Fast and Furious 5 - all were spectacular affairs, but only Harry Potter connected emotionally.
I spent part of the year revisiting David Lynch and Peter Greenaway, for a long time I thought 'Drive' would be my favourite, but Martin Scorsese's ode to the magic of cinema pipped it at the post. I missed a few of the highly rated ones in the cinema - will catch up Video eventually; really looking forward to 'The Artist' in January
2011 Film Highlights - Top 5
Hugo - Part Amelie / Jean-Pierre Jeunet, part Cinema Paradiso, it may look like a children's film, but adults will enjoy it more - the best 3D too since Avatar - virtuoso film making with a stellar cast
Drive - Iconic Nicolas Winding Refn thriller, amazingly shot with superb scenes and a fantastic soundtrack, as well as a powehouse brooding performance by Ryan Gosling
Harry Potter & The Deathly Hallows 2 - A fitting emotional finale to the series, highly satisfactory on most levels
Source Code - Superior groundhog day SciFi romance - subtle and understated
Rise of the Planet of the Apes - Yet another virtuoso performance by the often overlooked Andy Serkis - this time as chimpanzee Caesar