Brother Kalli wins Icelandic Arctic Open Golf Championship
03 July 2012
10:48 AM

Stefan Karlsson
24 Hour Golf
24 hours of daylight
Akureyri
Akureyri Golf Club
Arctic Open Golf Championship
Golf
Golfing in Iceland
Iceland
Karl Jónsson
Midnight Sun
Northern Iceland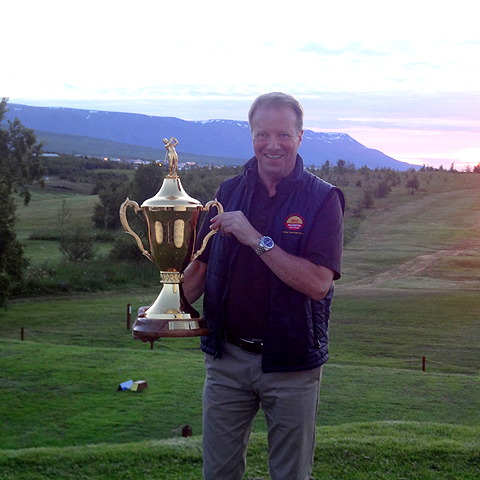 Our brother Kalli (Karl - see main picture) adds more silverware to his trophy cabinet by winning the Arctic Open Golf Championship - which takes place in Iceland's capital of the north - Akureyri - under the midnight sun.
In the north of Iceland at this time of year the sun never sets - it really just skims the horizon - giving you 24 hours of daylight - perfect for round-the-clock golf. It helped this year that Iceland had its second best ever June on record - temperatures at their highest mark and pretty much no rain.
On our recent Team-building trip to Iceland we enjoyed Kalli's hospitality at his summer cabin and in town, and this is obviously karma paying back for good deeds done - not to detract from Kalli's immense golfing skills of course. We're all very proud of this achievement and wish Kalli hearty congratulations on this memorable win.