19 Mar 2011 10:36 AM

Popular

Comments

Profile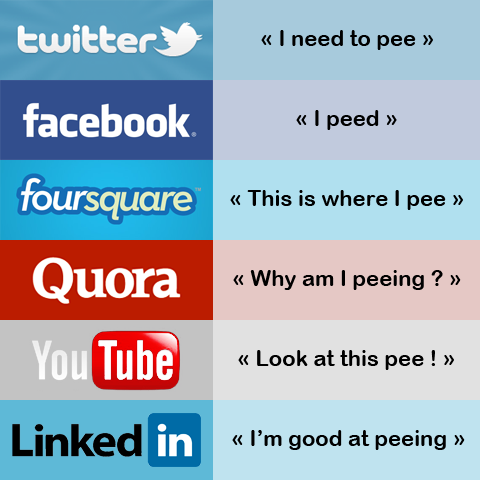 I believe this great diagramatic explanation of Social Media first appeared on French Blog site 'Vanished Omen '. I spotted it on 'Gizmodo ', obviously the graphics were a bit ropey - so I did my own version.

I would have liked to have included 'Flickr ' in there as well, as I believe this is still a significant Social Media resource, but the original's simplicity and symmetry bore out.

We obviously integrate 'Twitter ', 'Facebook ', 'LinkedIn ' and 'YouTube ' with our Social Commerce Solution 'Affino '; location-logging 'Foursquare ' is less significant for our customers, as is question and answer site 'Quora '.

This is one of those rare gems which totally hits the mark, and delivers maximum impact from the simplest of explanations - I love it!
1 comment
|
permalink
|
email this
|

|





08 Nov 2010 3:14 AM

Popular

Comments

Profile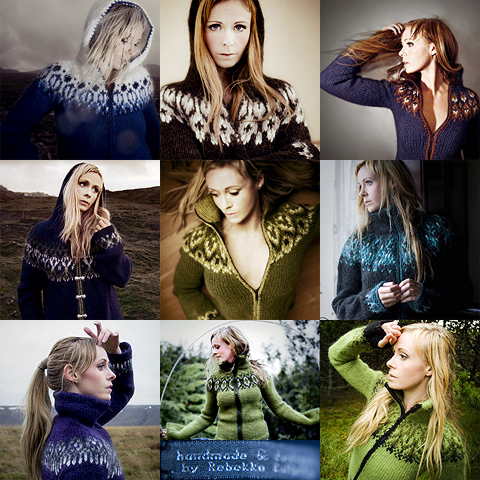 Those familiar with our website, may have seen Rebekka Guðleifsdóttir's name mentioned once or twice before on this site. I picked up on her several years ago (back in the days of Emojo) when her celebrated Flickr Photography Page first rose to prominence. She has many strings to her bow; apart from being a great photographer with an exceptional eye for composition, she is a competent pencil illustrator and superb knitter of stylish Icelandic 'Lopi' wool sweaters - as can be seen above.

I tend to shop for clothes largely twice per year - in Spring for the warm season, and in Autumn, around my birthday - for the cold season. I am a particular fan of funnel-necked zipped wool sweaters, with a compulsion for 2-way zips, and ideally the inclusion of hand-warming pockets.

As usual, I've been doing the rounds of the many London malls, stores and boutiques, and have found nothing to touch on the unique quality and design of Rebekka's handcrafted works of art. Rebekka takes commissions for $395 dollars for a zipped sweater / cardigan with pockets - approximately £250 - you can of course choose not to have pockets and have a hood instead of a funnel neck. This may seem expensive at first glance, but is actually quite a bit less than more mass manufactured Italian designer knitwear pieces, which typically are on sale for between 10 and 100% percent more and then upwards. Fully handmade fashion designer knitwear can retail up to and over the 1,000 dollar mark - so it's all relative really.

Rebekka tries on and photographs each of her unique creations - the production log currently stands at 54 pieces - as you can see on her Flickr Photostream . Each sweater is totally unique, and mine will be the first in the 'Burgundy' colour-way I believe.

My commission has been accepted, money has been transferred, and the initial dialogue has begun. Those who know me, know my love for the creative process, and I am very much looking forward to seeing the outcome of this project.

Back in May and July I wrote a couple of blogs - 'The New Industrial Revolution ' and 'World of Boutiques ' - about how small scale designer / manufacturers were commercially mobilising on the Internet and how they could take advantage of a global audience. In the same way, I first came across Rebekka on the Internet, I check her blog every now and again...

2 comments
|
permalink
|
email this
|

|





12 Feb 2010 5:29 PM

Popular

Comments

Profile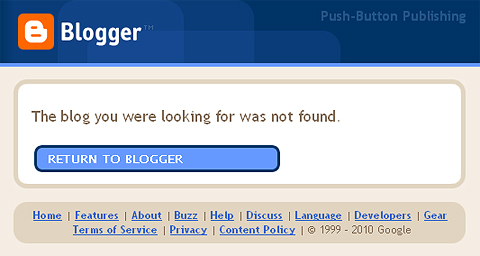 Everyone is familar with free Internet Social Services - the ones I am talking about here of are course Social Community and Media services like Blogger , YouTube , Flickr and Facebook . They are open to everyone, and anyone can set up their own accounts and utilise those services to create personal spaces where they can promote and share content and media with family, friends, consumers and other interested parties.
There's always a lot of furore whenever Facebook tries to alter its terms & conditions, but regardless of what its users might think - Facebook totally owns the metaphorical land you build your Facebook pages on - and they set the planning regulations. You need to consider these sites as potentially short-term leases of real estate, where the owner / landlord can action new clauses at any time - which at their most extreme can result in the complete demolition and removal of your online property - much like if you had added a conservatory or tennis court to your propety without local authority planning permission - only here the regulations are more one-sided and more prone to sudden and preemptive changes.
A recent case in point is this week's activity on Google's Blogger platform where 'Music Blogocide 2010'(as certain Journos are calling it) was perpetrated. It all revolves around a fairly poorly defined act of United States legislation called the 'Digital Millenium Copyright Act ' (DMCA) which seeks to regulate, criminalize and punish those individuals or organisations who illegally promote media content outside the bounds of DRM (Digital Rights Management) and without the copyright owner's permission.
Whenever Google (the owner of the Blogger platform) receives negative reports / complaints about a particular site, they must decide whether the site is flaunting the DMCA code, and whether its services need to be suspended. Within normal legal procedures and protocols, the accused / defendant has a right to due legal process and right to reply (of course it helps to read Terms & Conditions also!); a big part of this issue is knowing what content has been targeted / reported on, and who has lodged the complaint. What happened this last Tuesday certainly seems to have contravened those principles, as numerous sites were taken down fairly instantly - with little or no warning and no...

4 comments
|
permalink
|
email this
|

|



Subscribe to feed

Subscribe by email
Recent Visitors