27 November 2015 2:39 PM GMT
online retail
ecommerce
Retail
sales
Digital Retail
Black Friday
Super Sales
Retail Industry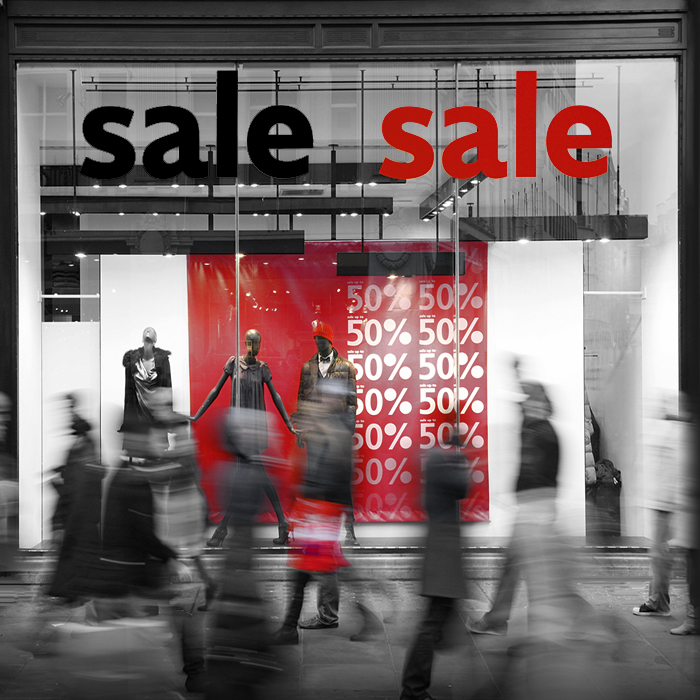 After Americans have gorged themselves on Turkey, many of them feel the need to gorge themselves on 'bargains' which go on sale the day after Thanksgiving. The UK has always had the Boxing Day sales, but somehow we have become entangled in Black Friday now too . Many retailers, and particularly Amazon have made a significant feature of this for several years now - even offering daily bargains in the week leading up to the big day itself.
For Retail / Consumer Psychologists
...
25 November 2015 1:40 PM GMT
3D
Film Industry
Immersive Movie Experience
3D Movies
3D Films
Movie Production
Immersive Film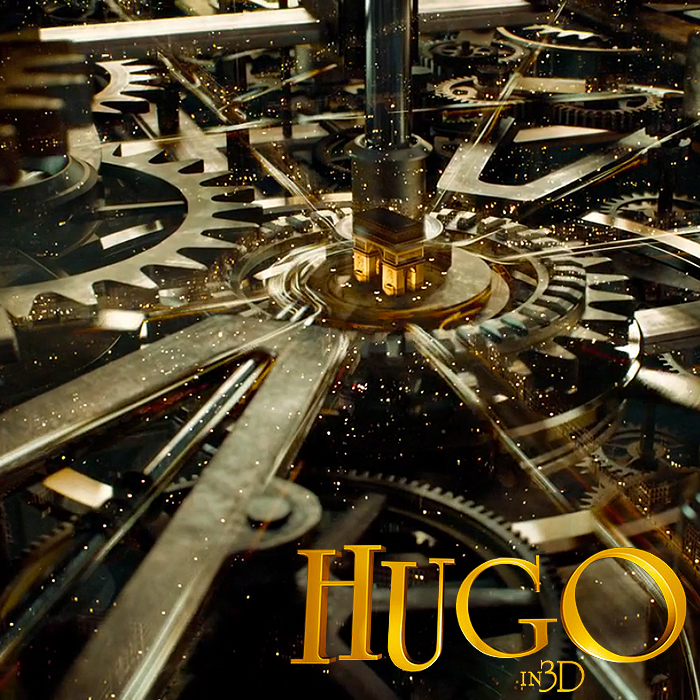 There's been a bit of a weird backlash against 3D movies of late - not all of it unjustified by any means. There are far too many movies which are converted to 3D as an afterthought - wholly a post-production exercise. But then there are the classic 3D reference movies which have had practically every frame and camera movement plotted in advance and scripted into the very fabric of the film.
My 4 favourite go-to reference 3D movies are Avatar, Hugo, Life of Pi and Gravity. Each
...
24 November 2015 3:22 PM GMT
Streaming
Video Streaming
Disney
DisneyLife
Disney Streaming Service
Video Streaming Service
Disney Video Library
Disney Movie Collection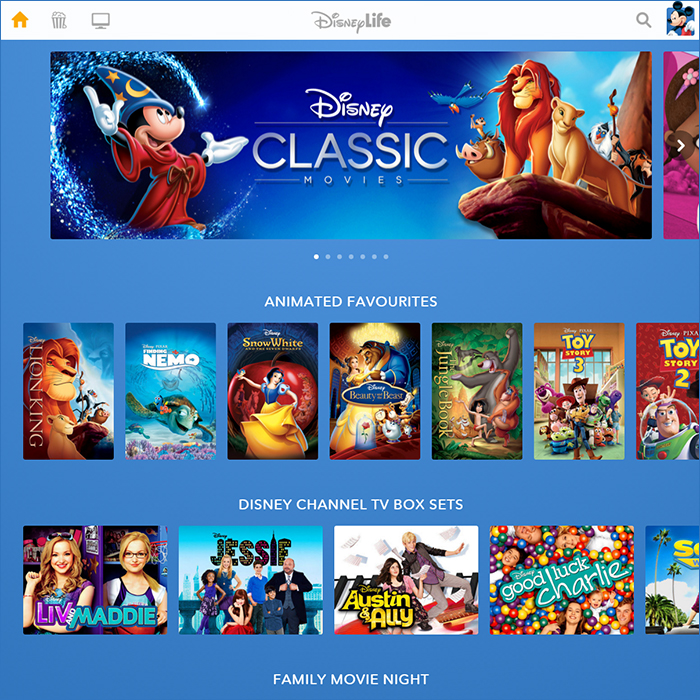 Like many others, I grew up on Disney movies. The first thing I ever saw in the cinema was Disney's Jungle Book; I had my 7 year old birthday party at the cinema watching Disney's Robin Hood, and for the first 10 years of my life, the vast majority of cinema experiences were centered around Disney output - including all the Herbies, Escape to Witch Mountain, 20,000 Leagues Under the Sea etc. - all present and correct in the current DisneyLife catalogue. Other fond films from Disney&
...
24 November 2015 12:30 PM GMT
Retail
Toys
Toy Retail
Toy Categories
Toy Selection
Gender Specific Toys
Gender Neutrality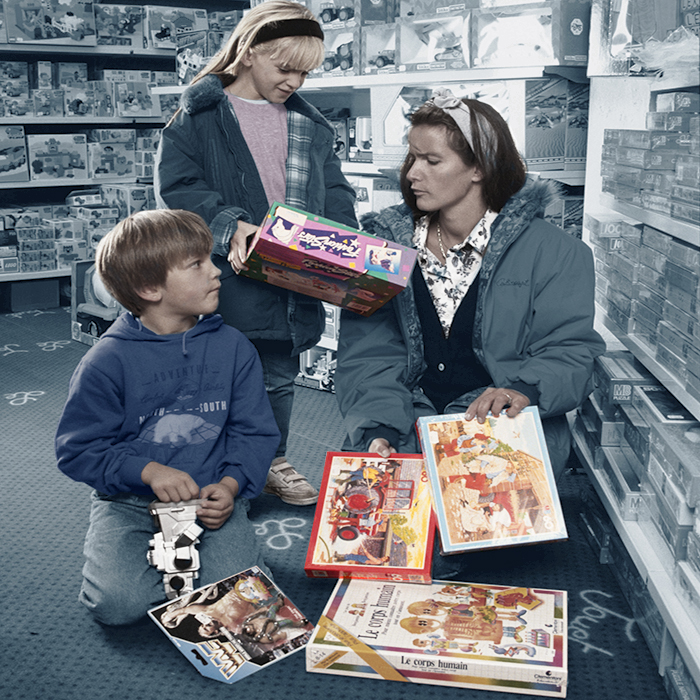 I'm all for propriety, due consideration and a degree of neutrality, but the PC-correctness bandwagon is somewhat rolling out of control at the moment. People are finding fault with every single type of behaviour and innocent activity - even children's dressing-up is now often being branded as racism and cultural (mis-) appropriation! As kids in Iceland, we used to play a lot of 'cowboys and indians' after the comic books we read and movies and TV series we watched - and
...
19 November 2015 3:19 PM GMT
Control
Transformation
Start
Stefan
Affino
business
UK
Technologies
Script
The above video is the culmination of the best part of 6 months worth of work. These 90 seconds of abstract animation are tasked with metaphorically illustrating Affino's key proposition, how we work, and how our customers benefit. The vocabulary used also ties it into the Affino Onboard Campaign to a degree, although the individual treatments are quite distinct. The video is best viewed on the dedicated Affino Discovery Video page.
The key purpose of this blog post is to simply
...
19 November 2015 1:49 PM GMT
Affino
Responsive Web Design
Affino Unified Digital Business Platform
Affino.com
About Affino
Affino Discovery
Digital Business Platfrom
Digital Solution
Affino Onboard
Affino Collaboration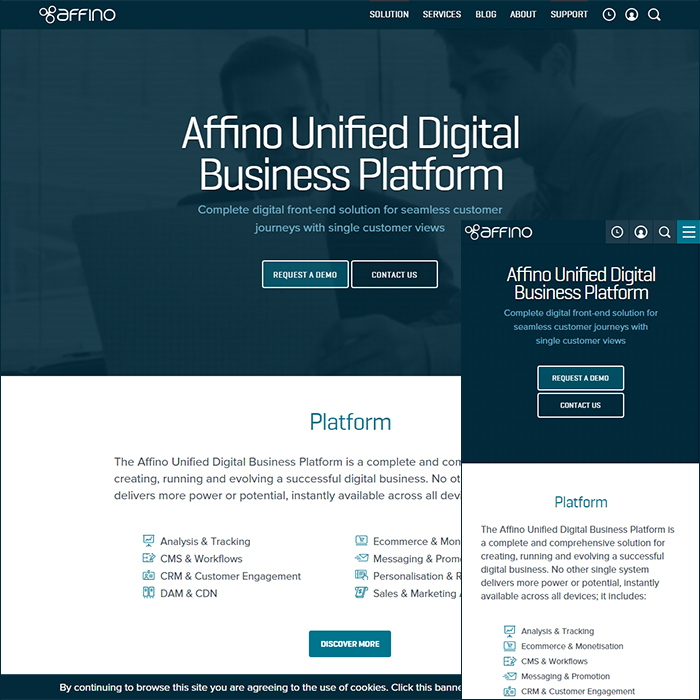 We've been working on updating Affino.com responsive for quite some time now - discussions have been ongoing for a couple of years in total. We've been extraordinarily busy throughout this time though and our Client projects have always taken precedence and pushed Affino.com back down the priority list. We kind of had a version that could have gone live in May, but we decided at the prototype stage that we could significantly improve on what was ready then. We've always had
...
19 November 2015 10:47 AM GMT
publishing
Affino
B2B
Digital Business
B2B Media Strategies
Media Strategies
Briefing Media
Media Briefing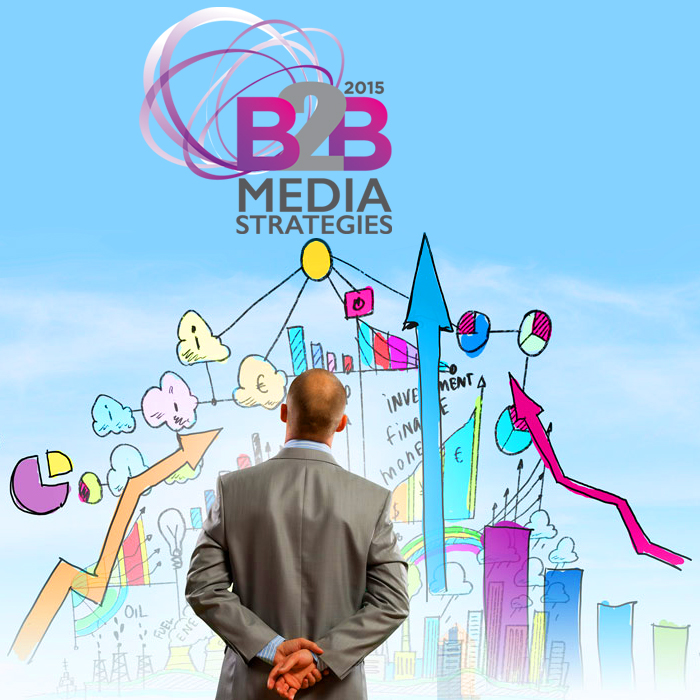 B2B Media Strategies will take place on 8 - 10th December at the Park Plaza, Riverbank, London. It brings together an international audience of 200 CEOs and senior executives from B2B media, STM, events and data service businesses.
Affino is sponsoring a feature Case Study, which will focus on Affino's most recent responsive-design deployments, their challenges, changing business models and evolving revenue streams. The Affino Case Study is on at 10:20 - 10:40 on 9th December.
&
...
18 November 2015 4:58 PM GMT
publishing
LOADED
Magazine Publishing
Men's Magazines
Lads' Mags
Lads' Culture
FHM
Zoo
Nuts
Front
Maxim
News Stand
Print Magazines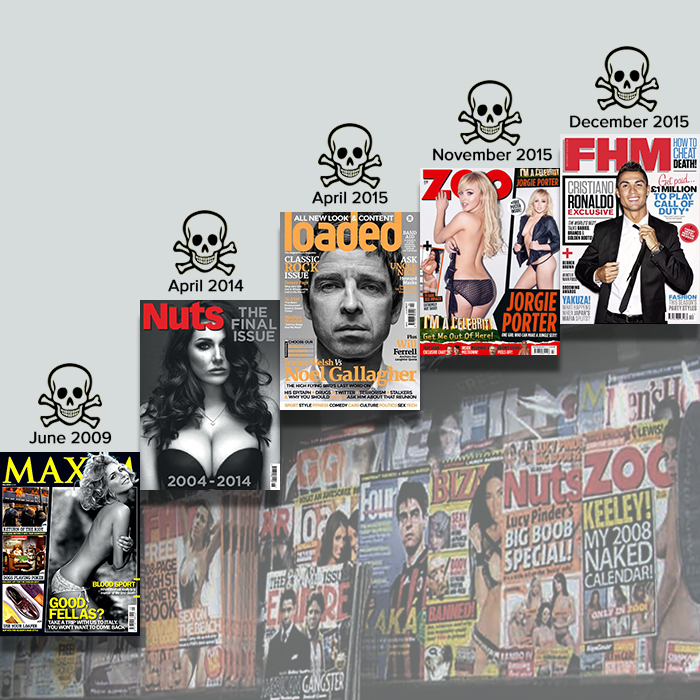 We've had quality men's magazines for a very long time now - represented by GQ, Esquire and the like. But the early 90's saw the rise of a slightly more rough and ready lifestyle in the form of 'Lads' Culture'. This was best represented by the bible of Lads' Culture - 'Loaded' which had Gary Oldman fronting its very first May 1994 issue.
James Brown's slightly risqué editorial stance - essentially drugs, boozing,
...
16 November 2015 3:15 PM GMT
Urban Housing
Affordable Housing
Lack of Affordable Housing
Rent-Control
Government Housing
Responsible Housing Development
Rent Cap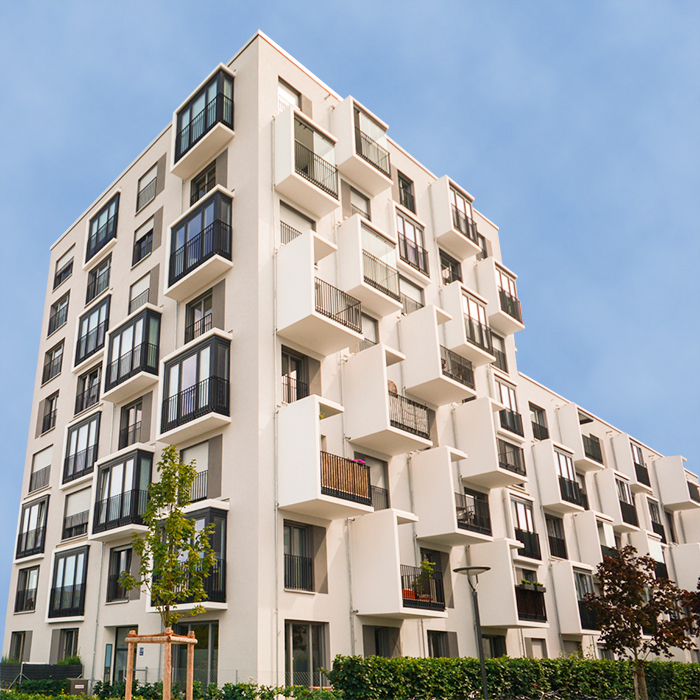 As a citizen of London, I am acutely aware of the lack of availability in affordable housing. It takes all sorts to make a city work - and the differing salary levels for different occupations need to be reflected in the living accommodation on offer for all.
The last 20 years have seen significant gentrification of areas like King's Cross, Battersea and Tower Hamlets. New deluxe property developments have replaced the previously affordable blocks of flats, and have displaced
...
13 November 2015 12:37 PM GMT
publishing
Affino
PPA
Publishers
Independent Publishers
PPA Independent Publisher Conference & Awards
Independent Publisher Conference
Independent Publisher Awards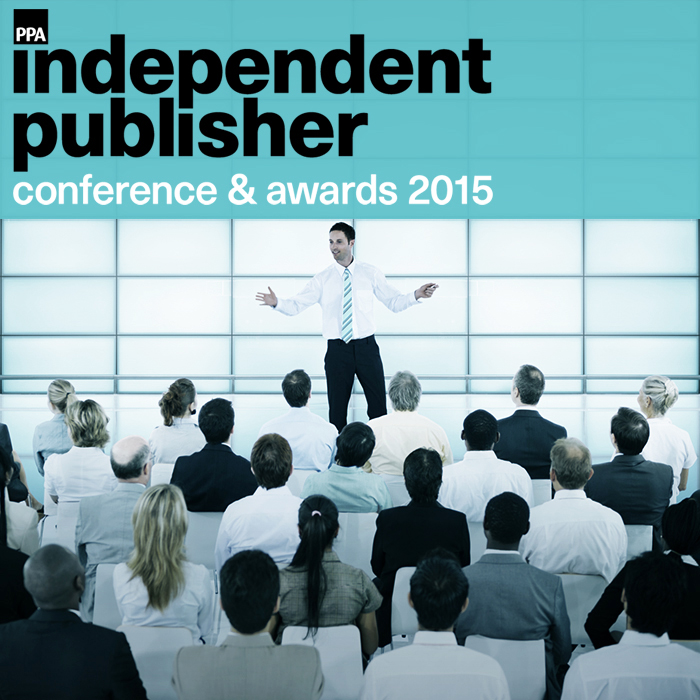 The Independent Publisher Conference & Awards is the PPA's annual flagship event for the independent publishing community. Come join Affino at The Brewery on December 9th for a half-day conference and lunchtime awards ceremony that will explore and celebrate this very special part of the publishing world.
Our very own CCO Jonathan Collins will be one of the key experts involved in the '20 Things You Need to Know About Digital Publishing' panel which is part of the
...