The Affino Innovation Briefing 2021 Event takes place online, next Thursday, the 25th of March
15 March 2021
2:17 PM

Stefan Karlsson
Affino Events
Affino Innovation Briefing
Affino Innovation Briefing 2021
Events Awards & Directories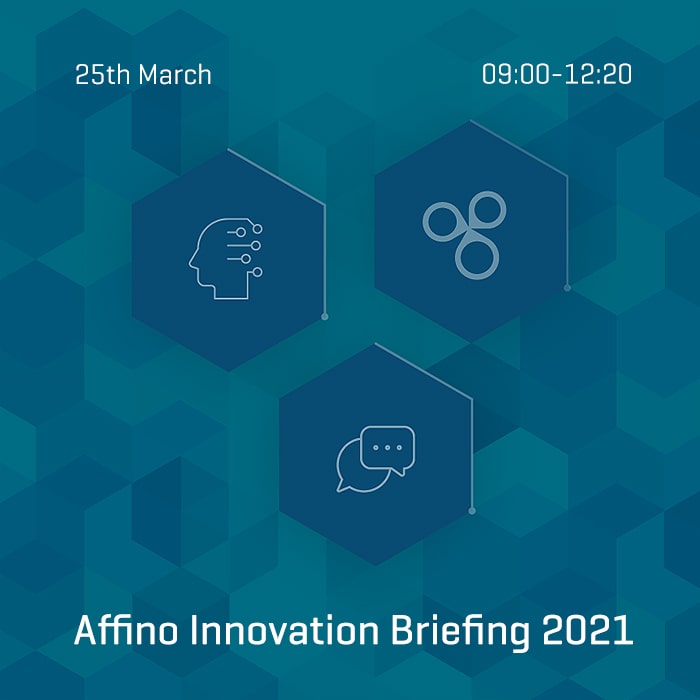 Sharelines
---
---
---
Register on Affino.com in order to attend this year's Innovation Briefing Event, featuring The Stage and AgriBriefing.
---
Affino's Innovation Briefings have been a regular annual occurrences over the last several years - where we take customers and prospects through the Affino Platform development and service highlights for the past year. Covid alas kind of disrupted the schedule for 2020, and so we we find ourselves doing our annual review at the end of March this year instead - a sort of Spring refresher.
For the last few years we've taken over a wing of the One Alfred Place building just off Tottenham Court Road. While the March 25th, 2021 event will be an entirely online affair - with several resources already posted to Affino.com, including the post-event collaborations and follow-up forums, while the main showcases and presentations will take place on Zoom.
Attendees to the show will need to be registered both to Affino.com, and for the actual event via the event entry form - also related to this article, and referenced in the main from the Event page. See the Event Page for the full details and timings.
For this year's event we have a number of fantastic guest speakers - who will be showcasing the part Affino played in their new site roll-outs.
The Agenda is as follows :
09:00 - 09:15 : Networking / Assembly

09:15 - 09:20 : Welcome Address by Affino CCO Jonathan Collins

09:20 - 09:50 : Affino Insight Briefing by Affino CEO Markus Karlsson

09:50 - 10:25 : AgriBriefing LAMMA 365 - Making the UK's biggest annual machinery show an Every Day Event - by AgriBriefing Digital Project Manager Marjan Askins, and Head of Event Marketing Nichola Bell

10:25 - 10:40 : Affino Projects - Process Evolution & Highlights by Head of Projects Susan Kerrigan

10:40 - 11:00 : Break / Interval

11:00 - 11:25 : Affino Innovations Overview 2020 by Product Director Quang Luong

11:25 - 12:00 : The Stage Showcase by Strategic Projects Director JCA Ltd Simon Hassell

12:00 - 12:15 : Affino Service Previews by CEO Markus Karlsson

12:15 - 12:20 : Wrap-up, Conclusion and Follow-up announcements by CCO Jonathan Collins
Allowing for some slippage the event should be all over by 12:30.
Please reference the Main Event Page for the full details and the various resources set up for this event.
And please remember to register your attendance! We will be assigning access security permissions - so that everyone who wants full access to those resources needs to be registered on Affino.com as well.